Infographic that understands whether real estate price near the venue goes up or down at the 2020 Tokyo Olympics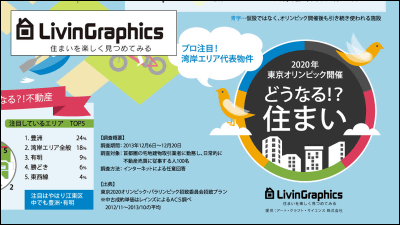 In 2020Holding the Tokyo Olympic Games and the Paralympic GamesVoices expecting economic benefits from others are increasing, but I understand the situation of what actually happensInfographicsHas been released and it is possible to grasp the whole picture.

LivinGraphics Looking happily at home | Art, craft and science of used condominium renovation
http://acskk.com/?page_id=9783

In LivinGraphics, we conducted questionnaires about future real estate market conditions for 100 real estate professionals in the metropolitan area, and created a piece of infographic based on the responses received.

2020 molympic_infographic1.jpg (JPEG image, 1800 x 1250 px)
http://acskk.com/images/2020olympic_infographic1.jpg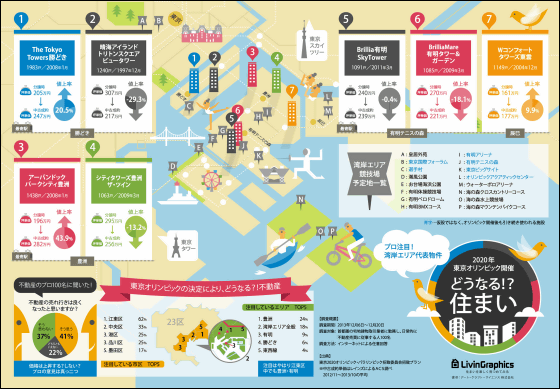 By holding the world's premier event, professional interest in real estate will gather around the venue as well. In the attention degree of each district, Koto Ward which attracts 62% of the whole attention is number one. After that, we will continue to 2nd along the Tokyo Bay: Chuo Ward (33%), followed by Minato Ward and Shinagawa Ward (25%) at the same rate. According to the results by area, Toyosu in Koto Ward is top with 24%. Similarly, Ariake (9%) of Koto Ward is ranked third in the second place, "Over the Gulf area" (18%).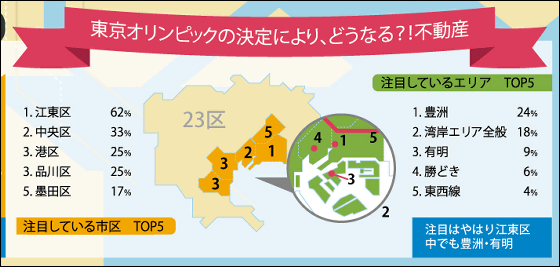 Trends in the tsubo unit price of properties representing the Gulf area are also posted. There are properties that are rising and falling, but if you look closely, "1: The Tokyo Tower Kachidoki" and "2: Harumi Island Triton Square View Tower" have a direction to converge around the middle of the 2 million yen range It looks like there is. Likewise, will it be said that "3: Urban Dock Park City Toyosu" and "4: City Towers Toyosu The Twin" are also drawn toward the zone of 2.5 million yen to 3 million yen?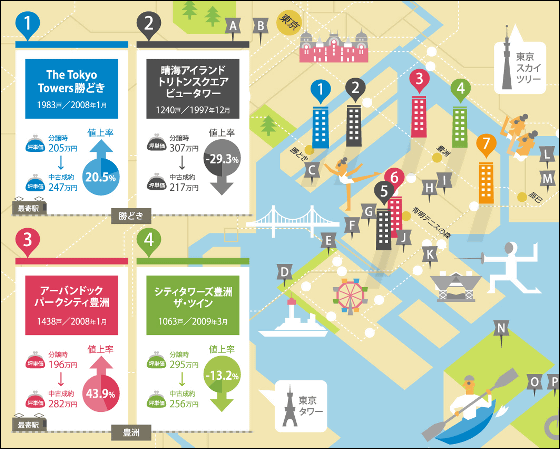 Ariake Tennis Forest ParkIs there a target zone of "5: Brillia Ariake SkyTower" and "6: BrilliaMare Ariake Tower & Garden" near the area of ​​the 2 million yen in the neighborhood area? "7: W Comfort Towers Shinonome" is cheaper than other listed apartments, but a 10% rise may be a good sign for the future? Although the number of samples is limited in order to determine the overall direction, it may be a hint to see the trend.



Likewise to real estate professionals, I also asked about the situation of sales. The answer turned out to be divided into almost two, "I am getting better: 41%" and "I do not think I got better: 37%". Will the change occur in the situation as the holding comes closer?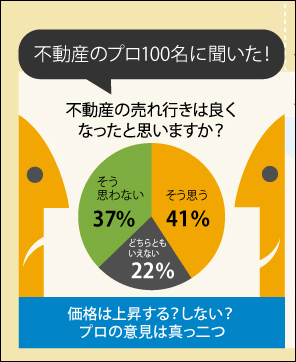 It seems that the fact that Koto Ward has 17 venues among 37 stadiums in total for the Tokyo Olympics and Paralympic Games in 2020 is also a factor that attracts attention.

(PDF file) Tokyo 2020 Olympic and Paralympic Stadium Map
https://www.city.koto.lg.jp/topics/2131/78810/file/kyougizyou_map.pdf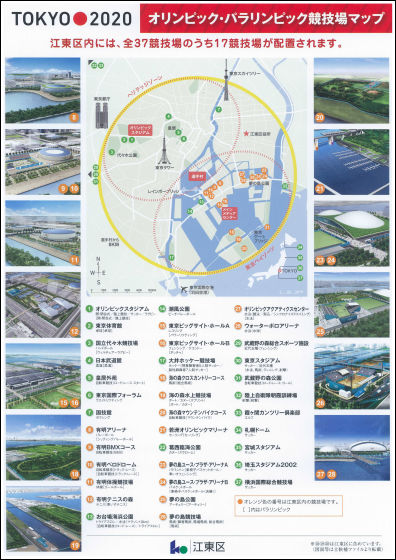 As 2020 comes closer, I want to see how the situation changes.
in Note, Posted by darkhorse_log