"Firefox 27" official version appears, simultaneous reception of notification and chat from multiple services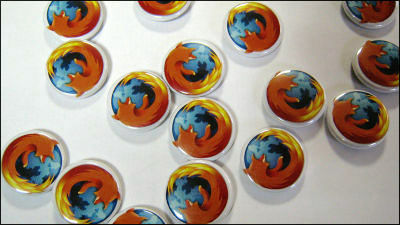 ByTristan Nitot

The official Japanese version of "Firefox 27" can be downloaded from Tuesday, February 4, 2014. newlySocial APIHas been improved, it is now possible to receive notifications from multiple services and chat at the same time.

Next-generation browser Firefox Fast, secure, customizable free browser
http://www.mozilla.jp/firefox/

Firefox 27.0 Release Notes
http://www.mozilla.jp/firefox/27.0/releasenotes/

Android browser Firefox Android version appeared in that popular browser
http://www.mozilla.jp/firefox/android/

Firefox 27.0 Release Notes for Android
http://www.mozilla.jp/firefox/android/27.0/releasenotes/

◆ Desktop version download
Automatic update function will upgrade them automatically, but if you want to download Firefox 27 now, it is possible from the following.

· Windows version
http://download.mozilla.org/?product=firefox-27.0&os=win&lang=ja

· Mac OS X version
http://download.mozilla.org/?product=firefox-27.0&os=osx&lang=ja-JP-mac

· Linux version
http://download.mozilla.org/?product=firefox-27.0&os=linux&lang=ja

Improvement of social API
By using social API such as "Messenger for Firefox" and "mixi sidebar" in Firefox, you can always display SNS message exchanges and friends' contacts at the edge of the browser, and send SNS notifications in the browser Receiving is possible. Social APIs are as follows.

Messenger for Firefox
https://www.facebook.com/about/messenger-for-firefox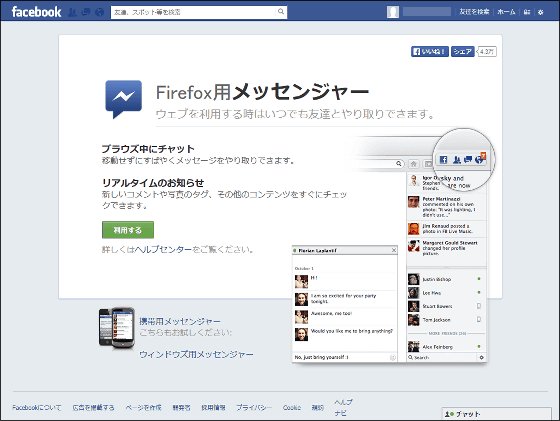 [Mixi] mixi sidebar for Firefox
https://mixi.jp/promotion.pl?id=social_sidebar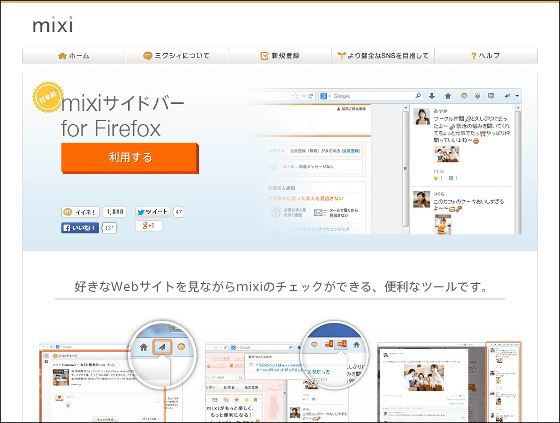 Cliqz for Firefox
https://mozsocial.cliqz.com/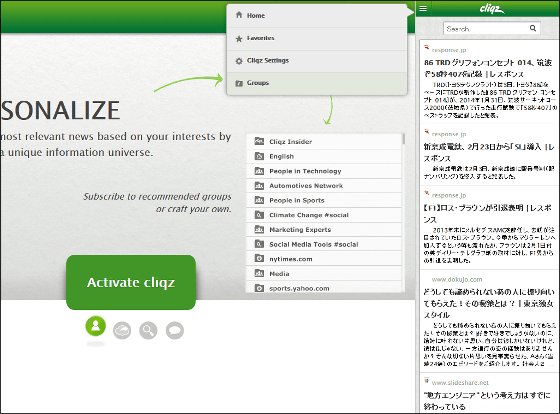 When these are used, message exchanges etc. are displayed on each SNS in the red frame part on the right side of the browser.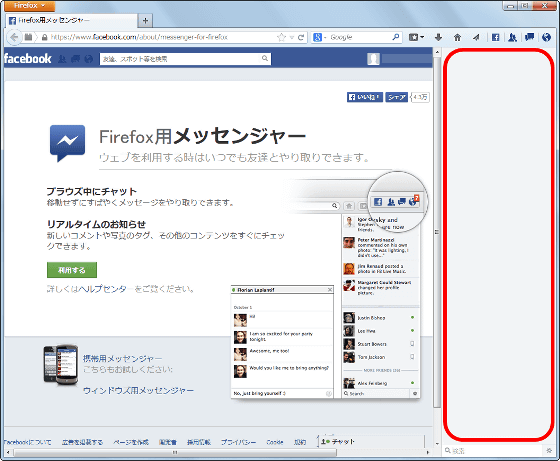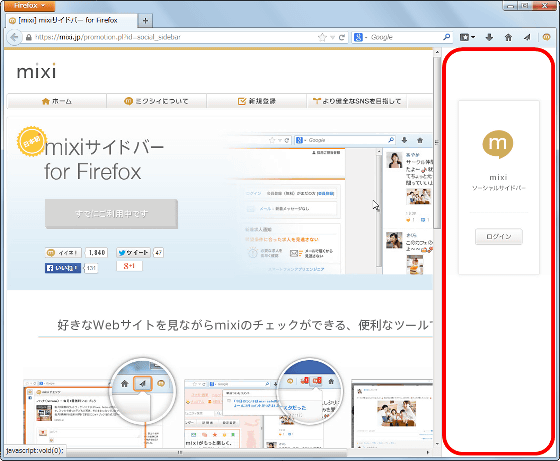 However, until now, we could only receive notifications and chats from one social API, but since "social API" has been improved in "Firefox 27", we will receive messages and notification from Facebook and mixi at the same time It is also possible.

Detailed changes are as shown in the following release notes.

Changes in Firefox 27

○ New functions
· The social API has been improved so that you can receive notices from multiple services and chat at the same time.

TLS 1.2 (RFC 5246) Was supported.

○ Change
·SPDY 3.1Supported.

○ Developer
· 'All: unset'Now you can reset your style.

·The JavaScript debugger can reformat obfuscated code and display it.

·The overflow attribute of the fieldset element is implemented, Scrolling in the fieldset is now possible.

· To improve security,The allow-popups directive is now available in the iframe sandbox.

· It is the cursor attribute value of CSSYou can now use -moz-grab and -moz-grabbing without attaching a vendor prefix.

·SpiderMonkey supported ECMAScript 6 generator.

· Functions of ECMAScript 6Math.hypot () is now available.

○ HTML5
·Canvas supported dashed lines.

○ Correction
· Azure / Skia is now available for content rendering on Linux. (Bug 762761)
◆ Known Issues

○ Unresolved
· Firefox switched to background while playing Flash video on full screen freezes at redisplay. (Bug 809055)

· Crash when trying to start Firefox with a locked profile. (Bug 573369)
The next version of "Firefox 28" will be released on March 18, 2014.