Google Chromecast and Google Play are doing well and Google sales are up 17% sequentially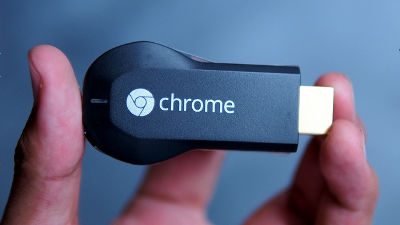 By@ Annnnnn

Google announced the results of the fourth quarter of 2013. According to this, consolidated sales were $ 16,858 million (about 1.74 trillion yen), an increase of 17% compared to the fourth quarter of 2012. Among them, sales of Google alone were 15, 770 million dollars (about 1.1646 trillion yen)Sell ​​smartphone business to LenovoMotorola was supposed to be $ 1,151 million (about 118.3 billion yen).

Google Inc. Announces Fourth Quarter and Fiscal Year 2013 Results - Investor Relations - Google
http://investor.google.com/earnings/2013/Q4_google_earnings.html



Google Inc. Announces Fourth Quarter and Fiscal Year 2013 Results (PDF version same as the above URL)
(PDF file)http://investor.google.com/pdf/2013Q4_google_earnings_release.pdf

Google Inc. Financial Tables (Q4 2013)
(PDF file)http://investor.google.com/pdf/2013Q4_google_earnings_data.pdf

Google unit sales increased by 22% compared to the same period last year. "Google" has three segments, "Google's site group", "network revenue", "other Google revenue", and "Google site group" is a site owned by Google such as Google Search, YouTube, Gmail, Revenue "includes Google Adsense," Other "includes application and hardware sales of Google Play.

Among them, the major share of "Google's site group" is revenue of $ 10.55 billion (about 1.84 trillion yen), accounting for 67% of the segment's total, which is 22 % Rise. "Network revenue" is 3,520 million dollars (about 368 billion yen), a 3% rise from last year.

"Others" is 1.65 billion dollars (about 169.6 billion yen), which is still small although it is still small, but it shows a great success of 99% higher than last year. As a factor of this, Google36 types of gadget services that can not be removed when returning 2013"17th in the stick type media player" Chromecast "is cited.

Meanwhile, Motorola, which has already decided to sell to Lenovo, has an operating loss of about 384 million dollars (about 39.5 billion yen), although sales are more than 100 billion yen as mentioned above, the figure deteriorated . If it is annual, the loss has reached 1245 million dollars (about 128 billion yen).

Lenovo, which absorbed the business Google gave up, is a concern as to how to make money.
in Note, Posted by logc_nt