"URBANO L 02" pursuing ease of use with three home screens and hard keys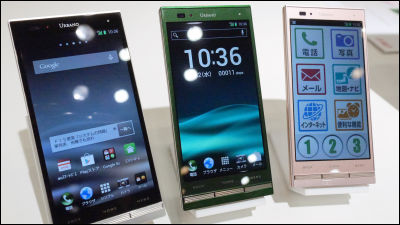 Three home screens that users can freely select, equipped with hard keys sticking to design and functionality, from people who are accustomed to smartphones to novices, for all usersease of useSmartphones pursuing "URBANO L 02"But"Au presentation 2014 SpringSo I tried to use it in practice.

URBANO L02 | Smartphone | au
http://www.au.kddi.com/mobile/product/smartphone/l02

Arrived at URBANO L02 booth.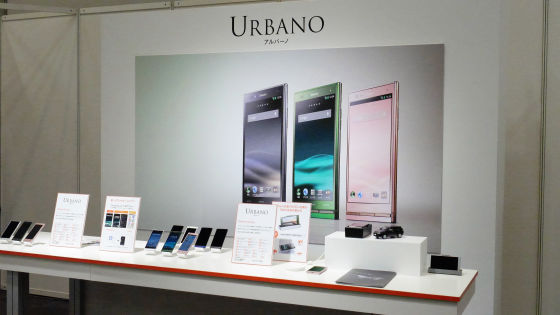 Discover URBANO L02 being exhibited. The color is all three colors of silver, green, pink.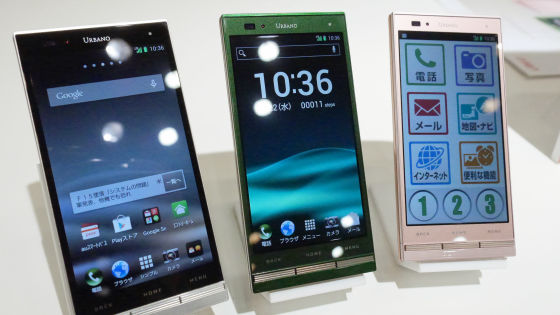 The OS installed in URBANO L 02 is Android 4.2, the memory is 2 GB of RAM and ROM is 16 GB.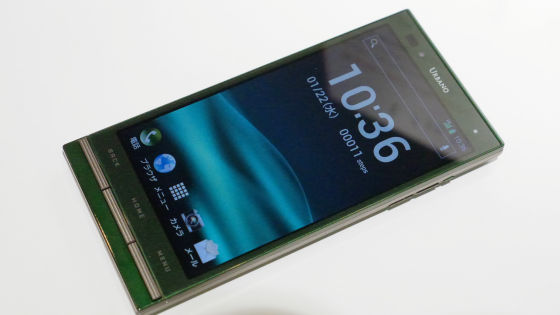 Metal material is used for hard keys sticking to ease of pushing.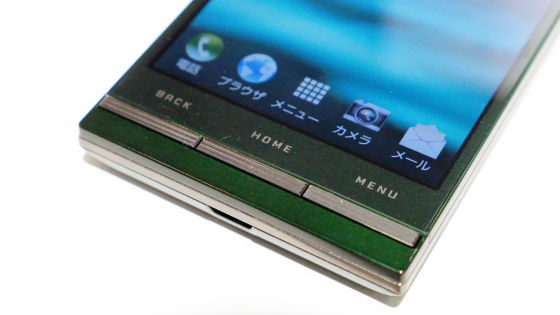 Power supply button · microUSB · earphone jack on the top of the main unit. By making both sides of the back curved, we realized a natural feeling of comfort to fit in our hands.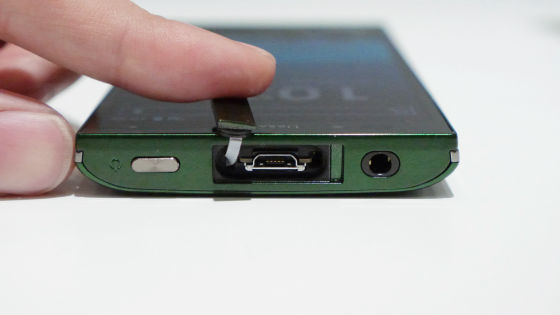 Bottom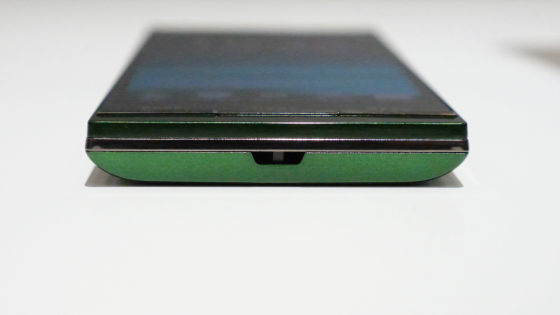 On the left side is a contact terminal for magnet charging dog.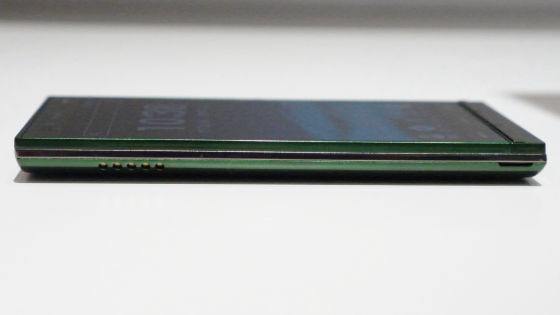 Volume control button and antenna on the right side.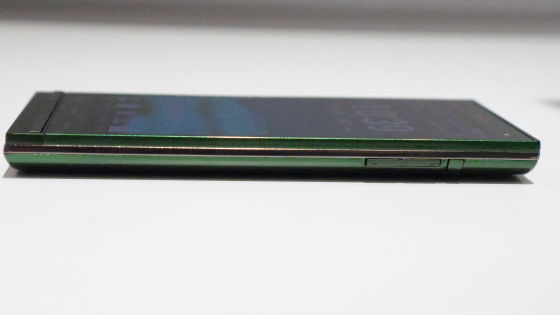 The back looks like this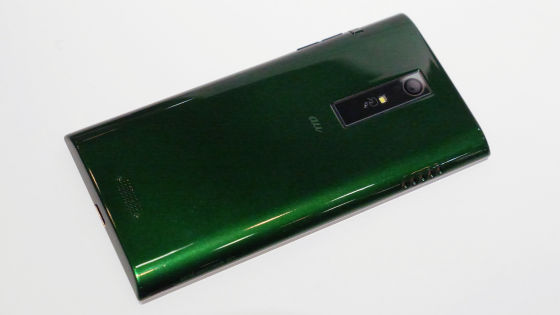 On the back is equipped with 13 million pixel camera.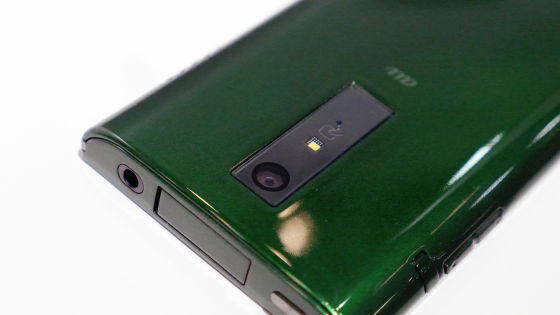 When I grabbed URBANO L 02 with a display of 4.7 inches and a weight of 142 g, I felt that the curve on the back fitted firmly into my hand and it was quite easy to hold.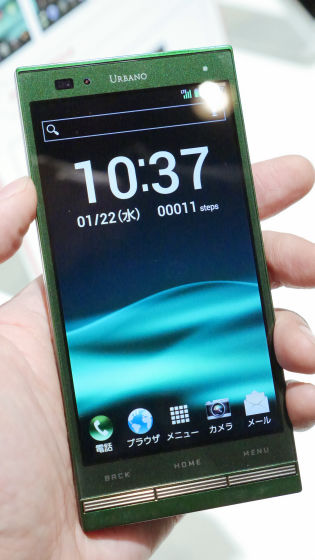 URBANO L 02 has three kinds of home screens "Easy Menu", "Advanced Home", "Entry Home", and users can freely select.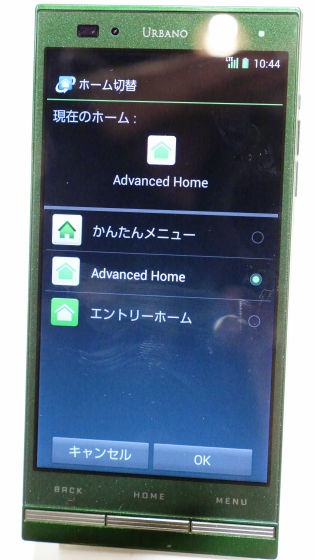 "Advanced Home" is a home screen for those familiar with the use of smartphones.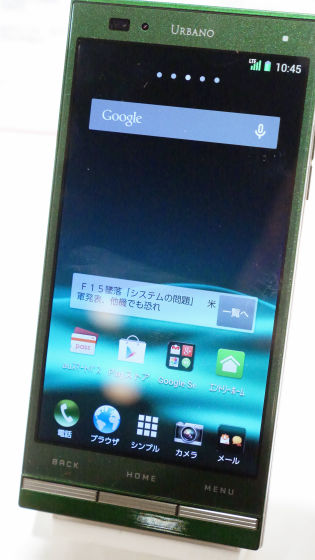 "Easy Menu" which displayed the icon in large size seems to be usable even by senior people without problems.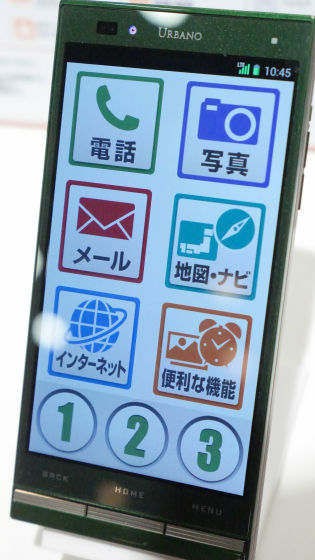 "Entry home" which can be used with the same feeling of operation as the conventional feature phone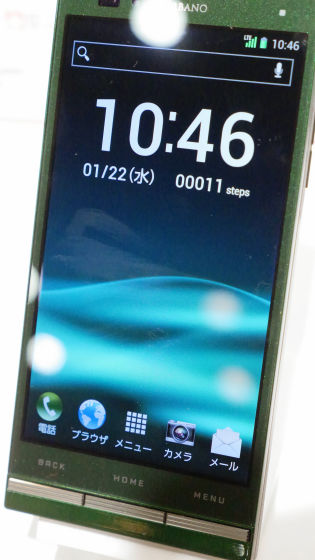 The URBANO L02 has a battery of 2700 mAh, and if you use the included quick charge compatible desktop holder, quick charging of about 50% is possible in 30 minutes.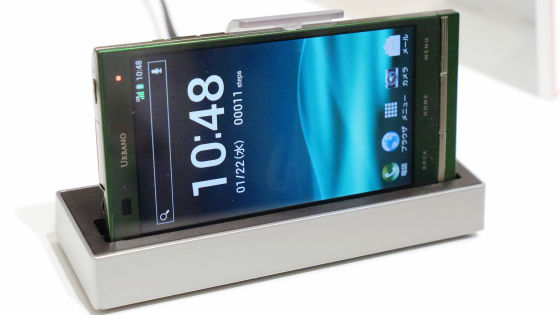 URBANO L 02 will be released in early February 2014.