I tried blocking communication to the smartphone with "OFF Pocket" which completely shuts off the radio waves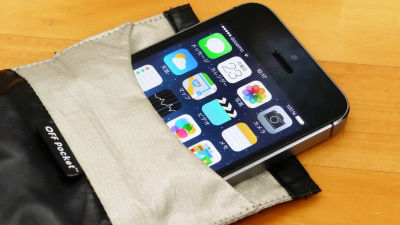 In June 2013 "Case that can block 100% of all communication radio waves of smartphone / mobile phone "OFF Pocket"There was a story saying that it was developed, but six months have passed since then, the real thing arrived at hand. I tried trying to block the radio waves of mobile phones and smart phones by just putting them in.

OFF Pocket ™ - Privacy Case for Mobile Phones by Adam Harvey
https://offpocket.com/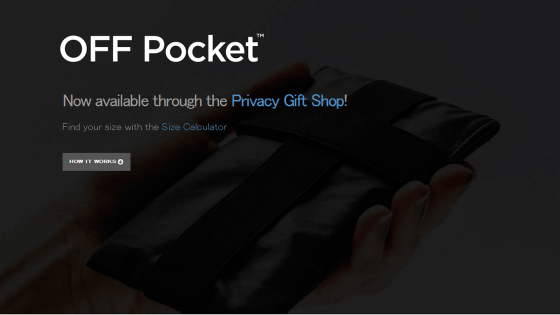 "PRIVACY GIFT SHOPA black box with a seal called "Arrived



When I opened it up, a message card "IN PRIVACY WE TRUST" appeared.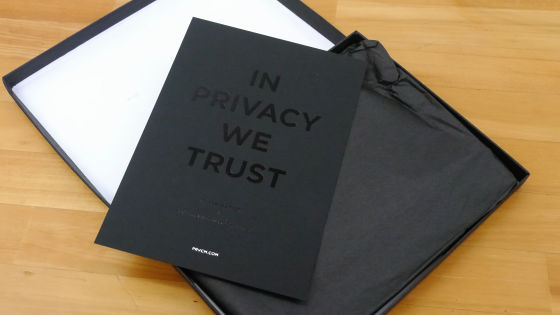 Beneath that was the "OFF Pocket" body. It is a silo monochrome of the impression of the size of a drawstring just entering a smartphone, the outer side is a vinyl quality.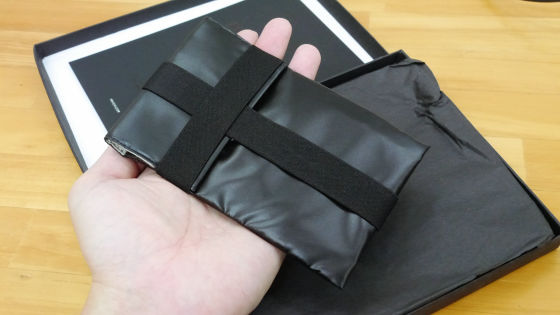 Rotate the cross hanging band to the back side ... ...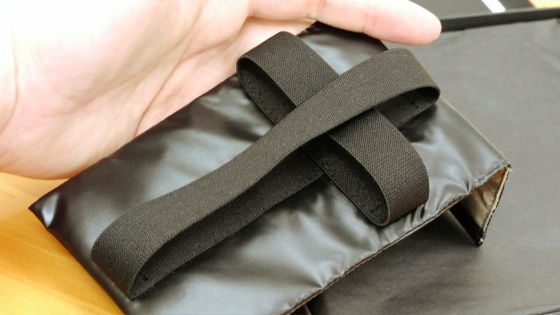 I will store my smartphone here.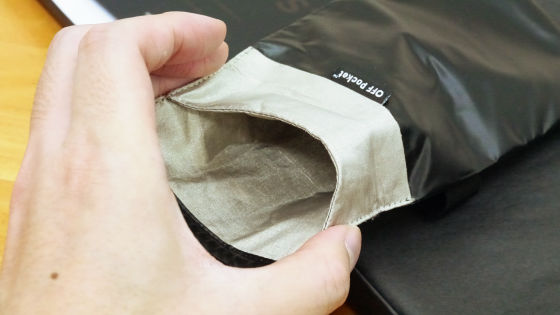 For iPhone 5s, it is comfortable to put in a comfortable size.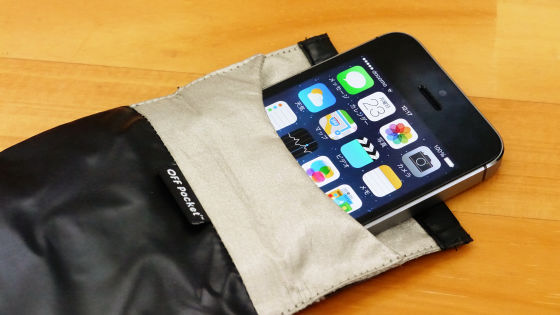 To be honest, it is quite fluent, so I was suspected that "I can cut off the radio waves while it is a bad guy," but when I looked at the iPhone 5s in the case, the antenna display turned out "out of range." If it is out of range under this condition, there is no doubt that it can be shut down perfectly by closing the lid tightly and applying a rubber band.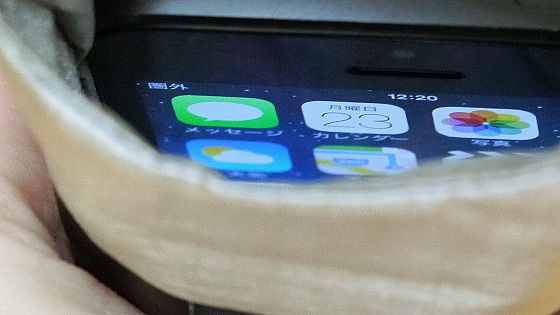 I tried to see if I really could not connect the phone. First I phone the terminal before putting it in OFF Pocket.

Call to iPhone 5s before entering "OFF Pocket" - YouTube


The call took more than 10 seconds ... ...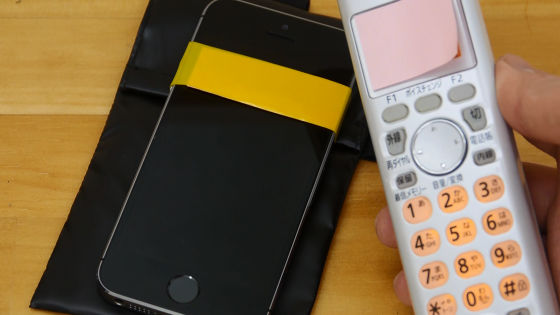 Because it is simply placed, it is natural that it takes a phone call.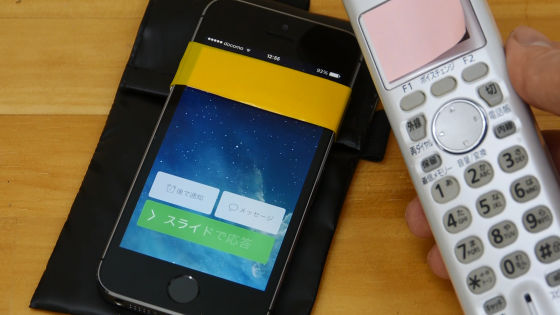 Next, I will put iPhone 5s in OFF Pocket.

Turn on the phone after putting iPhone 5s in "OFF Pocket" - YouTube


Put the iPhone 5s inside and through ... ...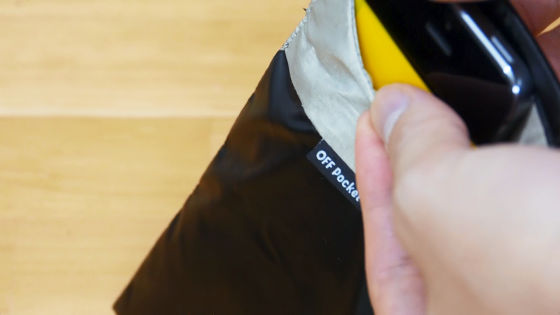 It was sealed.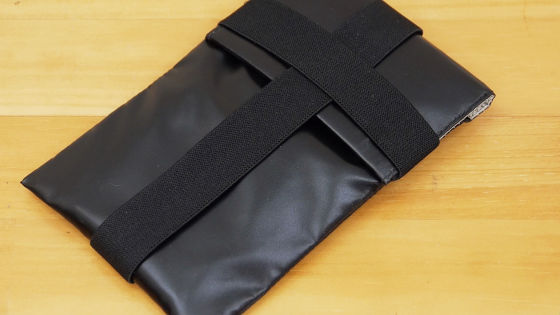 I just call you the same way as before. Although the setting of the iPhone 5s itself has not changed, an automatic response message of "The phone that made a call has not been turned on or it is in a place where radio waves can not reach, it will not take" It was.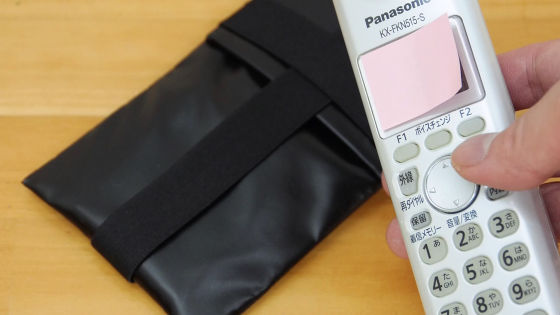 When I took out iPhone 5s from OFF Pocket, a message was received.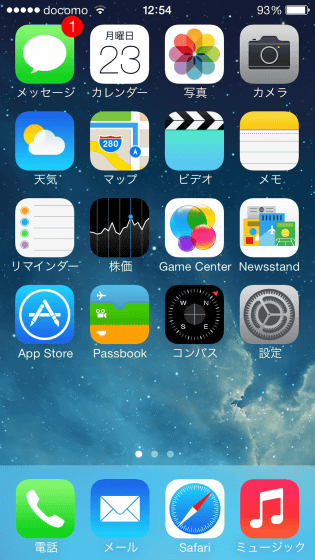 SMS from NTT DoCoMo to inform you that there was an incoming call from the number you dialed earlier.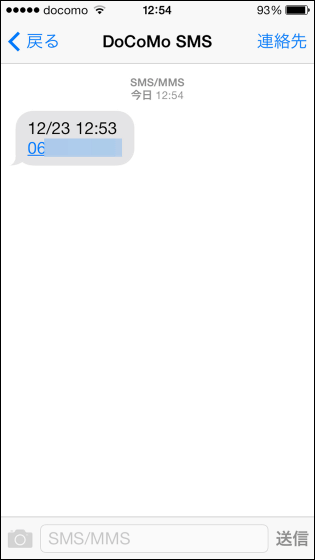 So, although it does not depend on appearance, it is certain that it shuts off the radio waves securely. If you put your smartphone in this case, even if you are watching a movie, the ring tone will suddenly ring and you will not annoy your surroundings. When going to a hospital for watching, etc. It is quite smart usage to put it in this case quickly in the hospital. However, you will not be able to receive an important job phone, so you need to be careful not to forget to pick it up.

OFF Pocket is sold at PRIVACY GIFT SHOP and the price is 80 dollars (about 8300 yen). There are three sizes, "A" for iPhone 4 and 5, "B" for Galaxy S4, etc, "C" for Nexus 5, currently sold out except for A

OFF Pocket - Privacy Gift Shop
http://privacygiftshop.com/products/off-pocket