I went to the Instant Ramen Memorial Museum where you can create only one cup noodle in the world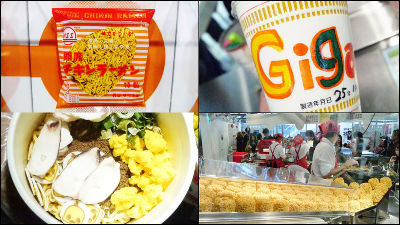 A founder of Nissin Foods Co., Ltd. that Nagasaki Food Co., Ltd. founded the idea that if you could see a line of people lined up in the ramen stalls in the black market in Osaka immediately after the end of the war, "If you could make ramen more easily,"Momofuku AndoIn a small research hut built in the back yard of the house of Ikeda City in Osaka Prefecture in 1958, he studied day and night using common cooking utensils of any home, put in a bag with instant noodle just to seal with hot water "Chicken RamenSucceeded in the development of. Ando then, the world's first cup noodle "Cup NoodlesWe have great influence on food culture in Japan, such as developing.

To commemorate Mr. Ando 's performance is "Instant noodle invention invention memorial hall"It is said that research huts that developed chicken noodles have been reproduced, and that there are experienced studio that can make only one original cup noodle in the world, so I actually went there.

Instant noodle invention invention memorial hall
http://www.instantramen-museum.jp/

The Instant Ramen Memorial Museum is a 5-minute walk from Hankyu Line Takarazuka Line "Ikeda Station".

View Larger Map

Hankyu Line Takarazuka line "Ikeda station" is about 20 minutes by express from Hankyu Umeda station.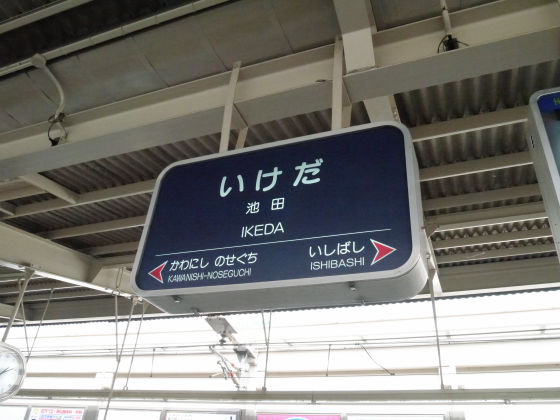 At Ikeda station, there is a signboard for instant noodles invention memorial museum everywhere in the station, there is no worry about getting lost.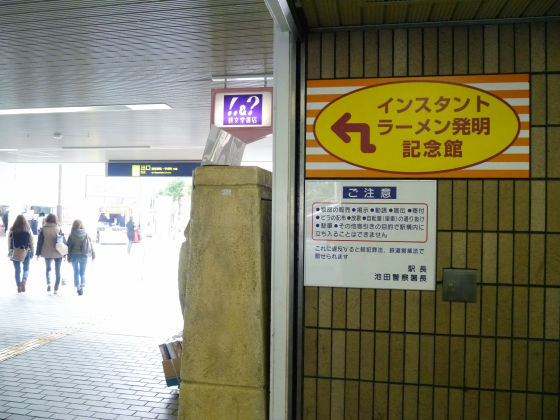 When I walked out towards the east from Ikeda station Masumi-machi exit, I found a sign saying "To the Instant Ramen Memorial Museum, 300 meters further".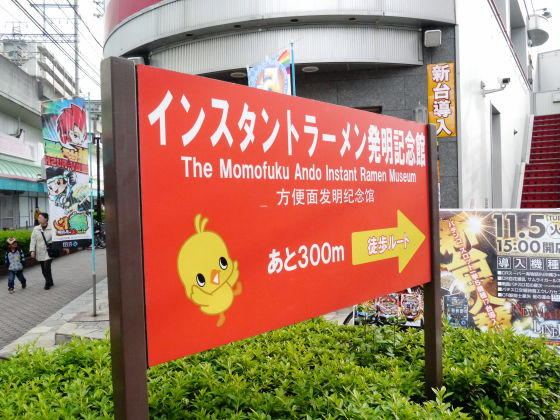 I will walk in front of Hakata Ichido of Ramen Chain Store and Tech Tec toward Instant Ramen Museum of Invention Memorial.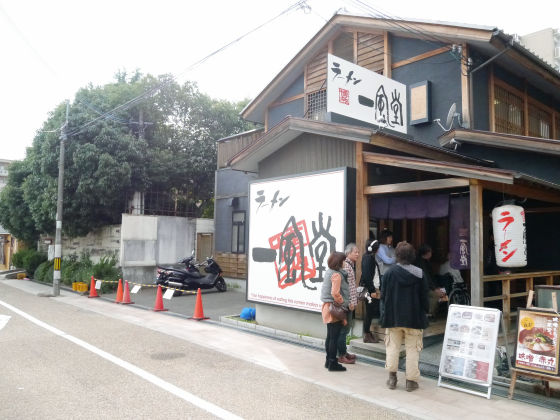 5 minutes after I started walking from Hankyu Takarazuka line Ikeda station, a big building came in sight. Here is the Instant Ramen Memorial Museum.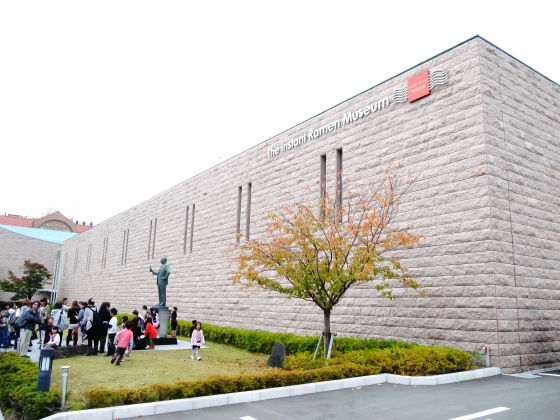 In front of the Instant Ramen Memorial Museum many people enjoy commemorative photography with a statue of bronze.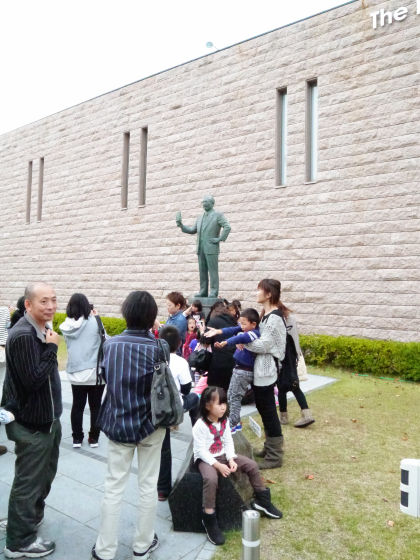 It was the founder of Nissin Foods Co., Ltd. that many people took a commemorative photo, and developed "chicken noodles" and "cup noodles"Momofuku AndoMr. Bronze statue.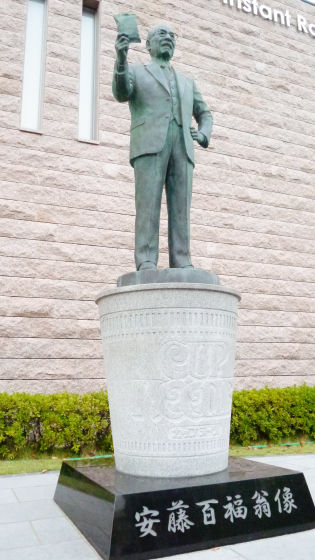 The bronze statue of Mr. Momofuku Ando's clip is an instant noodle chicken noodle that gained commercial success for the first time in the world.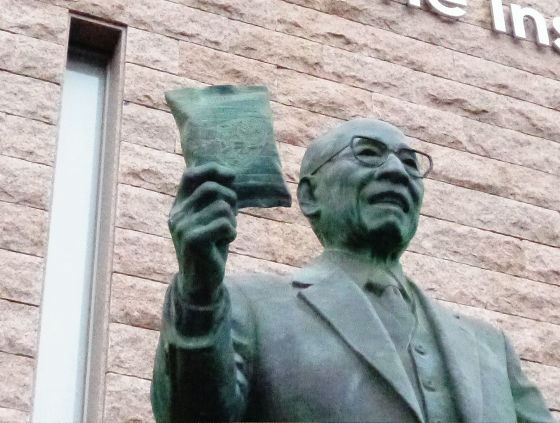 On the other side of the bronze statue there is a house where Mr. Momofuku Ando lived before his life, and now it is managed by a management company.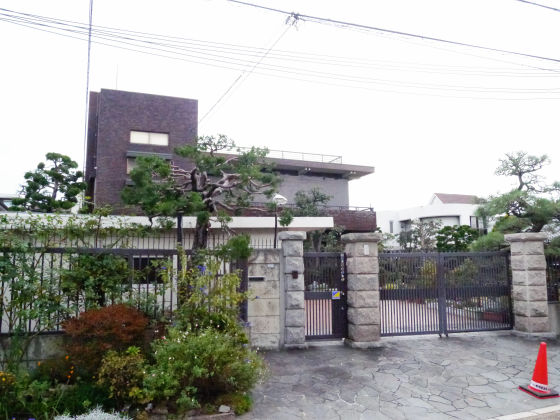 Passing past the bronze statue of Mr. Momofuku Ando and arriving at the entrance of the instant noodle invention invention memorial hall.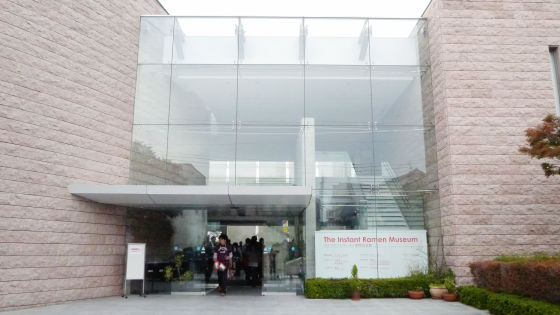 Opening time of instant noodle invention invention memorial hall is from 9:30 to 16:00, closed on Tuesday, entry fee is free.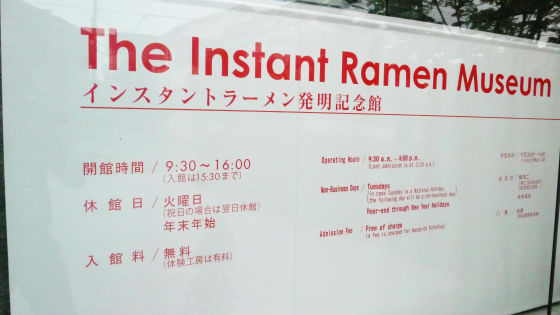 In the Instant Ramen Memorial Museum, there were many people from children to adults.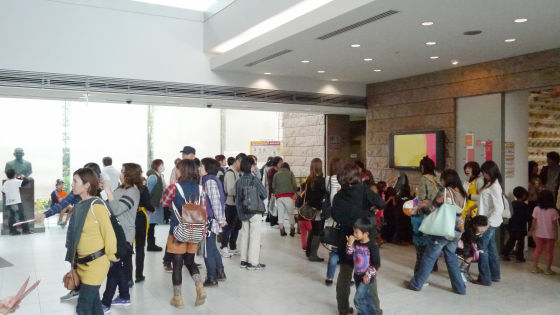 As soon as you enter the building you will have a reception desk and you can purchase souvenirs here.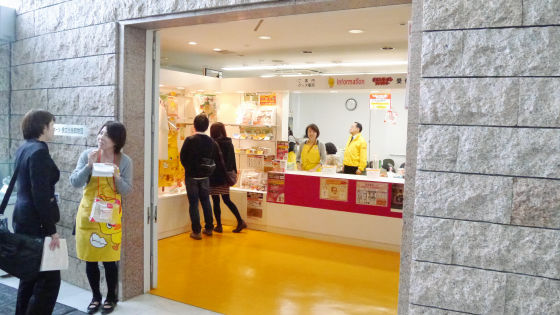 This is a souvenir corner.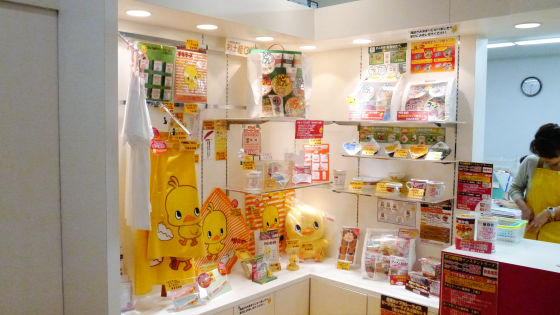 In the souvenir corner there are "chicken ramen preserved cans", "cup noodle preserving cans" for disaster prevention stockpiling ... ...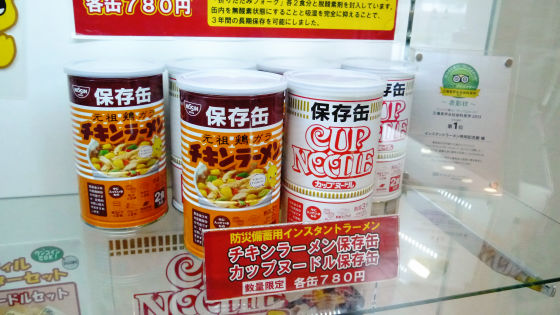 You can purchase souvenirs such as mugs with lid of chicken noodles.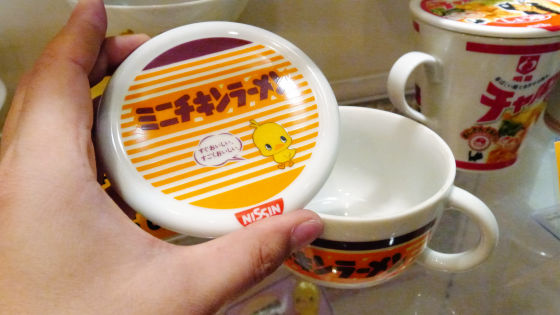 Entered the exhibition room immediately after the souvenir corner.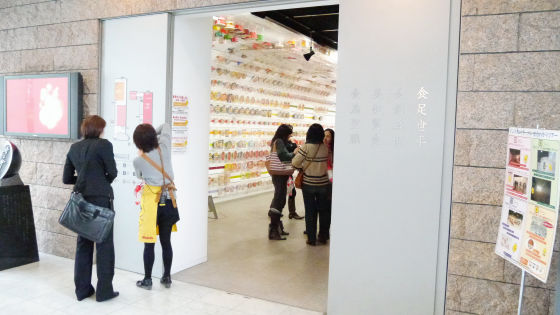 When entering the exhibition room, the first thing that jumps into the eye is "instant noodle / tunnel" in which a lot of instant noodles such as cup noodles sold from Nissin Foods were displayed on the wall in large quantities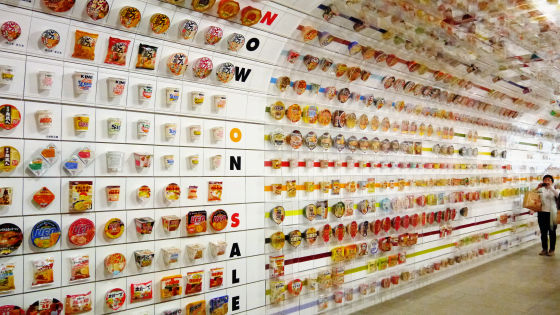 Instant noodles are exhibited till the ceiling.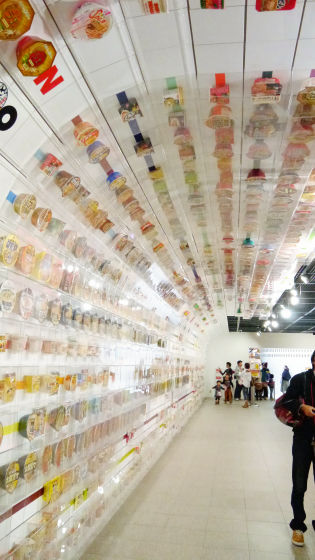 Instant noodles are not just exhibited but they are arranged in chronological order released. The chicken noodles that Mr. Momofuku Ando succeeded in developing in 1958 were the first among the instant foods in chronological order.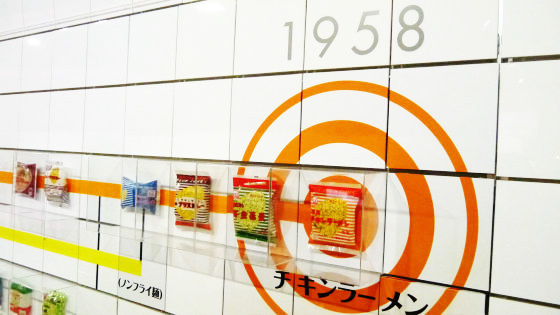 The package of chicken noodles sold at that time in 1958 is like this.



Next to chicken ramen was released "Immediately cold Shimbun soba". I write it as Sengku soba and read "chicken buckwheat".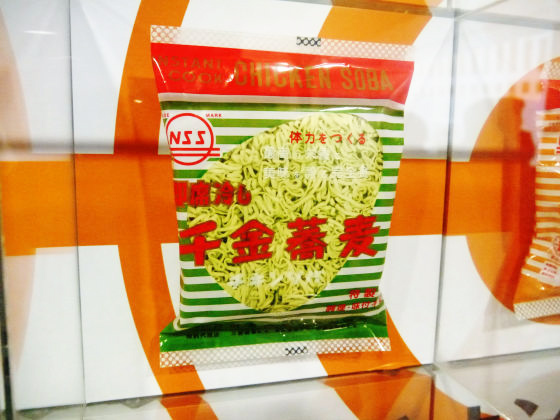 Next on sale was "Instant Chicken Ramen + Plus Curry"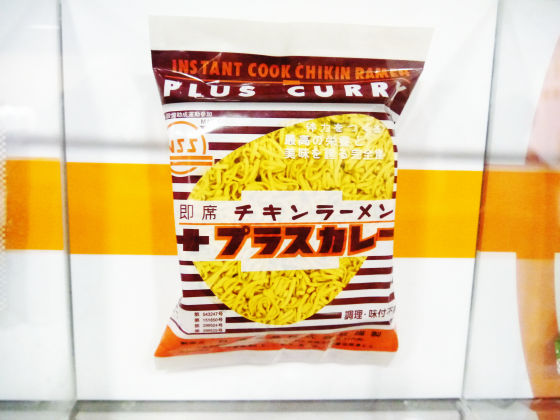 Instant noodles with cold noodles "Chicken Ramen New Touch" are also on exhibition.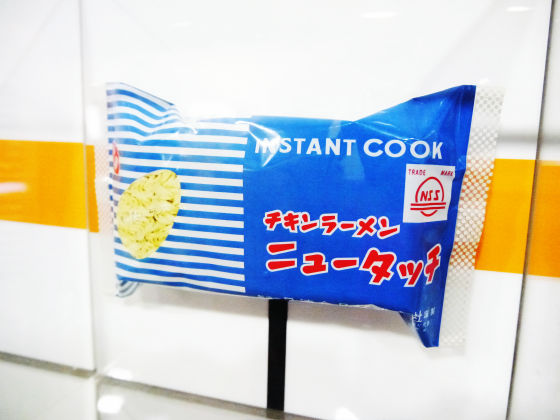 "Nissin-yaki soba" will be on sale in 1963.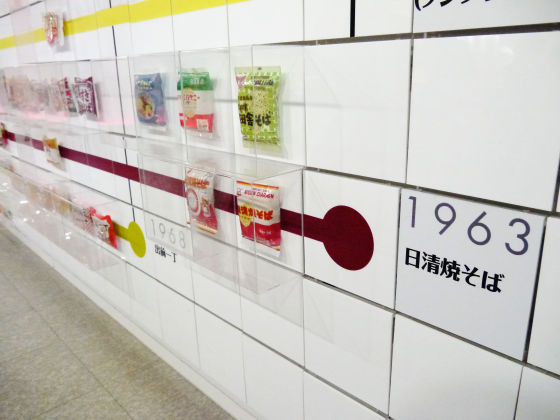 From 1963 until now, there is no big change in Nissin - yaki soba package.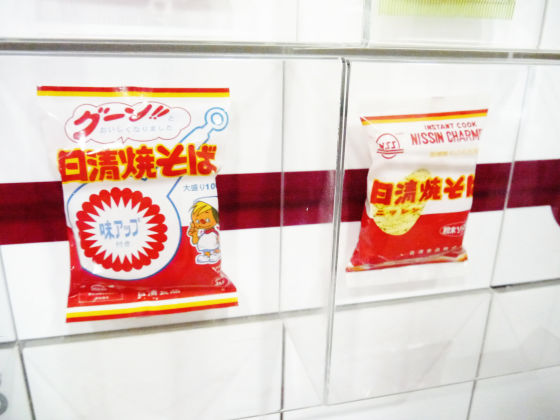 In 1968, sales of "Daimei one chapter" began.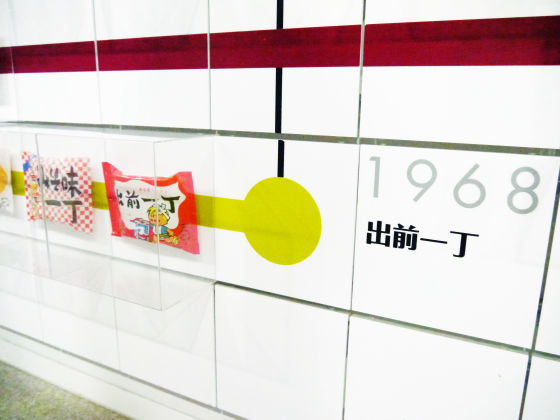 Illustration of "Omori Boya" with Okaze has almost no change. Design is changing according to the times, but there are not many products that keep using packages of the same design for more than 50 years.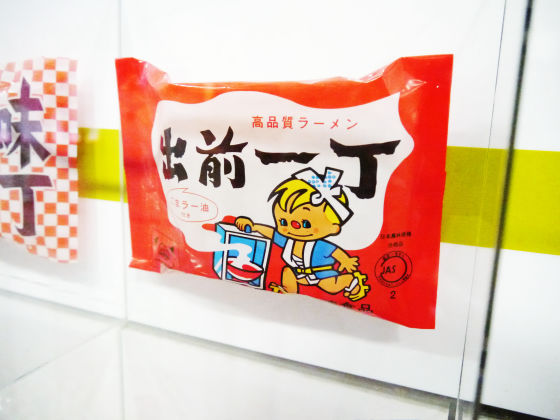 In 1971, "Cup noodle" which became the world's first cup noodles appeared.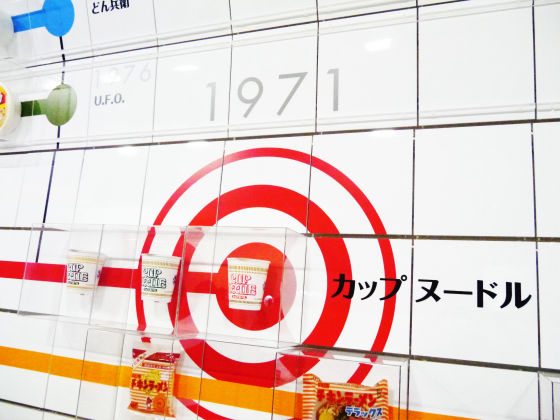 "Nissin Denmei" and "Nissin-yaki soba U.F.O." sold now at supermarkets and convenience stores are on sale from 1976.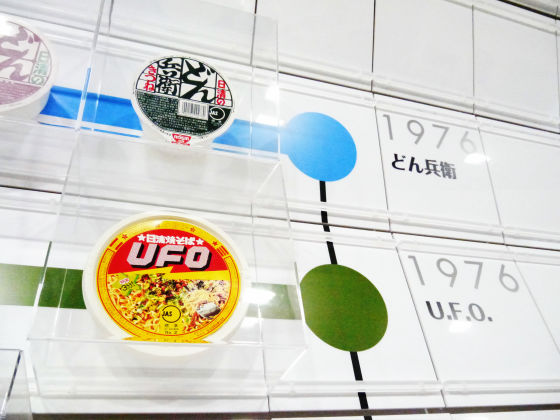 In 1992, "Nisshin Rao" which is a raw type noodle retorted was released.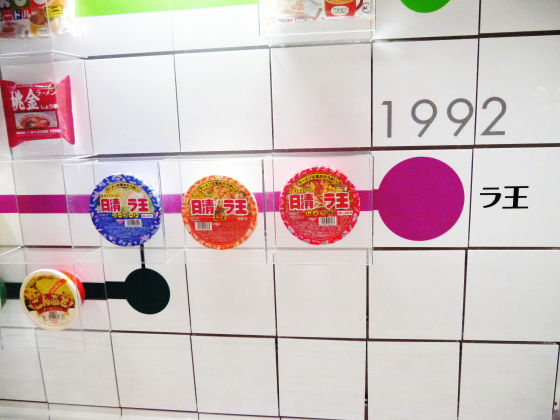 "2010 year-end and new year limited edition commodity"HAPPY Ou YEAR MILK Chicken Ramen Big CupAnd "Nissin-baked chicken made with frying pan" which was released limitedly in 2007 are displayed up to unusual instant noodles which are not currently on sale.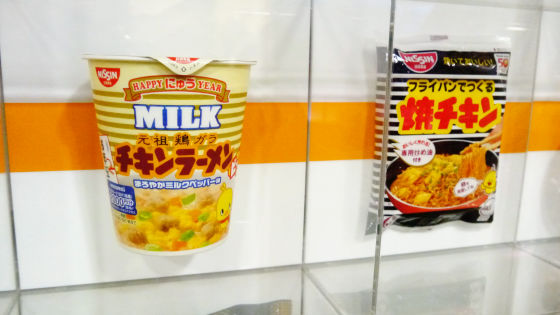 Here are a lot of instant noodles which are on sale from Nissin Foods as of 2013. I am amazed that so many kinds of products are sold.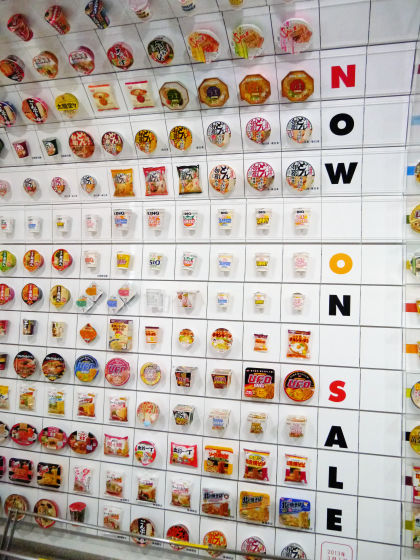 Next to the instant noodle / tunnel, the research hut of the time Ando developed the chicken noodles was reproduced.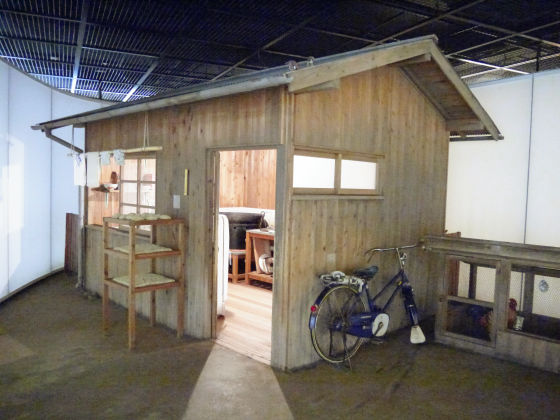 In the research hut that Mr. Ando built in the backyard of his house, exhibited the cooking utensils actually used to develop chicken noodles.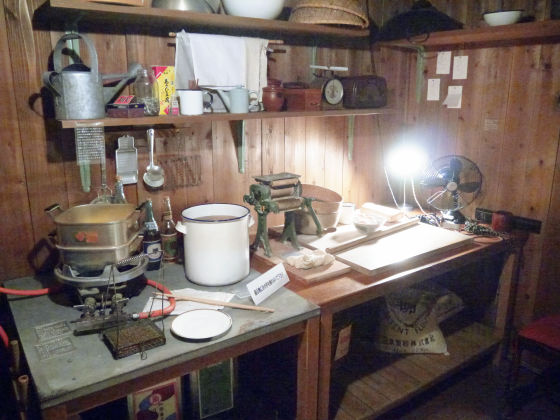 Mr. Ando continues his research while repeating mistakes, thinking that his wife, Mrs. Niko is deep-fried tempura, thinks of "oil heat drying method" which deepens noodles with oil and dries.



Mr. Ando developed a chicken noodle by repeated research using common tools such as noodle making machines and chopping boards.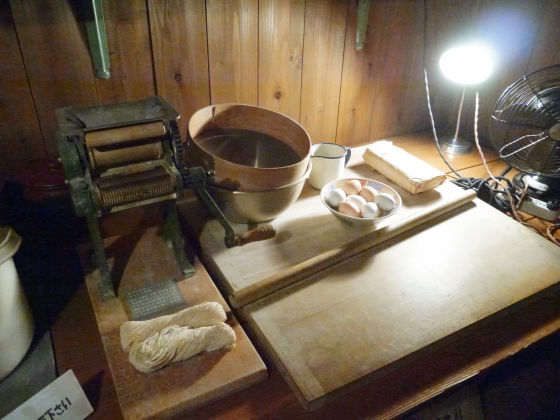 From the pictures published in the Asahi Shimbun in 2005, you can see the appearance of Mr. Ando hitting noodles in the research hut reproduced.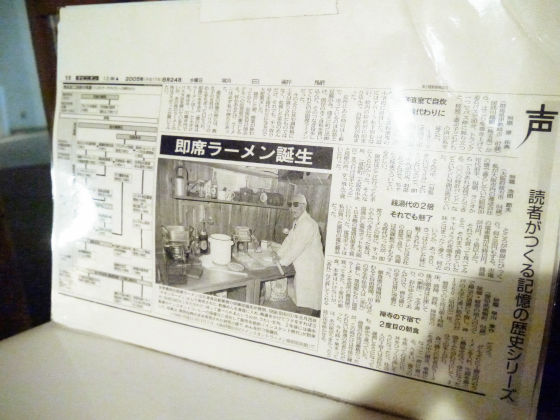 In other places in the exhibition room, the new form of instant noodles being developed one after another was explained in detail.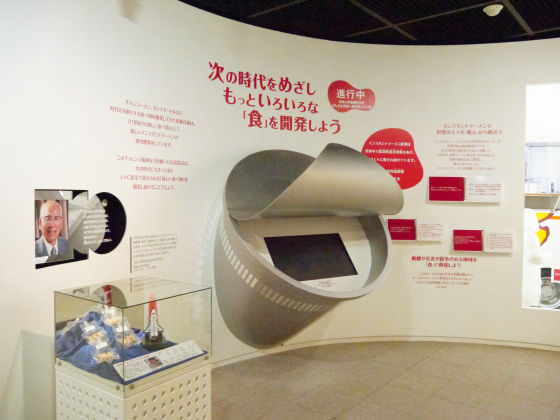 This is the astronaut's astronaut in July 2005Sōichi NoguchiWhen he appeared in the Space Shuttle "Discovery", he went to space together with "Space Lum" the world's first space food ramen. Mr. Noguchi left a comment that admires Space Lum, "The taste of the earth is surprisingly reproduced."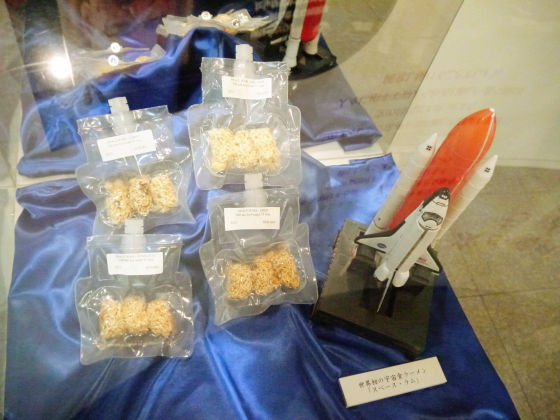 When I pass through the exhibition hall, I encountered a lot of people making rows. Everyone is lined up with "My Cup Noodle Factory" that can make original cup noodles, which is the most popular facility in the Instant Ramen Memorial Museum.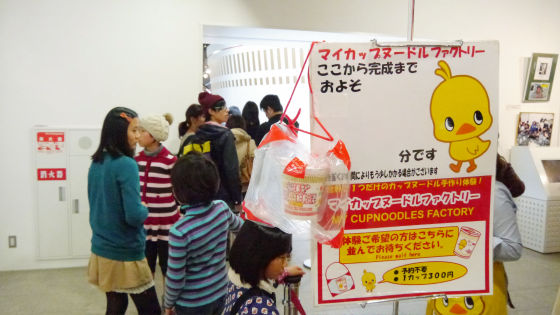 This day is sometimes called Sunday, so it's pretty crowded.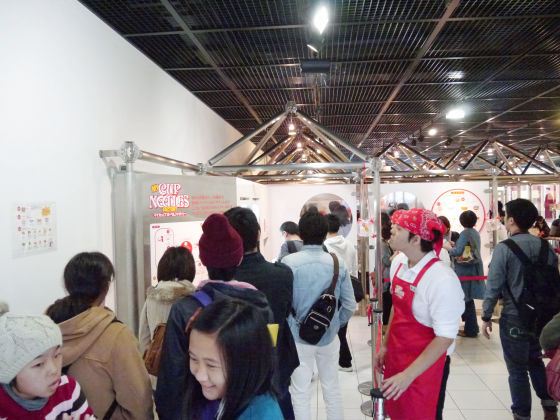 When going side by side in a row, the process of making original cup noodles was explained.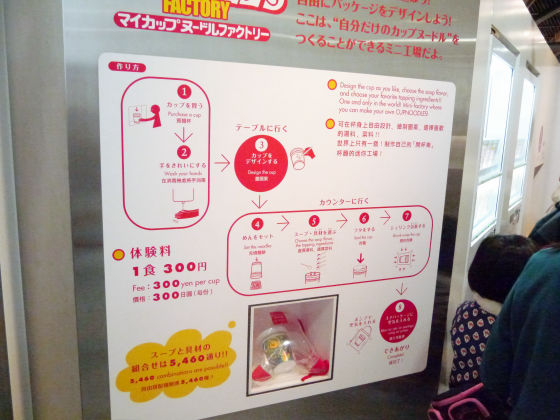 To make original cup noodles, buy a cup of 300 yen and wash your hands clean.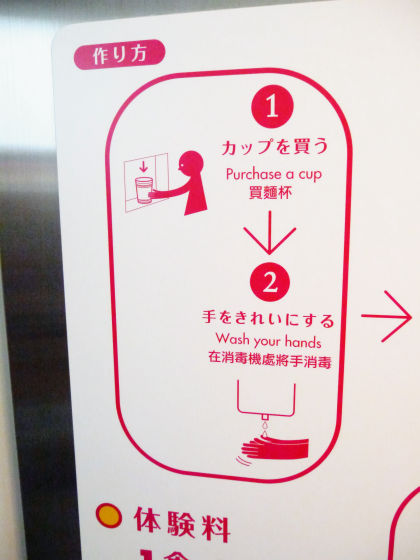 Then design the cup to your liking.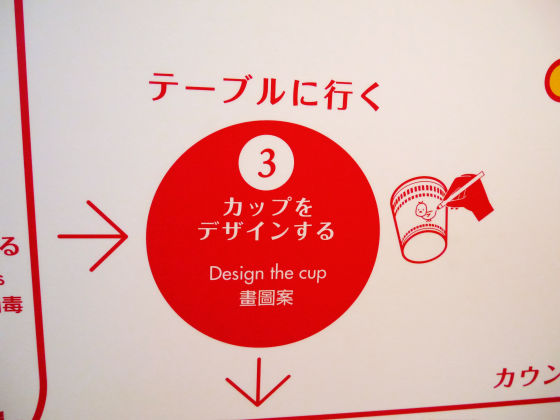 After designing the cup, set the noodles in the cup at the counter and pick up the soup and ingredients and pack them.



Finally putting air in the air package is completed.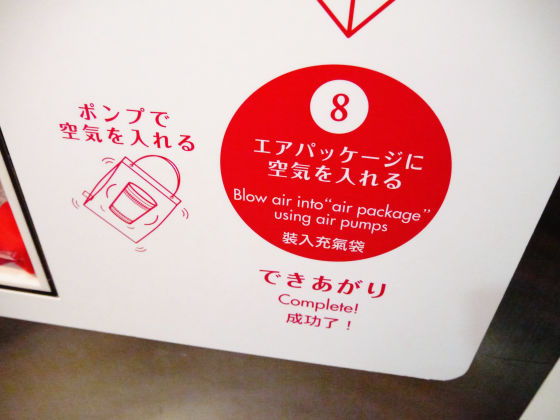 It is said that it will be such a feeling when it is completed.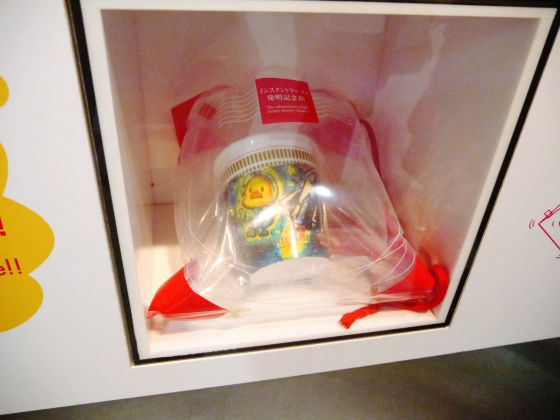 I can not imagine how to make a cup noodle, even if you read the explanation, so I will actually purchase a cup and try making it.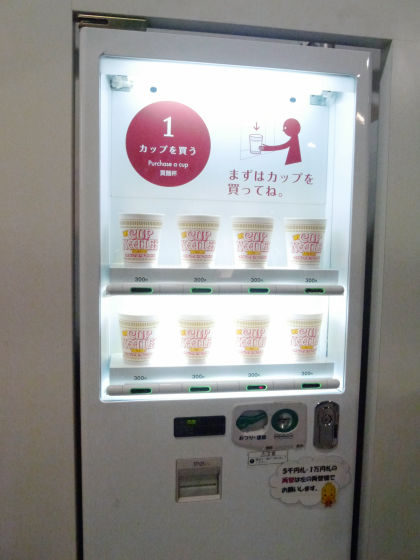 First of all, I bought a cup of 300 yen with a vending machine.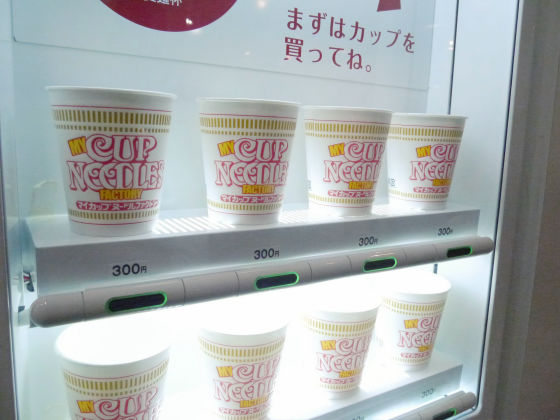 The cup you purchased is in an empty state with nothing in it.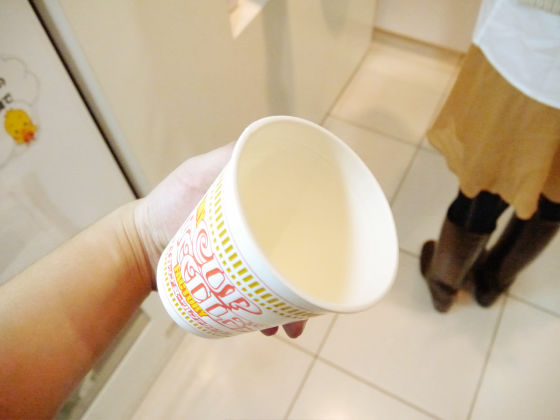 Nothing is printed on the side of the cup.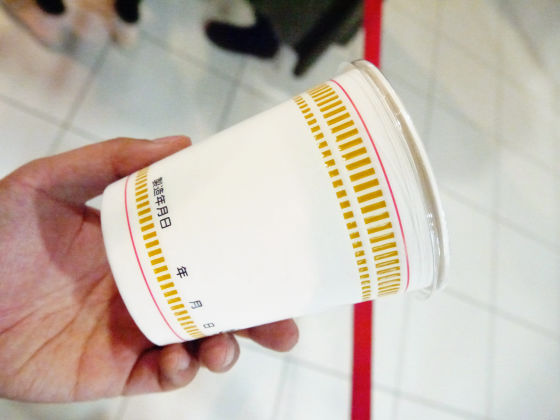 When you buy a cup, wash your hands clean as described.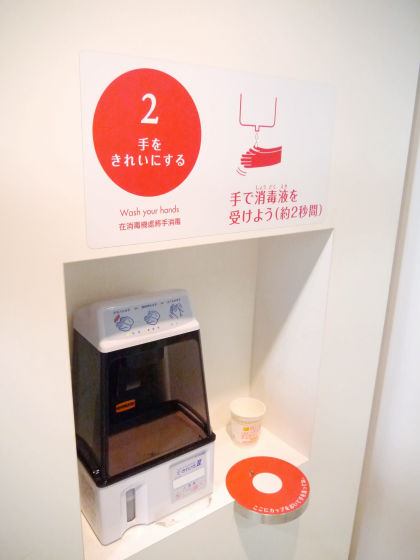 If you wash your hands, design your cup to your liking. The figure that a lot of people are drawing on a cup seems to be very fun.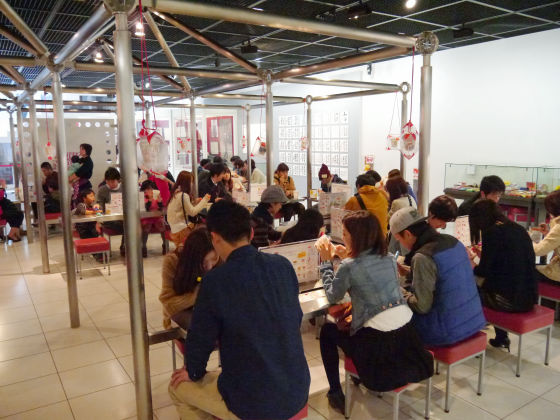 Make original cups with colorful magic prepared.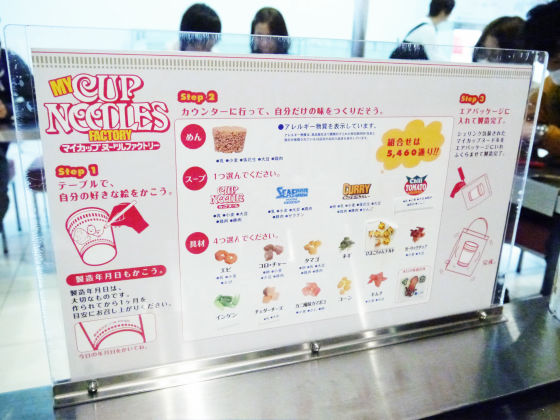 I drew a logo of Gigazine in a cup.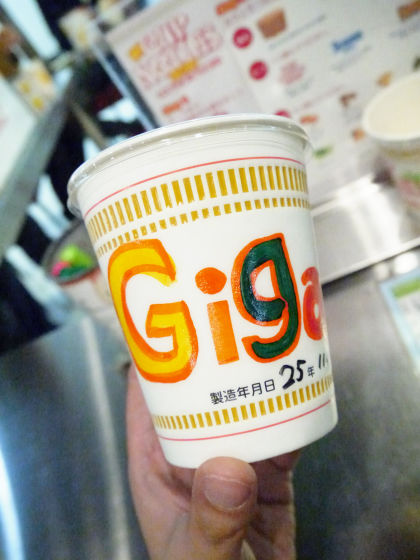 When design of the cup is over, go to the counter.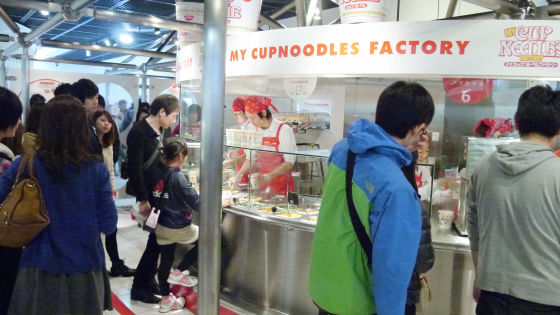 At the counter, you will first have noodles put in a cup. Noodles flowing one after another on a large machine.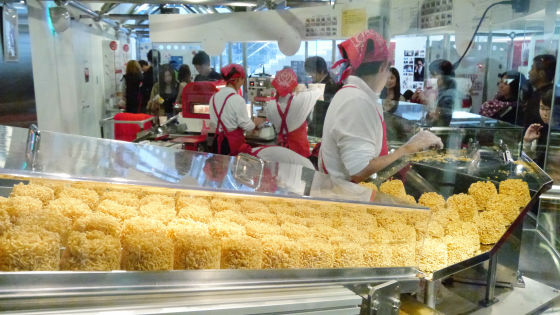 When handed the designed cup to the staff, they will turn over the cup upside down to the noodles. Why put the cup on the noodles, it takes time to put noodles in the cup from the top, it is not suitable for mass production at the factory. This method was thought by Mr. Ando who was wondering how quickly you can put noodles in a cup, and you can also learn the importance of ideas through making cup noodles.



When the cup is set on the machine, turn the handle clockwise.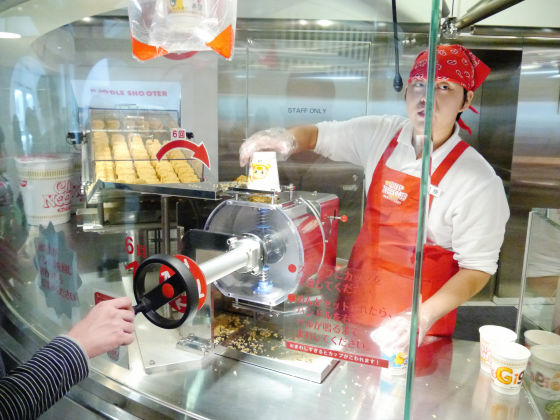 Kurukuru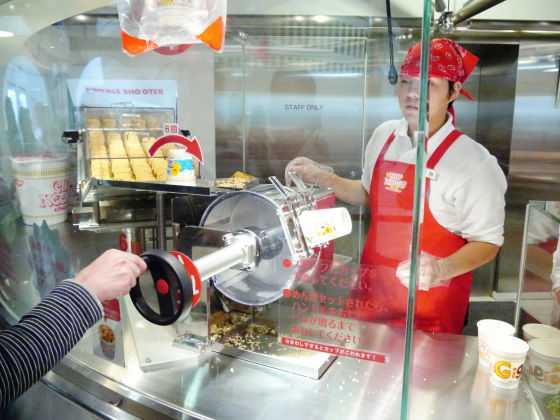 When turning the handle 6 times, the cup is facing upwards and the set of noodles is completed.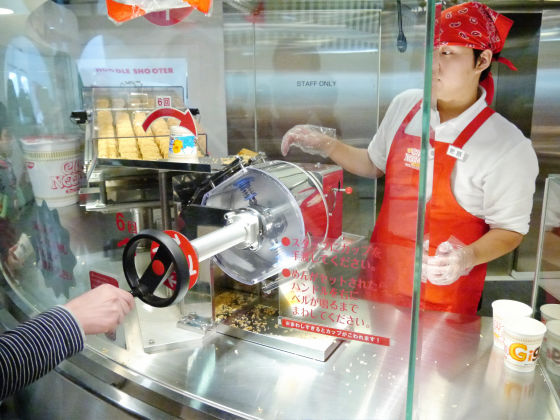 Next, choose soup and ingredients. The soup selected one from "cup noodle" "seafood noodle" "cup noodle curry" "chiritomato noodle".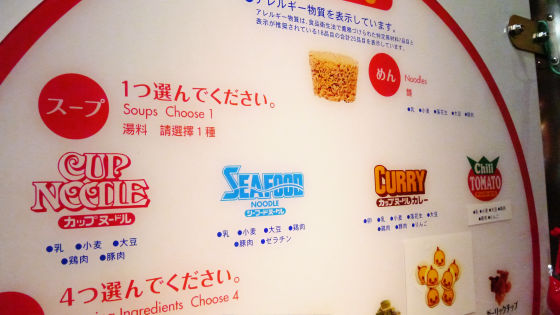 The ingredients are from familiar items such as "shrimp" "koro char", "egg", "leek", "crab flavor tadpoles" "corn", "chickpea Naruto" "garlic chips" "kidney" "cheddar cheese" "kimchi There are also unusual things such as.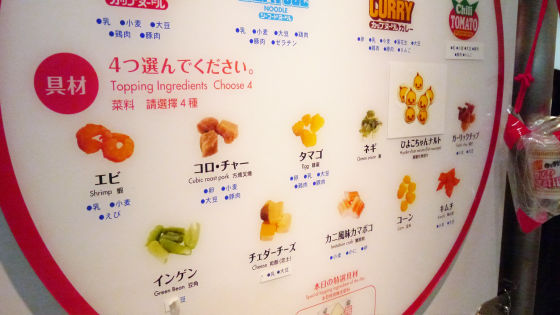 Soup selected "normal cup noodle". Next, we choose the ingredients, but choosing only four from among forty kinds is a trial in a way. I'd like to contemplate what kind of combination is going on, but since many people are lining behind, I will decide quickly. Rather, if you decide the ingredients before coming here, it will proceed smoothly.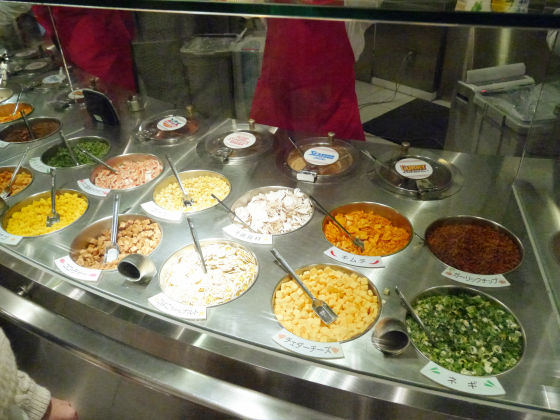 Because it's impeccable, I usually do not see "HIYOKO-chan Naruto" ... ...



"Onegi" in orthodox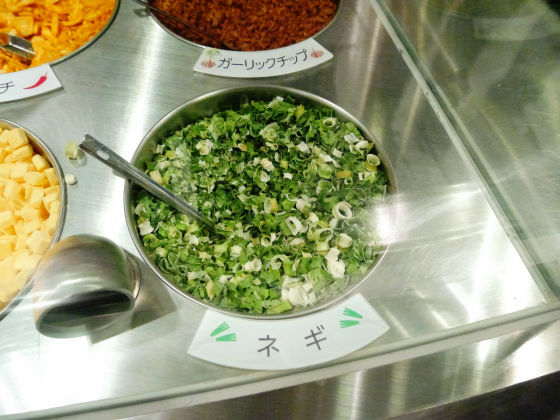 Select "egg".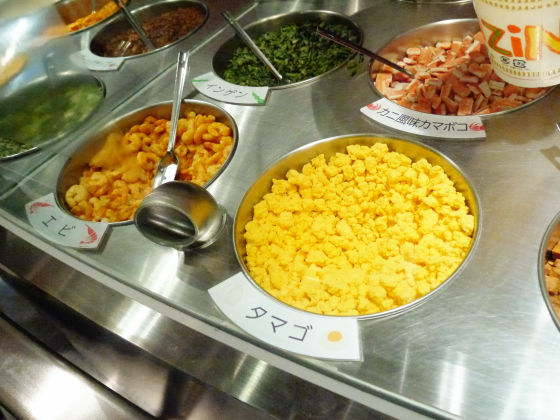 "Koro Char" is also a place to throw away ... ...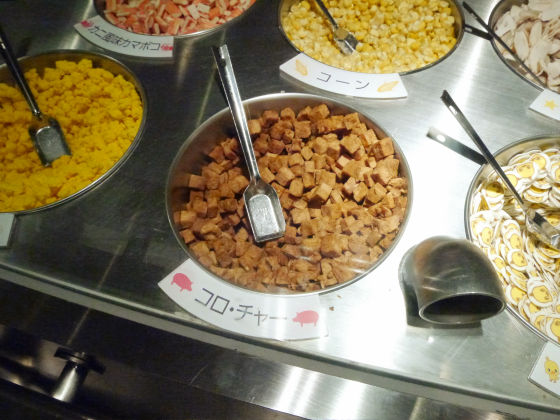 Choose "squid" which is the special material of today for 4 items. When I put the four kinds of ingredients selected into a cup, it became like this.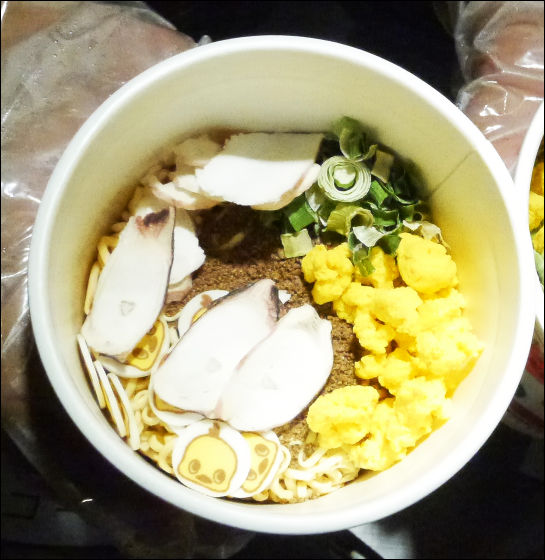 After choosing the soup and ingredients, let me lid with an aluminum cap.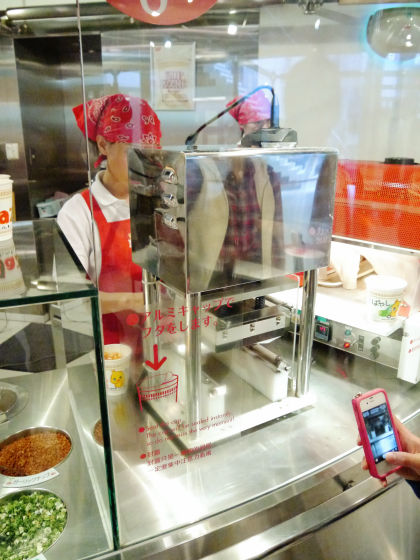 Next, put a cup in a transparent bag called a shrink film and let it pass through a special machine.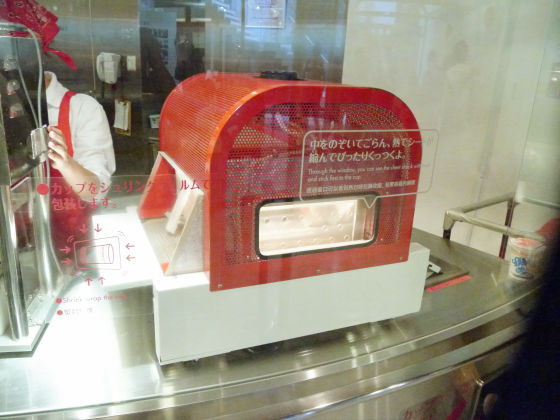 When you come out from the other side of the machine, original cup noodle is complete.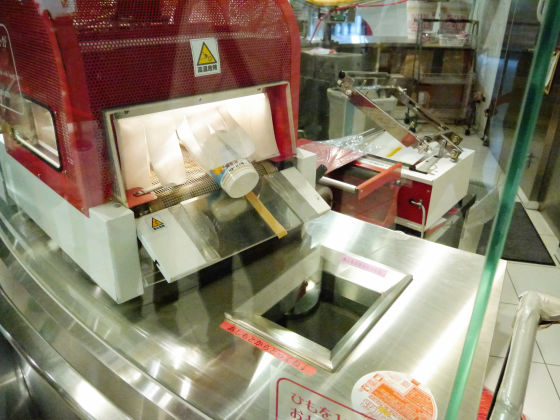 Completed cup noodles can be brought back in the original air package.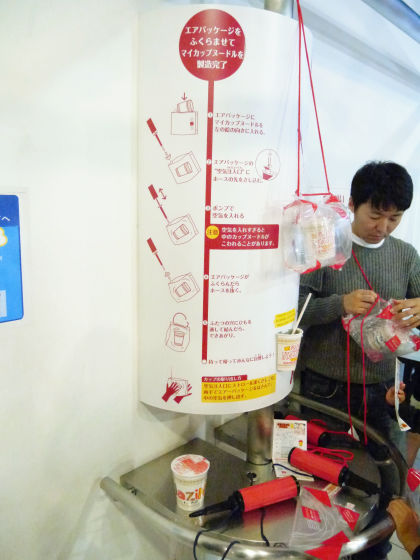 The air package looks something like this.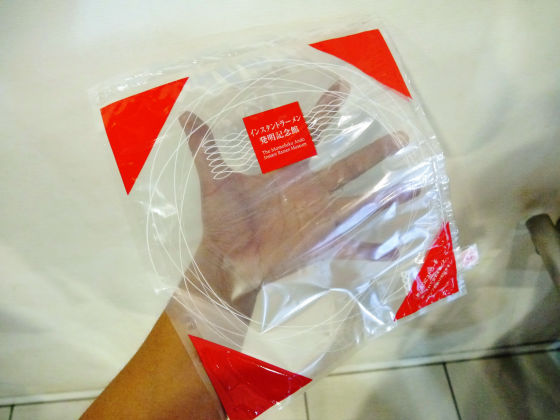 Put the cup noodle in the air package, and leave the Sukosko air. Be careful as air package may rupture if air is put in too much.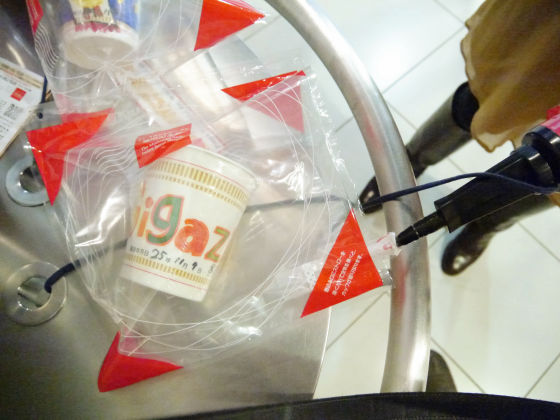 This completes the whole process of creating original cup noodles. It took about 30 minutes from start to finish.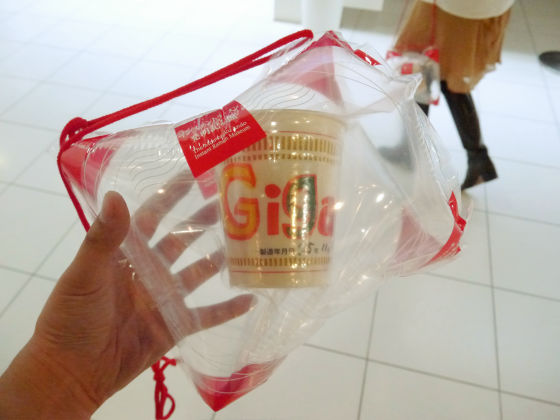 If you bring it in an air package, you do not need to worry that the cup noodles you made will be broken in the bag.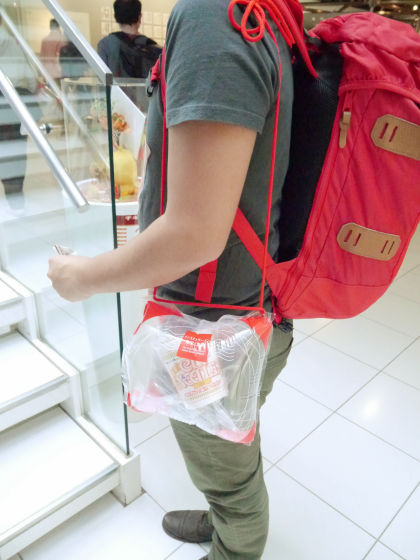 With a breath, I found a cup noodle lined up in a showcase.



In the showcase, cup noodles sold all over the world are displayed. Here is a Mexican cup noodle. In Mexico, the flavor of shrimp is popular, and there seems to be some flavored with habanero and lemon.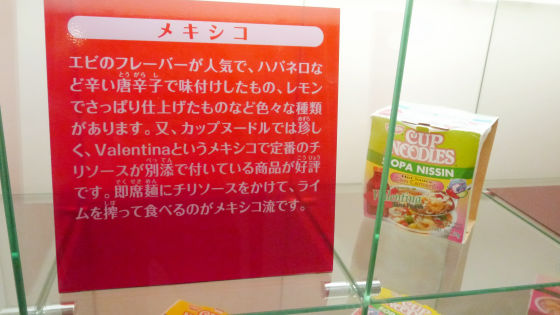 In Brazil, things with higher salty taste are preferred than Japanese cup noodles, and creamy type cup noodles are also popular.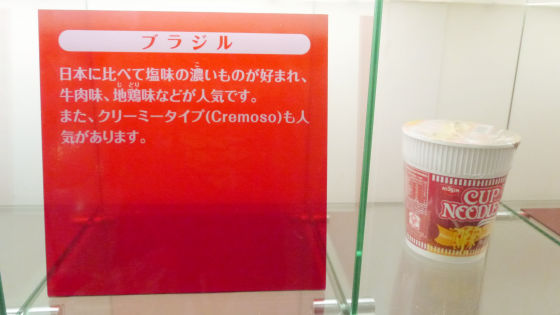 European cup noodles without customs to squeeze noodles make the length of noodles half that of Japanese ones.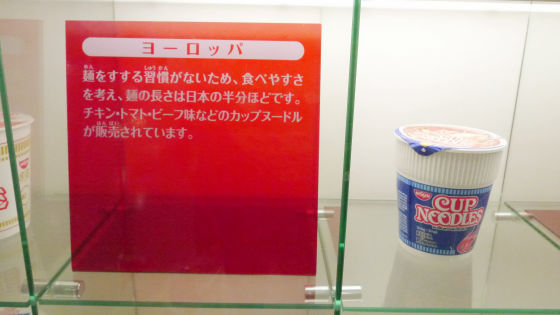 In India, spicy curry flavor called "Masala" is popular, and in Thailand "Tom Yum Kung taste" is popular. The cup noodle sold abroad is adjusted to its own unique taste, so it seems to be able to taste different taste different from that of Japan.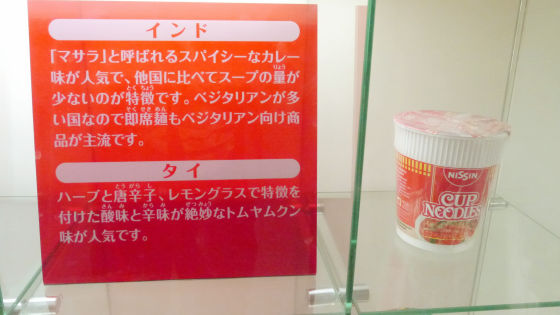 Here is exhibited by Mr. Ando's collections "The path of Ando Momofukusa"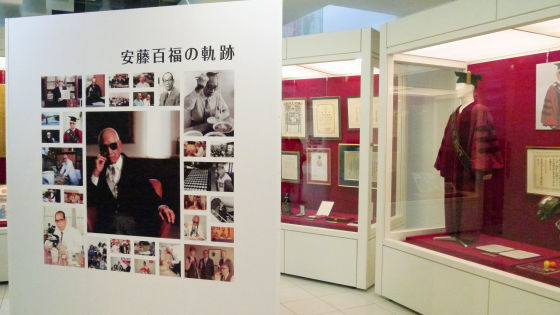 I found "iPod nano" in the exhibition. Mr. Ando, ​​who was curious at the age of 96, said he loved iPod nano and was listening to "Mozart" and "Takarazuka Revue Song Collection" in a moving car. It is also a point to wonder if Mr. Ando was mastering iTunes.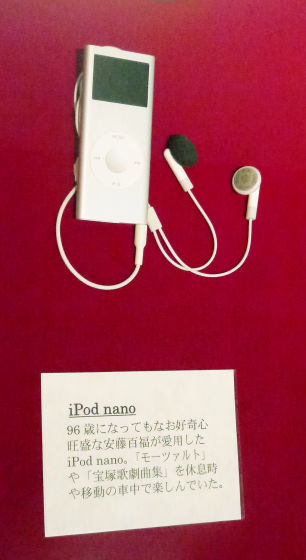 Mr. Ando has won numerous awards from the achievements of the development of chicken noodles and cup noodles.



At the 60th Anniversary Special feature "60 Years of Asian Heroes" published in 2006, Mr. Ando was awarded one of 13 Japanese Asian heroes as a "food innovator" It is chosen.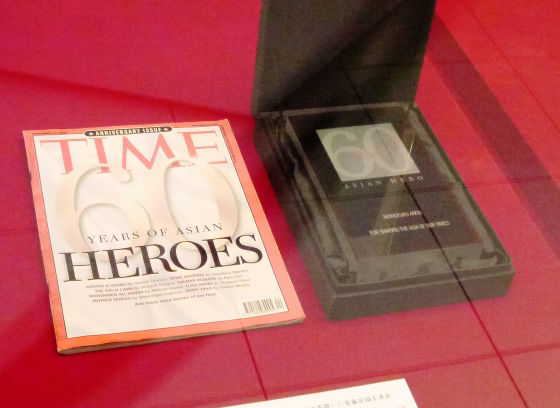 After being moved by Mr. Ando 's tremendous achievement left in the world, when I climb to the second floor, I encountered a lot of people making something.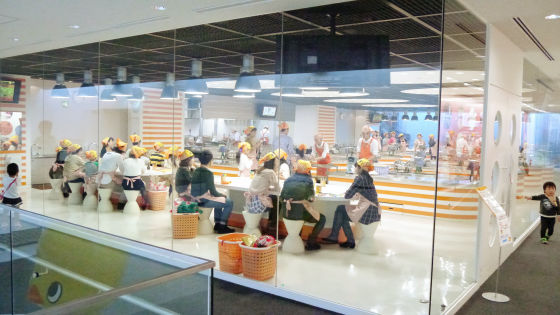 This "Chicken Ramen Factory" where you can experience handmade chicken ramen, you can experience all of chicken ramen making from wheat flour, noodle making, and fried in oil. Handmade experiences of chicken ramen are official website, or reservation by phone, fee is for children under elementary school age 300 yen including tax, adults 500 yen including tax.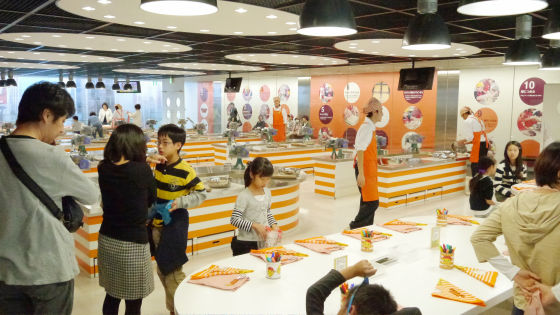 The inside of the hall is neither too wide nor narrow, but it is not so narrow, but if it is 3 hours it is possible to slowly see all around with surplus. The Instant Ramen Memorial Museum can realize that Ando is packed with ideas devised by Mr. Ando in an instant noodle which he normally eats casually through his experiences workshops and exhibits of cup noodles, and the wonder of the invention It was a museum where you can feel.