I went to 'Bird Flying' where I can eat fried chicken freely and enjoy my heart's content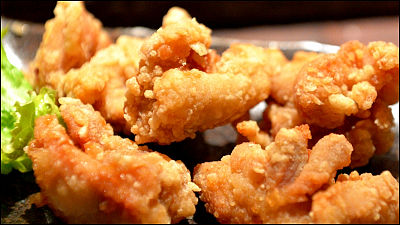 It is possible to eat delicious popular fried egg even for dinner at lunchbox, set menu, tavern, home.Bird soup"It is said that the lunch of 900 yen including tax is all you can eat as well as rice and miso soup, so I actually went and eat.

Home | Grilled skewers and chicken dishes Bird soup
http://www.dynac-japan.com/toridori/

Arrived at the shop.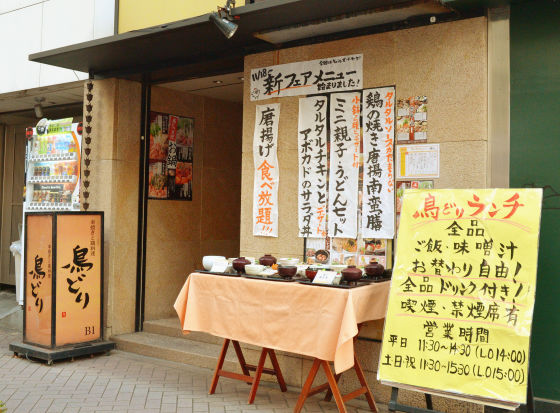 Bird cake lunch with all items drink, refill and refreshment of miso soup is free. The weekday lunch time is from 11:30 to 14:30, the last order is 14:00, the business hours of the holiday is from 11:30 to 15:30 and the last order is until 15:00.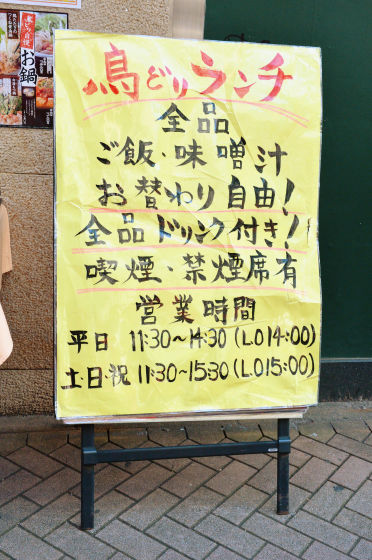 In the case of "chicken fried chicken meal", all-you-can-eat as well as rice and miso soup will be added.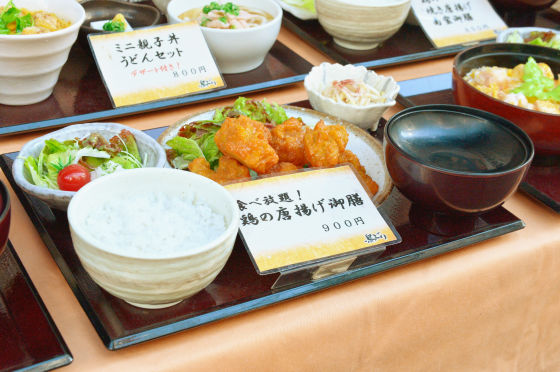 So I got in early. In the lunch menu, there were seven different menus including chicken fried chicken dishes and broiled charcoal fried rice bowl and roasted broiled roasted toasted salted rice salad with toasted chicken and avocado salad don bowl. .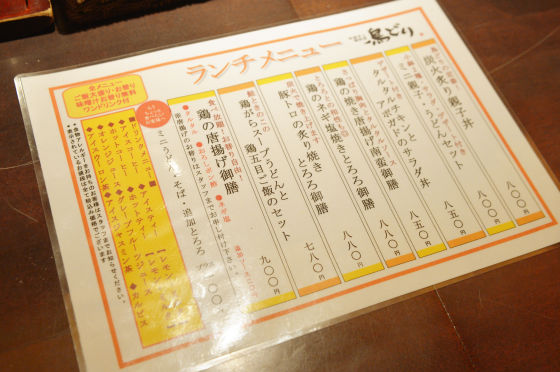 You can choose the sauce for chicken fried chicken from tartar · grated ponzu · leek salt.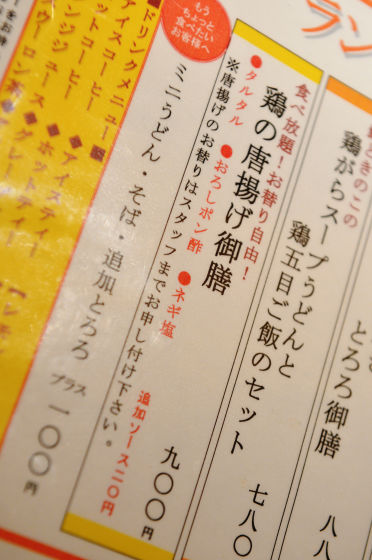 In the upper left corner of the menu is the letter "All menu rice is served, substitute miso soup alternate with one free drink".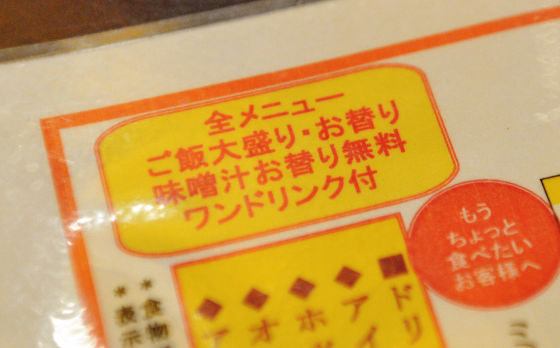 Just minutes from the order, "Chicken fried tofu menu" arrives almost without waiting. As it comes out in no time, you will not feel hugely surrounded by delicious rice even if you run fast on an empty stomach.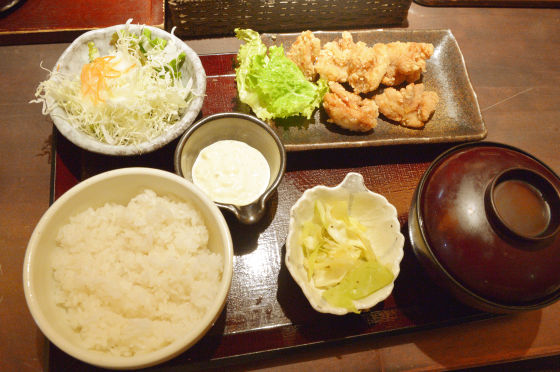 There were six deep-fried dishes on the plate.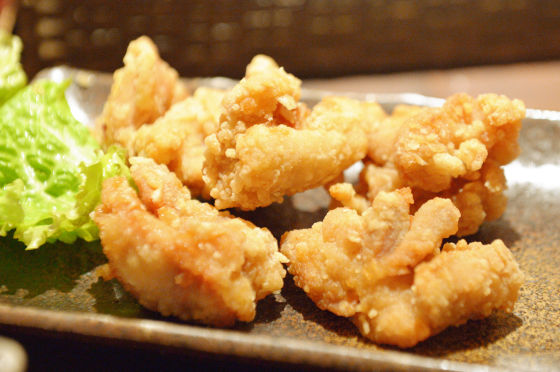 Besides the fried chicken, white rice and ...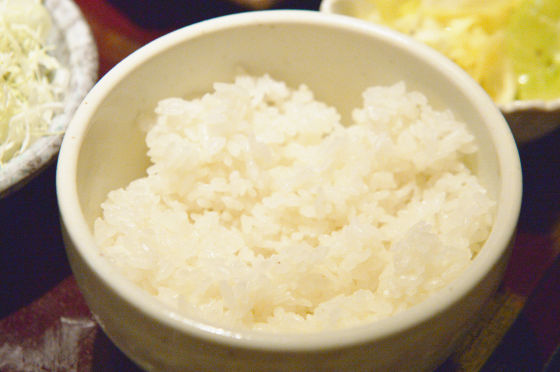 salad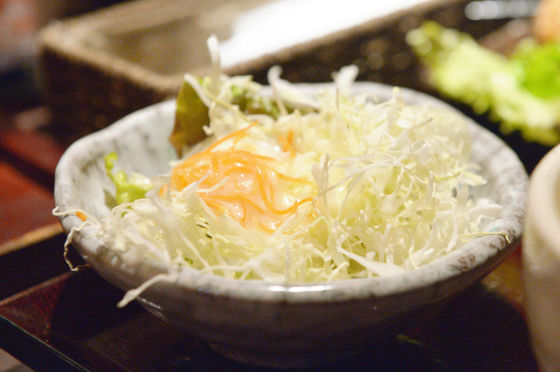 Namul style cabbage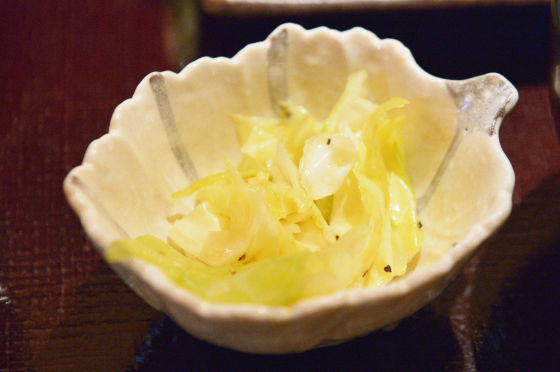 Miso soup comes along.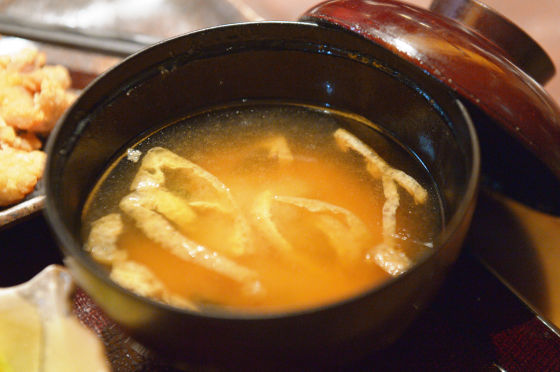 The fried chicken is not too big, not too small, just as big as it usually comes out in stores.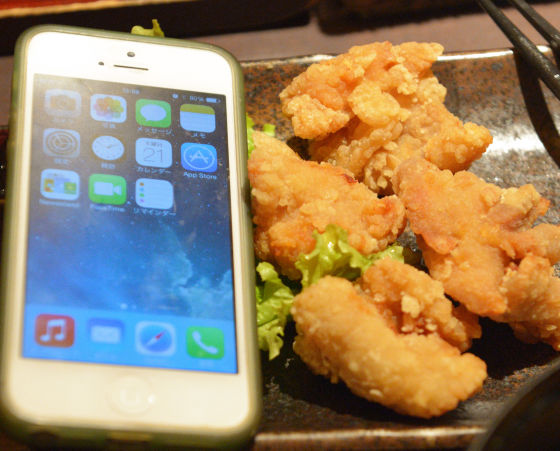 Drinks are to be chosen from ice coffee, hot coffee, iced tea (lemon / milk), hot tea - (lemon / milk), orange juice, grapefruit juice, ice oolong tea, ice jasmine tea, calpis, this time iced tea Order. In addition, drinks can not be replaced.



If you try to eat it immediately, deep-fried is a juicy meat, not modest enough to burn off and moderately hot. Since it is fried freshly, I feel the crispy clothes and juice overflowing with Juwatu.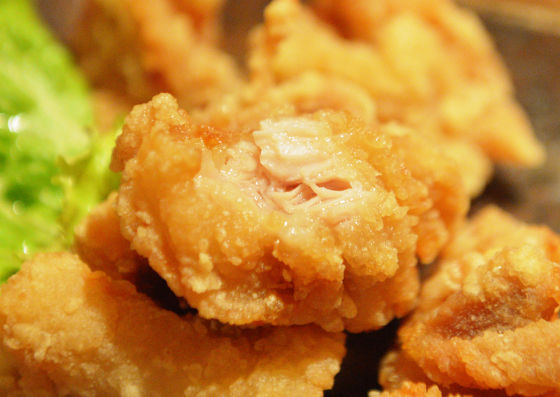 Source is three kinds of tartar, grated ponzu and leek salt, this time we choose tartar.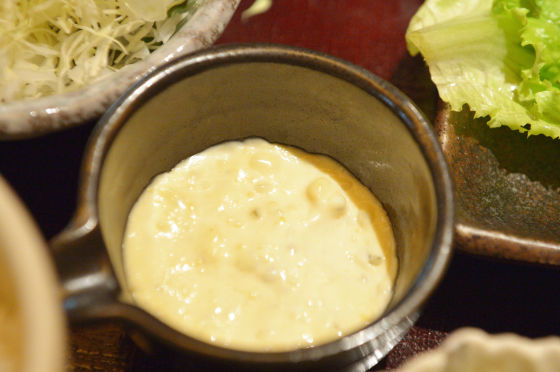 Matched tartar and fried chicken fried chicken match. In addition, additional fee of 20 yen will be charged for adding source.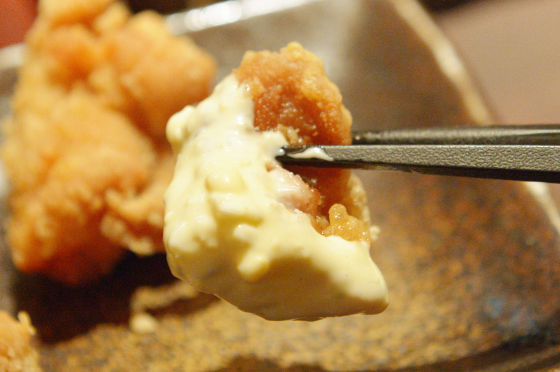 If you want to change again, you will get into another dish, so we will have a refill on top of the dish of dish which was set.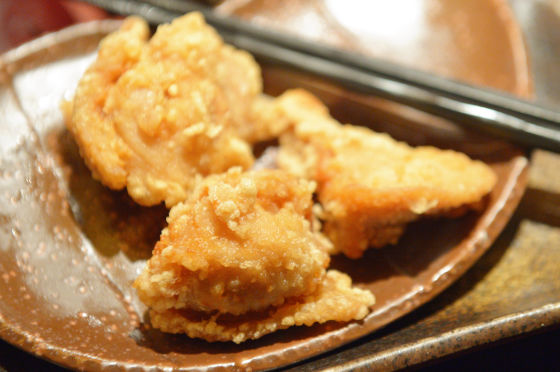 Even if you change, I will not change things.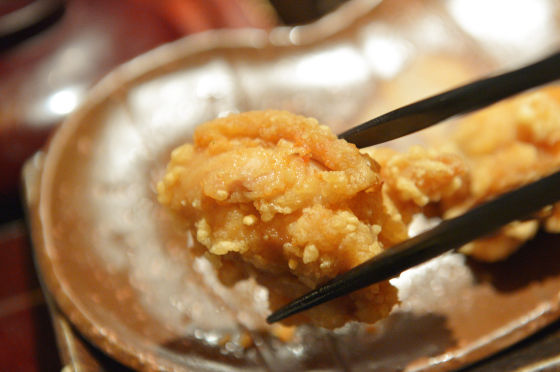 In the kitchen, fried chicken fried foods are being made more and more, but many customers ordered chicken fried chicken and egg fried chicken fried chicken fried chicken fried chicken fried chicken fried noodle You will always be served hot and juicy fried chicken at any time.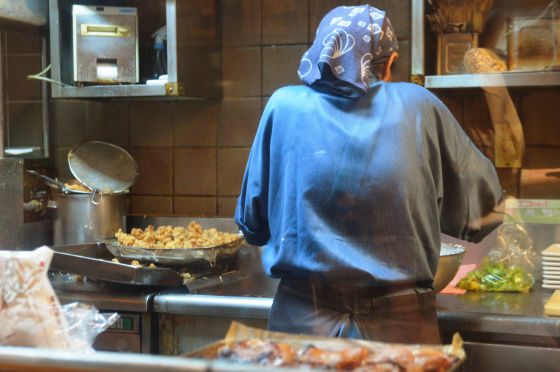 In addition, since deep-fried can be changed from even one, it is also possible to replace little by little while adjusting the condition of the stomach.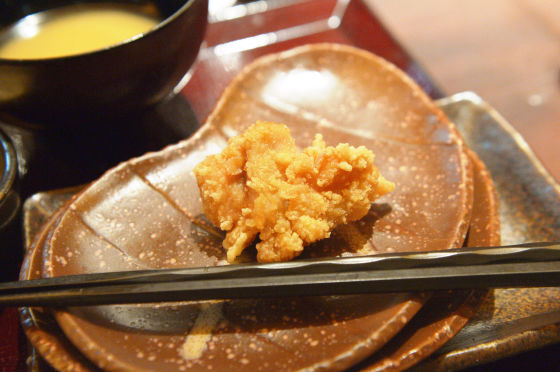 Because rice comes with it firmly, women and gourmet men etc are not enough to replace but they are full of stomach, but I want to eat fried chicken! At that time we had lunch. It is also possible to enjoy waiting until you are satisfied with hot-fried chicken, as there are few waiting times and where you can replace one.