Yamaha's two-seater passenger car "MOTIV" is an ambitious car jointly developed by former F1 designers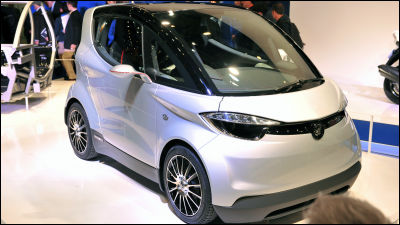 In the world of motorcycles is a part of Japan's BIG 4Yamaha MotorHowever, at the Tokyo Motor Show 2013, a four-wheel concept car "MOTIV"And announced the policy that it aims to enter the four-wheel market by releasing a commercial model until 2020. To develop the former F1 machine designerGordon MurrayIt is also made clear that Mr. Jeong is working jointly.

This is MOTIV's concept car. It is said to be "a new idea car pursuing driving pleasure" with a compact two-passenger car body.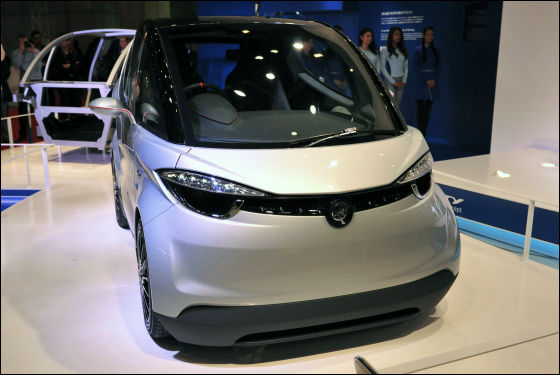 Although details are not clarified, the driver has a layout sitting in the center of the car body. Power engine and motor etc. are arranged in the front part of the body and drive the front wheels.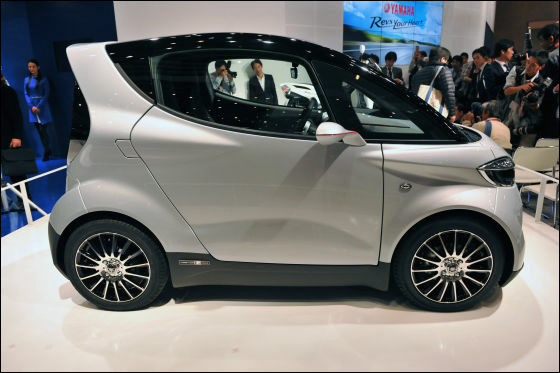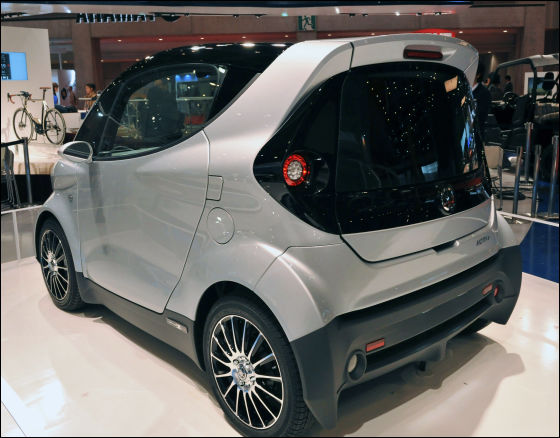 It is the former Formula 1 machine designer who shakes hands with Yanagi's Willow PresidentGordon MurrayMr. In the F1 Grand Prix, we produced a number of good cars from the 1970s to the latter half of the 1980s, and in 1988 it was a designer who left a record of McLaren Honda in 16 races and 15 wins a year.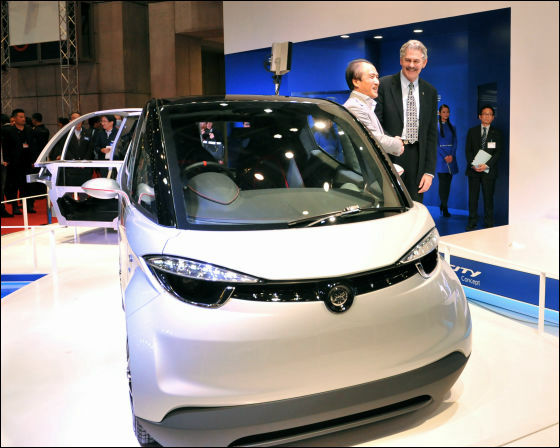 Interior is like this. Although only two people can get on board, it can be said that they have indoor spaces of common sense passenger cars.



Also equipped with a simple trunk behind the seat.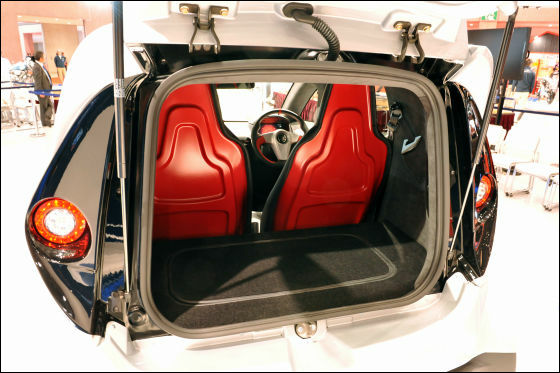 Surprisingly the feet seem to be wide.



The body frame adopts a skeleton frame that welds iron pipe and square material to make up. The front part of the body that incorporates the power unit has flexibility to support multiple power sources such as engines and motors.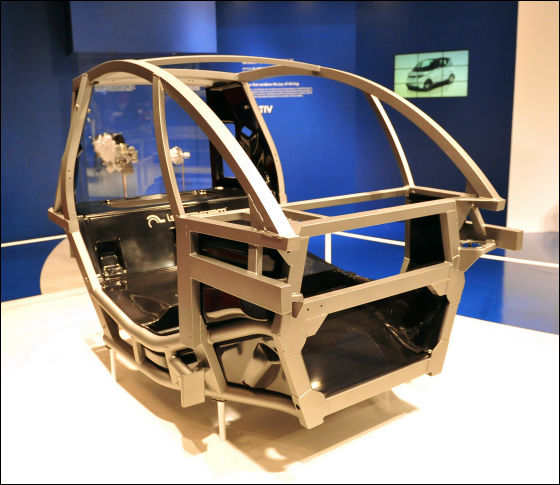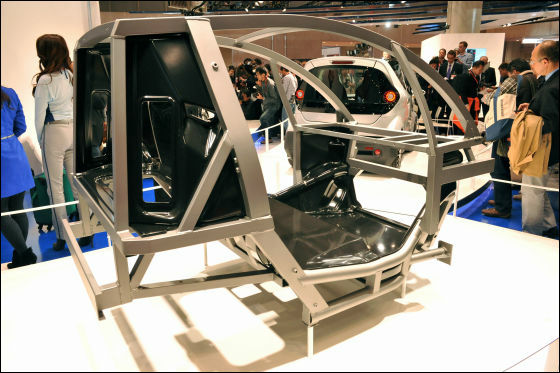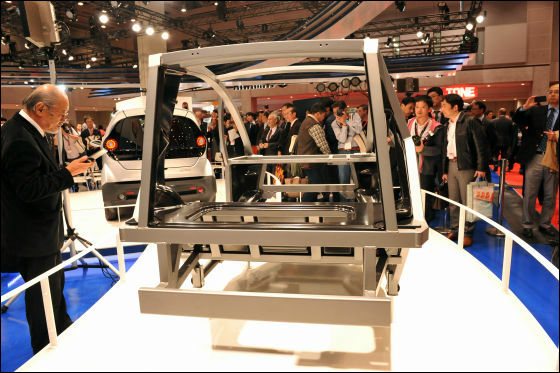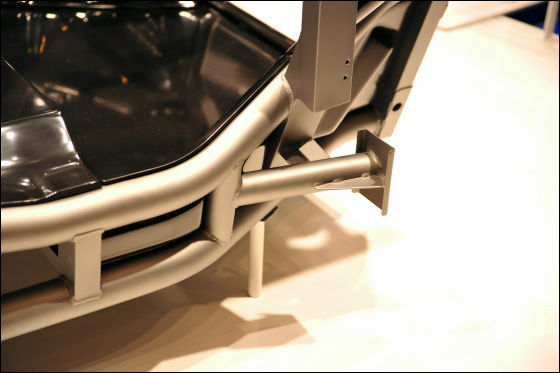 The creation of a car body with such a pipe frame is where the bike manufacturer like Yamaha is good at. On that point and oneselfGordon Murray Design CompanyMr. Murray 's idea led by Mr. Murray seems to have resulted in this joint development. The development will continue in the future.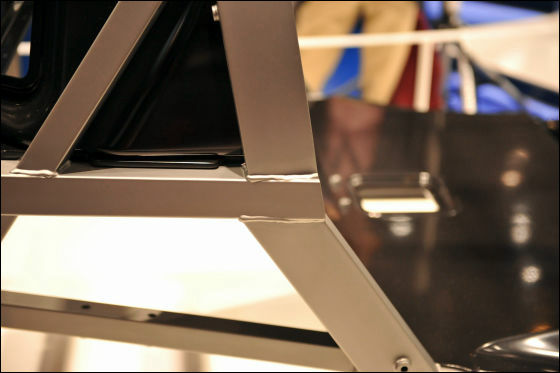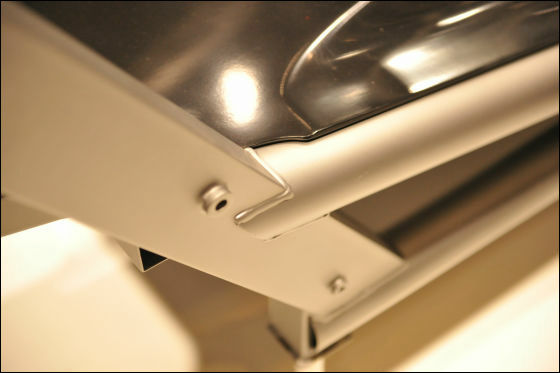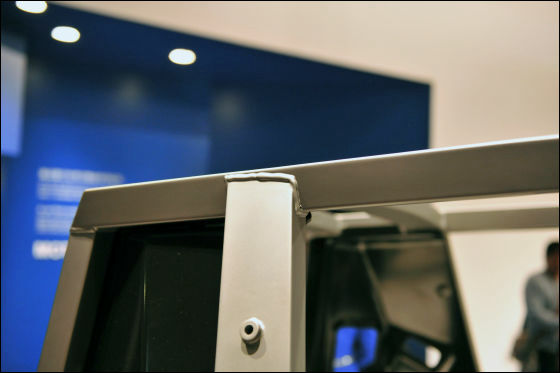 Models of engines and motors that will become power units are also on exhibition. It seems that a 3 cylinder engine with displacement of 1000 cc is not a diversion from a motorcycle but a dedicated development product.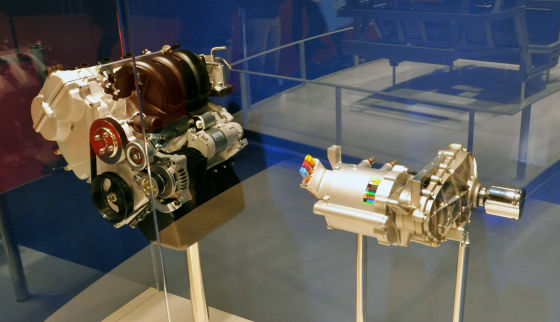 In old days it was born from Toyota's "2000 GT" and F1 challengeOX99-11Although it is Yamaha who continued to engage in the four wheel world with such as etc, will it finally be entered in earnest? This MOTIV is a global strategy car, and I would like to sell it to the whole world including Europe, where popularity of compact cars is high.