Photo review of "Honda · NSX concept" to be marketed in 2015 at Tokyo Motor Show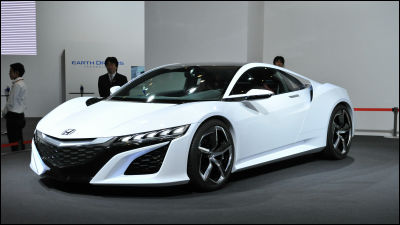 Since the end of the production of the first NSX in December 2007, successor has been awaitedNext NSXThe concept model ofTokyo Motor Show 2013As I first appeared in Japan, I watched it.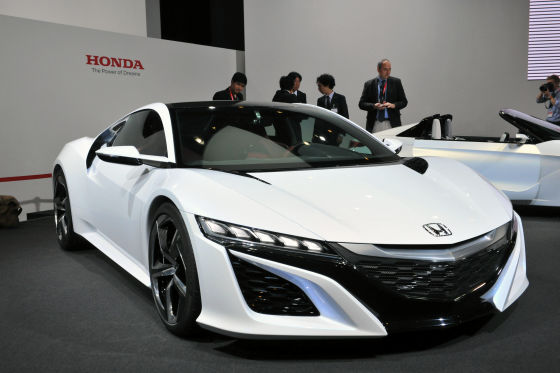 It is almost unchanged from the model that was demonstrated in the United States the other day, and it has become an exhibit in the form close to the market.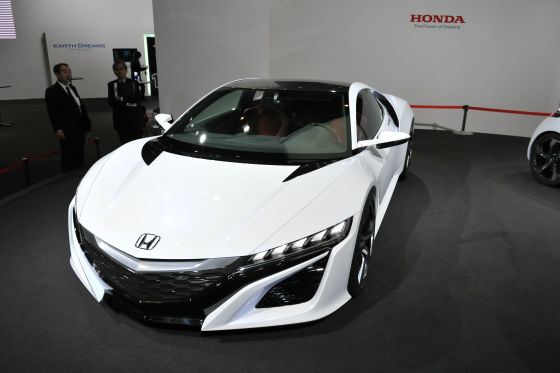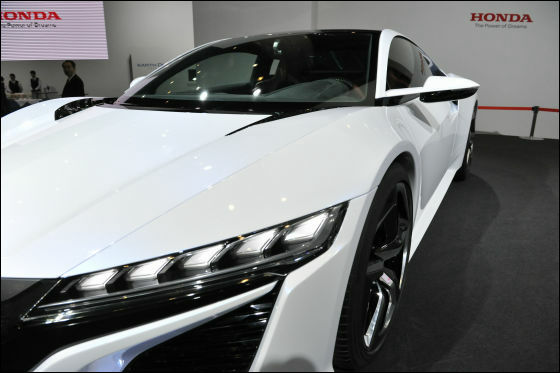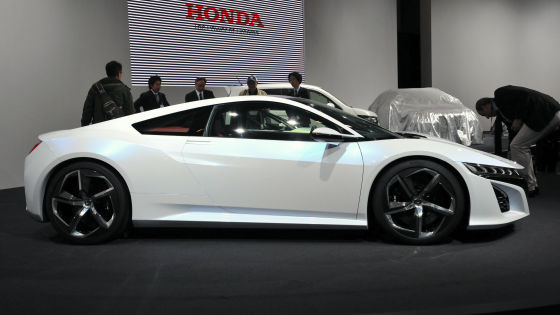 A quarter panel of a line that flows from the roof to the rear. Between the panel and the glass there is a clearance through which air passes and it is also used for cooling system.IntercoolerAlso talk of installing ... ...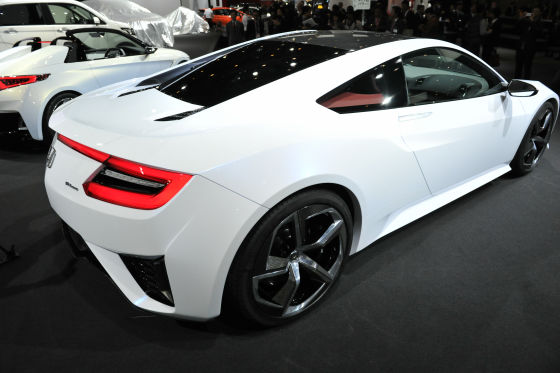 The rear is equipped with a V6 engine + motor power unit, which is a hybrid drive system. In addition, it is a hybrid four-wheel drive system with a driving motor also mounted on the front wheels.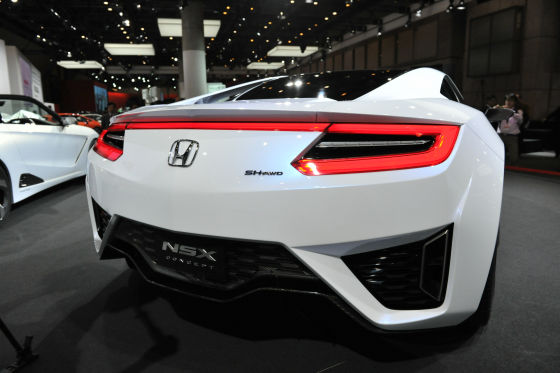 The center console has "P" "R" "D" switch, there is no similar shift lever. Manual operation is performed by operating the paddle equipped on the back of the steering wheel.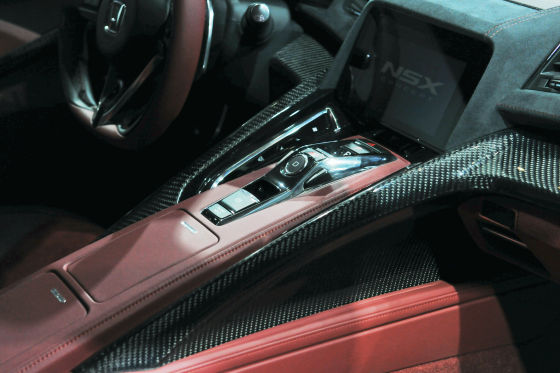 The place where I opened the door is like this. It is an interior full of luxury and sporty feeling with plenty of leather.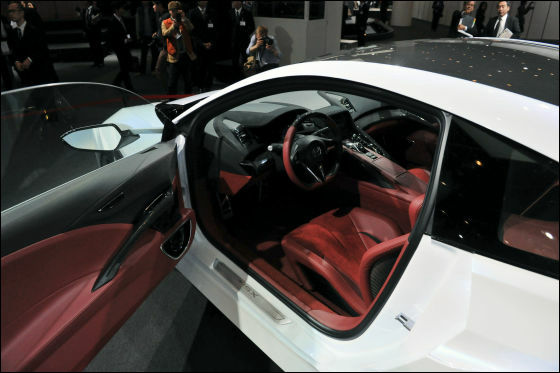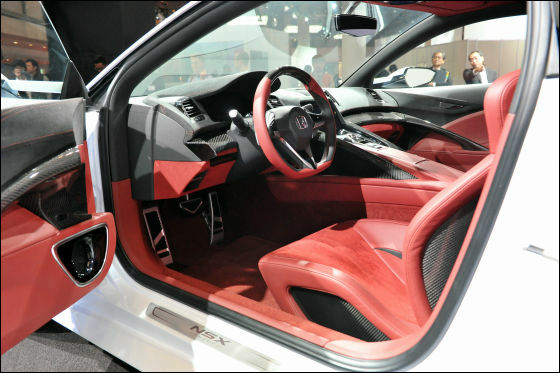 Because it carries a semi AT, it is a clutchless 2 pedal configuration.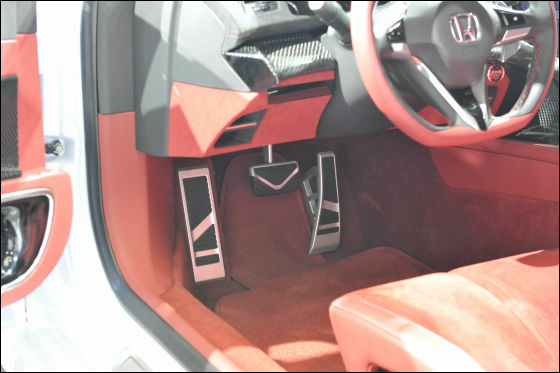 Liquid crystal such as tablet PC is embedded in the instrument panel.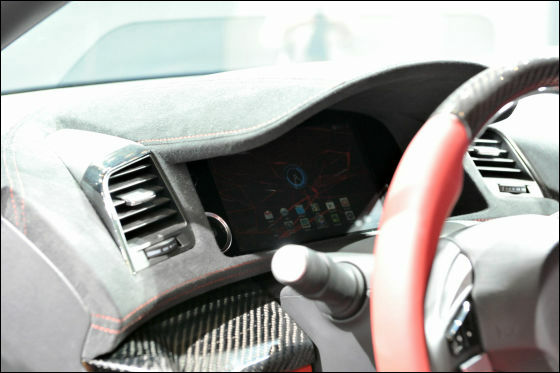 The concept car is equipped with carbon brake discs.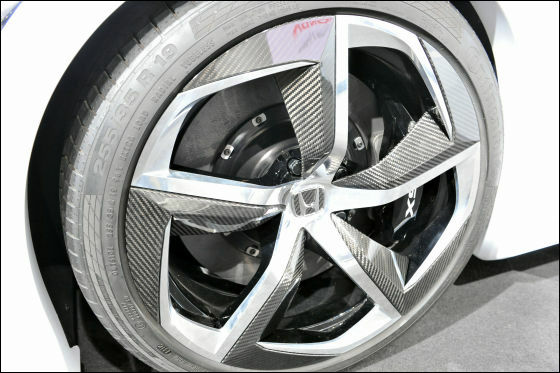 Three-dimensional modeling from the center tunnel of quite tall spirit like a super sports to the dashboard.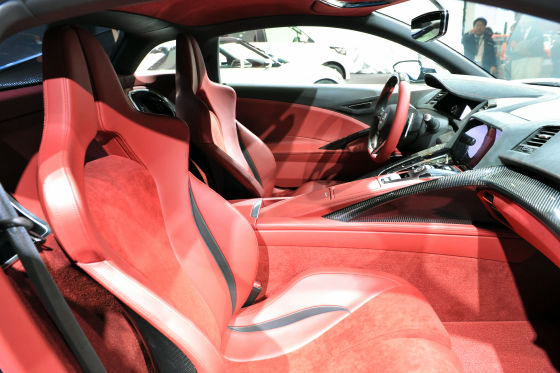 When opening the door the "NSX" scuff plate is installed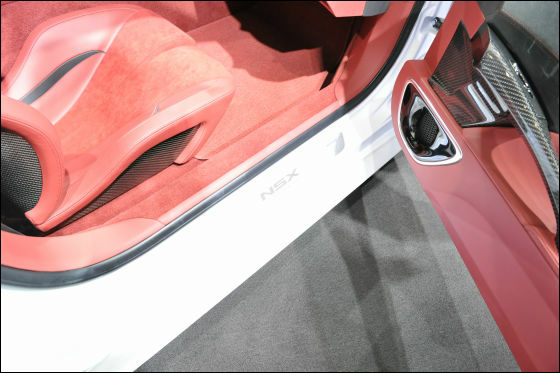 Door handle made of carbon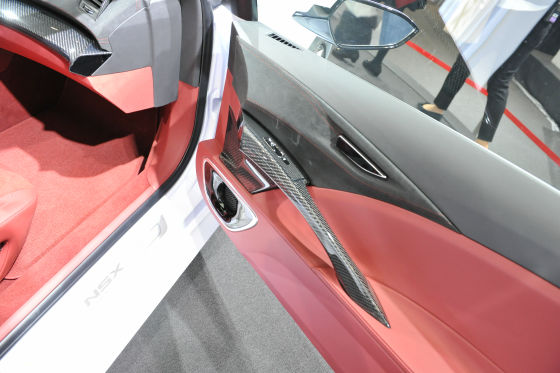 A speaker is embedded in the back of the seat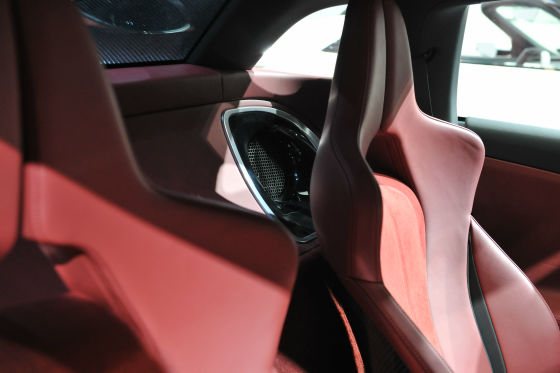 The next NSX will appear in 2015. As for styling, it was "Please think that it is almost like this."