Circle K Sunkus's premium soup is a highly satisfying taste with a slightly higher price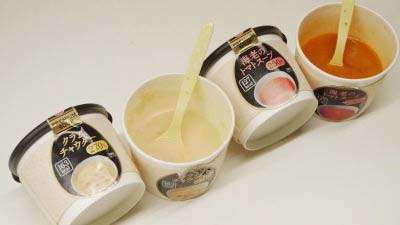 Cup soup sold at convenience stores was mostly of instant type that pours hot water, which was inferior in taste compared with specialty shops, but Circle K Sunkus condensed the original flavor of the material, not cup of instant We will sell two soups from November 19 (Tue). As the price was also somewhat higher than the price of 250 yen, I was concerned about the quality of the product named "premium", so I bought it and tried it.

Premium soup condensed original flavor of material
http://www.circleksunkus.jp/wakuwaku/soup/index.html

The design of the cup soup looks like this. Compared with Nissin's vertical cup noodle container, it is short vertically, slightly laterally long.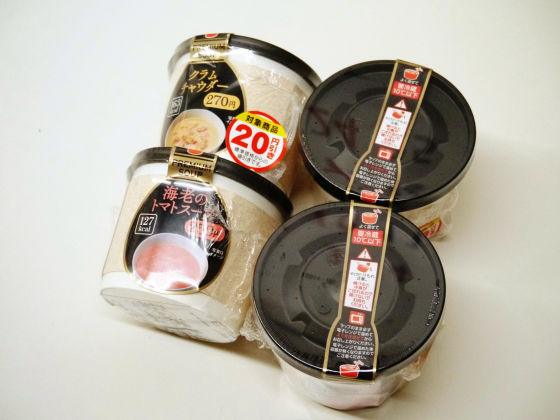 It is about this size compared with iPhone 5.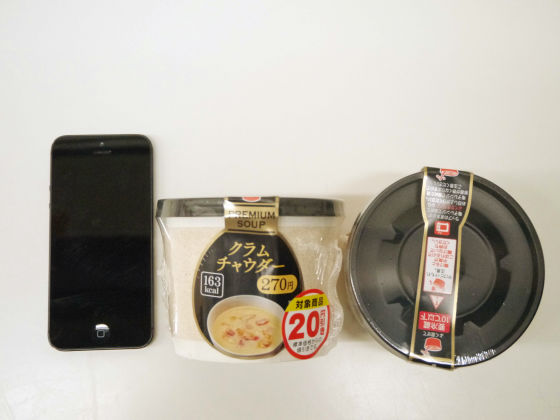 The price of clam chowder is 270 yen including tax and calorie is 163 kcal.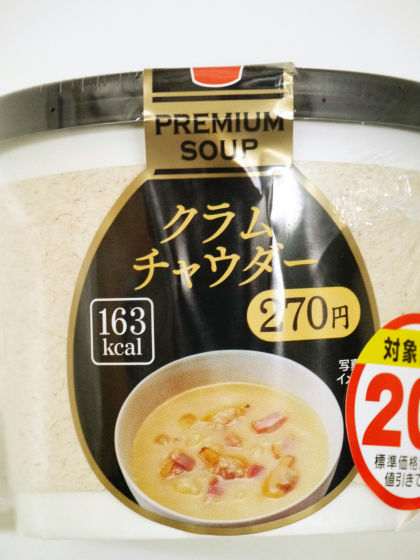 Soup 6 items 20 yen discount saleYou can purchase it by 20 yen discount on Saturday, November 23rd.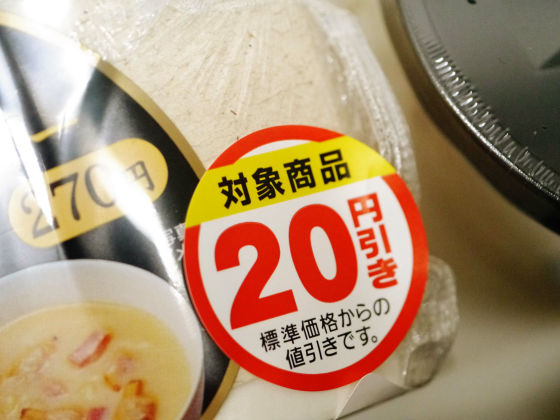 Looking from above it is like this. It is refrigerated as it is raw.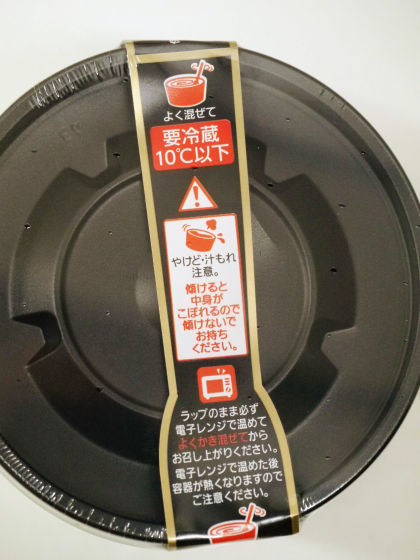 When heating with a microwave oven, it is a point to warm while wrapping.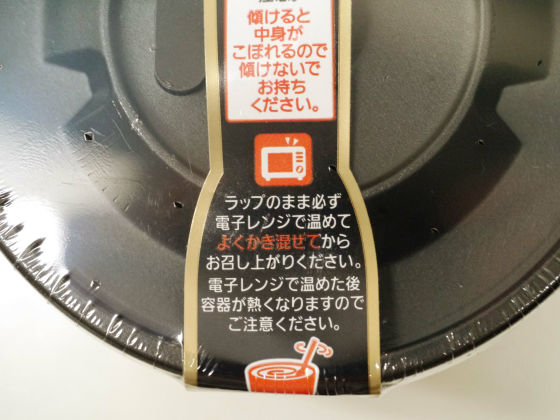 For raw materials, you can check raw materials like clam chowder such as white sauce, potatoes, clams, onion, milk.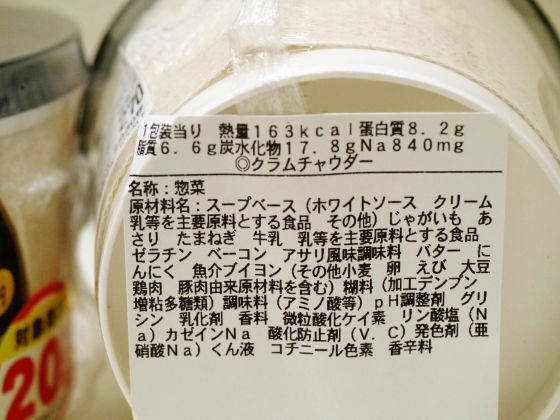 Prawn tomato soup is 250 yen including tax, calories are 127 kcal and slightly lower than clam chowder. Until November 23 (Saturday), you can also buy it by 20 yen discount.



Raw materials include tomatoesAmericaine sauce· Dice Tomato · Onion · Milk ·Bechamel base· You can check butter.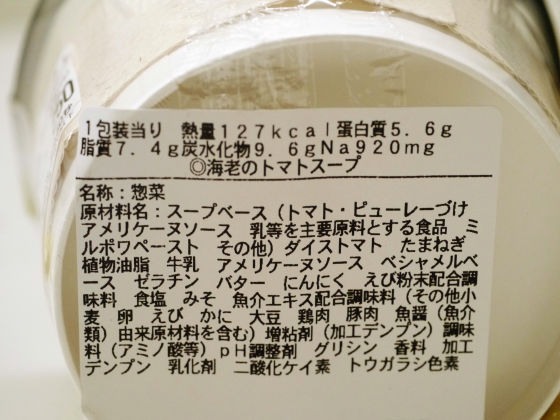 Both heating times are 1900 W at 40 seconds · 500 W at 2 minutes and 30 seconds as a guide.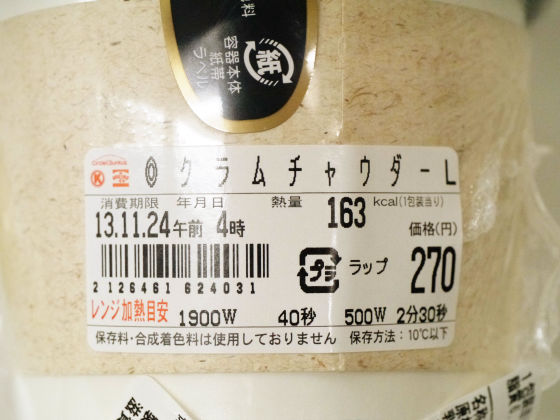 Heat in the range without removing the lap.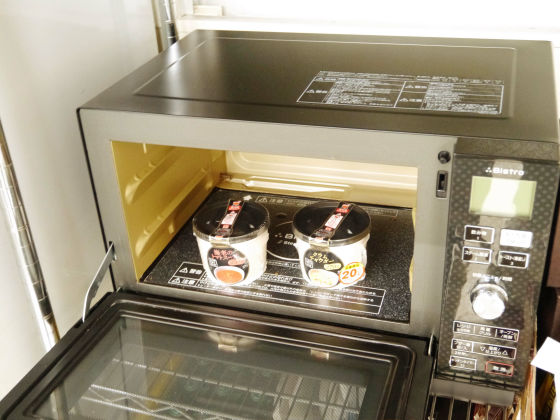 Opened by heating and mixed, it feels like this. By warming, a good fragrance of soup is drifting.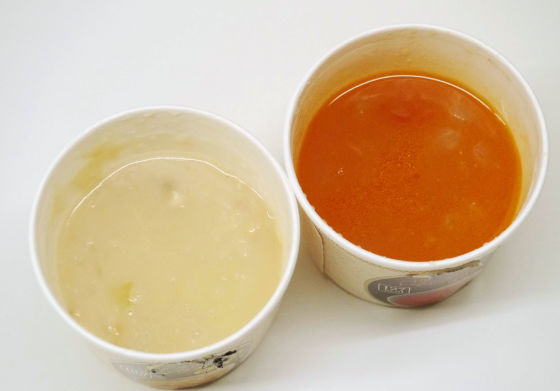 Clam chowder looks like ordinary cream soup.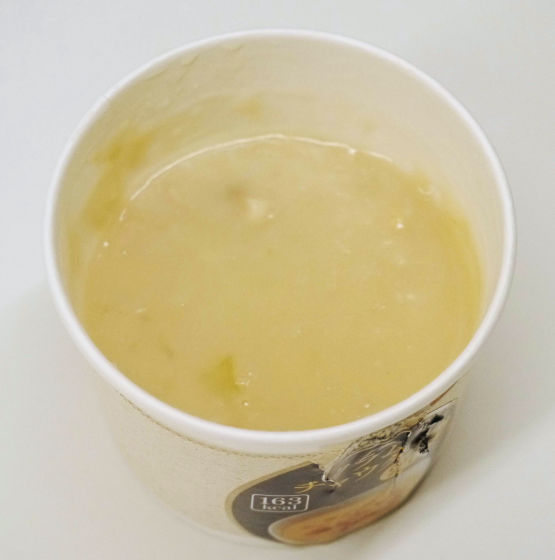 You can see that the ingredients are contained when you see the surface well.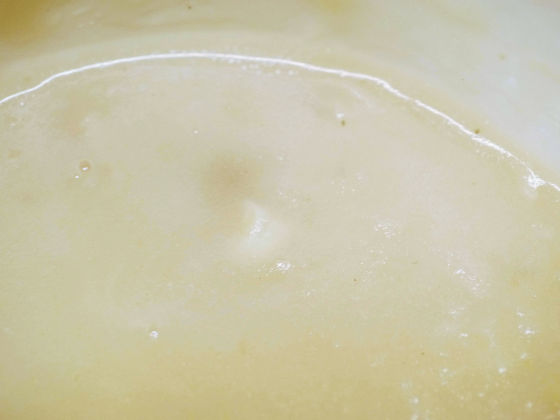 When scooping with a spoon, there are plenty of clam and more than ten of them. The clams are tightly packed with umami, and it is very different from the miso soup of cup and soup ingredients. I also feel the umami of vegetables and the sweetness of potato as well as the umami taste from the soup. The cream's smooth texture is also good.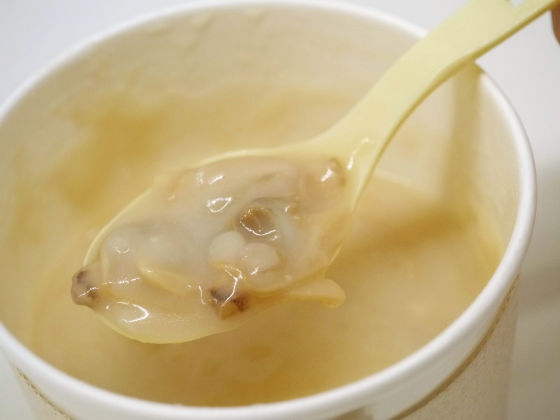 Apart from clams, there are not much ingredients in it, but bacon is also included, which adds to the soup the taste of an animal series. The price of 270 yen including tax was felt slightly high before buying, but it was the same level of taste as family taste, so it was a satisfactory taste and quantity.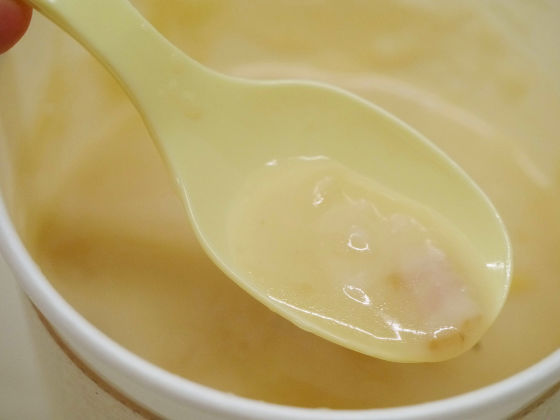 The shrimp's tomato soup is a bright red soup with an onion floating.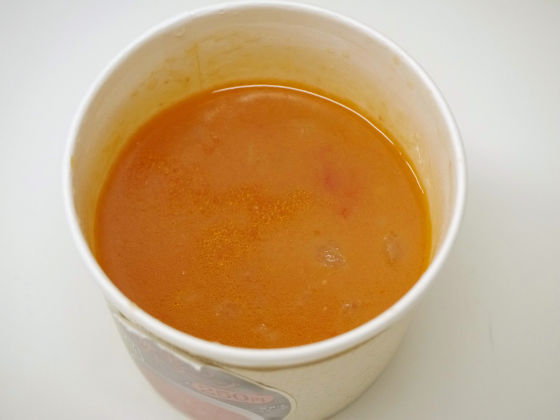 Butter oil is also floating on the soup, you can also check the dice tomato.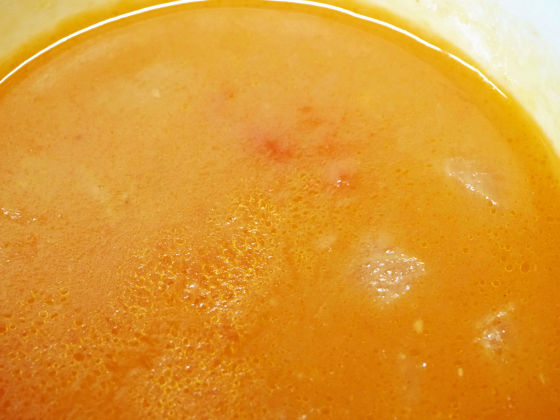 The color of the soup is red, so it seems that the taste of tomato seems to be intense, but when you drink it, the taste of the shrimp is stronger than tomato. The americane that makes fried shrimp shell works. The soup is based on Amekenee sauce and the sourness of tomatoes complements the taste of shrimp.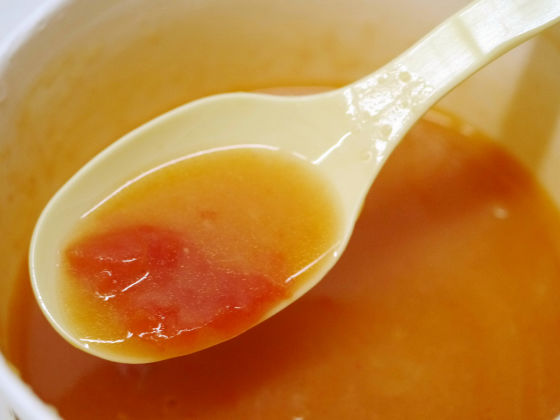 Shrimp is not included as a ingredient, but making it possible to enjoy the rich taste of shrimp. It also contains onions and adds the sweetness and umami of the vegetables to the soup. This soup is also somewhat expensive as 250 yen including tax, but it was satisfactory enough considering the taste.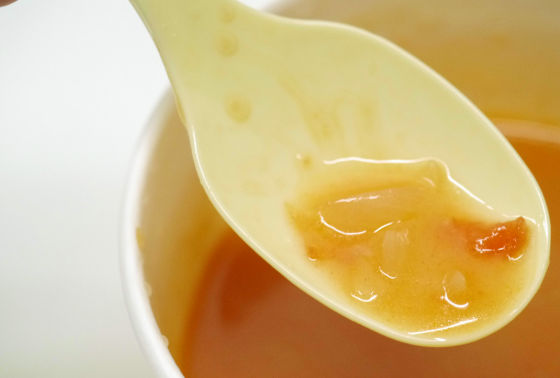 Both are sales for a limited time. It will be good to drink the soup with rice in order to get warm as the cold days are getting higher and higher.