Pasta sauce easy to cook cheese and cook "Antico PASTA SAUCE ALFREDO" Tasting review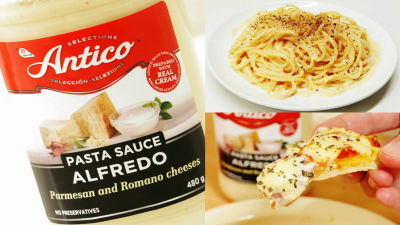 There are various kinds of pasta sauce, such as tomato base, cream base, oil base, but Alfred sauce is pasta sauce based on cheese and cream. "Antico PASTA SAUCE ALFREDOI found a bottled Alfred sauce so I bought it and tried it to see if I can eat delicious pasta easily.

Amazon.co.jp: Antico Antico pasta sauce Alfred Parmesan & Romano cheese 480 grams × 3 bottles: food & amp; drinks
http://www.amazon.co.jp/dp/B00E58S93S

Antico PASTA SAUCE ALFREDO is a set of three bottled pasta sauce.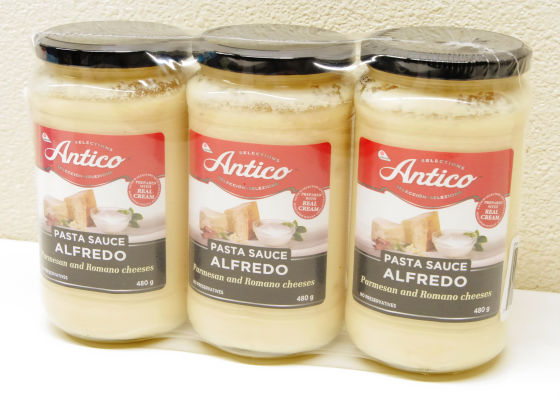 Used in materialsParmesan cheeseWhenRomano cheeseIt is packaged, the content amount is 480 g.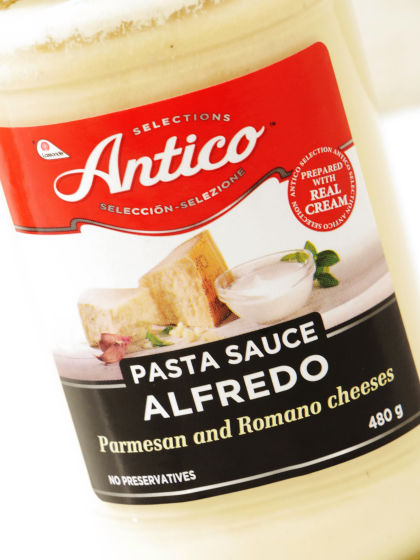 Raw materials include butter, cream, garlic, black pepper and others in addition to cheese, and thickenersPhospholipaseAlthough it is included, preservatives are not attached, so refrigerated storage is necessary after opening.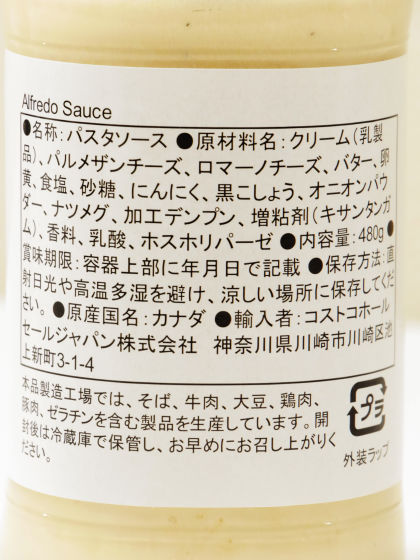 Opened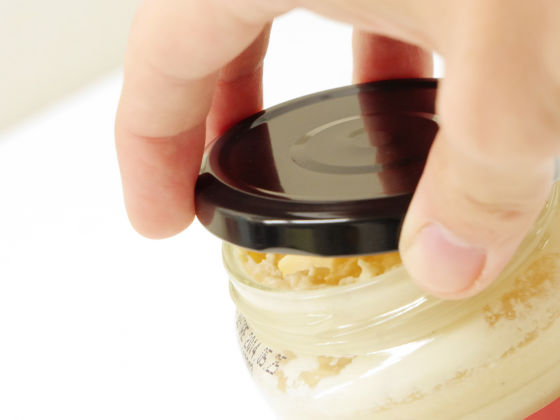 I feel a smell like milk in addition to cheese. It seems that there are not many grains of black pepper.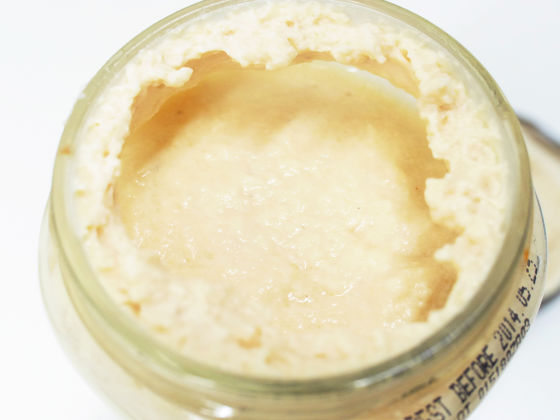 If you eat a single mouth as it is, you will feel the taste of thick cheese.Alfred sauce using four kinds of cheeseAlthough the flavor of the cheese was intense, it was an impression that the taste needs to be adjusted rather than eating as it is, but the Antico PASTA SAUCE ALFREDO has a taste solid so it seems to be good even if it is used without cooking It is getting.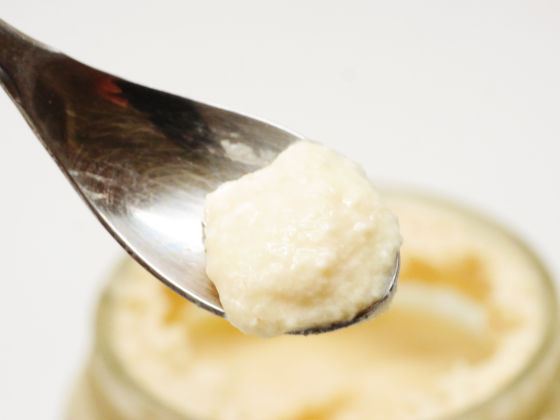 So, I decided to try making cheese pasta just adding sauce without adding anything.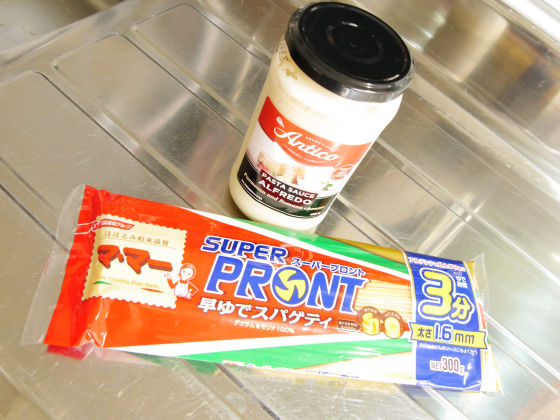 First of all boil water to boil spaghetti.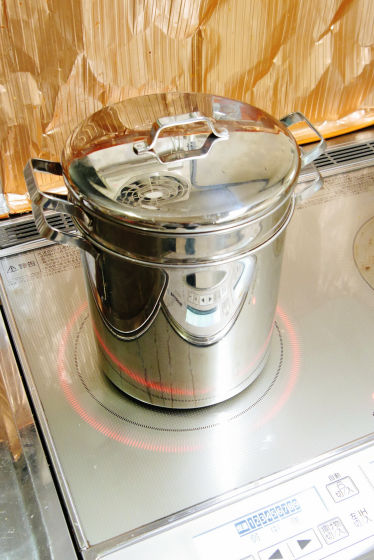 When boiling, introduce spaghetti.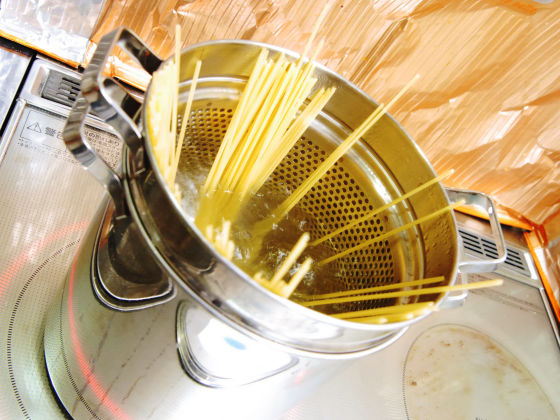 As spaghetti boils up in 3 minutes, at this timing warm the source in the microwave.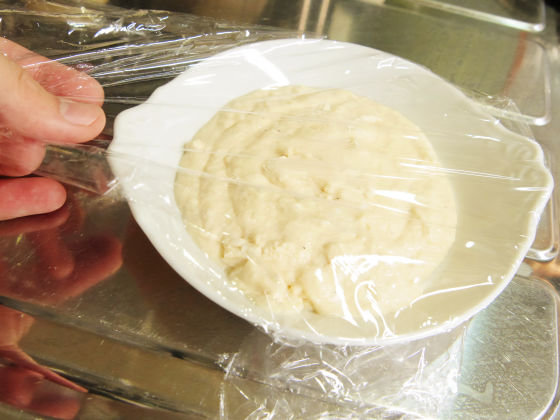 Heat it for about 50 seconds with 600 w microwave oven with fluffy lap.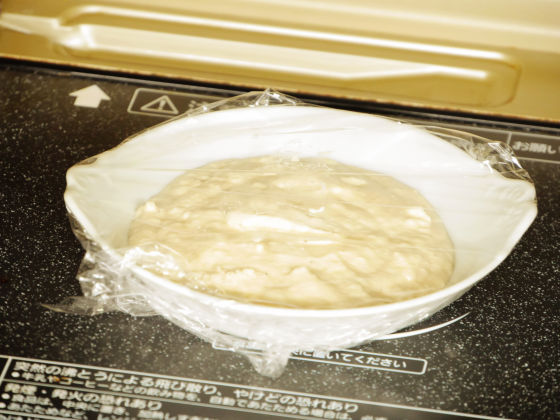 If spaghetti boils up, cut the hot water ......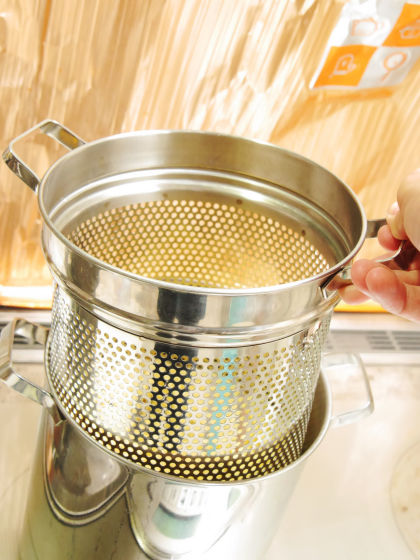 From the top of the spaghetti placed on the dish, apply the warmed Alfred sauce.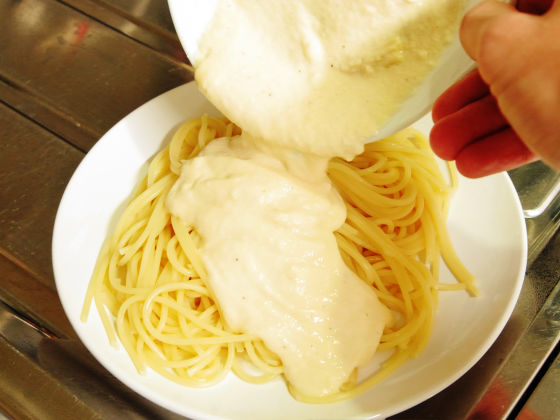 Mix them together so as to be tangled ... ...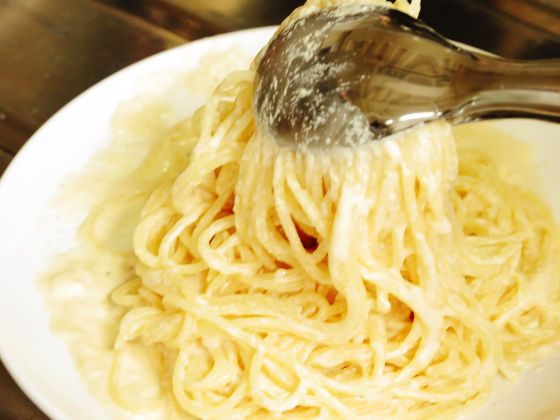 Shake the black pepper to finish and finish.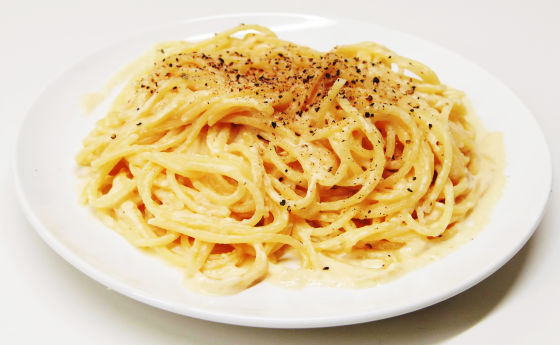 When eating, although the taste of cheese and cream is felt intensely, it is not heavy so you can eat it. Many of the retort's pasta sauce is not very good, but if you put Antico PASTA SAUCE ALFREDO in one bottle, you can easily eat high-quality cheese pasta at any time.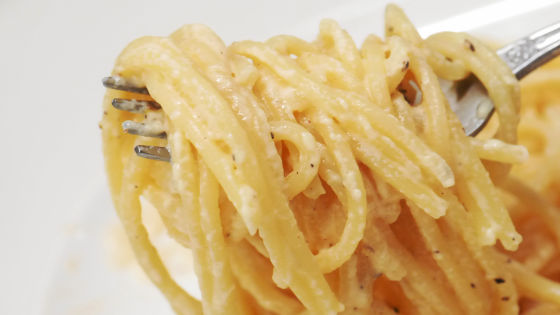 Be a manufacturer in CanadaSupermarket selling products of AnticoAccording to the page of Antico PASTA SAUCE ALFREDO plus bacon and mushrooms and onions and warming it can eat delicious pasta.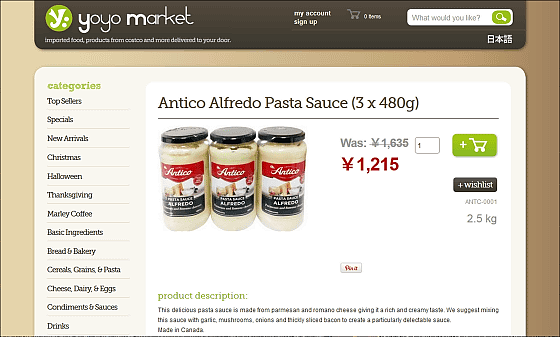 Furthermore, it was examined whether it was easy to do something besides pasta, and found that alfred sauce pizza was also major. So I decided to upgrade the frozen pizza I sell for 100 yen.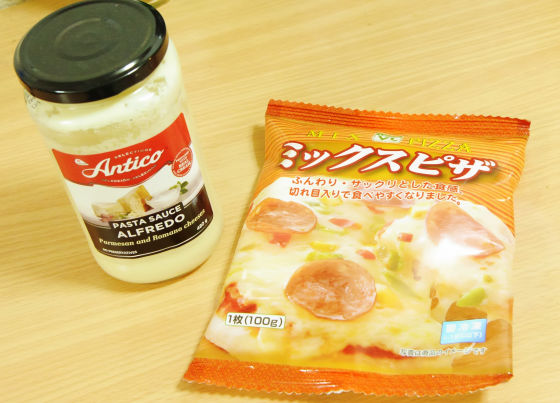 I will paint the sauce on the pizza as much as you want. Even though it is OK over the entire surface, this time I will try half and half for both taste.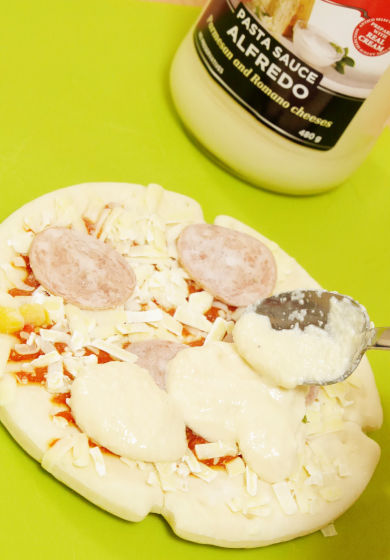 Preheat the oven at 250 degrees.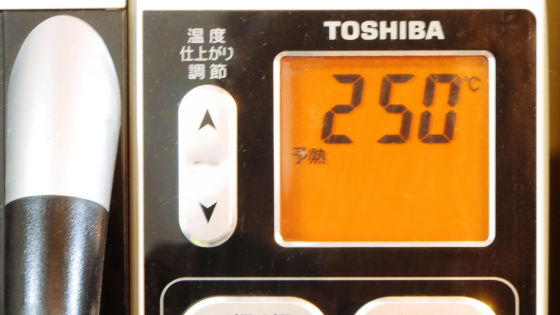 Next, lay an aluminum foil on an oven dish ......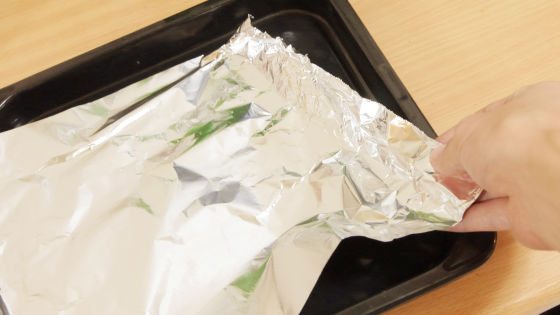 In a heated oven.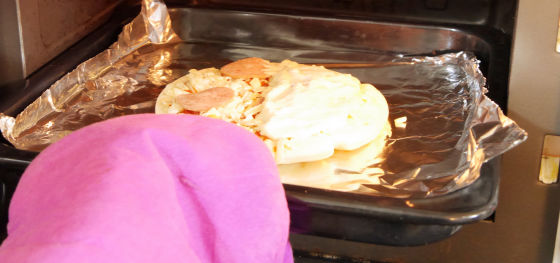 I will bake for about 5 minutes.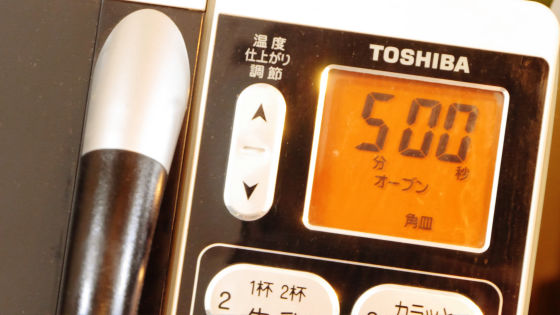 It was baked. There is not much grill on the Alfred source side on the right, but it is heated to become a toro.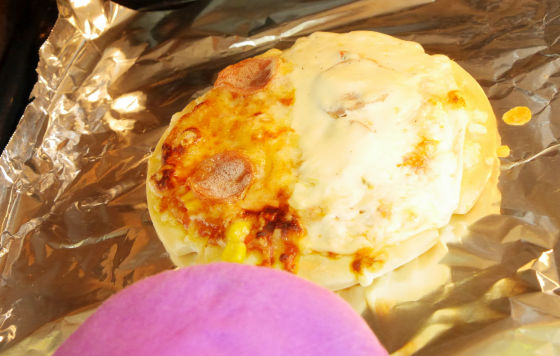 Cut it and serve it like this.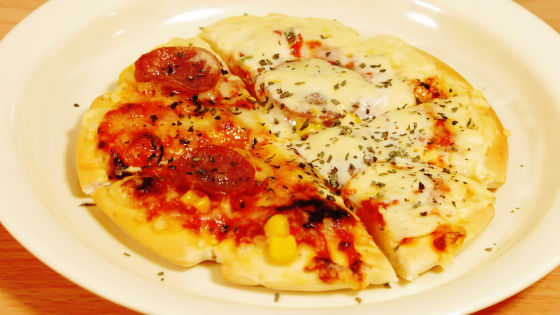 There is a tomato sauce under the Alfred sauce, but since it is a rich sauce, the taste never loses, and the tomato sauce has become a good undertune. Since frozen pizza also contains ingredients, it is convenient because it will be a considerable upgrade simply by painting Alfred sauce.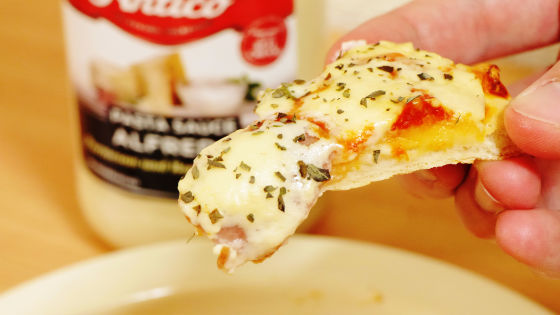 In addition, Antico PASTA SAUCE ALFREDO can be purchased at Costco. Also, Amazon currently sells three sets at 2320 yen (tax included).

Amazon.co.jp: Antico Antico pasta sauce Alfred Parmesan & Romano cheese 480 grams × 3 bottles: food & amp; drinks
http://www.amazon.co.jp/dp/B00E58S93S/