Movie you tried using Google's new smartphone "Nexus 5" with the new OS "Android 4.4 KitKat"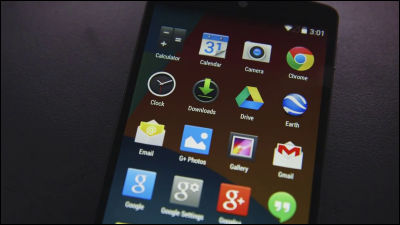 Google on November 1, 2013 "Nexus 5Suddenly launched the release of the new OS "Android 4.4 KitKat"Was officially announced. A movie that actually operates Android 4.4 KitKat with just released Nexus 5 is released on YouTube immediately.

Android 4.4 KitKat hands-on walkthrough - YouTube


Here is the smartphone Nexus 5 with Google's new OS "Android 4.4 KitKat". Android 4.4 KitKat has changed the home screen and the menu bar design from the previous version.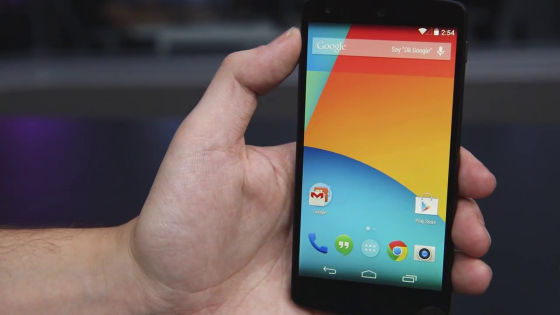 Tap the icon in the middle of the screen ......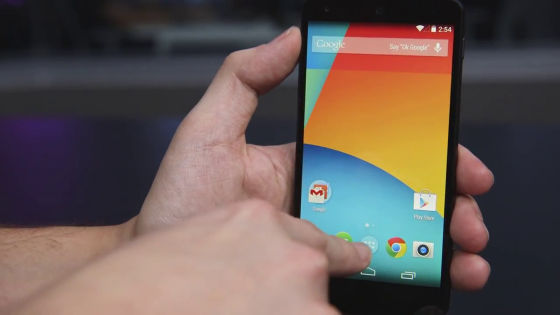 When you try to display all the installed applications, you can see that the animation has changed a bit like iOS 7 feeling.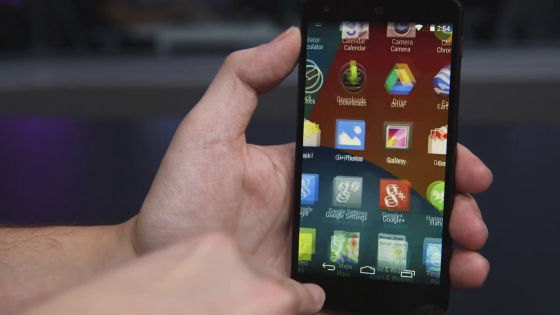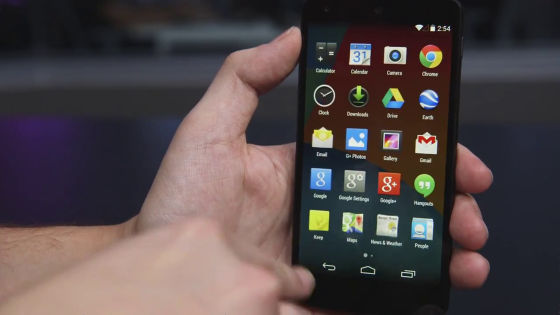 Then tap the call icon.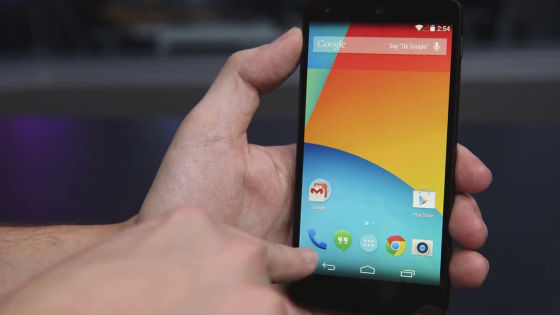 Below is a screen that displays frequently used phone numbers and accounts registered in the phone book, as usual.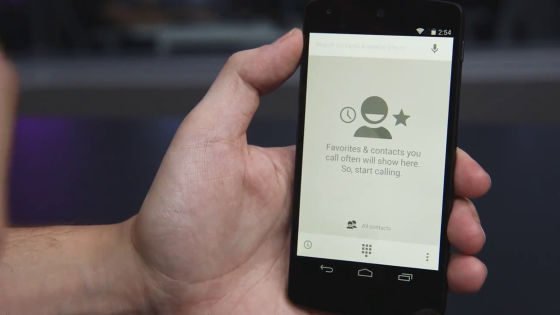 Also, if you search "pizza" in the search bar ... ...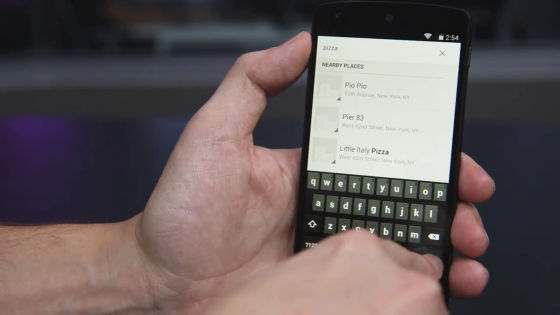 Pizza shops and Italian restaurants are displayed in order from the current location, and if you tap it you can call as it is.



With the Home button long pressed, "Intelligent Personal Assistant" Google Now "which supports voice search starts up. Google Now says it will just start by saying "Ok Google".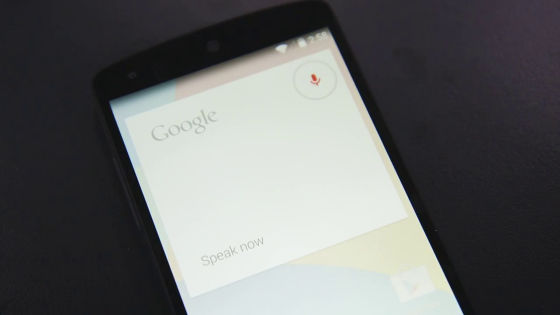 With Google Now you can search webs and apps at the same time.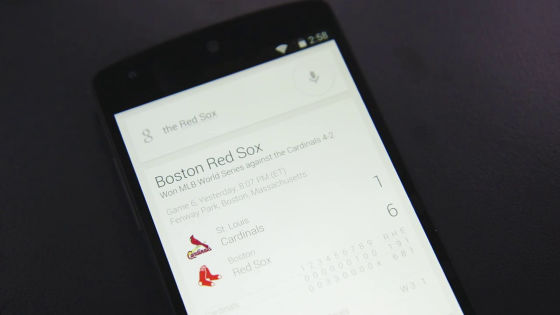 Also in Android 4.4 KitKat,SMSYaMMSWe have added Google Hangouts with one unified to the menu bar.



You can now share "sharing your location" and "sending GIF animations" as new features in Google Hangouts.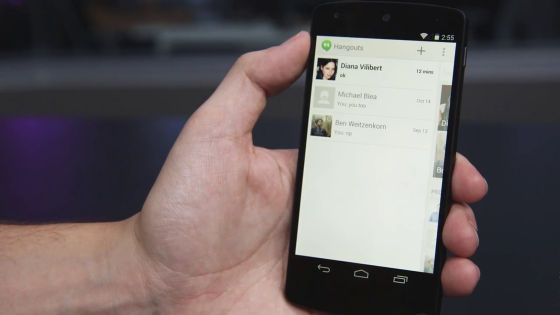 If you use an SMS application other than Google Hangouts, you can turn Hangouts off.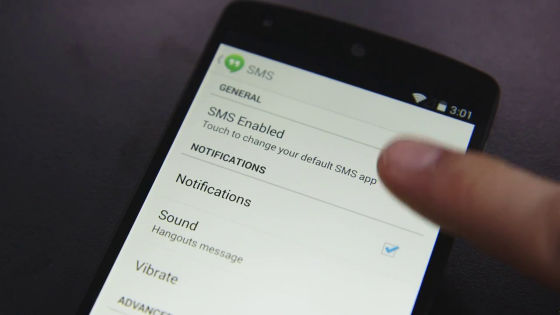 In addition, updates will be provided within the next few weeks to Nexus 4, Nexus 7, Galaxy S4 Google Play edition, HTC One Google Play edition other than Nexus 5, which is equipped with Android 4.4 KitKat as standard ... apparently ...