"Ghost in the Shell ARISE" border: 2 Ghost Whispers theater book trailer is released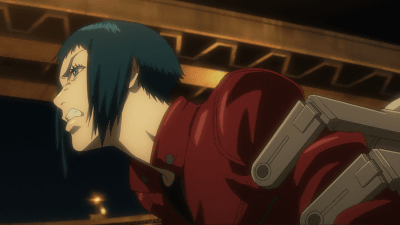 Theatrical book trailer of "Ghost in the Shell ARISE border: 2 Ghost Whispers" to be released to theaters from November 30 has been released.

Border: 1 Kusanagi element played independent from 501 institutions. In its independence there was assistance of Public Safety Section 9 · Aramaki Daisuke, but the element aims to establish his own troops refusing invitation of Arama. Meanwhile, there was an assault of an armed group trying to rob the Loga coma, the element meets the former ranger Batou and Boma, and the former Army Information Department Ishikawa. U.S. Army Information Department Agents Vibie who listened to their purpose is a synopsis of border: 2 that scouts and repulss Army police Paz, Marine Corps Ace Sniper site ......

Ghost in the Shell ARISE -GHOST IN THE SHELL-
http://www.kokaku-a.jp/

Ghost in the Shell ARISE border: 2 Ghost Whispers Theater Trailer - YouTube


There is a key visual of "border: 2 Ghost Whispers", Batou and Ishikawa in the back of the element.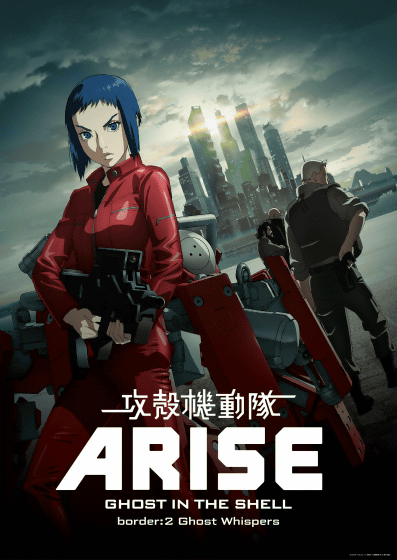 In GHOST IN THE SHELL and STAND ALONE COMPLEX, it is Kusanagi element with a well-known name of "Mesolyra", but even in this work that painted a young age, there are things that make us look like Miyukana.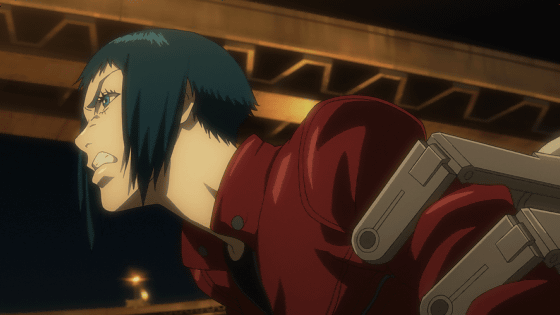 Logicoma & Element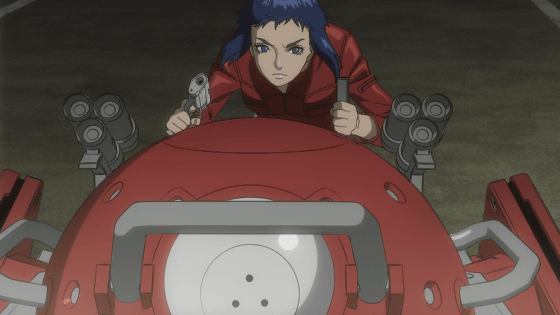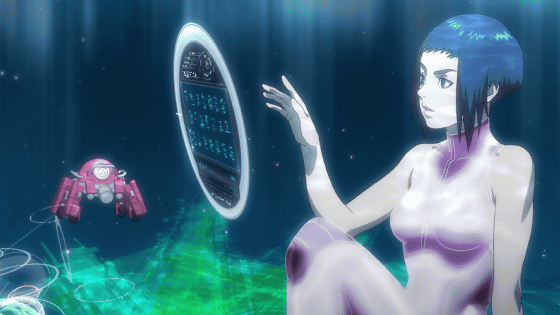 Bateau whose hairstyle is different from later years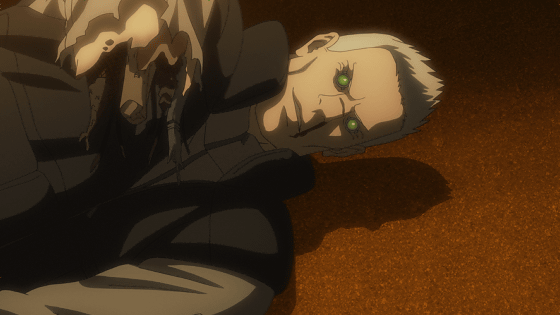 Agent belonging to the US military intelligence department special operation unit, Vivie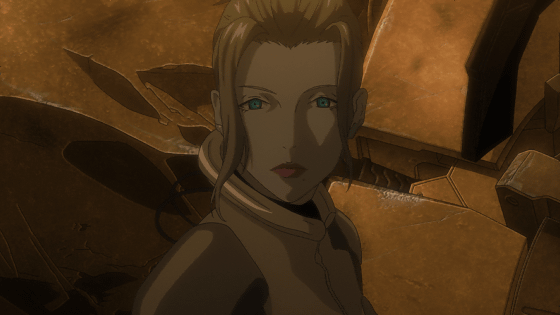 Logicoma to jump heavily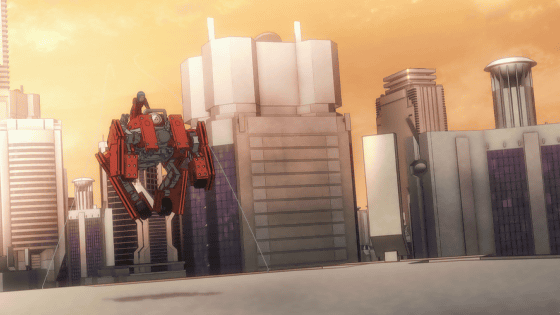 Colonel Soga put into a military court on charges of refugee massacre. Batou is a subordinate of Colonel Soga.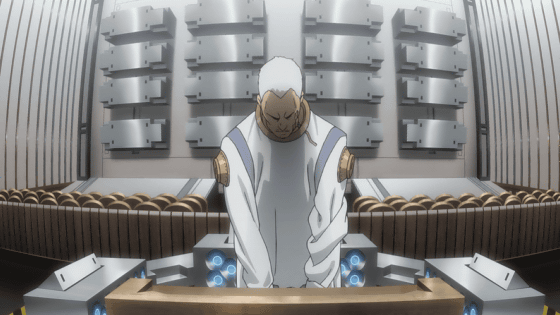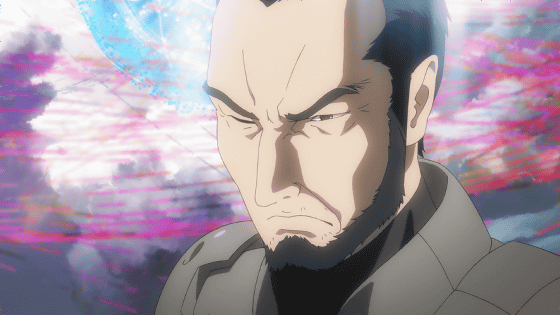 Ishikawa of former army information department and former special forces member Boma.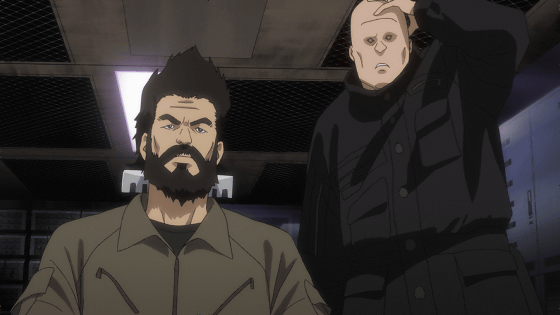 A site that is a former Marine Corps Ace Sniper. Hairstyle is quite characteristic.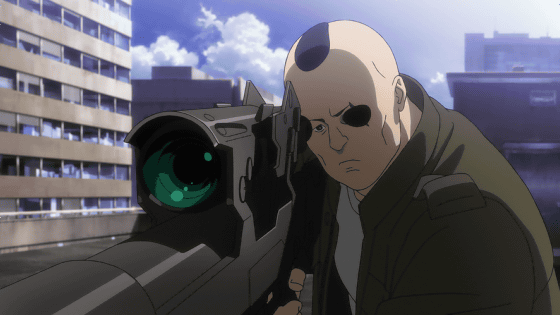 Army police investigators Puzz. With border: 1, the element and face are matched.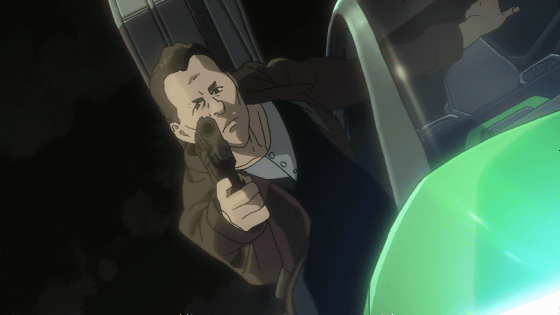 Aramaki Daisuke led by Public Safety Section 9. At the time of this work, members of Public Safety Division 9 that are still drawn in later years are not available.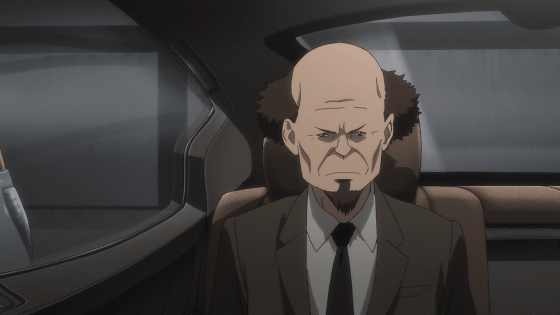 Besides this, the scene cut that was released was as follows.

It seems that the element and Batou are acting together, but what is it going to aim for ... ....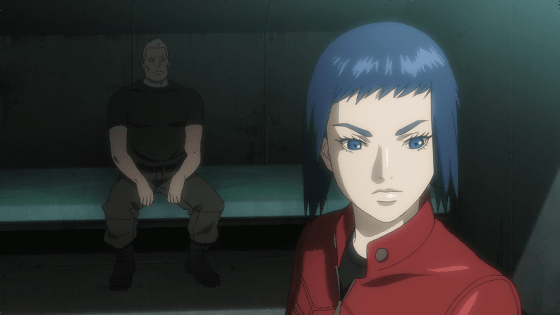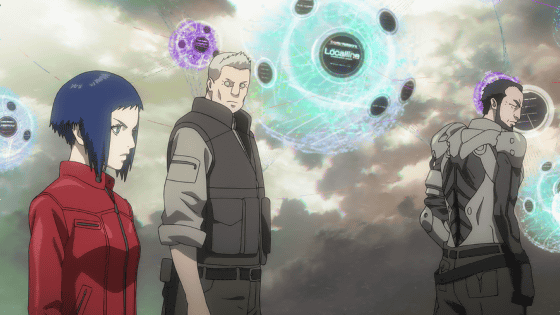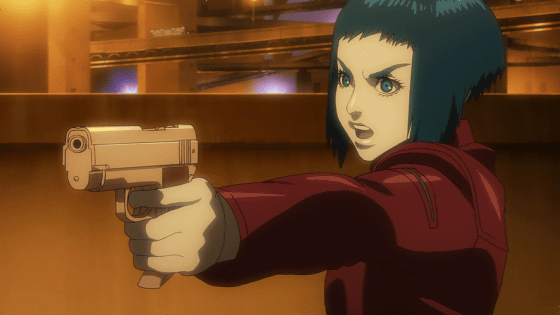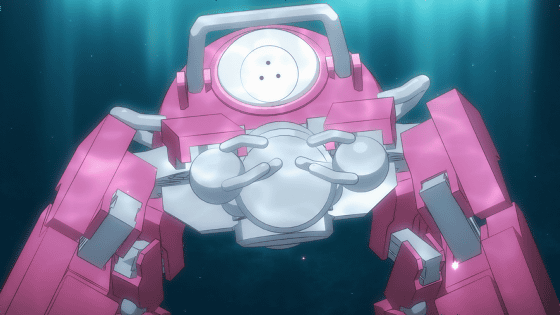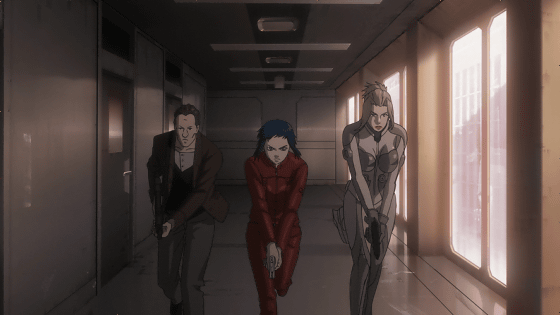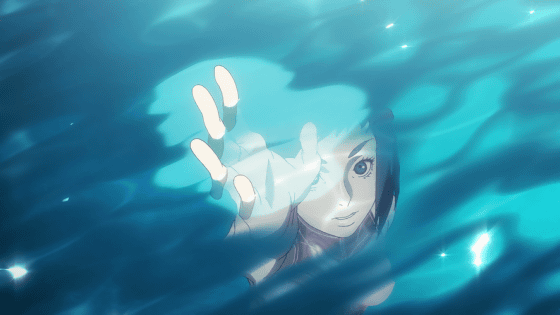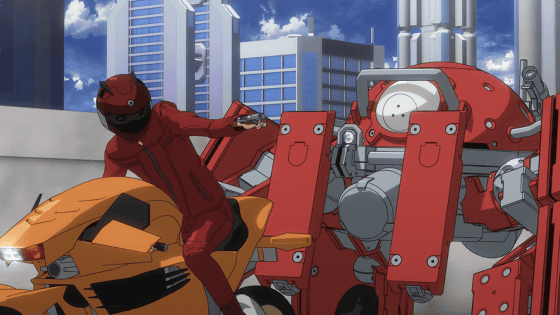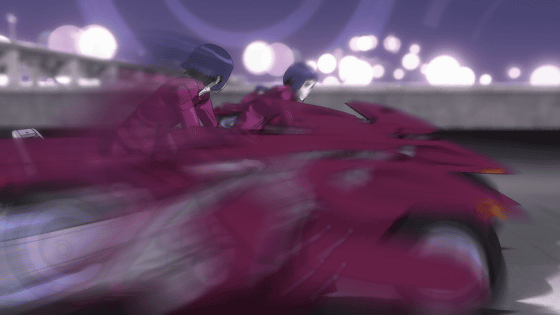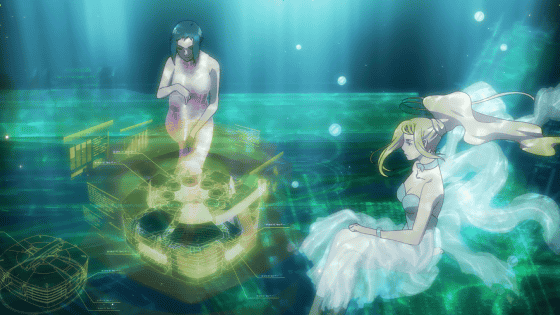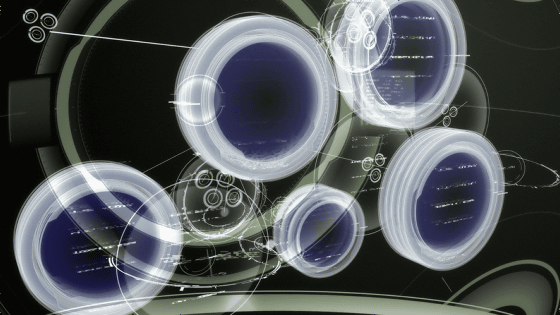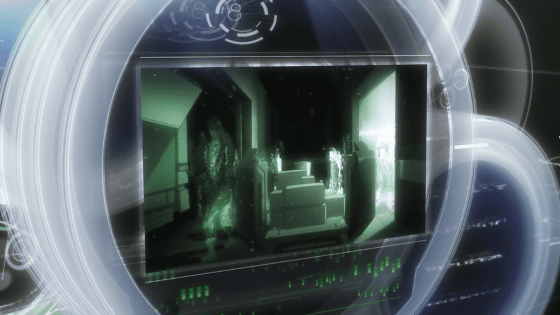 Cast team's comments after dubbing are like this.

Mr. Kusanagi element · Mr. Akira Sakamoto:
I am tired with the dubbing after the brain is fully rotated this time (haha). The element of "STAND ALONE COMPLEX" "Ishikawa! Although it was remarkably remarkable in the impression very much, since I was able to finally say in the second episode, I had him do it happily. I am looking forward to completion of episode 2.

Mr. Arisu Aramaki · Kazuhisa Juku:
Last time only I was drawn out, but this time I was with everyone, so I had a different feeling of tension. Aramaki may feel like watching a little bit of girls compared to the first episode. I was amazed by the splendor of the first episode, but the second episode is even more! It is! It is! I'm looking forward to it.

Mr. Kenichiro Matsuda as Batou:
In the second episode, the number of times Batou appeared increased, I was worried that NG would be done, but it was unexpectedly finished successfully. It was a setting of Vivie (of the guest character), and since the element of the original work is an episode which can be seen everywhere, I was able to participate while exciting as a fan of the series.

Logicoma role - Miyuki Sawashiro:
I felt that Logicoma finally worked at this time, I was active by the element. Acoustic director "I am not a child program" and I am being stabbed with nails, but I'm getting many ad libes boldly. I am also looking forward to how Logicoma will join the new member and become involved in the future.

Sitemap · Takuro Nakagori:
It took me a while to warm up just because it took a long time since the site role was decided. Although dubbing became nervous, I am relieved while I am satisfied with being able to finish safely. I hope this site will be a character to be loved so that I can help you.

Borma role - Mr. Kazuya Nakai:
This time I participated for the first time, I did not have much Bohma's turn yet, so it is the impression that I got to see interesting stories at a good seat of the dubbing booth. As well as those of the series, it is a work that is easy for even beginners like "melee shell" like me, so I hope you enjoy it.

Mr. Ishiwa Ishikawa · Tanaka Tin:
Ishikawa, who works silently and does his job, is completely different from me who is okay. Kayanagi is also cute as Maaya who plays it also hesitates to call me "Megurora" (laugh). I will do my best to make it a wonderful work even better than ever, so please support.
※Tanuki Dan passed away on October 10

From the left in the back row, Mr. Fujiko Fujiko, Mr. Puzu, Mr. Ujida Takuro, Mr. Takuro Nakago, Mr. Soga and Mr. Ikuya Sawaki. From the front row left Kazuya Nakai, Mr. Kenichiro Matsuda, Maaya Sakamoto, Mr. Kazuhisa Cram school.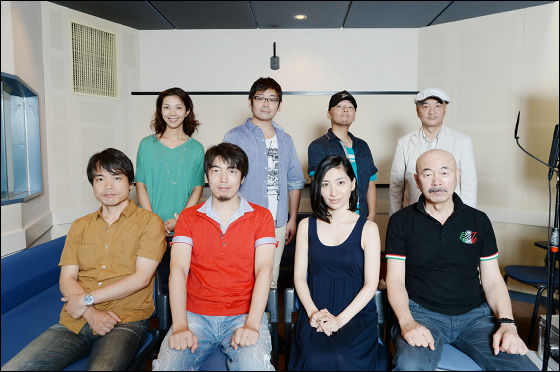 * Since Mr. Fuji's name was stated as Mr. Sawashiro, it was fixed.

"Ghost in the shell ___ ARISE border: 2 Ghost Whispers" is released on Saturday, November 30 in theaters.

◆ Staff
Overall director · Character design: Kazuya Kurosa
Series composition · Screenplay: Okata
Music: Cornelius
Director: Atsushi Takeuchi
Storyboard: Shunsuke Tada, Atsushi Takeuchi
Screen director / sub character design: Saito Takuya
Mechanic design: Noriyuki Yanase
3DCGI: Orange
3DCG Director: Eiji Ino
Art: Bamboo
Art director: Yusuke Takeda, Takashi Masuki
Art setting: Hiroshi Kato (と と に ゃ ん)
Prop · art setting: Arakawa Naoki
Director of Photography: Hiroyasu Tanaka
Acoustic director: Miwa Iwami
Edit: Junichi Uematsu
Ending theme: Aoba Ichigo Cornelius "Outside is the battleground"
Animation Production: Production I. G
Production: "Ghost in the Shell ARISE" Production Committee
Distribution: Toho Imaging Department

© Masamune Shiro Production I. G / Kodansha · "Ghost in the Shell ARISE" Production Committee