Chocolate cooked chocolate covered "Daiwa Reformed Crepe" Tasting Review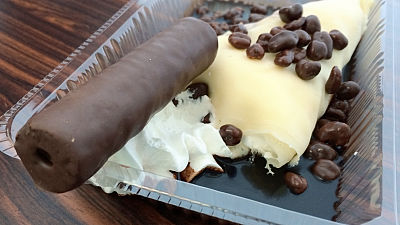 Machi ★ Asobi vol.11At event limited "Ryuu Sun Visor" with"Ship" This is Mook Book & Anthology Comic Vol. 1As sold, the ship now popular has reached an amazing level. Actually, as the admiral during the game, the number of people who arrive in the guard duty is also increasing every day, but the crepe shop in Tokushima "SWEETS WAGEN"Is also one of such Admiral, and commemorating the admission of Admiral"Daiwa Reform Crepe"Was sold.

The shop is a mobile sales store using the Wagen bus, and at Machi ★ Asobi vol.11 it is opening at the mountain of Mount Meiyama.



There are various menus and I will not be changing, but ...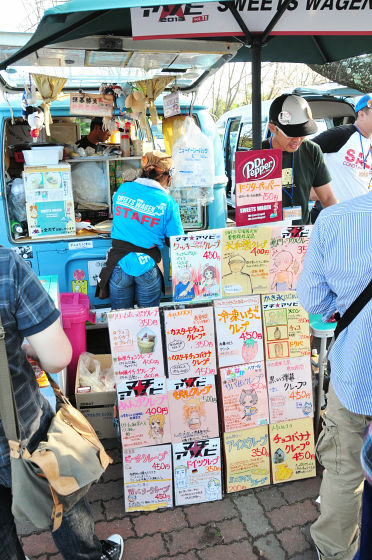 This time, these two, "cookiesBabaBabaroa crepe "(450 yen) and" Daiwa Reform Crepe ".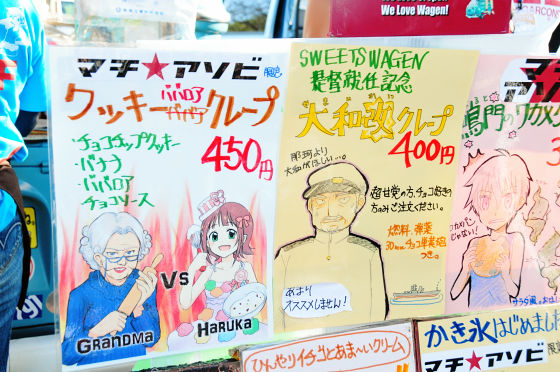 "Cookie Babaroa Crepe" is a browsing game that makes cookies "Cookie Clicker"Crepe with subject matter, chocolate chip cookies are the main.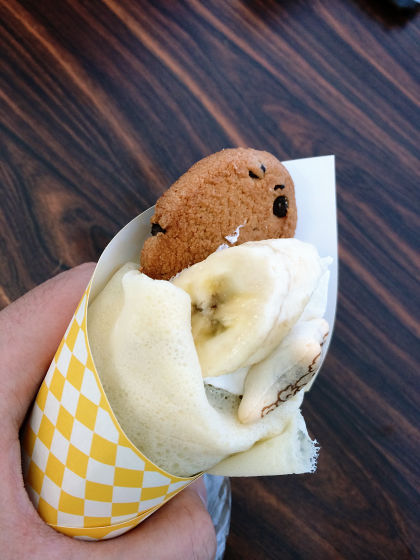 With plenty of cream and Bavaro. Bavarian is fluffy in sweetness and texture, centered on the sweetness of banana and whipped cream. It is a dish that can be eaten quite lightly.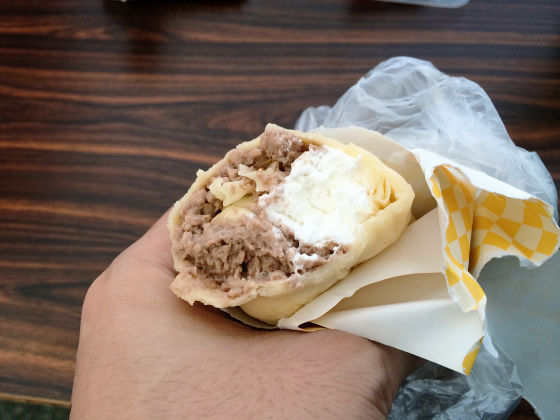 Next I will challenge "Daiwa Reform Crepe". This menu is like a chocolate covered article as it is attached with the notice that "Please order only super sweet toothy people and chocolate lovers."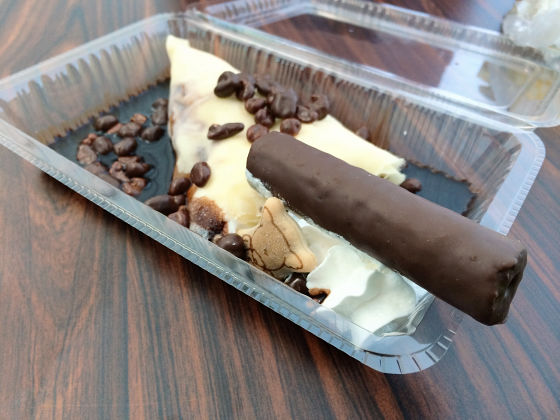 What is sticking out is "30 mm chocolate single gun" which imaged the main gun of Yamato ......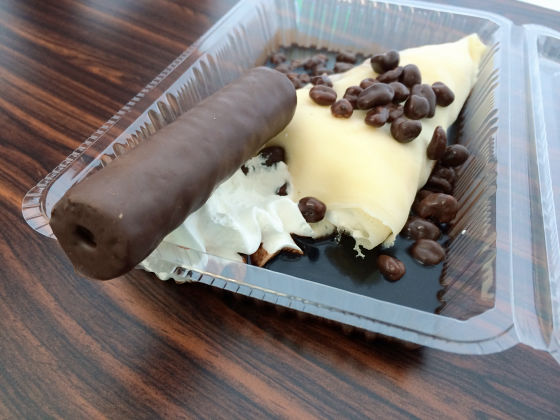 Ammunition is also important to hit the main gun. I was thinking of Crepe as Yamato "conquering the sea of ​​chocolate" but apparently a large amount of chocolate is fuel-like.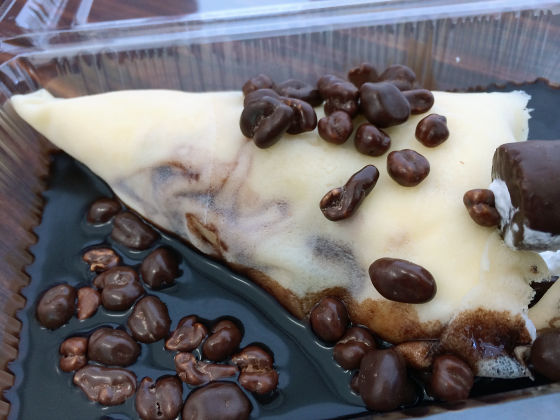 As noted, as the whole is dominated by the sweetness with the chocolate crepe, it is essential to prepare tea without water or sugar. If you do not eat while firmly resetting your mouth, your tongue will be sweet.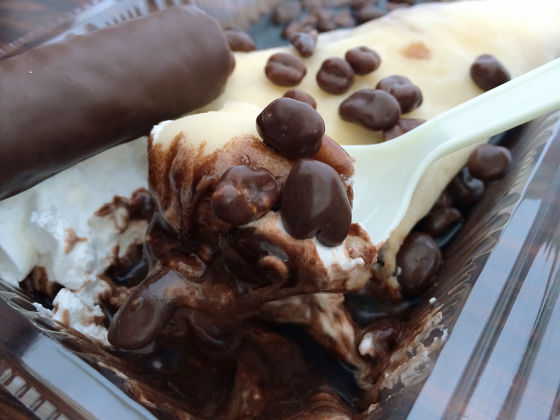 However, in order to challenge, we had to eat all of fuel and ammunition as we had to eat it.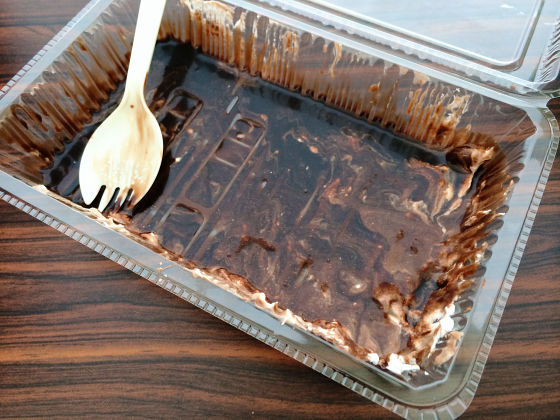 SWEETS WAGEN is a crepe shop, but it is pretty sunny at the summit of Meishan so it is ant to ask for shaved ice. The image of this melon is gore ★ Asobi vol.2Two shots of Governor Izumi and MikuIs it?