IGZO liquid crystal equipped long battery life realization that can be used for three days "AQUOS PHONE ZETA" haste movie & photo review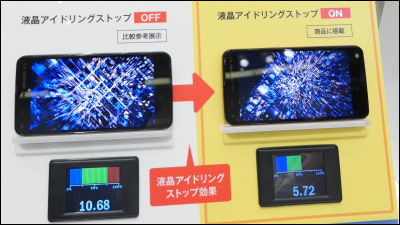 By installing a new IGZO liquid crystal and liquid crystal idling stop function, and even a battery with a large capacity of 3000 mAh, a smartphone that realized a long battery life that can be used for three days without charging is "AQUOS PHONE ZETA SH-01F", LTE continuous standby time at rest is about 580 hours, continuous talk time is about 910 minutes.NTT DoCoMo 2013-2014 Winter Spring Model New Product / New Service PresentationSince it was announced at the factory, I caught the real machine.

Docomo AQUOS PHONE ZETA SH-01F | Products | NTT DoCoMo
http://www.nttdocomo.co.jp/product/smart_phone/sh01f/index.html

Arrived at the exhibition space of AQUOS PHONE ZETA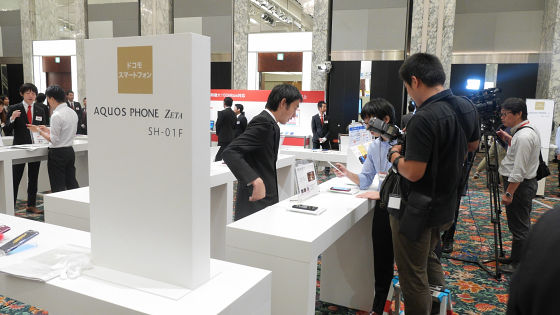 This is AQUOS PHONE ZETA, about 5.0 inch full HD IGZO equipped, colorful and powerful video can be displayed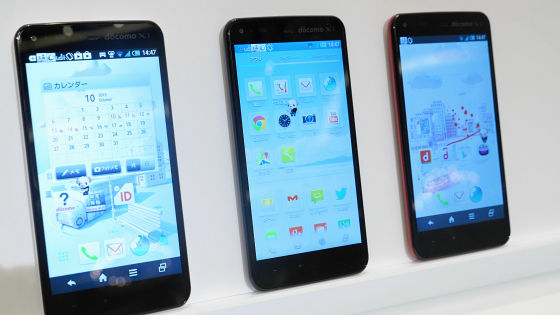 Color is White · Navy · Red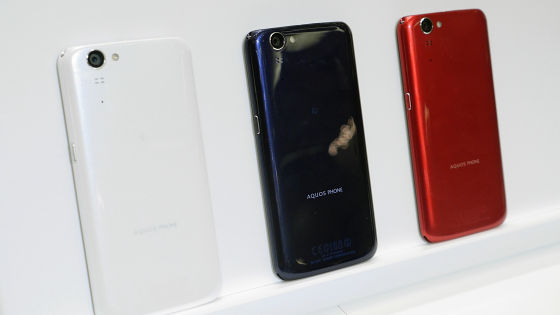 With this size feeling, it's about 141 mm in height, 70 mm in width, 8.9 mm in thickness, about 139 g in weight, OS is Android 4.2, CPU has 2.2 GHz quad-core processor, 2 GB memory and 32 GB main storage, Furthermore, it has a battery of 3000 mAh. Of course waterproof function and Osaifu-Keitai, full seg, tethering etc are also possible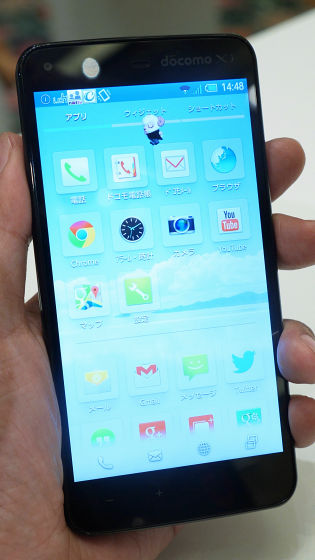 Earphone jack and microSD card slot on the top



The microSD card slot part looks something like this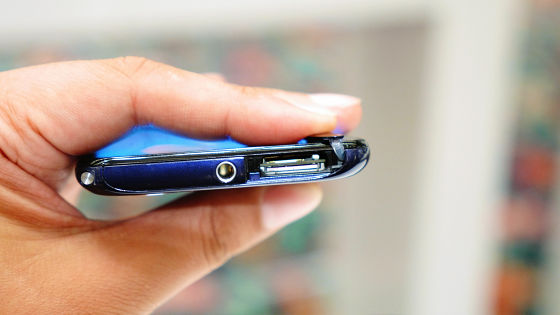 The microUSB port for charging is on the bottom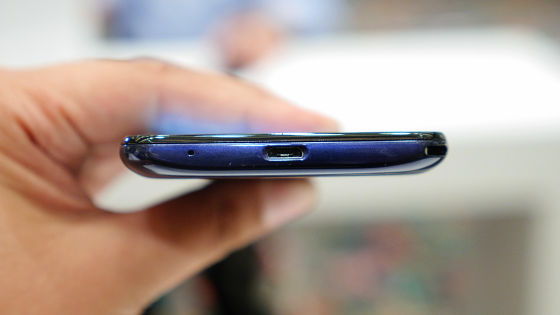 Left side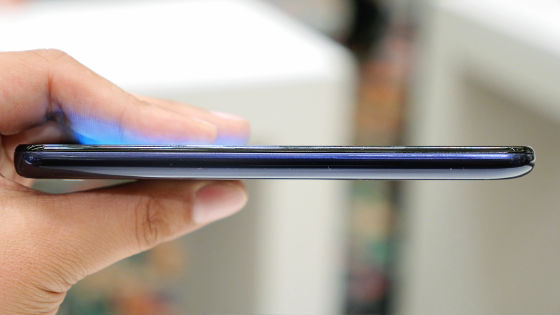 The power button is on the right side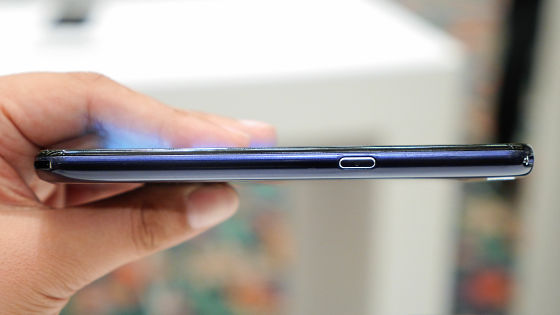 back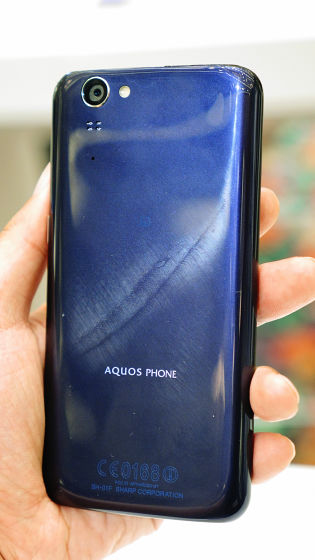 The camera on the back is about 16.3 million pixels, with a lens with an F value of 1.9 and a "NightCatch" function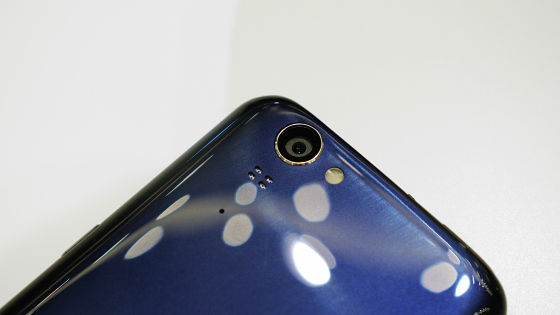 This makes it possible to shoot brightly without dark scenes without flash. The night view taken with the new AQUOS PHONE ZETA camera is the picture below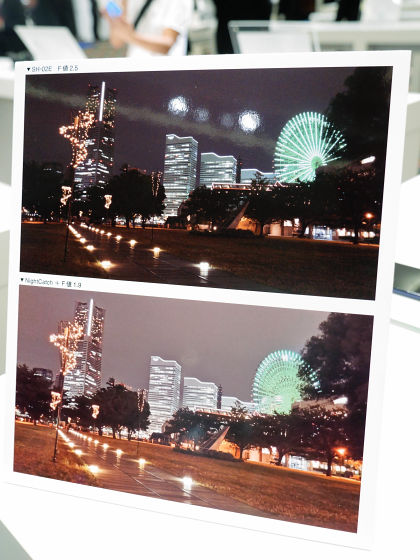 Furthermore, in the new IGZO liquid crystal, energy saving is realized even at the time of movie playback by "liquid crystal idling stop effect"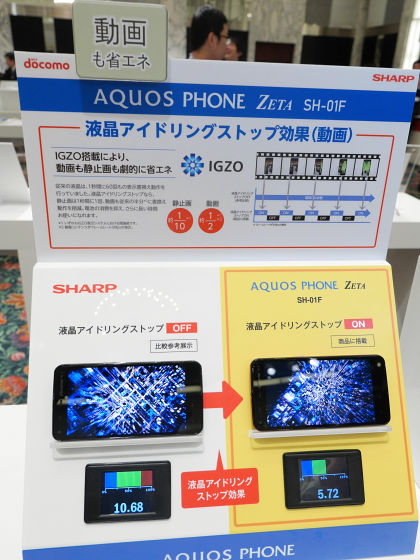 You can see how much energy saving effect is displayed by "liquid crystal idling stop effect" by seeing the following movie. The meter under AQUOS PHONE ZETA is an indicator of how much power consumption will differ between the case of liquid crystal idling stop on and the case of off.

AQUOS PHONE ZETA realizes energy saving in video - YouTube


Of course even with still images, energy saving efficiency is up,Previous model AQUOS PHONE ZETADespite the display size being up than energy saving performance is up 20%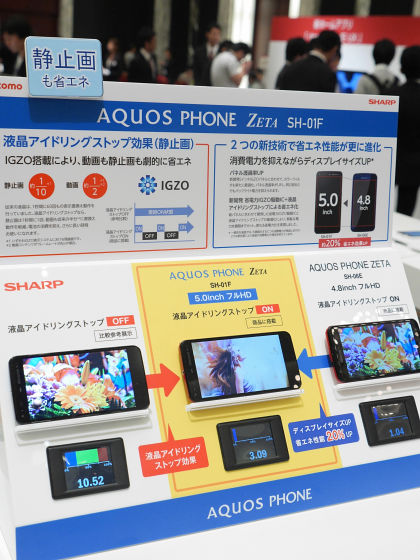 In addition, AQUOS PHONE ZETA is scheduled to be released in early November 2013.