Official announcement that Adblock Plus whitelist is only 9.5% of application companies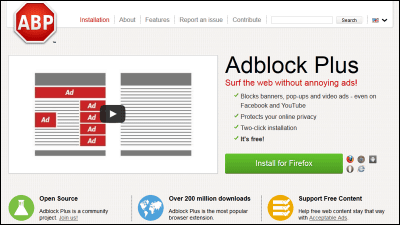 A browser extension function that blocks advertisements displayed on a website "Adblock PlusThere is also a function not to hide certain advertisements in whitelist. It was announced on the official blog that this whitelisted advertiser is only 9.5% of companies applying for listing.

Adblock Plus and (a little) more: Acceptable Ads by the numbers
https://adblockplus.org/blog/acceptable-ads-by-the-numbers

Adblock Plus: Only 9.5 percent of advertisers that apply are whitelisted - Neowin
http://www.neowin.net/news/adblock-plus-only-95-percent-of-advertisers-that-apply-are-whitelisted

Adblock Plus is useful for users as "Browse banners disappear and disappear"Advertisements from partner companies are delivered without blocking and receive moneyI also have the other side of the back.



Reports of several months agoAccording to Google whitelisted, it was announced that it paid for Eyeo limited liability company, Adblock Plus operating company. At the moment there are no official comments on Adblock Plus for this announcement,Adblock Plus FAQ page"We are receiving payment from multiple advertisement providers that meet the criteria of" discreet advertisement "".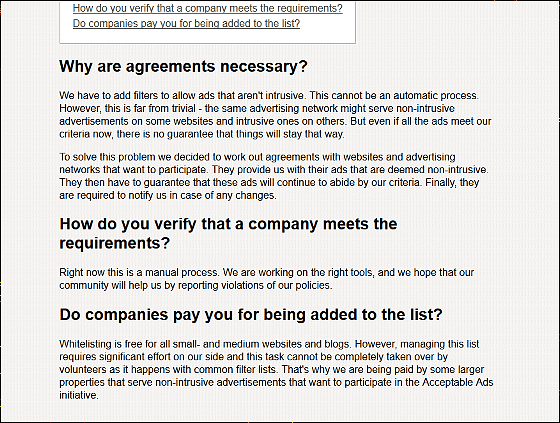 Posted on October 7th by Ben Williams, PR Manager of Adblock PlusBlog about whitelist, The number of advertisers who applied for whitelisting in 2011 reached 777, and more than half of them rejected applying as not satisfying the condition of "discreet advertisement". The permission rate for whitelisting is only 9.5%, and the total number of advertisers allowed is 148.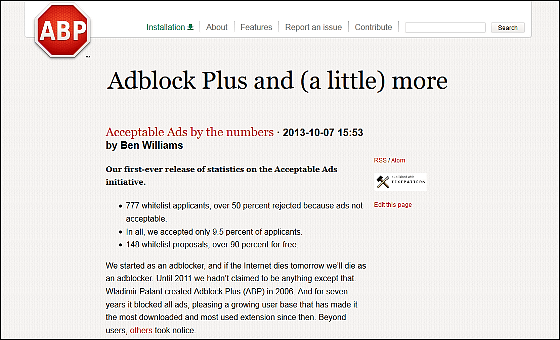 Also, Williams said, "Of the 148 advertisers, over 90% are whitelisted for free, advertisers cost money by meeting the" discreet advertising "criteria defined by Adblock Plus We are allowed to enter the whitelist without saying "We are not blindly refusing to sign up and say that we support the whitelisting of companies that meet criteria.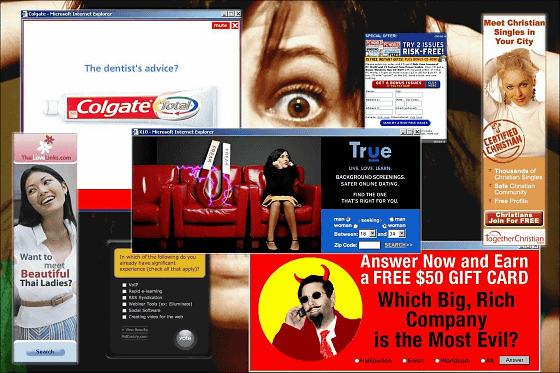 ByPascale Pirate Chickan

In addition, the criterion of "discreet advertisement" of Adblock Plus is
· Static advertisement that does not animate and sounds
· It is preferable not to use conspicuous images only with text
· It is not confused with the content of the displayed page
· It is not a text ad to be inserted in a sentence
· It is not in a state where scrolling is indispensable when the user is placed at the top of the page and the user tries to see the contents
· Do not occupy 33% or more of site height (assuming 700 pixels or more)
· Do not occupy 33% or more of the site width (assuming 1000 pixels or more)
Etc. are mentioned, and discussion is done on Adblock Plus' s forum whether it is OK even if whitelisting is OK.

There was a rumor that "Definition of modest advertisement depends on the total payment", but if it is as blog it seems that if you meet this criteria, it is free to apply for whitelist.