Mozilla is developing a rendering engine "Shumway" that can run Flash without Player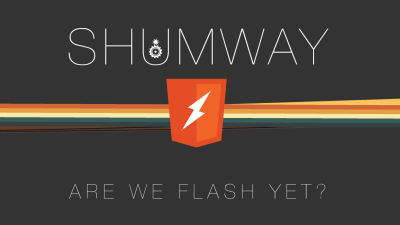 FirefoxPDF viewer is included from "Firefox 15"Doing it,Adobe ReaderPDF file can be displayed even without it. Firefox like thisShumwayUsing a rendering engine called "Flash Player even withoutSWF fileWe are repeating the test trying to make it executable, the latestFirefox Nightly(Alpha 1 version), Shumway can be tried as a browser extension.

Adobe Flash Player replacement "Shumway" lands in Firefox 27 - Neowin
http://www.neowin.net/news/adobe-flash-player-replacement-shumway-lands-in-firefox-27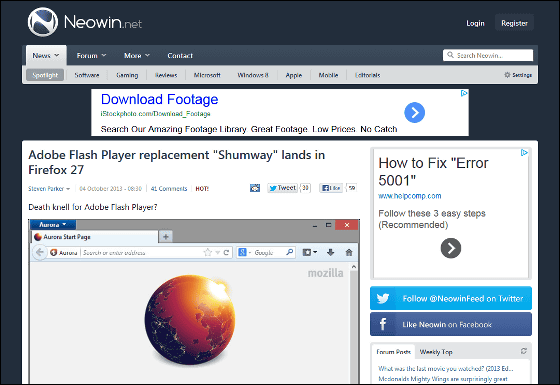 ◆ What is Shumway
Speaking of Flash in Adobe is bothersome to make browsers heavy, but as the content capacity on the net is still small, it spreads as a handy movie making tool and was adopted as a playing player in many movie streaming sites . Furthermore, as Flash videos and flash games are appearing on the web many times, Flash summary sites introducing them appear to be muddled, Flash is also used to provide dynamic sites and contents, and now But it is essential for desktop website. However,Stop development of Flash Player for smartphonesAs I said, most mobile browsers do not support Flash.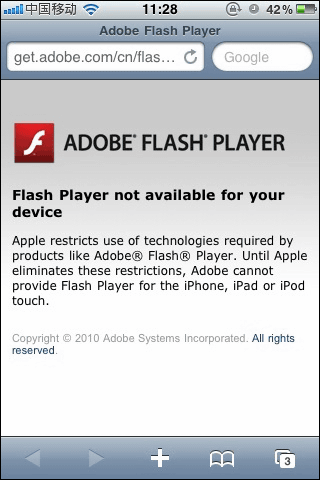 ByBfishadow

It will not be possible to play Flash on a dedicated player or even on a mobile device that does not natively support Flash, so that you can play it as well, so that you can maintain current web services without relying on one software It is also a great advance in that it will become. Therefore, Mozilla conducts a technical experiment of HTML 5, and is developing a rendering engine named Shumway which can process the SWF file correctly and efficiently without assistance of native code.

◆ How to use Shumway
So to actually try Shumway, on this page ......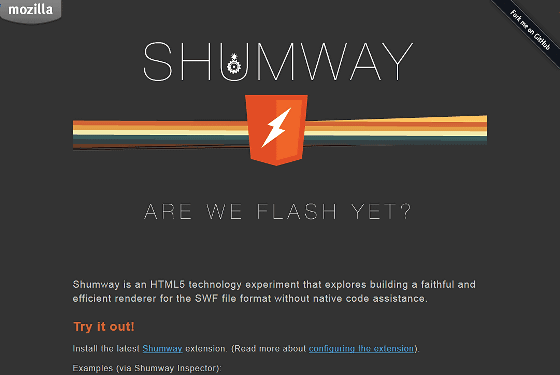 Click "Shumway".




Click "Permit".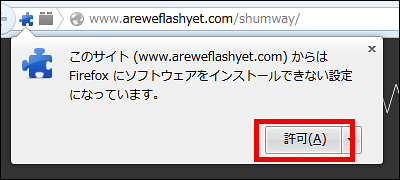 Click "Install now".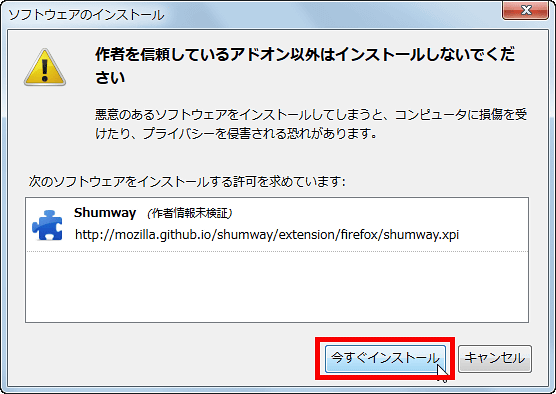 This completes the installation of the browser extension Shumway.



Next, install Firefox Nightly.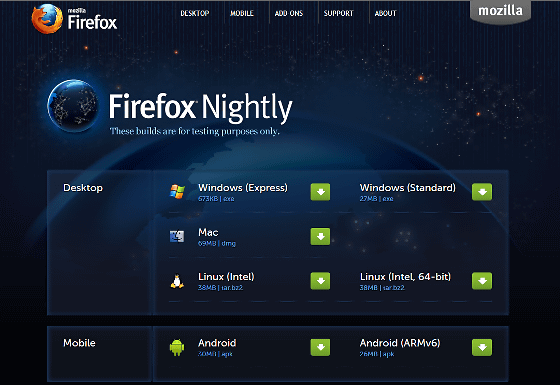 Select one suitable for PC OS.




Click "Save file".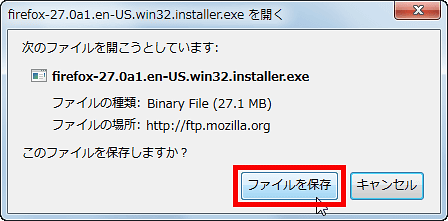 Launch the downloaded Firefox Nightly installer.




Click "Next".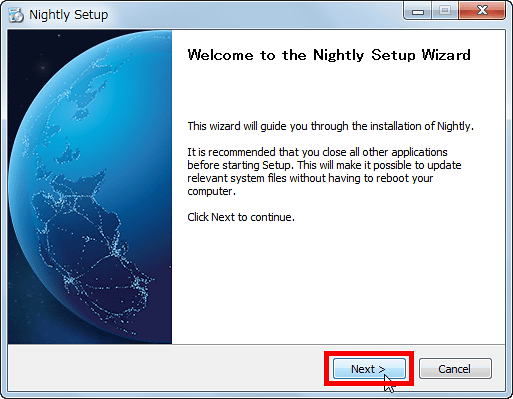 Click "Next".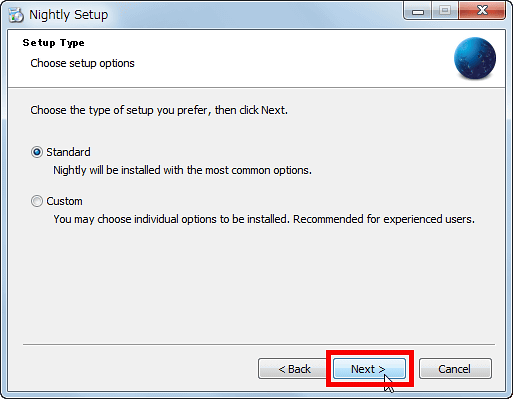 Uncheck "Use Nightly as my default web browser" and click "Install".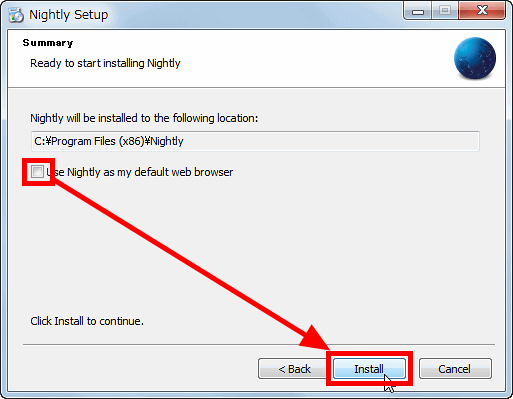 Click "Finish" to complete installation.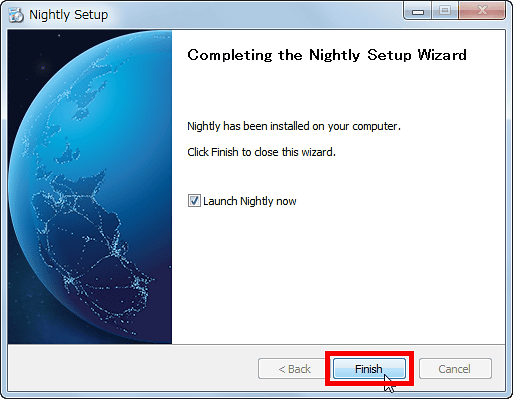 After launching Firefox Nightly Builds, enter "about: config" in the search bar.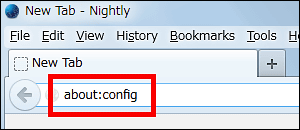 A warning screen will be displayed, so click "I'll be careful, I promise!".




Since this screen is displayed, enter "Shumway" in the search bar on the screen.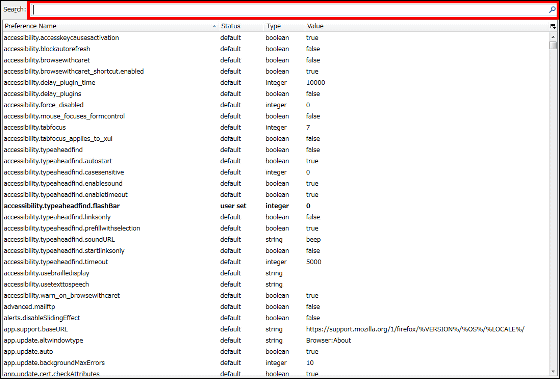 Double click "shumway.disabled".



Then "Value" of "shumway.disabled" changes to "false", so Shumway's activation is completed.




After that, if you disable Shockwave Flash of plug-in Flash will not work so if you look at the web page where Flash is used ... OK, but ... because it's still experimental stage or because Shumway makes Flash I could not find the site that it will be able to play.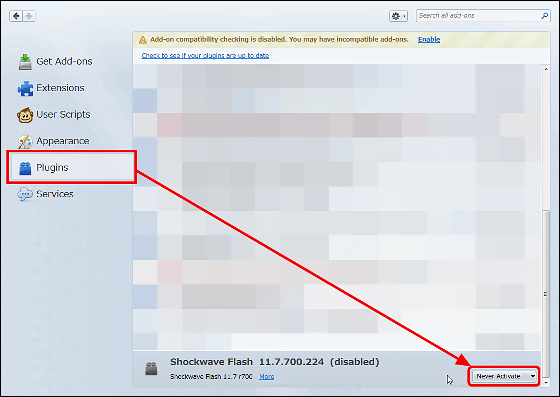 If this experiment is successful, the possibility of fully implementing Shumway in Firefox is also with ant, so in the near future it may be the day that the name of Flash will never be seen on the net at all.