Discovery of hardware-related problems in the tilt sensor of iPhone 5s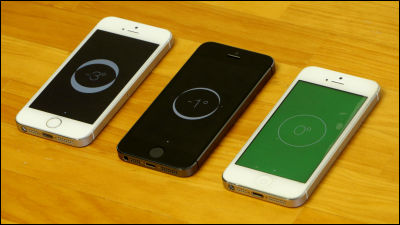 Approximately two weeks have passed since iPhone 5c and iPhone 5s received expectations as a successor to the iPhone 5, but it became clear that there was a problem with sensors that sense the inclination of the main unit It was. This problem is considered to be caused by the sensor itself, which is hardware.

Apple's iPhone 5S sensors are massively screwed up (and so are the games that rely on them) | VentureBeat
http://venturebeat.com/2013/10/03/apples-iphone-5s-sensors-are-massively-screwed-up-and-so-are-the-games-that-rely-on-them/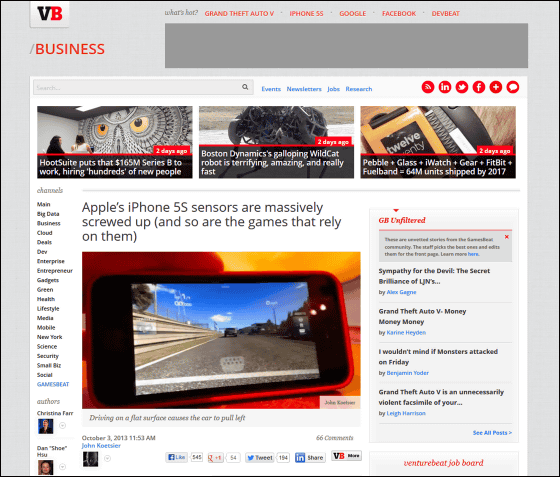 The problem is confirmed in "3-axis gyroscope" which senses the inclination of iPhone 5s main body, many occurrence which can not sense the angle of accurate inclination, also to Apple's support communityMany reportsI am raised.

There is only error on the iPhone 5s, and almost no such voice is heard on iPhone 4, iPhone 4S, iPhone 5. Even if it is an older model upgraded to iOS 7, there is no problem, so it is almost certain that the cause is hardware, not OS. This situation also has an adverse effect on the operation of the game using the inclination sensor, and movies are being uploaded on YouTube in situations where the car does not go straight with racing game due to sensor malfunction.

IPhone 5S sensors messed up - YouTube


So, I tried a verification experiment using iPhone 5s and iPhone 5 in the editorial department.

This time I used 2 iPhone 5s from the left and iPhone 5. IPhone 5 has been updated to iOS 7.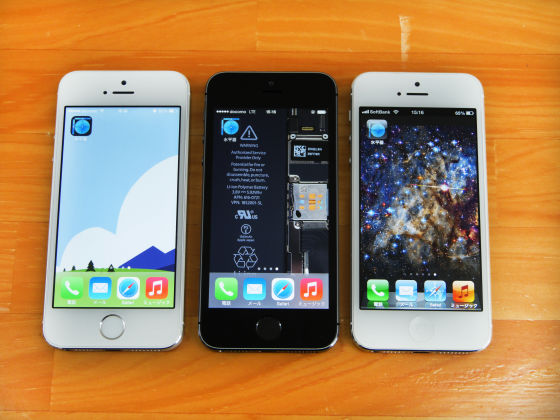 First of all, I started pre-installed "compass" and arranged it on the desk. Suddenly the display is disturbed. Two iPhone 5s displays tilt, but iPhone 5 displays horizontal.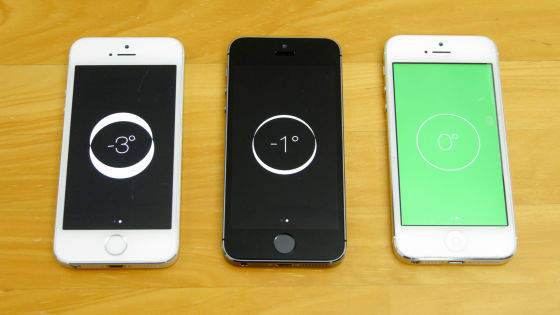 Perhaps because the table desk is not flat, an error may be occurring. In order to make the conditions the same, fix the position and measure it again as follows. Again the same error has occurred.




Next time I tried to stand against the wall with the right side down. Errors are similarly generated here as well.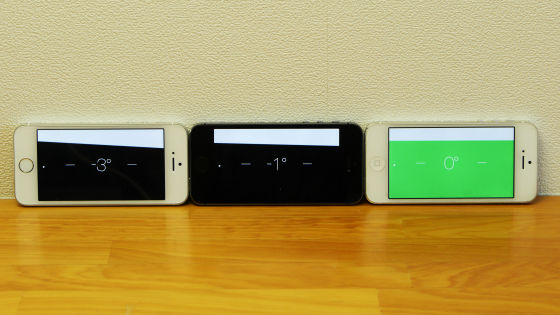 Let's measure it rigorously. Take a level with the level on the tripod for the camera and stand up each iPhone on it.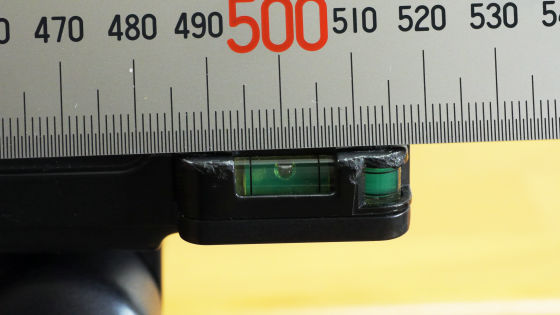 First is the white model of the iPhone 5s. Although the base is horizontal, the display shows a tilt of -3 degrees.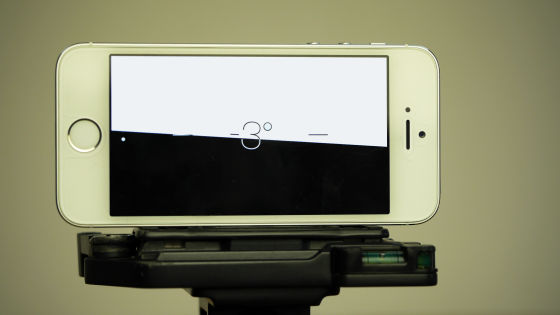 Next, the black model of the iPhone 5s as well. Again, it shows a slope of -1 degree.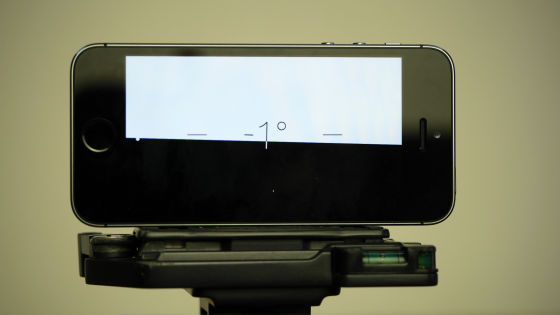 Finally measured with iPhone 5. This showed a proper level.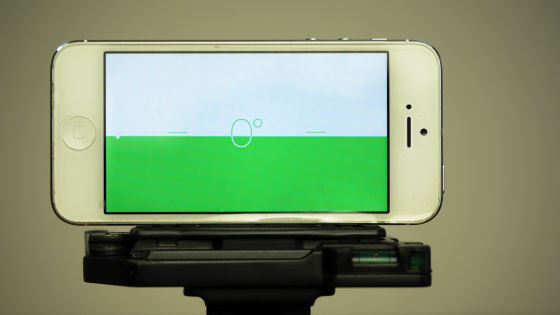 As a result of the verification, it was found that there was a display error in the iPhone 5s although it was slight. In this experiment, we can not say assertion because it is not strictly horizontal measurement, but it is thought that the old iPhone 5 shows the most accurate numerical value among the three, and at the same time the iPhone 5s' This resulted in an error between the two units.

The iPhone 5s is not a device that measures such an exact angle, but it seems better to use caution when using it.

Apple comments on this subject are not available at the time of article writing.