I ate a "Sukiya" Chapche Beef Bowl "with sweet chapche on a beef bowl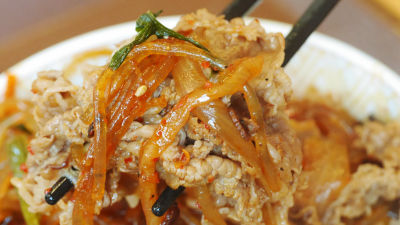 If you say chapche is a dish which was sweetly seasoned seasoned with varied rice, vegetables, beef etc. that you can eat at a Korean restaurant etc. But "Sukiyaku" is a chukutee beef bowl that topped the beef bowl gently with a chapty It was released on Tuesday, January 1. At the time of announcing the menu on the net "Taste likeAlthough I was watching the reaction to hit, I could not tell the taste unless I actually eat it, so I went to the house I liked soon.

Sukiya's Chapche Beef Bowl | Campaign | Sukiya
http://www.sukiya.jp/campaign/2013/chapuche.html

Arrived Sukiya.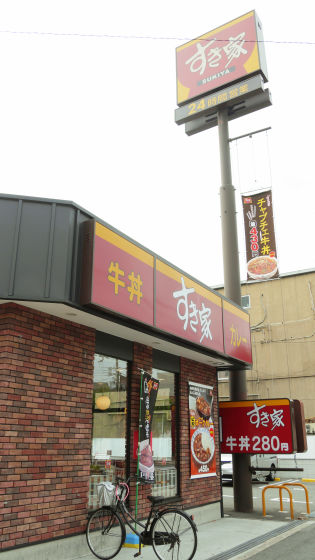 "Sweet and sour chapche becomes habit!" And strongly appealed at stores.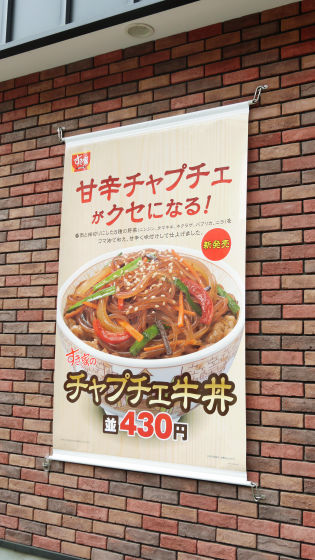 When sitting in a seat, the menu of Chapche Beef bowl is pasted out. We ordered orders of chapche beef bowl (430 yen including tax) immediately. The price is 150 yen higher than the average of beef bowl.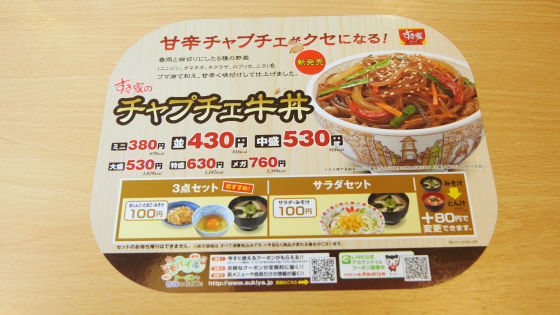 Chapche Beef Bowl, Oshiko, Miso Soup Set with Chapche Beef Bowl Oshiko Set (500 yen including tax) and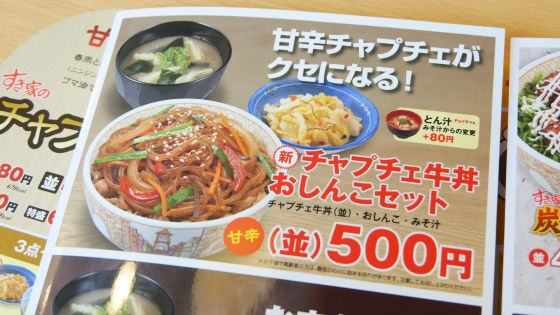 Chapche beef dish set meal (570 yen including tax, tax included) on which Chapche was placed on sale was also on sale.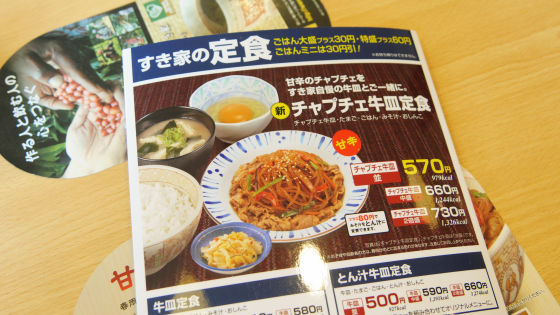 Wait for 3 minutes Chapche beef bowl arrives. The smell of sesame oil spreads on the table.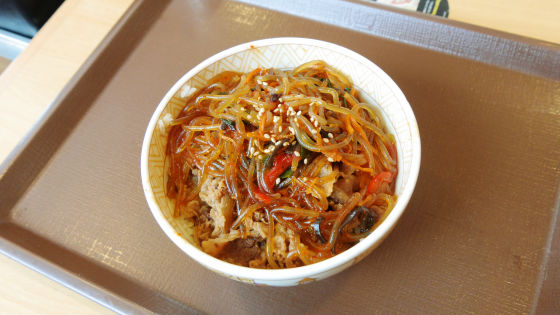 Chapche is a mixture of beef, vermicelli, vegetables etc as mentioned above, but Chapche on Chapche beef dumplings is composed of vermicelli and vegetables, and beef don is in charge of meat part.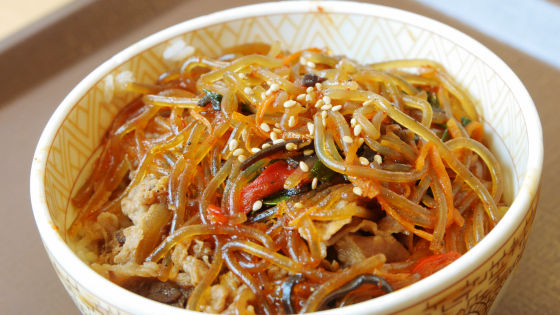 Beef is hiding under the chapche.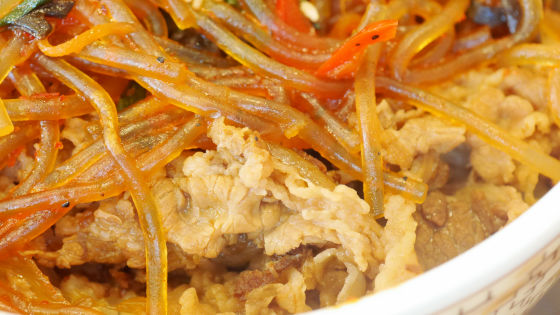 I also feel the sweetness and the smell of sesame oil, but anyway the seasoning taste of the Chapche part is dense, the ingredients of the beef bowl are also rich in taste, so the feeling after eating is not very good. Even though vegetables are supposed to be one of the chestnuts, the texture is lost as a result of being cooked in a kutakuta, which makes me want salads.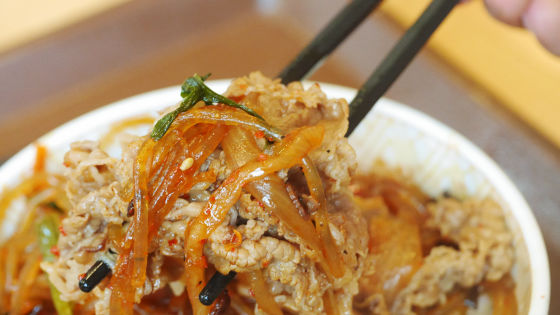 Plenty of soup is soaked in rice, but it is difficult to lift with chopsticks because there is a lot of tsuyu, it is hard to carry with mouth to the mouth.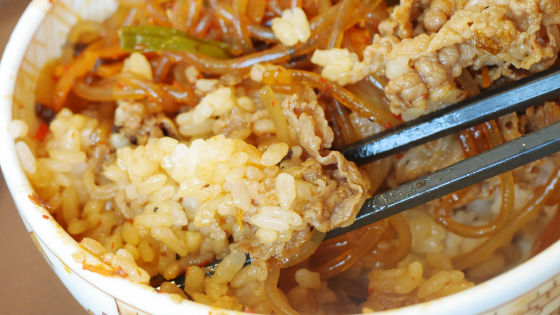 Moreover, it is disappointing that there is no coloring overall and I can not enjoy eating with my eyes.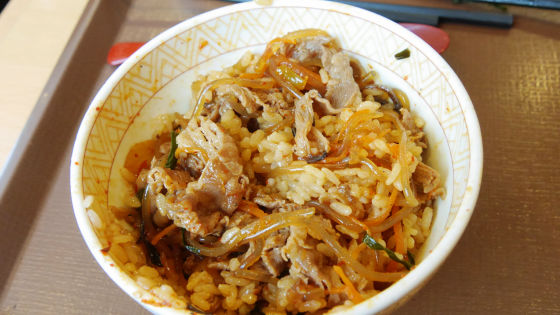 If you are eating, it is recommended not to use chopsticks but to use the built astragalus.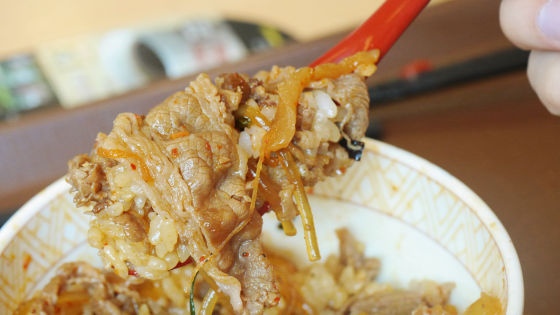 Chapche beef bowl is sold for a limited time. It is recommended for people who like the taste of seasonings and strong seasoning.