I tried to make three recipes of 'House Food Employee's House Curry Recipe' such as curry and sparerib curry and paella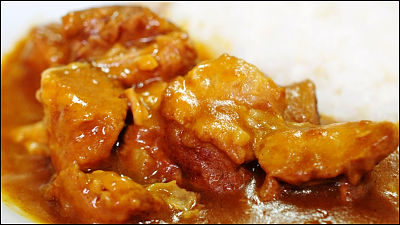 To celebrate the 50th anniversary of Vermont Curry's birth, it is the publicly available cooking method, combination, back technique etc. that Curry Leu is the most useful because house food is a house food employeeHouse Foods Employee's House Curry Recipe"is. Recipes ranging from those that kept the original pattern of curry are posted, and when I tried to cook as I made the recipe, the usual curry became a delicious taste.

House Foods Employee's House Curry Recipes | Recipes | House Foods
http://housefoods.jp/recipe/ouchi_curry_recipe/index.html

This is "house food employee's curry recipe". The size is 25.4 cm × 17.8 cm × 1.2 cm.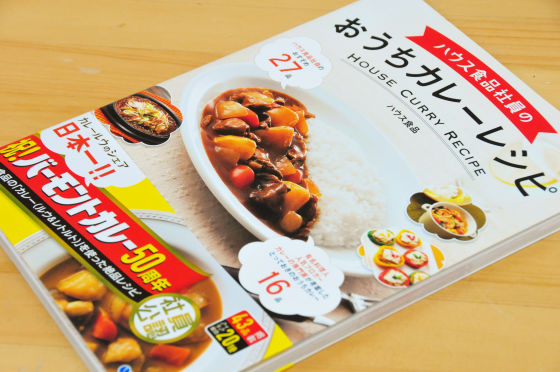 A total of 96 pages.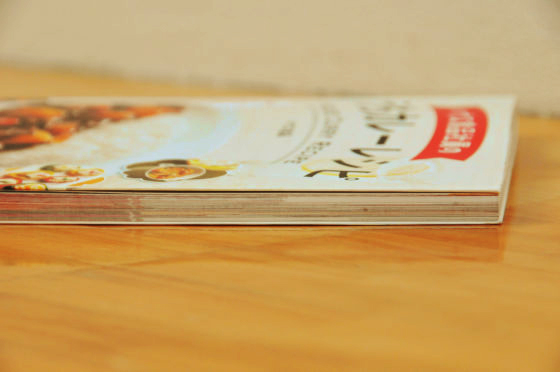 The recipe is "House food employee recommendation BEST 10" "House food company employee's best curry 17" "First-class chef's ultimate curry & curry" "Popular blogger's" retort curry "arrangement recipe" "Local curry & New Trend Curry Recipe ".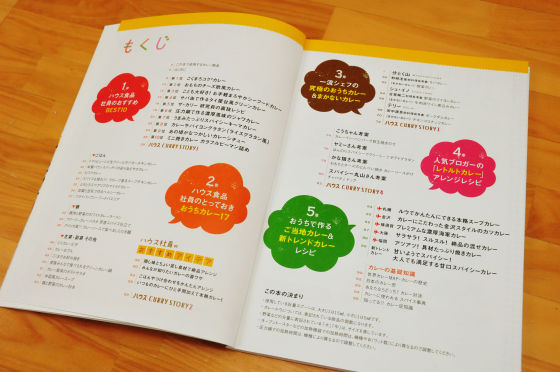 From the standard dish as a recipe ......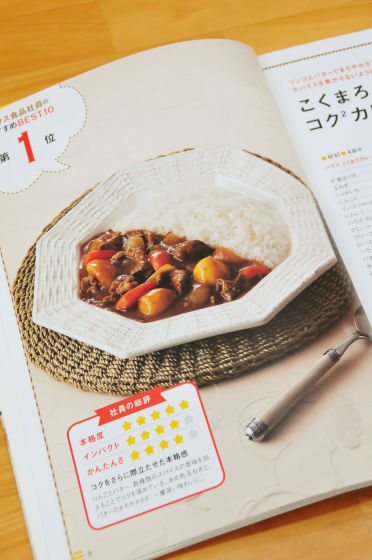 Green curry made from mackerel cans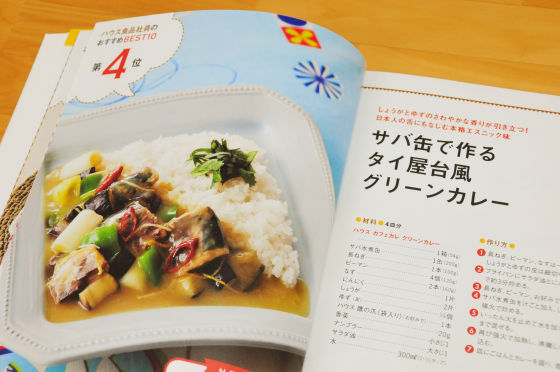 Various lineup including a bisque curry which no longer has curry features.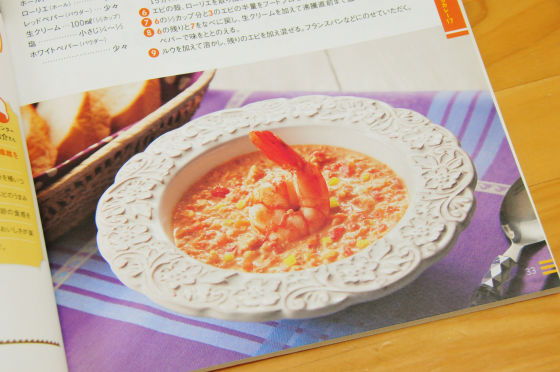 I found a delicious recipe just by listening, a curry of beef shankmeat curry that went through red wine overnight by an orthodox French restaurant.



Arrange recipe by popular blogger using retort curry.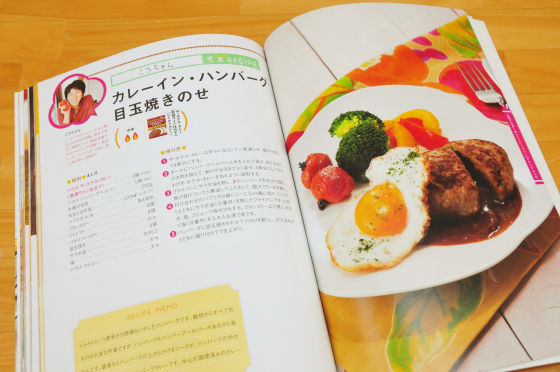 Osaka specialties mixed curryAnd Yokosuka · Fukuoka, as well as recipes of curries in all over Japan.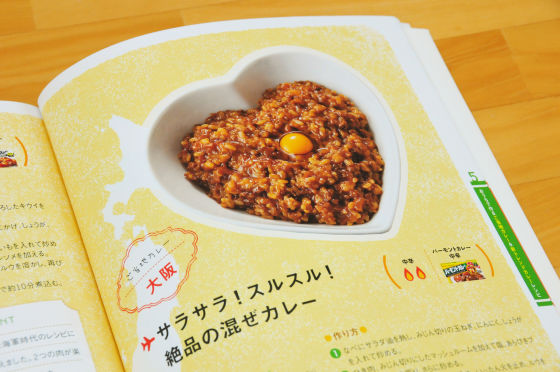 There were also ideas for hidden taste and slight additions such as thick fried cream type corn and sesame paste.



There are points to make the curry even more delicious, such as "4 back lashes making plenty of delicious flavor with onions" and "5 back lashes making the meat soft".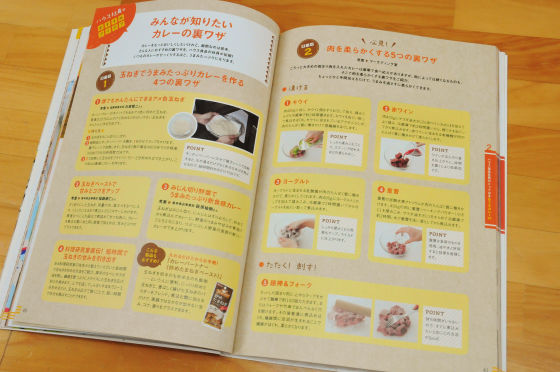 So I will try to make the recipe actually published in the book. One item isCurry Marche"Rice cheese European curry" with spicy stuff. In addition, the recipe contains the perfect curry roux and retort curry for each.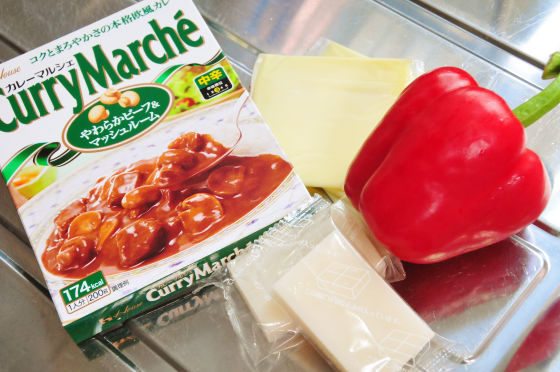 Firstly heat the curry in the pouch with boiling water for 3 to 5 minutes.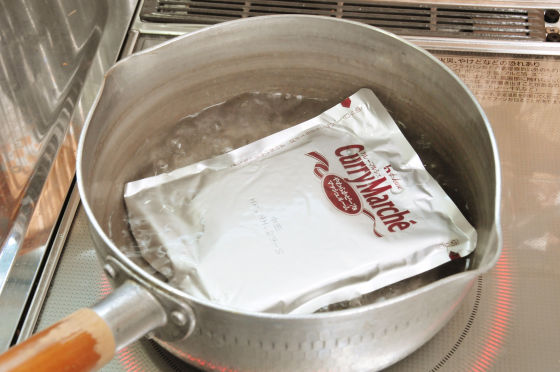 Cut the toy into 1 cm square while currying the curry.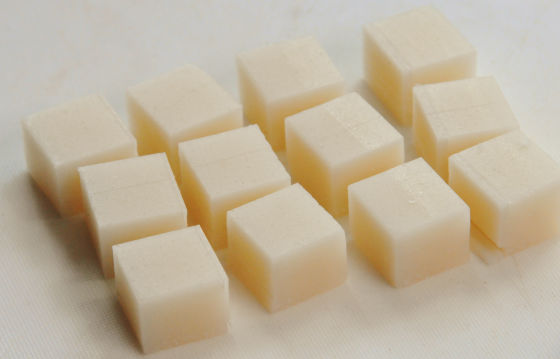 I burned in the oven toaster ... ...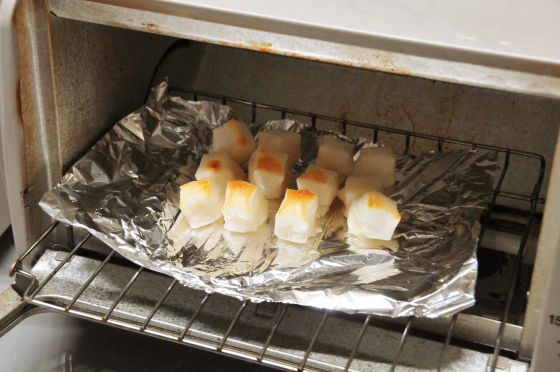 Place toy in a heat resistant dish and apply curry about half.



Place the cheese on top of it.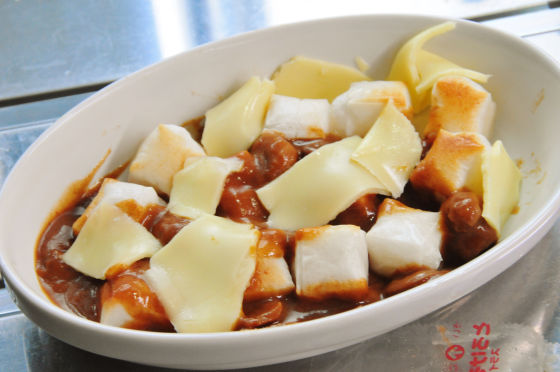 Furthermore topping the remaining half curry and cheese on it.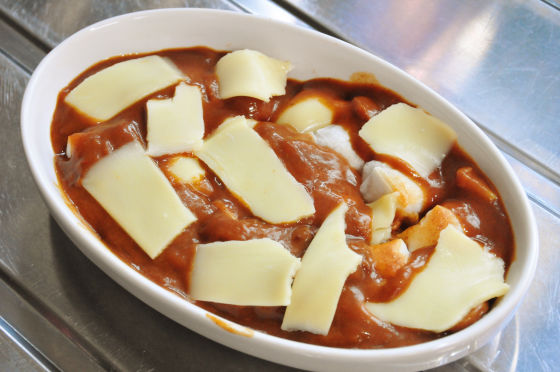 Sliced ​​paprika on top ... ...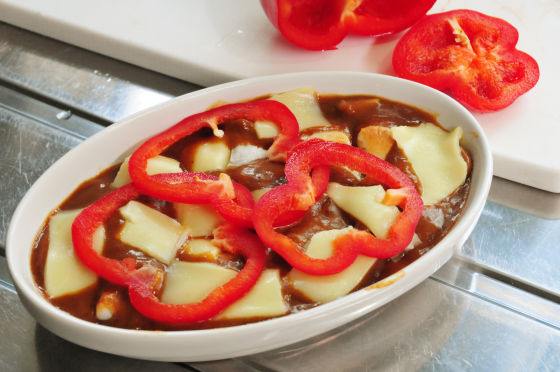 Bake until it gets cooked in the oven toaster.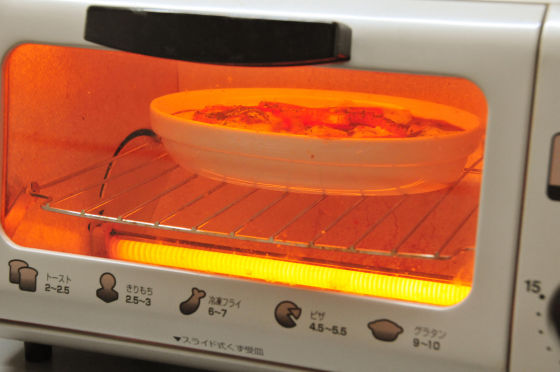 Completed when the grilling eye gets nice.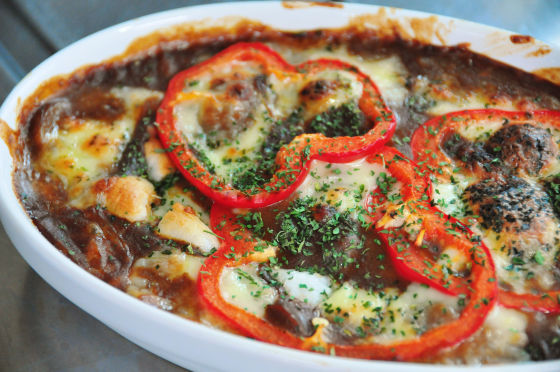 It is very fragrant because grilled eyes are attached to rice cake and cheese, and it is also good that there are rumors in places. Since Curry Marche was originally European curry, it has good compatibility with cheese and you can enjoy mellow curry which is always different slightly.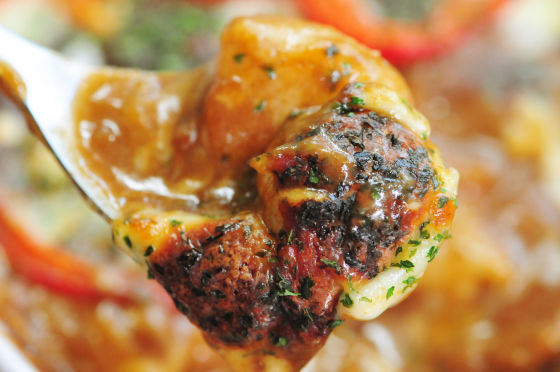 Rice cake stretching is 1 cm square and is the best size to eat.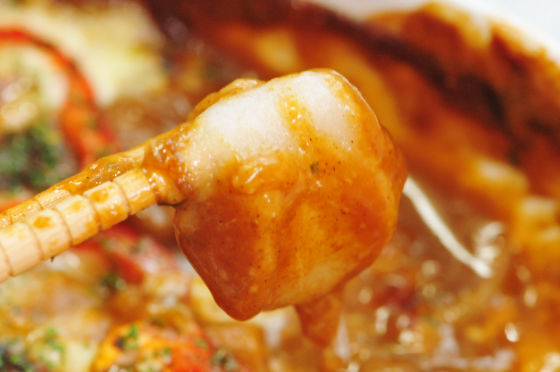 Smooth cheese.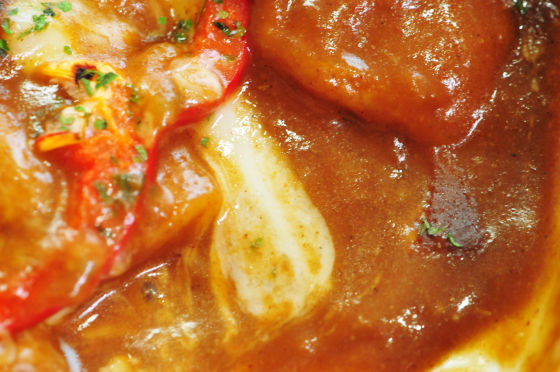 Since the ingredients are originally contained in the retort curry, it is a firm eating response even by putting rice cakes and cheese.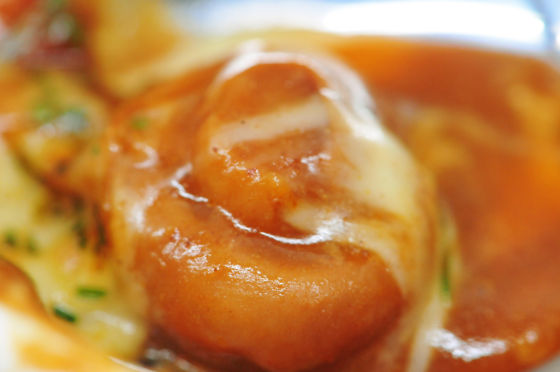 Next is "Frying pan with seafood paella". Rice, consomme,Kokumarama curry, Seafood mix · paprika · petit tomato · onion · mite · garlic · and genuinely use snap peas, but because snap peas were not available, it is a substitute for kidney.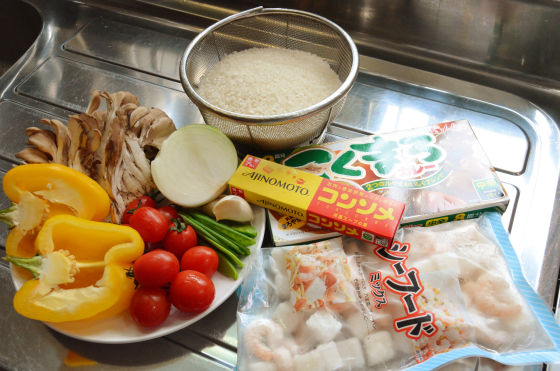 First heat 550 ml of water and melt curry roux and consomme at the point of boiling.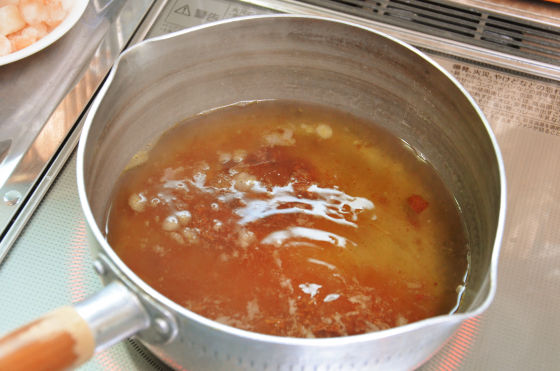 Add seafood mix in the melted place.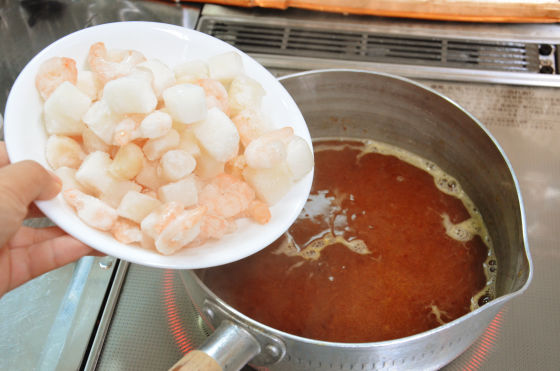 Well, while stirring the curry soup, fry the chopped onions and garlic with a pan with 2 tablespoon of olive oil.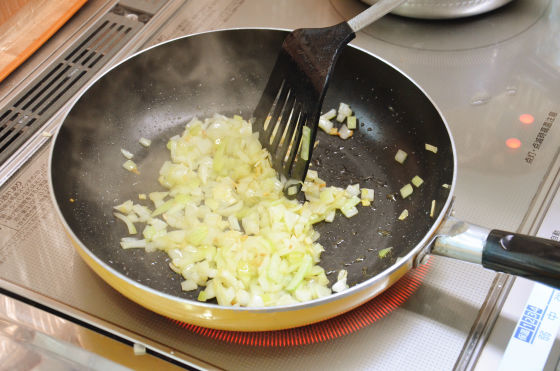 Plus 3 more rice which has not been washed.



Stir fry until the rice bone color becomes transparent.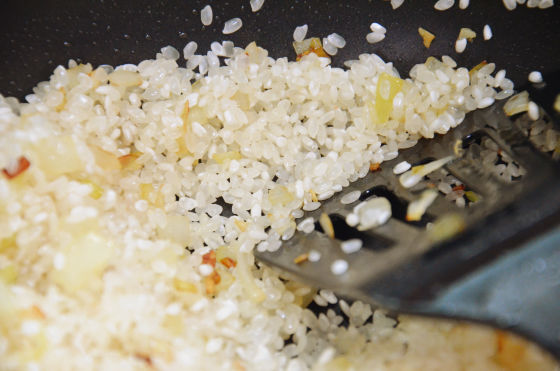 I will pour the curry soup I made earlier into the frying pan.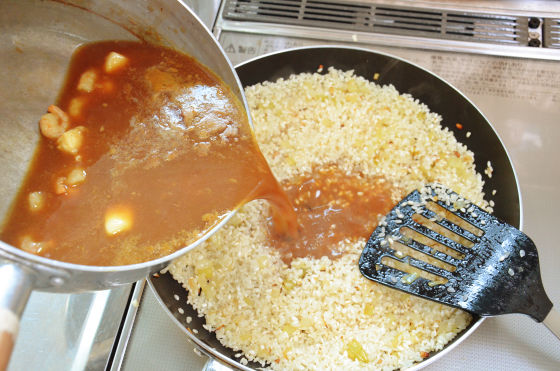 Mix rice with soup firmly and place vegetables on top of it.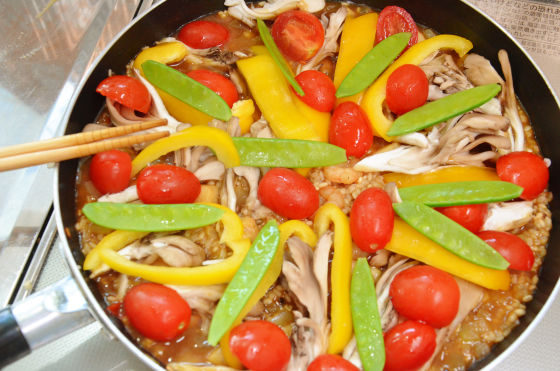 Lid with lid for 20 minutes with low heat, after 5 minutes from turning off the fire ......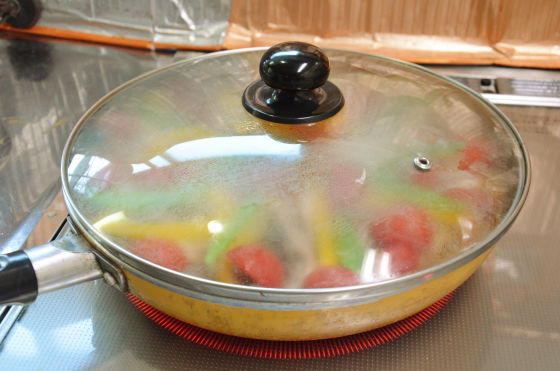 Completion of Paella.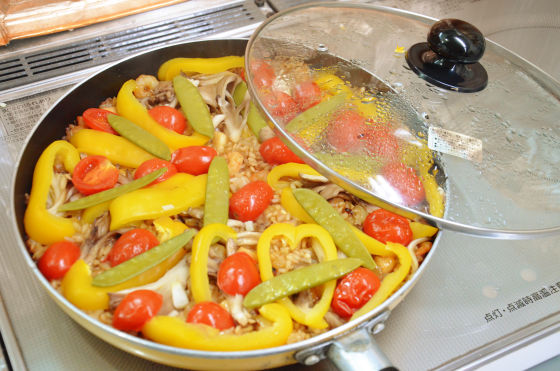 Vegetables are in a steamed state.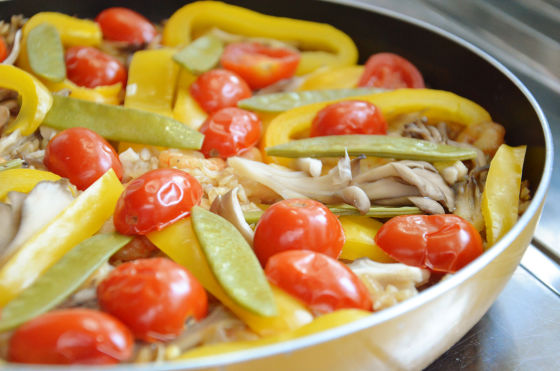 It is like this when you put a serving on one dish.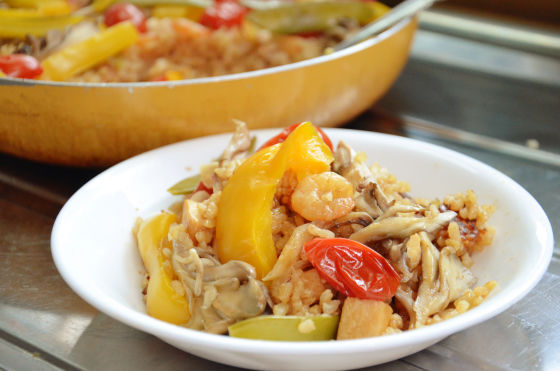 I was able to get rid of it.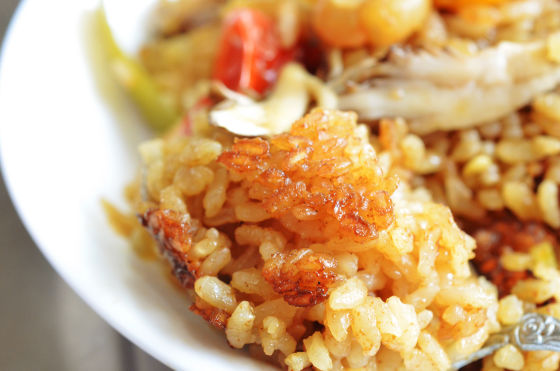 When I try to eat it, it is very fragrant finish because it is cooked in a frying pan. Because it does not add saffron etc, the taste has a feeling like curry pilaf, but this fragrance and the hardness of rice are undoubtedly paella. I used 2 tablespoons of olive oil, but for paella, it was finished in the eyes, so it seems to add oil according to preference.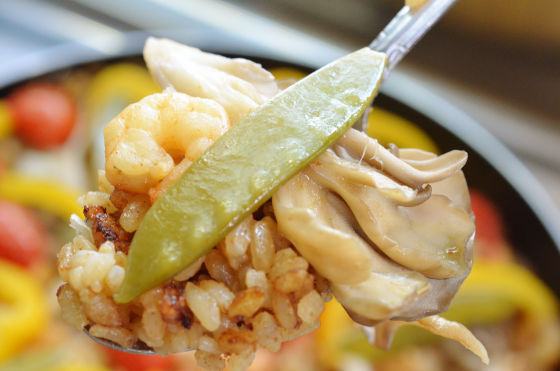 And at the end is "Tonto Salad Sparerib Mild Curry". What to useVermont CurryIt is a sweet mouth.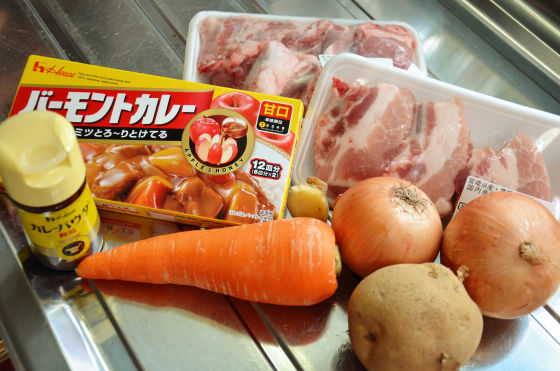 Let's prepare first. Coat the spare rib surface with curry powder.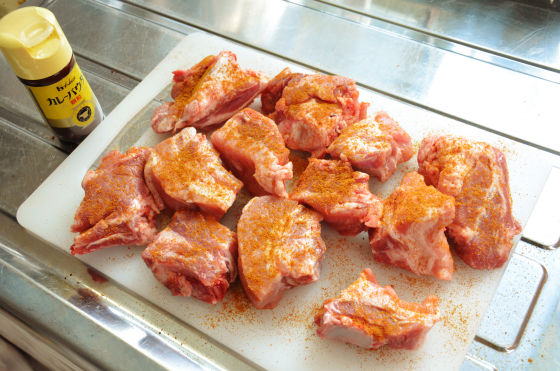 Carrots and potatoes are chopped off and onions are sliced.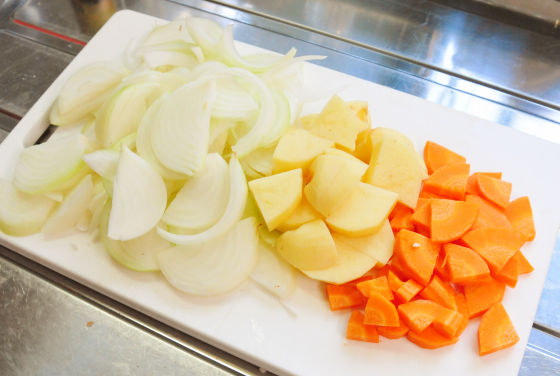 Heat 1 tablespoon salad oil and 1 teaspoon ginger in a frying pan ... ...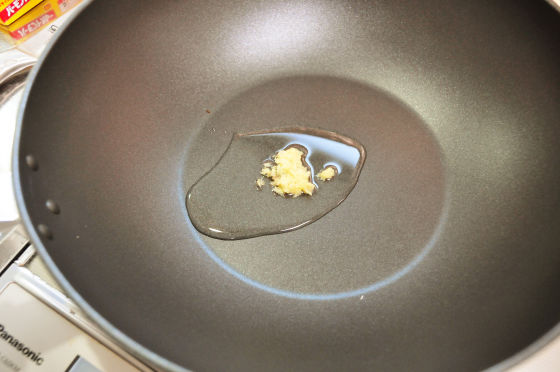 Bake spare ribs so as not to burn the surface.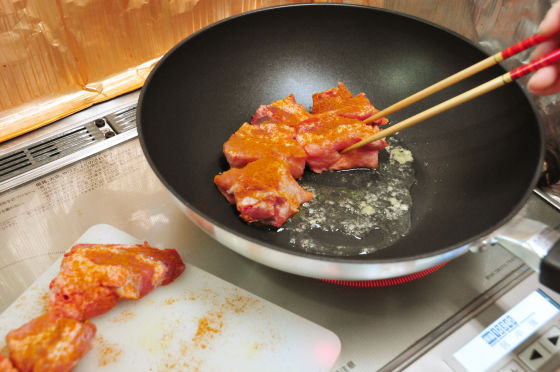 Once baked, transfer it to the dish once.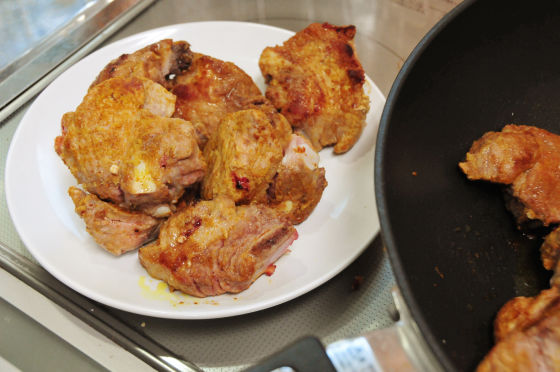 Oh, and about 900 g of meat used this time was piled up. A considerable presence.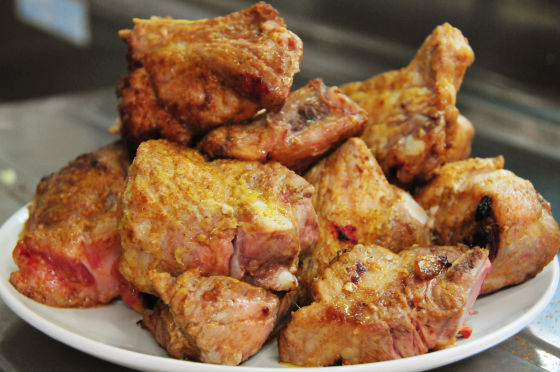 Add onions and carrots to the frying pan which baked spare ribs, stir fry well.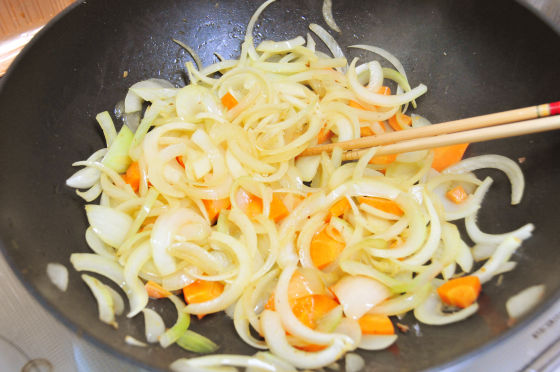 Arrange the spare ribs in a thick pot, and furthermore stir fried vegetables.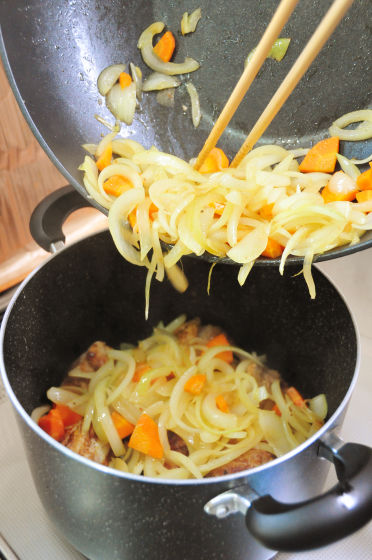 Add 1 tbsp of honey.



If water gets boiled and you get a chance ......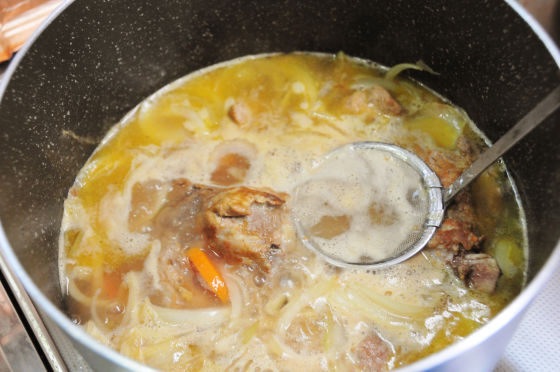 Cover lid with low heat for 1 hour.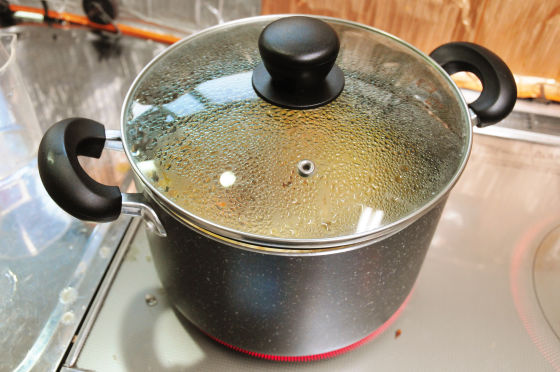 After 1 hour, add potatoes for another 10 minutes.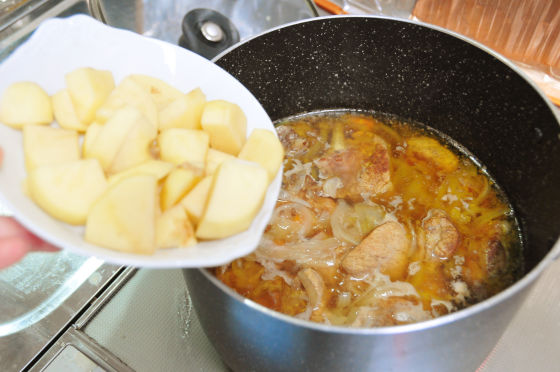 Then add potatoes and after 10 minutes break the Vermont Curry half box's roux.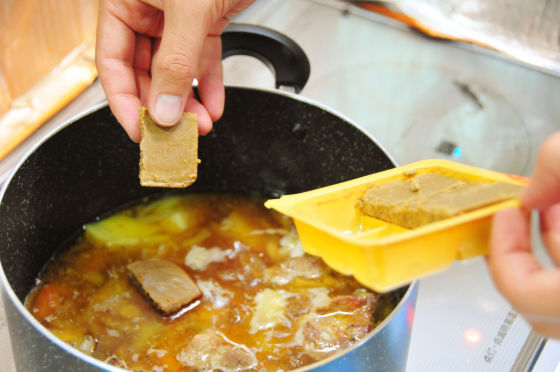 Complete it after cooking for 10 more minutes.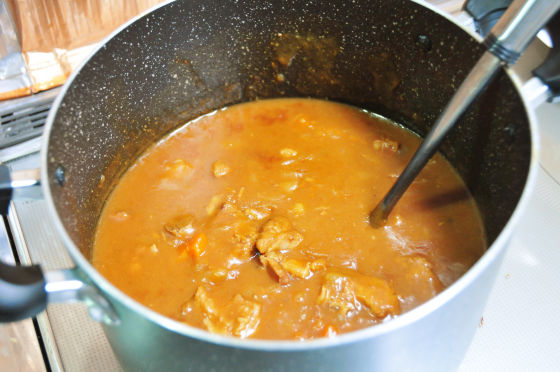 I tried to serve other next to rice.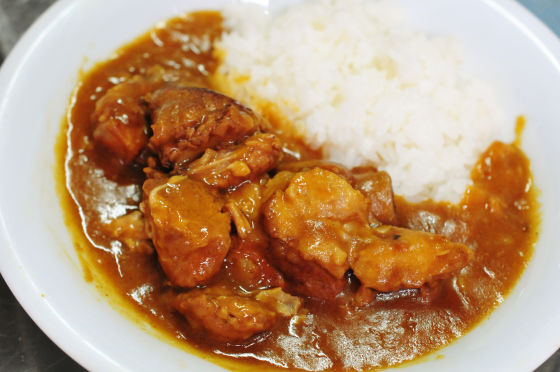 Lump of meat is huge and luxurious with bonbon bonbons and dishes. There seems to be a response to eating.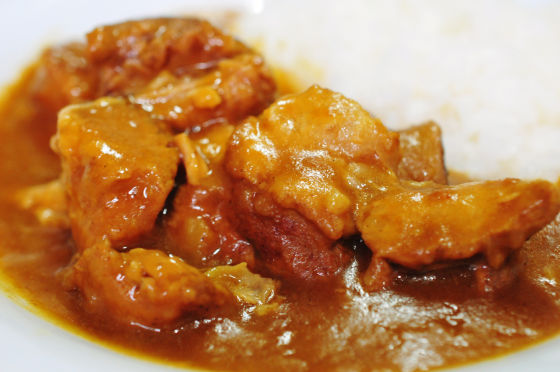 Meat is softer than you can with chopsticks.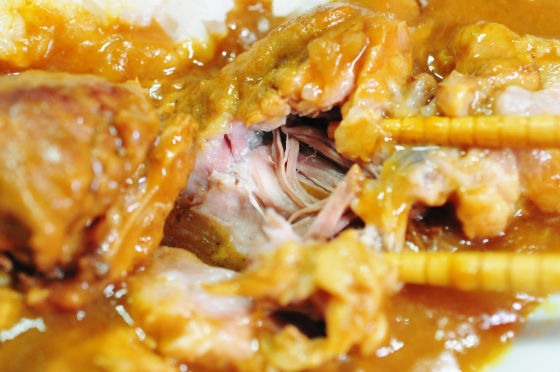 There is no reason that the curry filled with juice and juice is not tasty, finish with richness while mellow and entangled with sweet vermont curry and sparerib meat and gelatin. The curry was completed around 19 o'clock, but the editorial staff who made me hungry enough to have a row in front of the pot, "It is delicious!" It was rarely a storm of rave acclaim.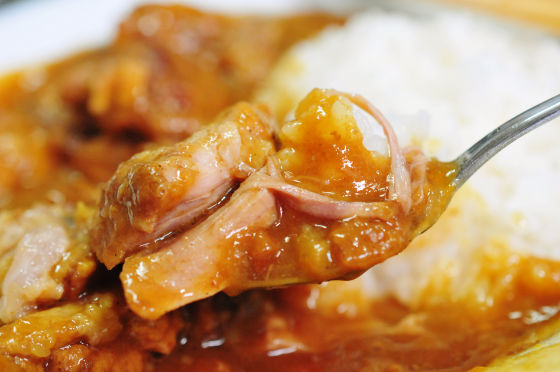 The vegetables are three kinds of carrots, potatoes and onions, but all but the carrots are melted and it can not be confirmed by the eyes. However, Ruu who was shaba shaba at the beginning was vegetable rushing and became a rou which has a very thick and rich taste.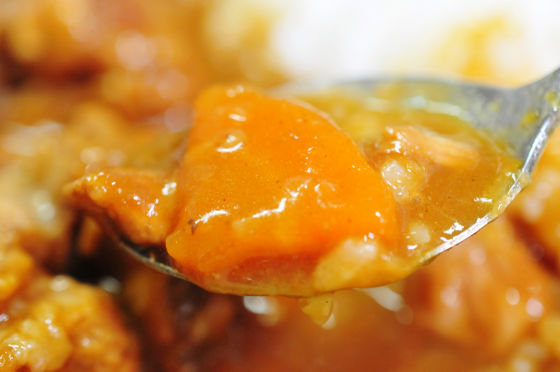 When eating meat with bone, it may be difficult for meat to go away from the bones quite a bit, but this time it is impressed that it broke down from the bone and broke down with a little touch. Too much meat was too soft, there was also a simple bone in the curry pot with no meat.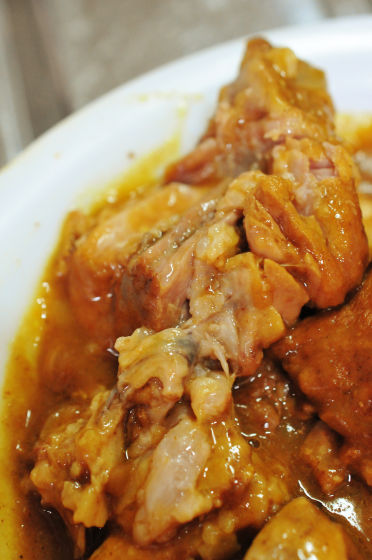 There is also a mass of meat that is bigger than the spoon, and it is satisfactory to eat and eat.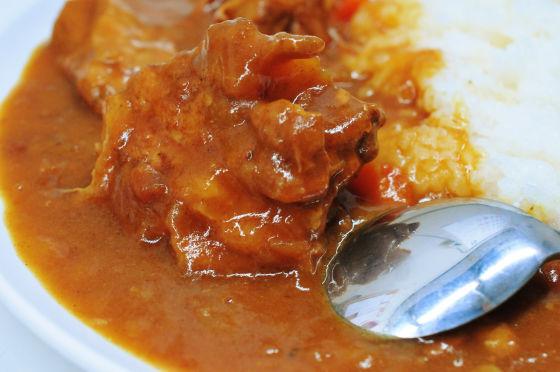 The price of "house food employee's house curry recipe" is 1260 yen including tax.Sapporo 1st Miso Ramen RecipeBasically it is based on instant noodles that make one meal, so it was easy to make quickly, but the house food employee's curry recipe is for a menu to eat in a large number A lot of work and time-consuming recipes. However, there are no complicated tasks and all three products made this time are easy difficulty, but despite that it is different from usual, it has become possible to enjoy a deliciousness on a notch, if you like curry, There was not one book.

Amazon.co.jp: House Food Company's House Curry Recipe: House Foods Co., Ltd.: Books