Glee officially announces that it hopes to recruit voluntary retirees for 200 employees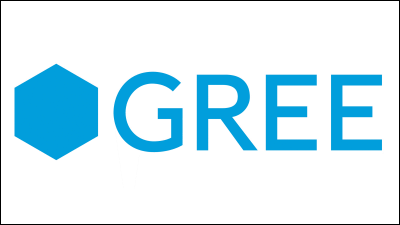 We closed eight overseas bases this summer, and furthermoreOsaka office closed at the end of OctoberThen Gree, who is expected, has officially announced that it hopes to recruit volunteer retirees for 200 employees.

Announcement concerning recruitment of voluntary retirees
https://www.release.tdnet.info/inbs/140120131002031770.pdf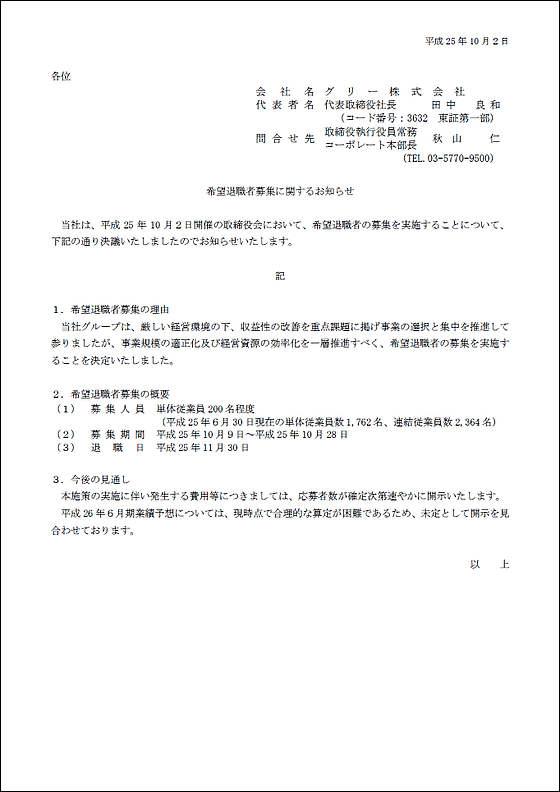 According to the release, it seems that the following contents were decided today by the board of directors today.


1. Reason for recruiting desired retirees
Under the harsh operating environment, the Group has focused on improving profitability as a priority issue and has promoted business selection and concentration, but in order to further optimize the scale of business and further increase the efficiency of management resources, We have decided to invite candidates who wish to retire.

2. Outline of recruitment for voluntary retirees
(1) Number of persons to be recruited Single employee 200 employees (1,762 single employees as of June 30, 2013, 2,364 consolidated employees)
(2) Period of offering From October 9, 2013 to October 28, 2013
(3) Retirement date November 30, 2013
It is becoming a very tough situation, but the part about how to recover from here is a place of management skill. Moreover, I have Mobage (Mobage) of Gri's standing position rivalDee N. A reverses market capitalization to CoroplaIt seems that the times are changing considerably again.
in Note, Posted by darkhorse