The theme, font, BGM, etc. for about 11,000 yen for free can be downloaded September 2013 Envato material series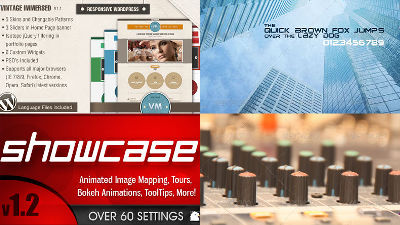 WordPress CMS theme, font file, JavaScript image map, license-free photo material / 3D modeling material, sound material of orchestra performance, project files for After Effects etc. operate Australia's high quality material sales site YesEnvato"Free of charge on a monthly basis.

◆ Create account

Since it is common to all sites,https://account.envato.com/sign_upGo ahead and enter your user name, password, e-mail address and full name, put a letter in ReCAPTCHA and click "Create Account".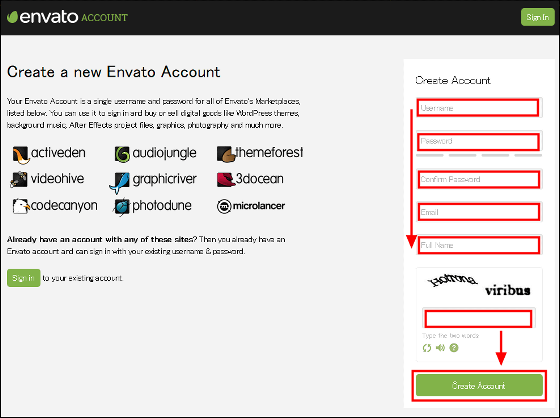 As the confirmation e-mail will arrive at the e-mail address entered above, click on the approval link.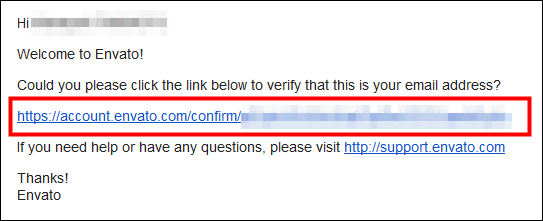 This completes the account creation, but since you are asked to approve the terms of use only for the first time login, please click on "Start Using ThemeForest (or each site name)" in the lower right after checking it.



If the account name is displayed in the upper right of the screen, login is completed.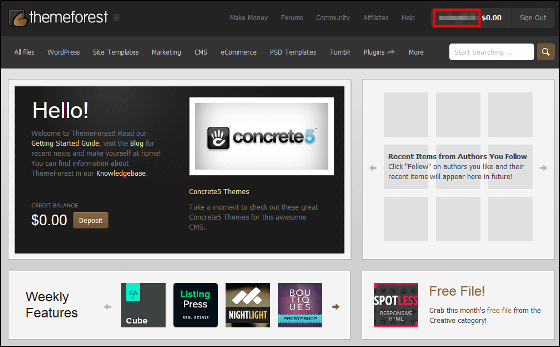 ◆ Download method

Log in at each site and click "Download it for free!" Displayed at the upper right of the page.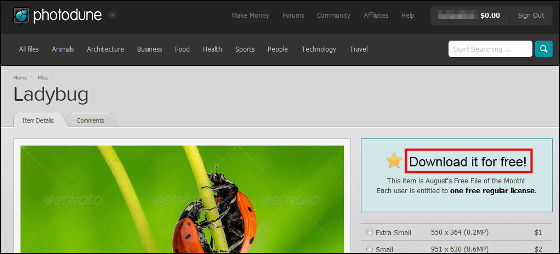 As a result, you can download free material of the September 2013 edition from below.

1:WordPress - Vintage Immersed - Multipurpose WordPress Theme | ThemeForest

Sell ​​site templates and theme for CMS such as WordPressThemeForestThe theme for WordPress CMS that can be used for various layouts, which is usually sold for 35 dollars (about 3400 yen) "Vintage ImmersedCan be downloaded for free.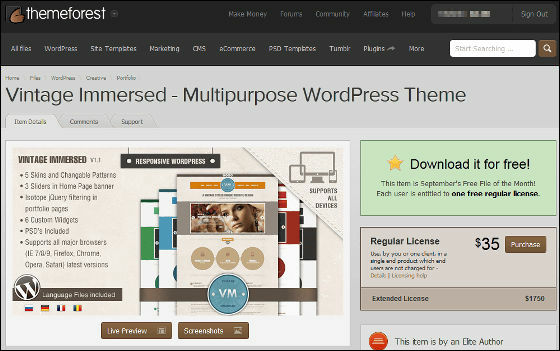 2:Fonts - Headplane TrueType Font File | GraphicRiver

Sell ​​photoshop PSD files, vector format files, icons, add-ons etc.GraphicRiverIs usually a font file "7 dollars (about 700 yen)"Headplane True Type Font File"Provided free of charge.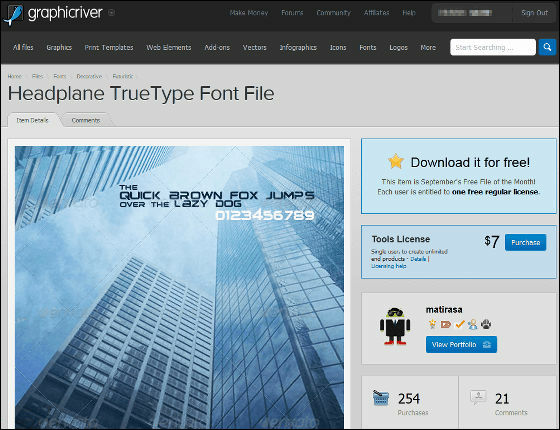 3:JavaScript - Showcase v1.2 | CodeCanyon

Various scripts such as PHP and WordPress plugins are providedCodeCanyonFrom the image map of JavaScript that normally costs 7 dollars (about 700 yen)Showcase v1.2You can download it for free.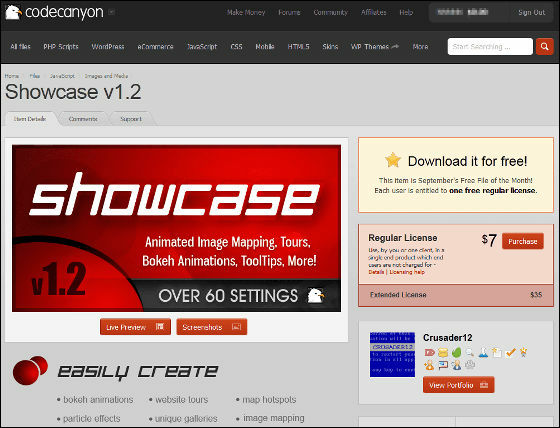 Four:Audio Mixing Desk Knobs & Controls - Stock Photo | PhotoDune

We sell royalty-free photo materialsPhotoDuneThen,Mixing consolePhoto material "Audio Mixing Desk Knobs & ControlsIt's free. Usually it is sold for 5 dollars (about 500 yen).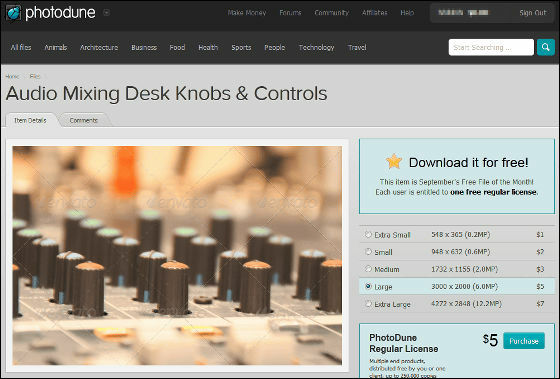 Five:Music - Chasing The Wind | AudioJungle

We provide notes such as copyright-free music and sound effectsAudioJungleIs usually sold for $ 17 (about 1,700 yen) orchestra performance "Chasing The Wind"Provided free of charge.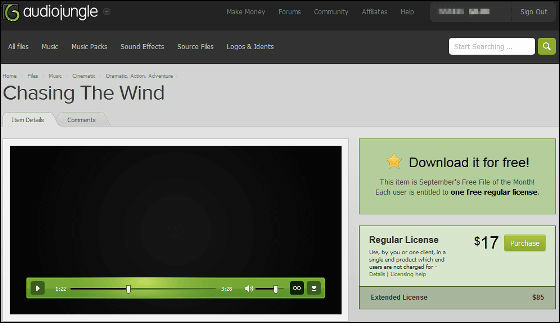 6:After Effects Project Files - Freelancer Portfolio - Hi, My Name is ... ... VideoHive

Handle After Effects project files, loops, movie materials, etc.VideoHiveFrom Project Files for After Effects, usually $ 25 (about 2500 yen)Hi, My Name is ...You can download it for free.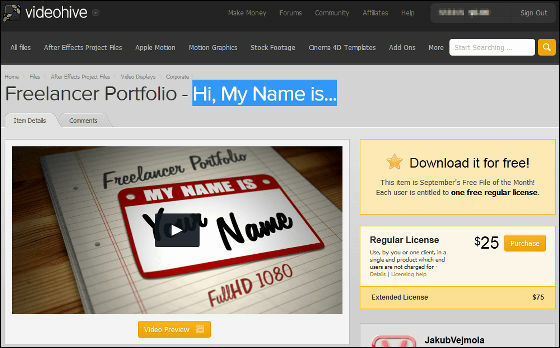 Hi, My Name is ... ... can be confirmed from the following.

Freelancer Portfolio Hi, My Name is after effect project videohive - YouTube


7:Flex - Plastique Video Player | ActiveDen

Sell ​​Flash materials and web materialsActiveDenThen, the video player design material of the Flex file "Plastique Video Player"Is usually provided for free for $ 5 (about 500 yen).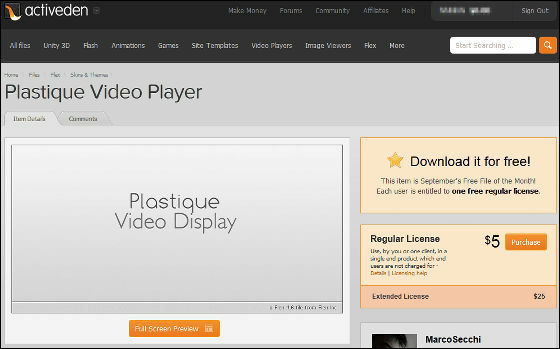 8:3D Models - Gas - Oil Lamp | 3DOcean

We sell 3D modeling materials and CG textures etc3DOceanYou can download the 3D modeling material of the oil lamp normally sold for $ 10 (about 1000 yen) for free.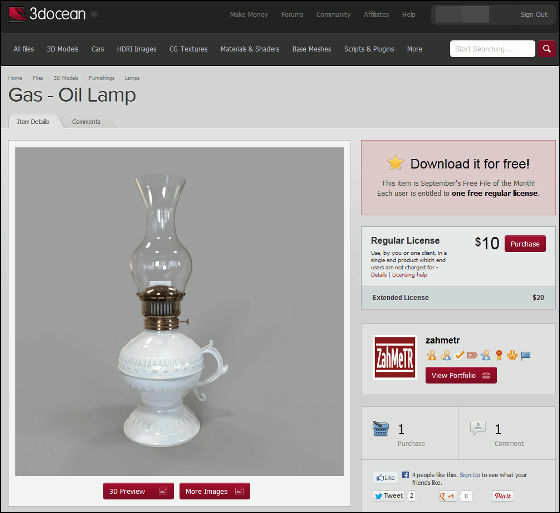 Therefore, when calculating the total amount of the downloaded file, 8 kinds of materials of 35 dollars + 7 dollars + 7 dollars + 5 dollars +17 dollars +25 dollars +5 dollars +10 dollars = 111 dollars (about 11 thousand yen) I downloaded it for free. Each of the above files can be downloaded until 30th September in local time.