I went to "Steak ken" where I can eat steak for about 30% off on 19th.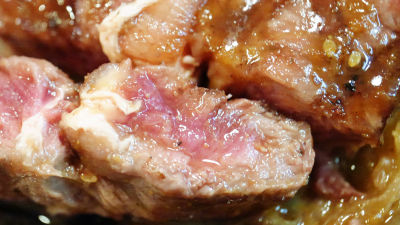 As for the steak ken, the presidentWell wellMr. Official Blog "Roadside hyena blogAlthough it is famous in many ways, the campaign of "Ken no Day" is carried out on the 19th of every month, and we carry out campaign which can eat "Premier Ken steak 240g" with about 30% discount. Furthermore, we also went to a shop to eat campaign menu using Hakata Tokei of autumn menu because it was selling for a limited time.

Steak hamburg & Salad bar bar 【All menu with menu of all you can eat with a set】
http://www.steak-ken.com/

Arrived at the store.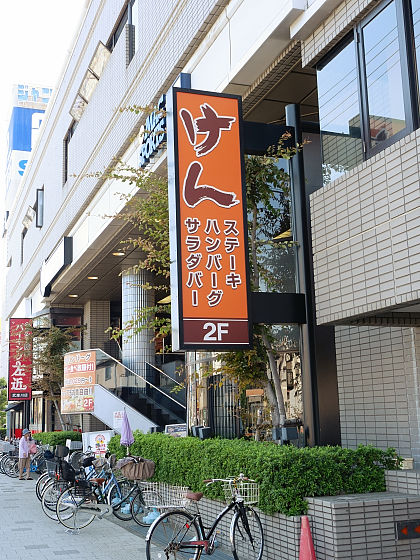 I did not make a notice on today's Ken Day especially at the shop front.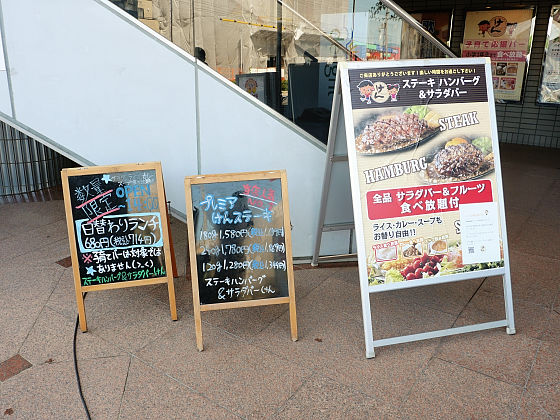 Arrived in front of the store on the second floor.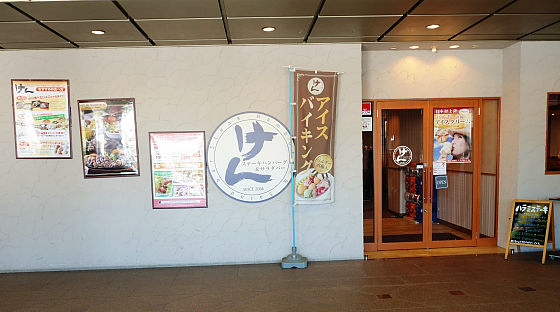 When you sit down, you will receive a menu.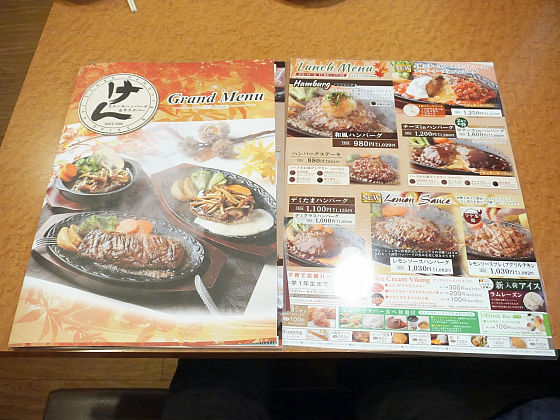 240 g of Premier Ken steak of 1111 yen including tax (1659 yen including regular tax) which is discount today ...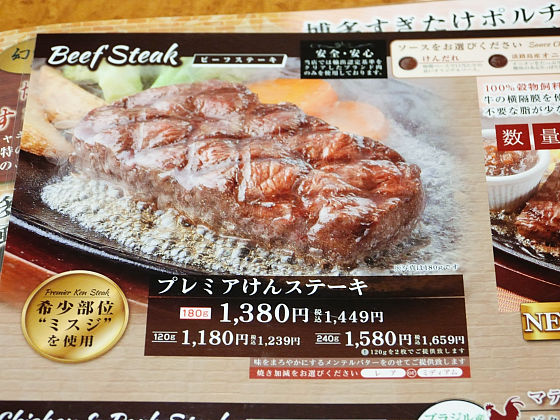 We ordered Hakata Tokeike Porcini Cream Hamburger (1344 yen including tax). Both are price including all you can eat salad, rice, curry and soup.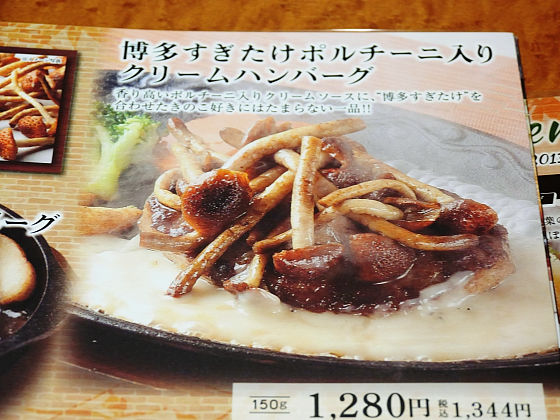 While waiting for the order, I will pick up the all-you-can-eat menu. By the way the drink bar and ice cream buffet are not included in the price of steak or hamburger steam at extra charge.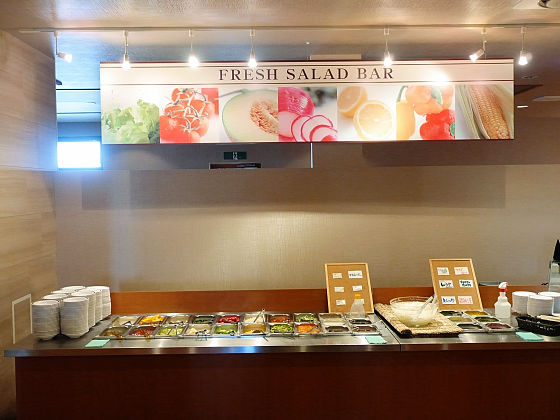 The salad bar is like this, you can take vegetables and a little fruit for free.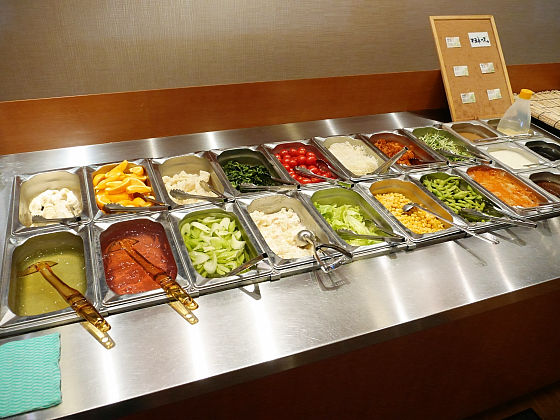 Five kinds of dressing were prepared.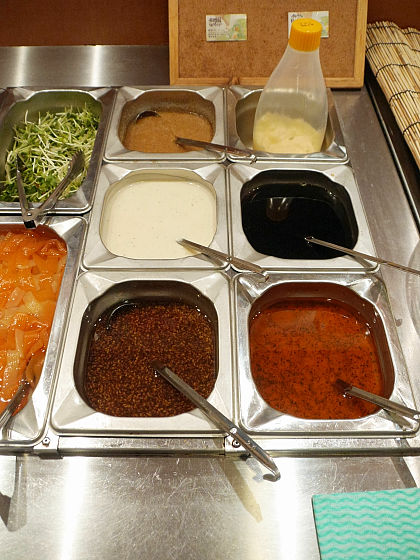 Although it seems that it is not put at other shops, there was also a somen at the shop visited.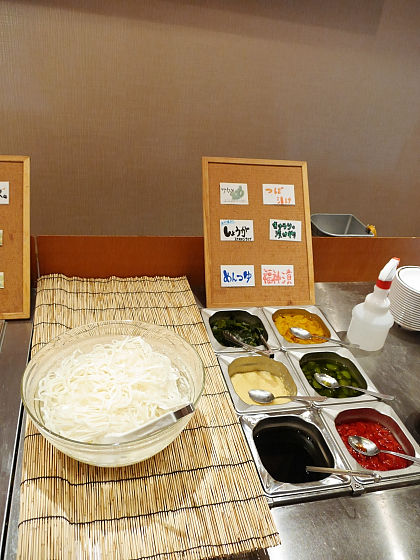 All you can eat rice, curry, soup, hot bar and drink bar are like this.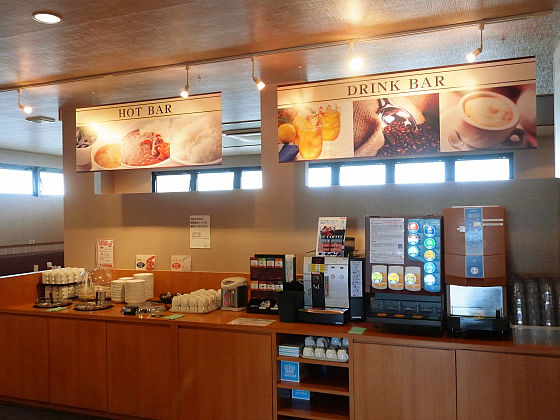 In the hot bar, soup, curry, and rice are prepared in silver jar.



curry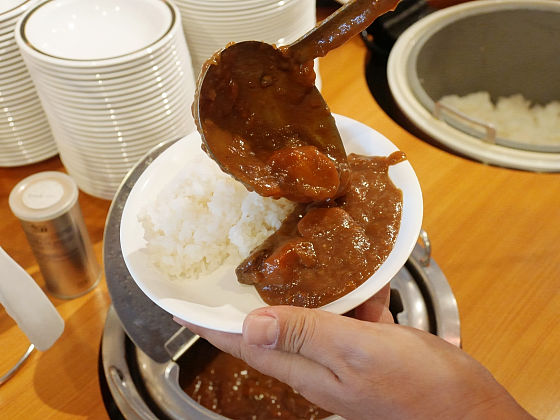 Put the holy cup in a cup ......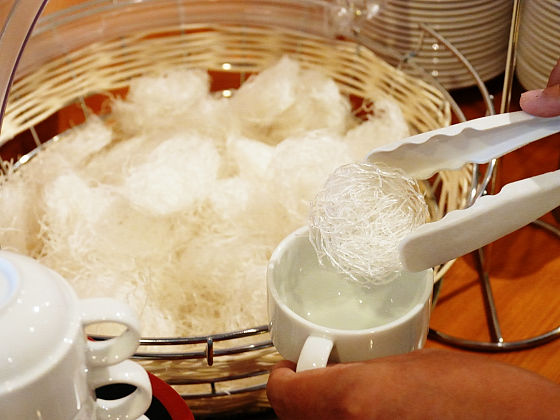 Pour the soup and finish the sweet soup.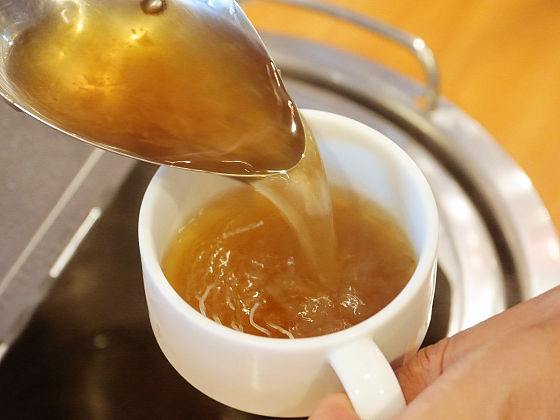 Instead of going to pick up the free buffet menu, the premier Kake steak and Hakata Take only Porcini Cream Hamburg arrived in about 10 minutes.



Premier Ken Steak is a steak served with steel plates. You can choose from four kinds of steaks, but this time we chose a miso based sauce.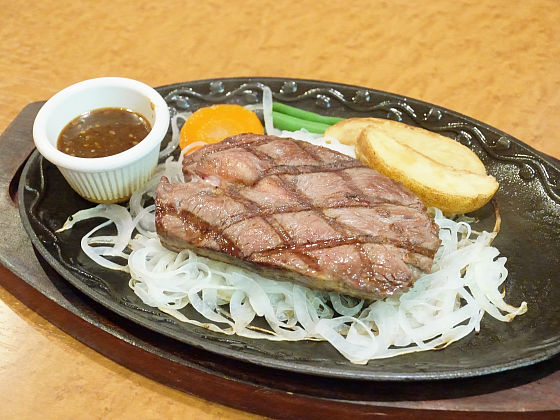 Using a Viking menu to make it a set look like this.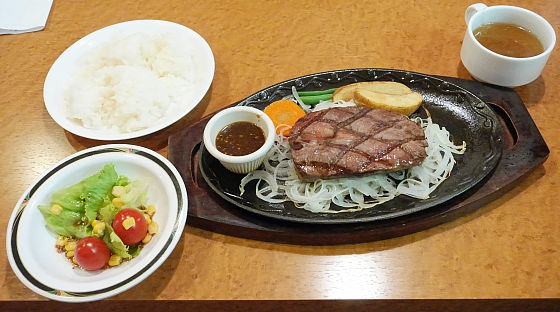 The steak has grilled eyes, and the meat juice is dripping before cutting.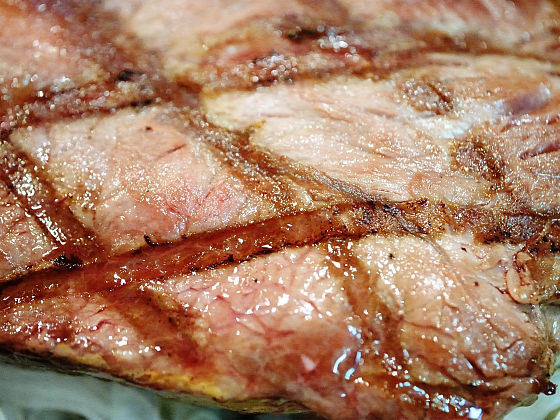 Fried potatoes, carrots and carrots are standard garnish, and even onions under the steak are packed tightly.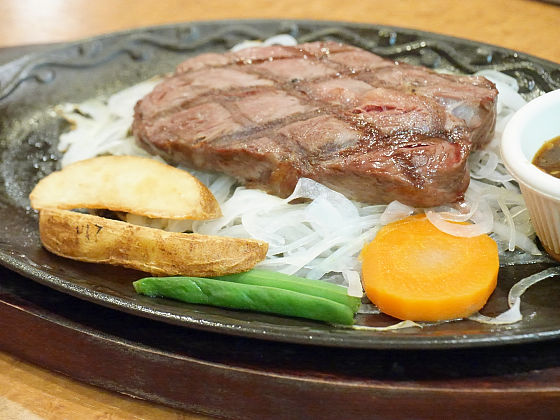 I'm going to steak for sowing ......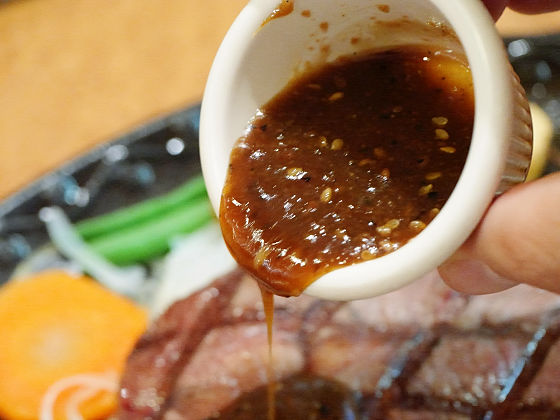 Savory evaporates on the heated iron plate, spreading an appetizing smell.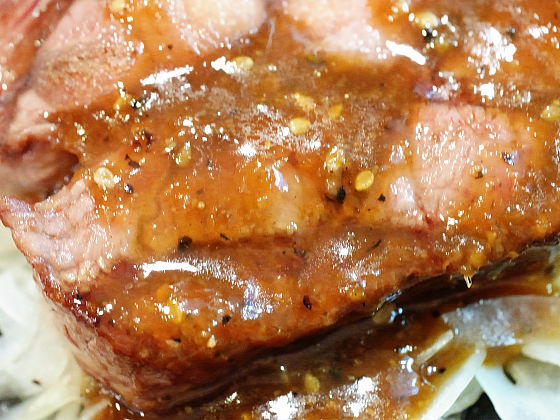 When cut it is like this. Regrettably, the beef streak has entered the middle of the steak that I ordered at the rare. I decided to eat it.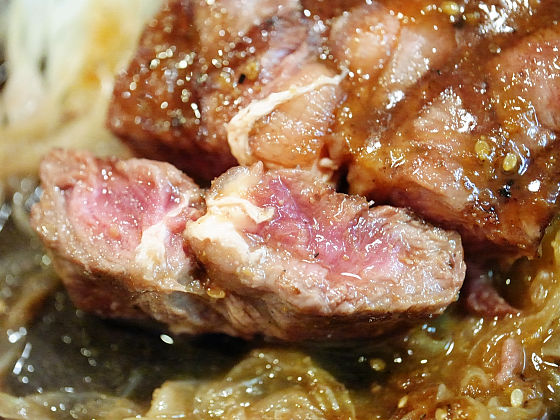 Steaks ordered at the rare have a reddish but somewhat hard but eating response. The slightly consolidated lean meat "meat eaten" is a perfect taste, the taste of lean is condensed. Good compatibility with kendo with miso somewhat sweet. But I was a little worried that the streaks were still entered.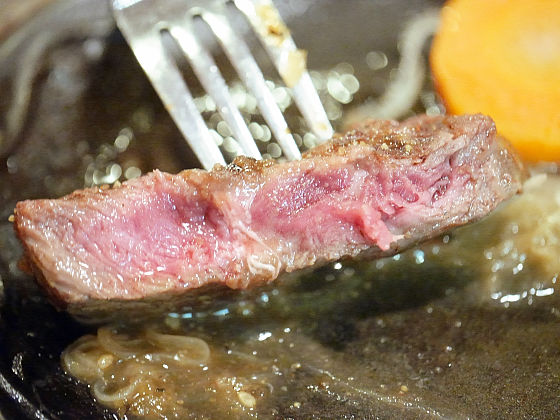 Sweet savan sake has a slightly junk taste while rice is going forward and it feels nice.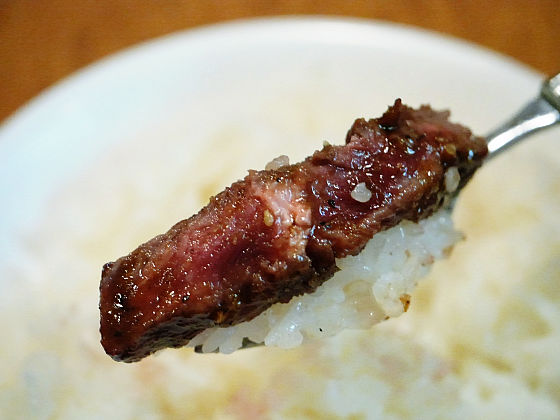 Good for onion and chopstick break. It is burned a little with iron plate and it has a savory taste.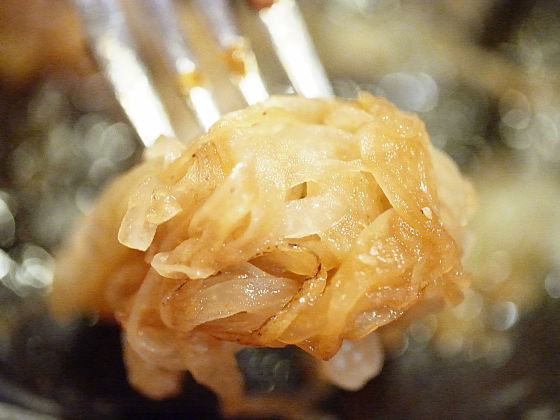 The vermicelli soup of the Viking menu is normal and tasteless without permission.



Salad is also a good place to choose several kinds of dressing.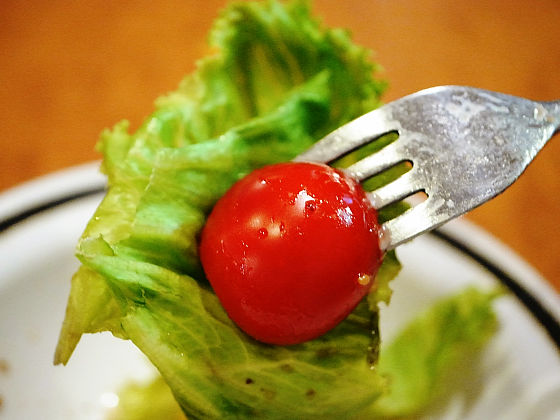 Curry is the main ingredient such as vegetables, it seems that meat is not very much contained. Ken 's president says curry and ice are tasty and delicious menu.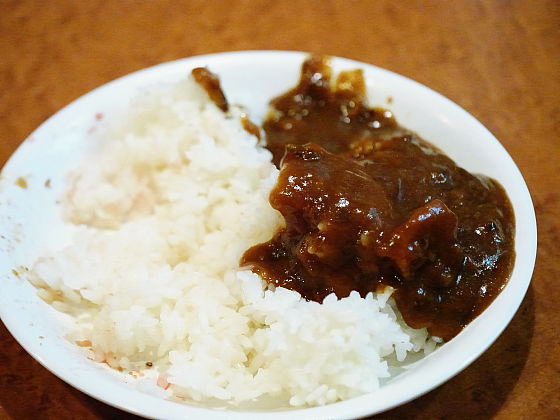 It seems to be a company conscious of the incorporation of family members, curry with little pungency for children. However, it seems that vegetables are considerably dissolved in curry, and the sweetness of vegetables is felt.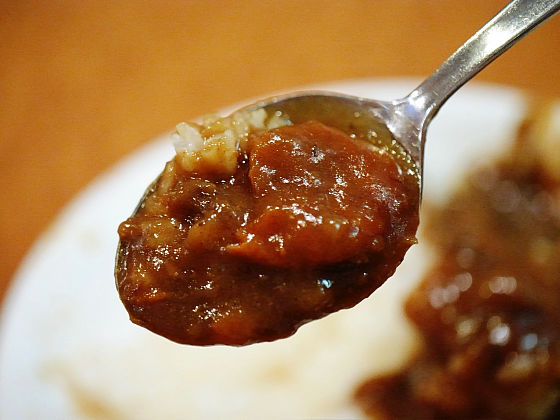 Hakata Tooruke Porcini Cream Hamburg is like this. Garnishing is accompanied by steak.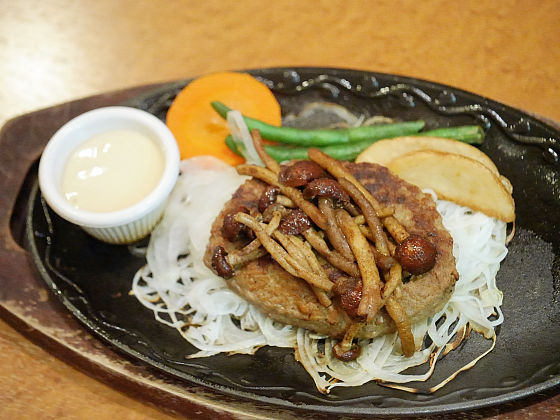 Hakata Takemasu which is topped on hamburger steaks eyes.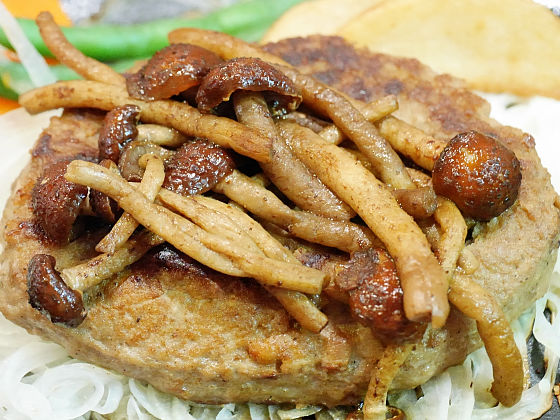 Porcini cream sauce seems to look like ordinary white sauce.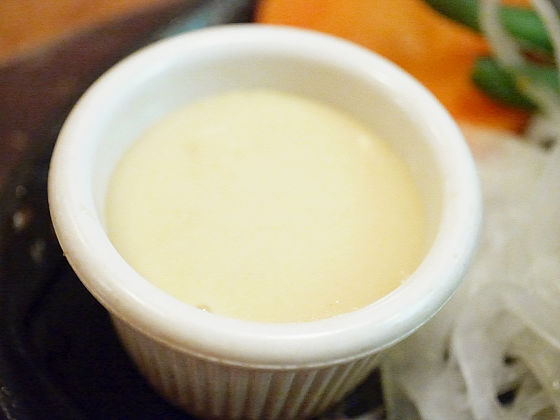 Hang the sauce on the hamburger.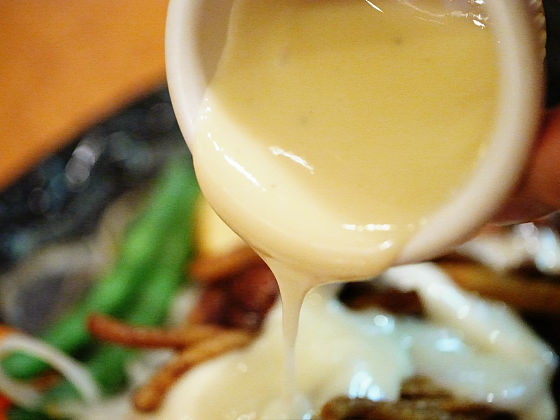 When you hang the sauce on a hamburger steak, the cream creamy creates appetite. I will eat it.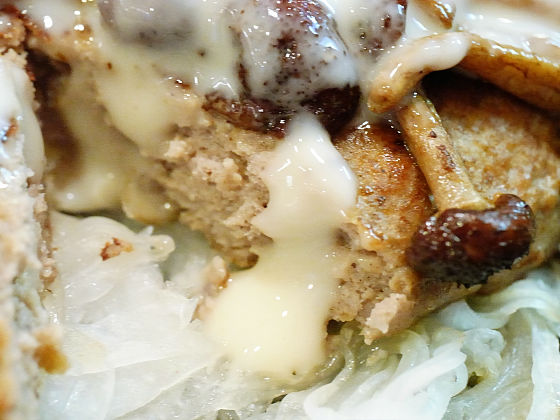 Ken's president previously said ""Ken" is a hamburger, but honestly, it is not very tasty (bitter smile)There is nothing fresh like the hamburger made in the store, there is nothing like the fact that the hamburger of the retort was thawed, there is not much 味 味 of the meat indeed. Because the taste of sauce also enters porcini, the taste of cream is cheap and cheap, so it may be better to ask a steak at the end of the process.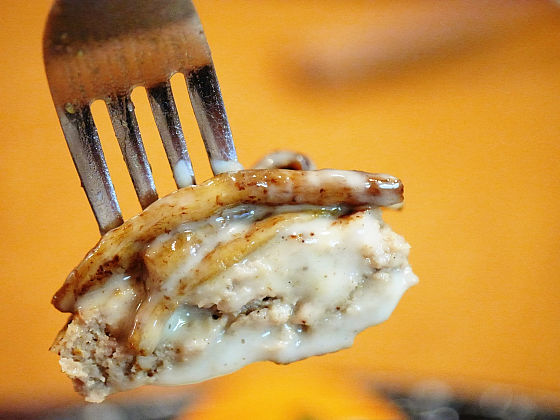 Since hamburger steak, sauce is not good, even if you eat with rice, the impression has not changed. However, Hakata too much crunchy texture is good.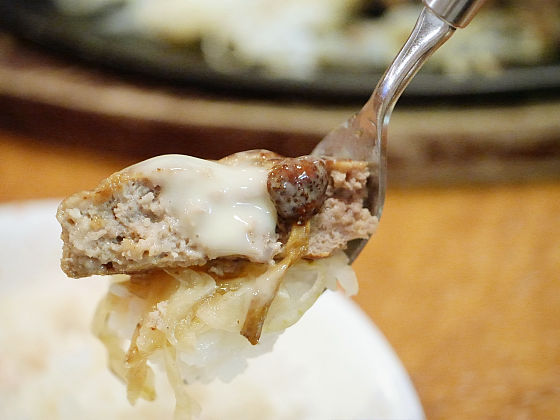 Finally I ordered ice cream buffet (315 yen for adult tax) on the dessert menu. Children under 1st grade of primary school can eat at 105 yen including tax.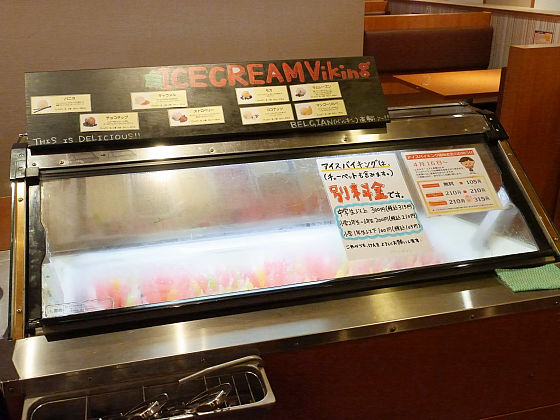 In the store I visited, you can eat ice cream directly imported from 8 kinds of Belgium, and this time I tried picking 4 kinds of vanilla · strawberry · chocolate chip · autumn limited rum raisin.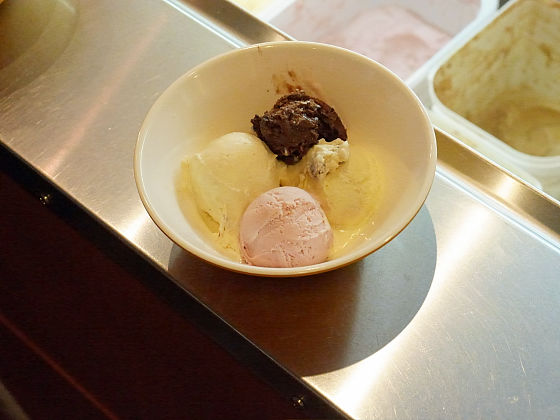 Vanilla has a strong sweetness. Although it is not a cheap taste at all, although it is quite sweet even if you can eat it all, it seems to be difficult to eat a lot.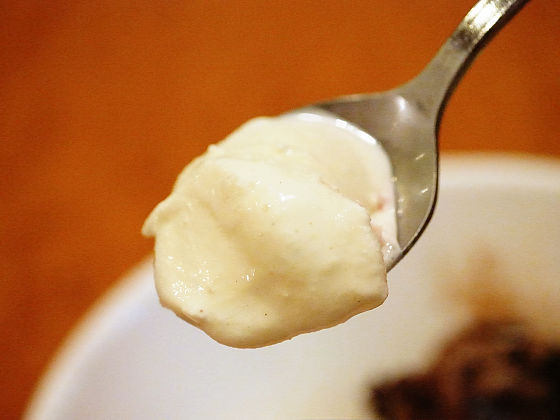 Although strawberries also have somewhat sour taste, the taste of strawberries is not felt much. Due to poor preservation state, cream seemed to have separated.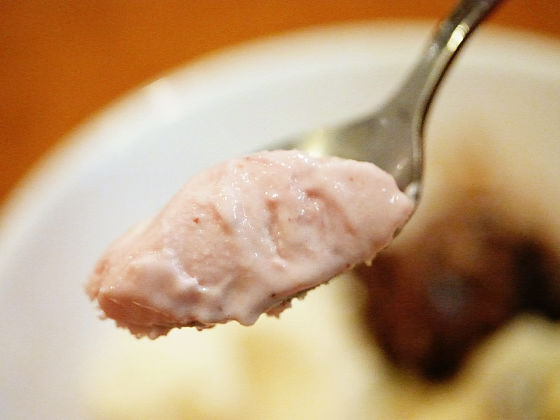 Chocolate chips are Belgian chocolate thick and rich in luxurious taste. Eating a lot is a little difficult ice, but among the four items Ice is the most impressive ice cream.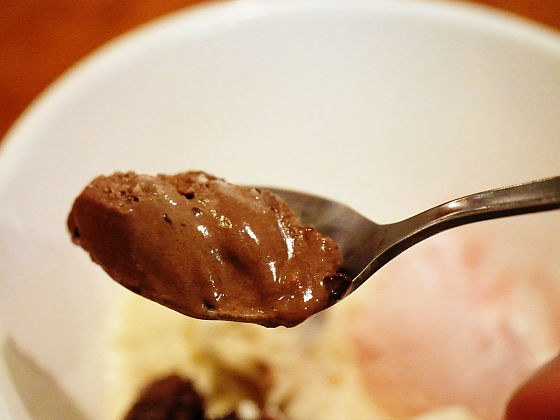 Good luck with rum's aroma and raisin taste while rum raisins are thoroughly alcoholic so that they can be eaten by children. The sweet taste was not something to worry about.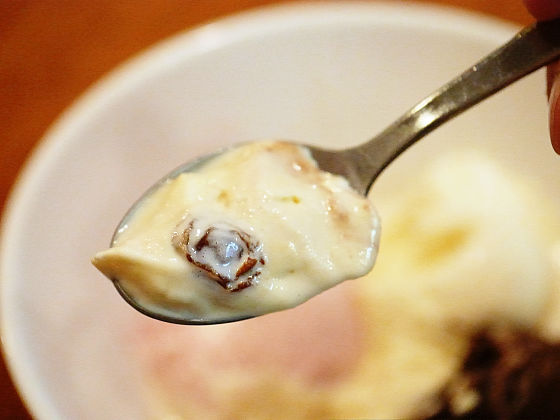 Since "Ken no Day" is held on the 19th of every month, it is recommended when you want to eat meat. All you can eat buffet menu is also substantial, so it may be a nice shop to go for family with a feeling of fullness.