Starting reservation for the world's smallest size personal computer running Android and Linux at 4000 yen level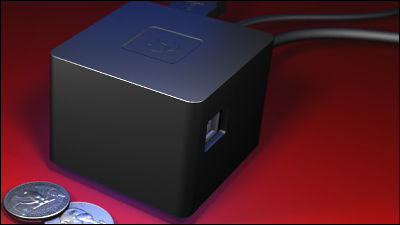 It is a cube of 2 inches on a side (about 5 cm), it is a 1.2 GHz CPU made by FreescaleI.MX 6, OS is running Android 4.2.2 or Linux, equipped with interfaces such as HDMI · S / PDIF · eSATA · GbE · USB etc., Wi-Fi · Bluetooth can also be built in, IR can also be expanded world The smallest desktop PC "CuBox-i series"Currently the pre-order has started from about $ 45 (about 4500 yen).

The CuBox i From SolidRun | The Litle Computer that can
http://cubox-i.com/

Tiny $ 45 cubic mini-PC runs Android and Linux LinuxGizmos.com
http://linuxgizmos.com/tiny-cubic-mini-pc-runs-android-and-linux-on-freescale-arm-cpu/

Four new models are available for the newly released CuBox-i, FreescaleCortex-A9 processorBased onSoCI.MX 6 is installed as a CPU. For the first cheap model CuBox-i1, the CPU has a single core, GPU has GC 880, and 512 MB of memory is installed, and the high-end model CuBox-i4Pro has 4 core CPU and the GPU has GC 2000 and 2 GB memory It is said that. Of course, like CuBoxXBMCMedia applications also work. Furthermore, because there is a microSD card slot, storage can also be increased.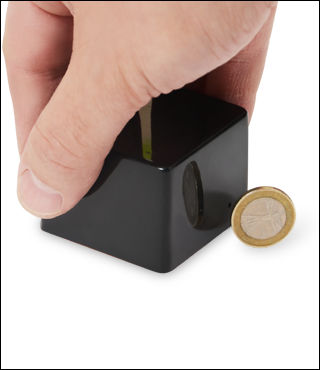 There are no fans, you can play 1080p movies in full screenHTPC"This CuBox is a flexible and advanced platform optimized for Android TV applications and media-centric open source application development, etc. Also, SolidRun's CTO, sold by SolidRun Value added is that it has provided important resources for developers such as an excellent development ecosystem and a comprehensive software development kit. "

You can see how the CuBox which is the initial model of CuBox-i actually operates from the following movie.

XBMC on SolidRun Platform named CuBox - www.solid-run.com - YouTube


The CuBox-i series is a model that is cheaper than CuBox and performance has evolved. It is insufficiently small size and silent, and furthermore it is oddly as cheap price, so if it is used in a divided way it should be enough. In addition, the shipping schedule is November 2013, you can choose as an option $ 8 (about 790 yen) as an option when purchasing an AC adapter that can be used in Japan, and the shipping fee to Japan is $ 18 for Air Mail Post (about 1790 Yen), EMS is $ 38 (about 3780 yen).

CuBox-i1 | SolidRun IMX
http://imx.solid-run.com/product/cubox-i1-2/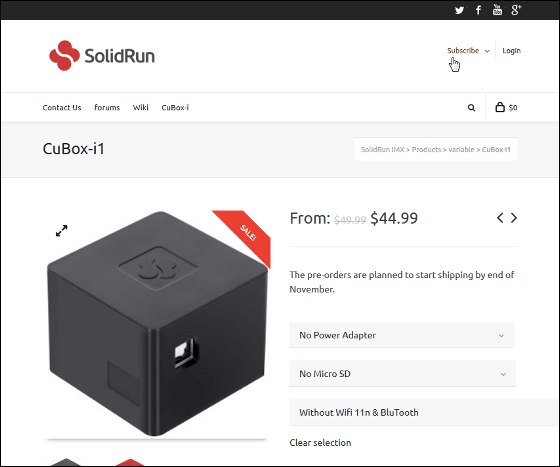 · Continued
I tried running Android and Linux on a super-small PC "CuBox-i1" with about 5000 yen - GIGAZINE