12 times the size "Mori Koshirou 1kg Dorayaki" etc. Daimaru Tokyo Store 1st Anniversary Surprise Big Size Confections Taste Review


The Daimaru Tokyo store sells various campaign products as "Ho Te Town's 1st anniversary! Special Surprise". Among them, I bought and eat it as soon as the big size dorayaki and standard souvenirs of Tokyo souvenirs such as sticky items were puzzled.

Daimaru Tokyo store flyer and shop information | Shu Shufoo! Flyer Search
http://www.shufoo.net/shxweb/site/shopDetail/175217/

To Daimaru Tokyo's leafletOka Izumi Izumi General Headquarters1 kg bean Daifuku,Mori KoshiroOf 1 kg dumpling,Tokyo HIYOKOThree times version of HIYOKO FAMILY,Akasaka AonoOne year anniversary fertilizer,Pierre Hermé · ParisAbout 2.5 times the Macaroon Andy Viduel,Mommy's AnselAs I was actually notified of the sale of the big whole apple pie, I actually went to the store and went to buy, but unfortunately the 1kg bean Daifuku of Okaya Imaizumi headquarters was already sold out, but almost everything else was got.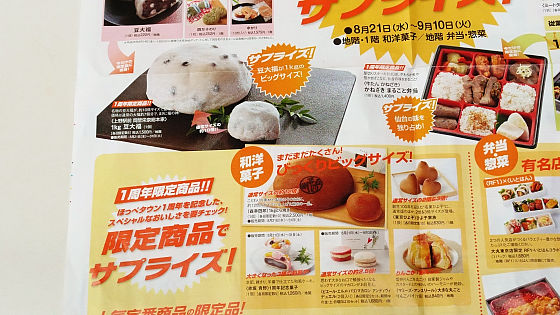 Sliding.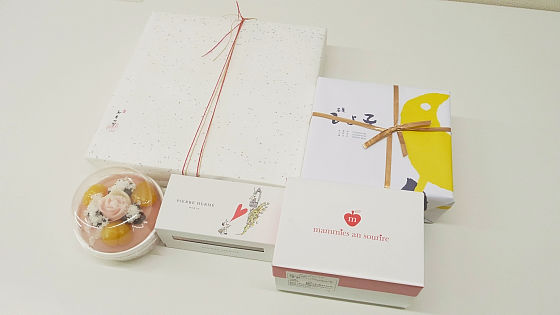 Mori Koshiro 's 1kg dorayaki (2500 yen including tax) has a luxurious atmosphere. You can see that it is quite big when you overlay normal size dorayaki bags.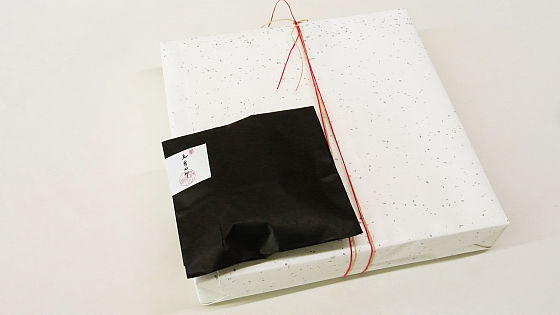 Looking at the raw materials preservatives are not used, making it in full swing.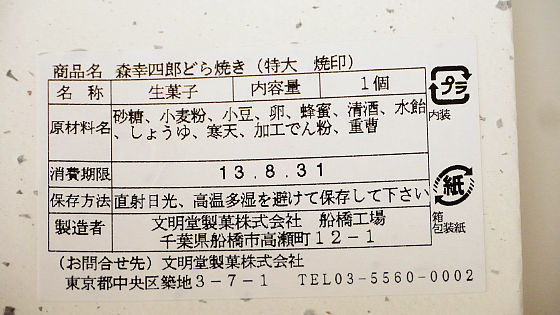 When opening the box, 1kg of dorayaki appeared in plastic wrapped.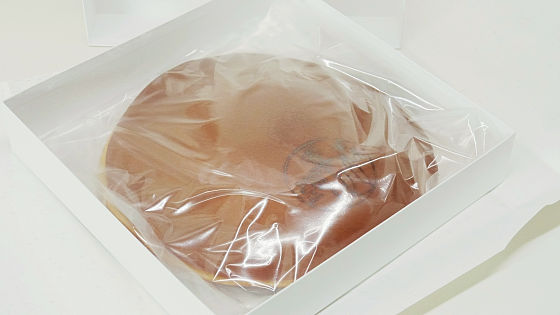 If you take it in your hand you will know the size ... or too heavy.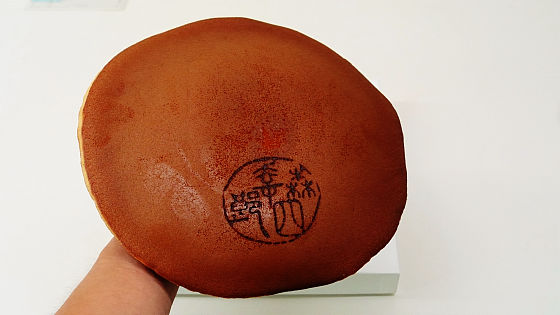 Dorayaki with normal size - Compared with iPhone 5 like this. It is ... it is big.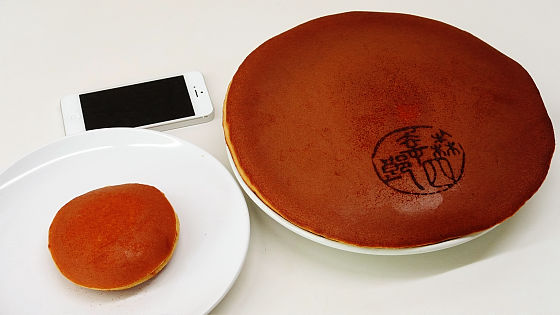 Weight of the dish was truly 1 kg.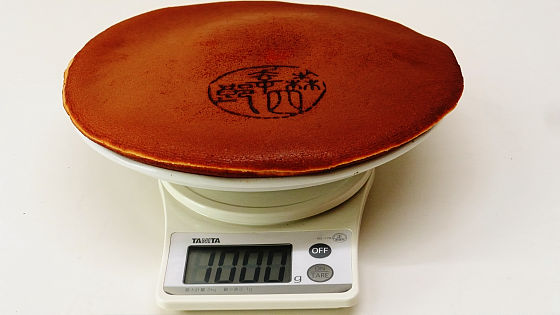 I can cut it as it is, so cut the dorayaki into 1/8 size.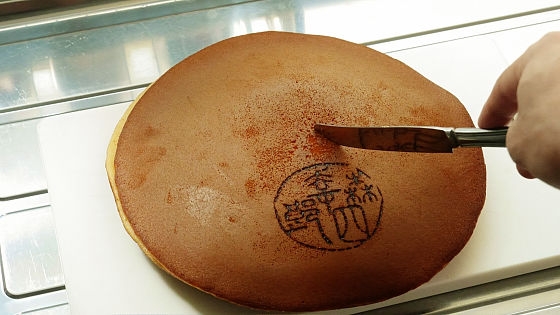 A tremendous amount of bean paste is confiscated Konnichiwa!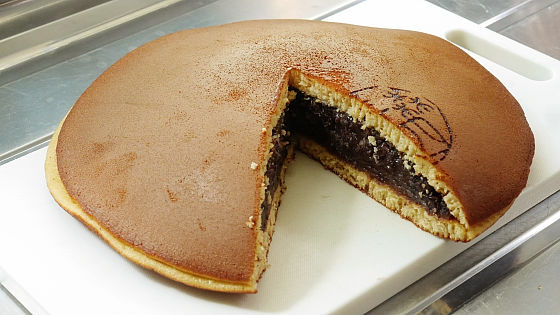 It seems that there are many ratios of dandruff than normal dorayaki. I decided to eat it at once.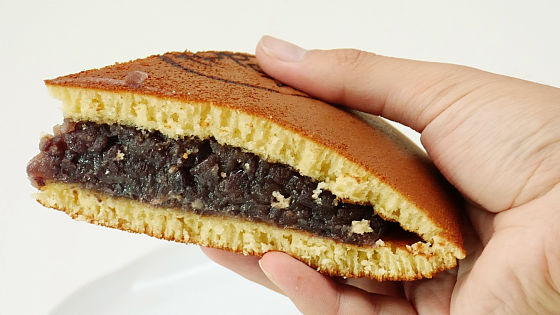 Again, as you can see, there are more rattles than normal dressing, and the taste of the bean paste is intensified. However, the anko · fabric is also making full-scale, dough grilled fabrics and fine grains are fine.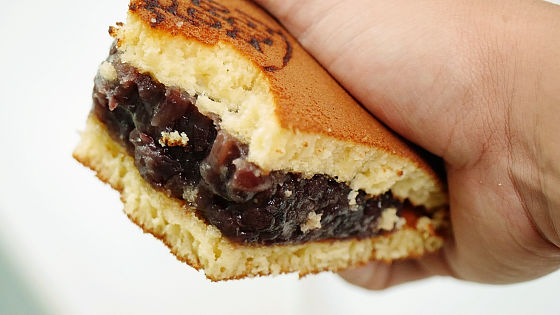 Because there are many dorayaki fabric at the end, the ratio of dough and dough is good. Just because it is quite sweet, it seems better to have darker tea.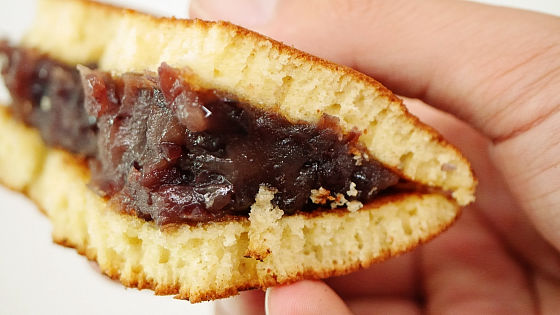 Next challenge to 3 times big size Hiyoko (630 yen including tax).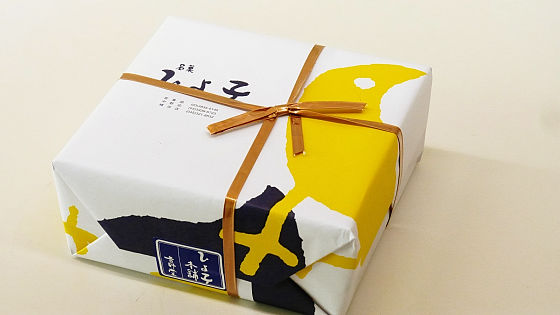 In the material you can check white bean paste of the contents of Hiyoko.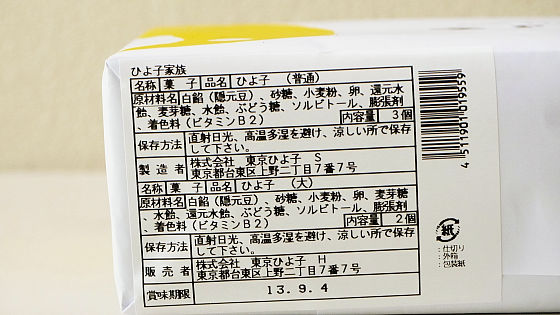 Hiyako wrapped in wrapping paper when opened. I will remove the wrapping paper.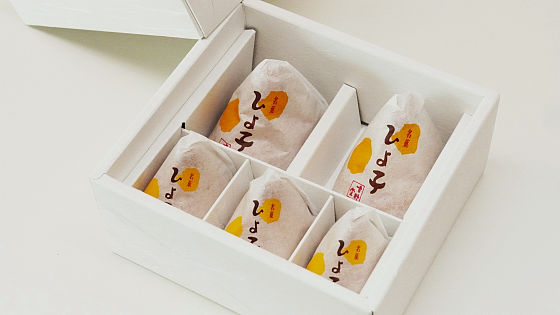 It is like this when removed from wrapping paper. The weight is 91 grams, and the usual size of the chick is 30 grams, so it's still three times the weight.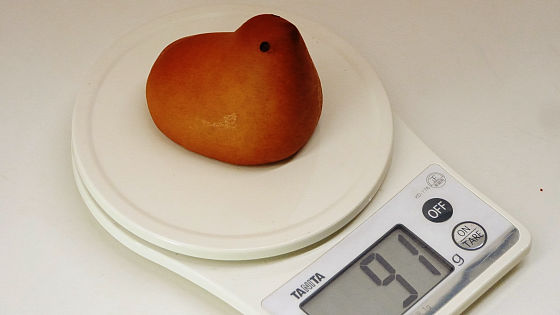 As ordinary size and like parent and child. It seems strange that Hiyoko 's parents are 3 times bigger size Hiko, but trying to eat.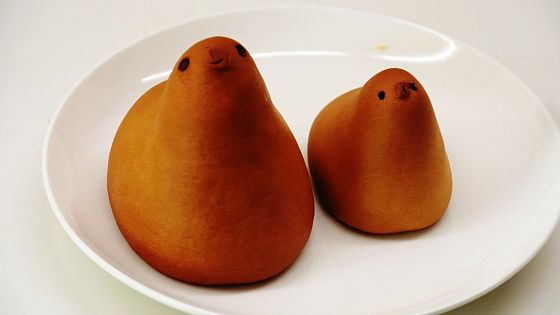 As you can see, the proportion of white bean jam in this is still too much, with a sweet impression than the usual HIYOKO, the difference is evident when eaten with small size. Since it is a product with brand name, it was well sold at the venue.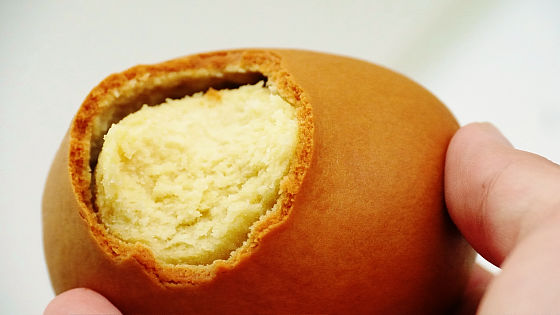 Atmosphere that Akasaka Aono's 1st anniversary fertilizer (1260 yen including tax) is no longer a fertilizer.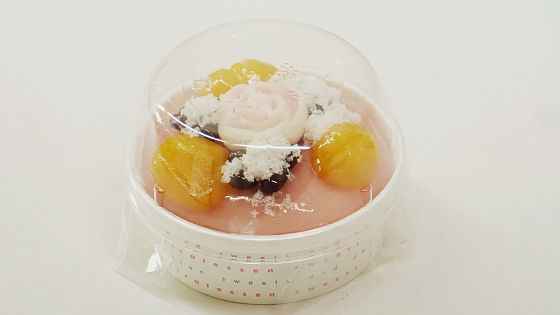 In raw materials you can check raw ingredients such as red beans, chestnuts and white balls familiar fertilizer.



The weight is 402 grams including vinyl wrapping.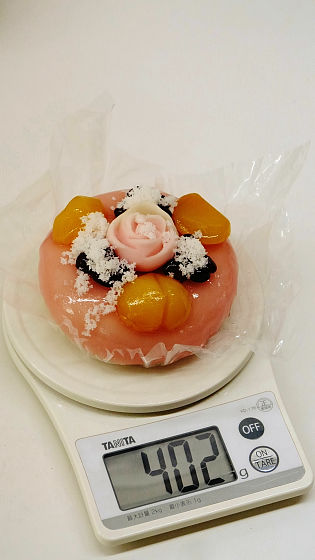 On the top of the fertilizer you can check sugar, chestnut's sweet-deep-fried bean, azuki bean etc.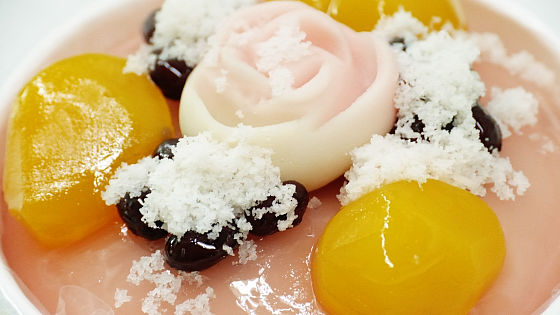 When cut it is like this. It has become a layer of fertilizer, anko, and Norikiri. I decided to eat it at once.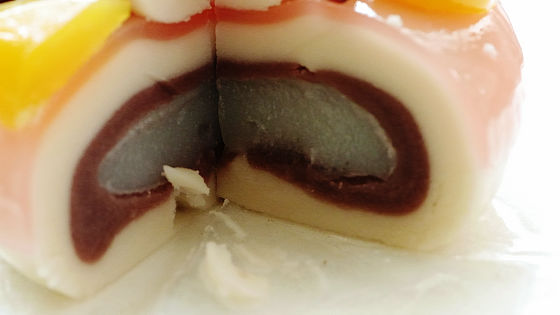 Although it is getting larger, not only red beans, but also a lot of neat cakes are contained, so I do not feel the strength of this taste so far. Just quite sweet so dark tea is essential.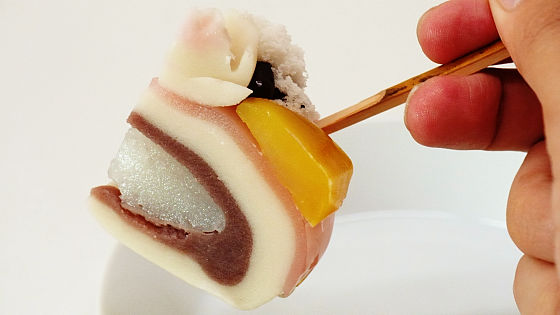 Macaroon Andy Viduel (1680 yen including tax) about 2.5 times more than Pierre Hermé · Paris is fashionable in the atmosphere of the box.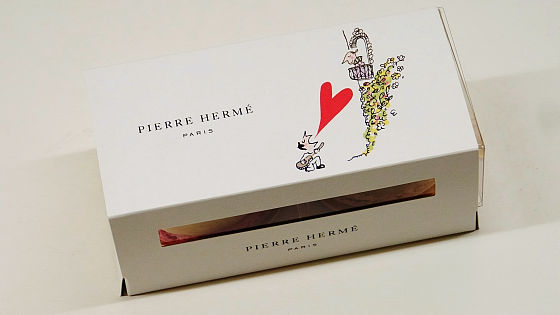 Raw materials were not written at all.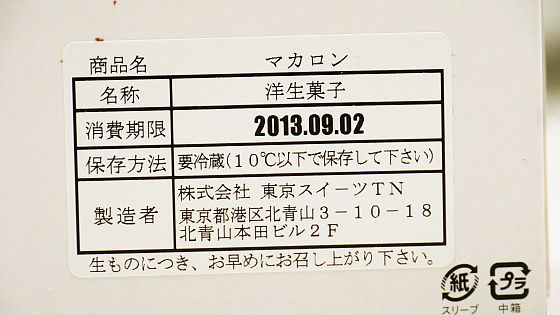 Push out the box and open it.



The size is the size to ride in the palm.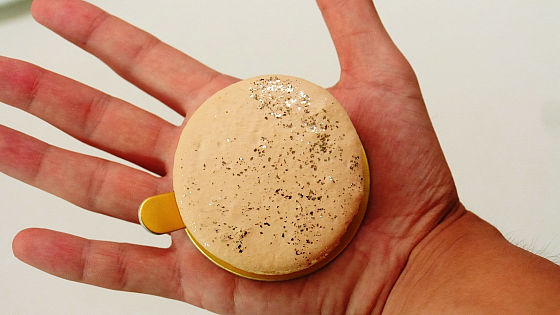 It weighs 57 grams, and the original macaroon itself is small, so it is not staggeringly big and not heavy.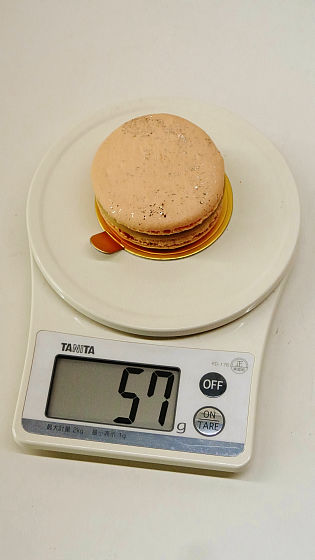 With the taste of Anfini Manja Suman, you can see the green cream on the side.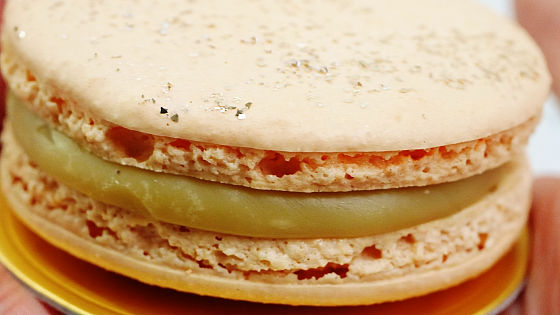 After all it is also sweet, necessary for tea and coffee to eat. Although it was an explanation that it tastes of jasmine flavor, since cream becomes more than macaroon cloth, I feel strongly the taste of cream.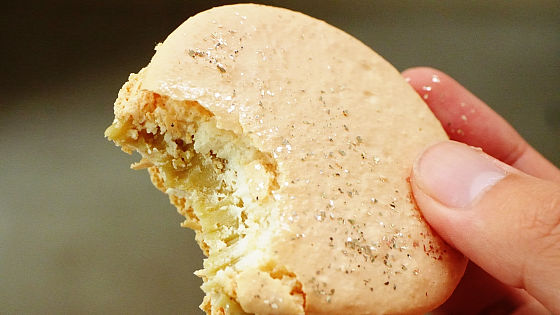 Mammies Anse Lille's big whole apple pie (840 yen including tax) is an ordinary size because it envelops apple in pie cloth.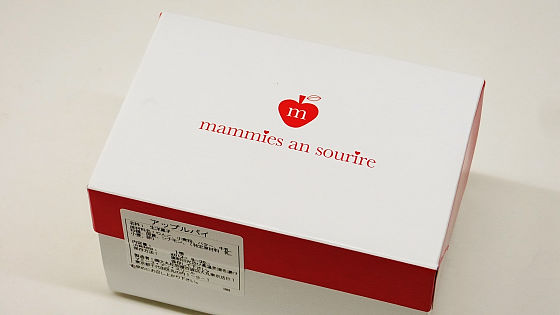 Preservatives are not used for raw materials, it can be seen that it is full-fledged making.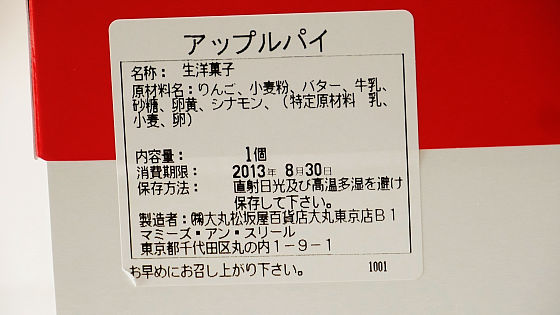 When opening it is like this. The apple glue is made of pie cloth and it is cute.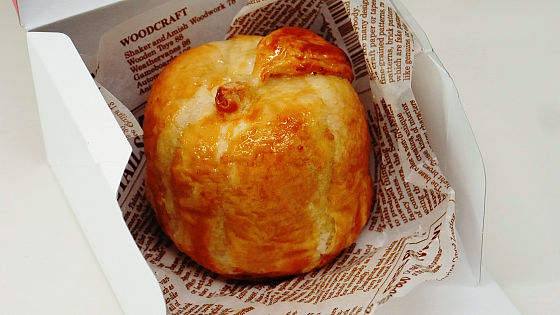 Weight is 431 grams including paper. The amount that I can eat alone by my hard work.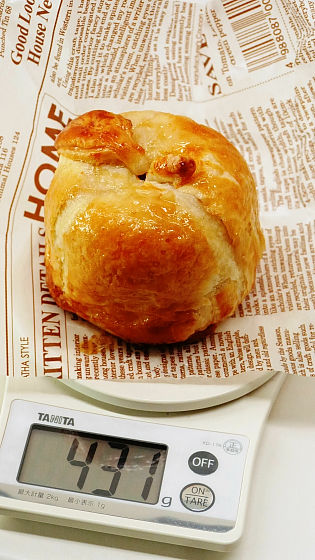 When you cut it you can see apples inside.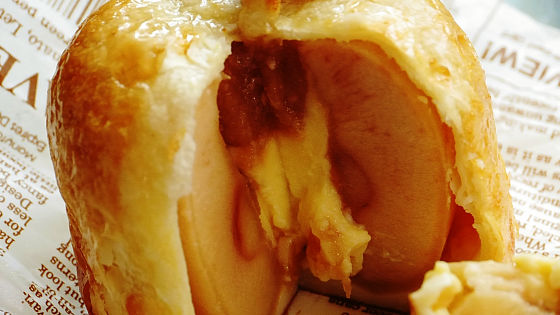 When it is 1/4 size it looks like this. I will eat it.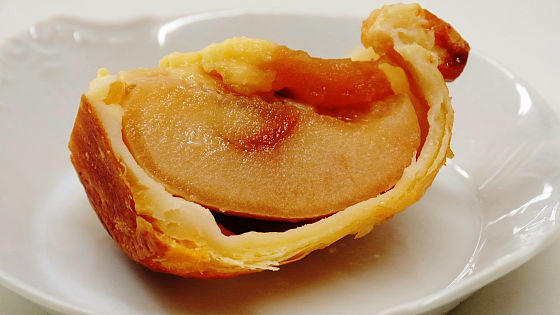 Although there is no surprise in particular, it is not too sweet like other goods, the acidity of the simmered apple and the sweetness of sugar · the richness of butter in pie fabric is just right, the taste of cinnamon weakens. Especially, there is no surprise, but the taste is balanced.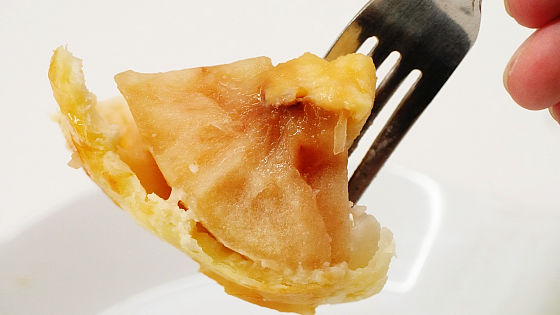 Daimaru 1st anniversary of Tokyo's cheapest town! Special surprise is limited for the period from August 21 (Wednesday) to September 10 (Tue). It is all that is too big to eat alone, but it is recommended for such souvenirs as it will be pleasing if you bring it to your family, bringing it to a party, gathering etc.