I tried putting 10 types of tea at "SPECIAL.T" which can make the ultimate cup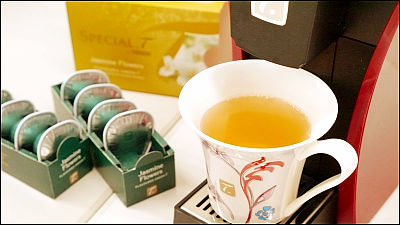 Coffee put in using coffee maker instead of instant coffee improves taste and smell incorrectly, but similarly using capsules that confined tea leaves, with the optimum temperature / steaming time according to each tea at home It is possible to extract a perfect cup of tea that you can not imagine putting "SPECIAL.T"is. We started selling in Europe in September 2010 and will be released again in Japan in September 2013, so I tried verifying the skill by borrowing actual equipment.

SPECIAL.T by Nestle The world of tea beyond your imagination.
http://nestle.jp/brand/SPECIAL.T/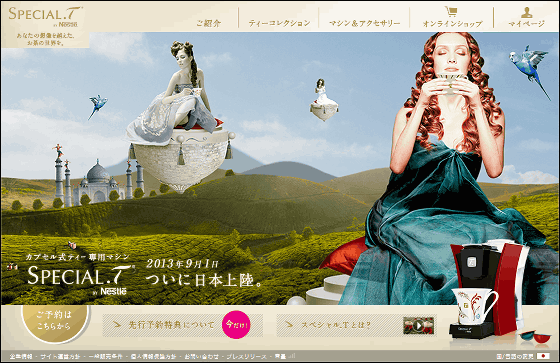 You can see how actually tea is put in from the following movie.

I tried putting tea at "SPECIAL.T" which can make the ultimate cup - YouTube


SPECIAL.T arrived in a box in a luxurious atmosphere.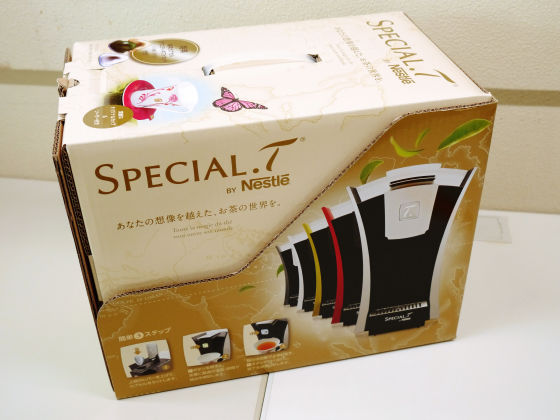 Inside was SPECIAL.T main body, mug cup, instruction manual etc included.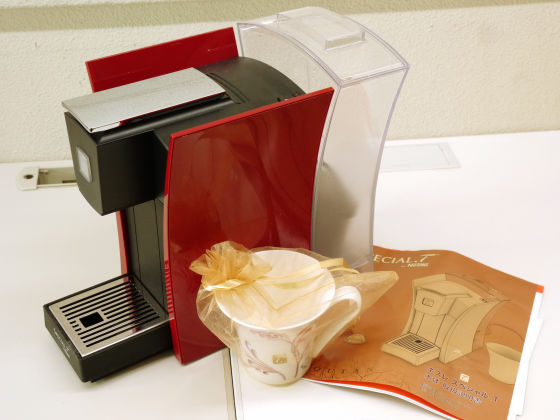 The body looks like this. The size is 16.1 cm × height 26.6 cm × depth 30.6 cm and weighs about 2.9 kg.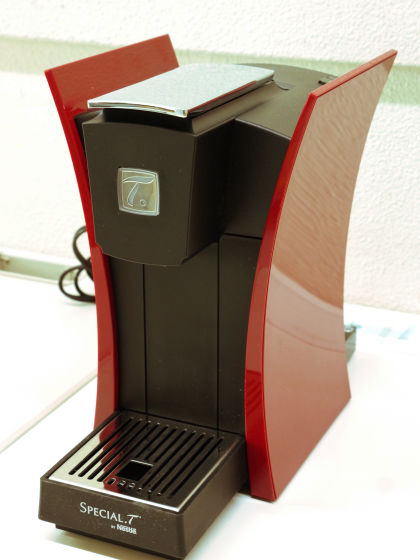 On the upper part of the main unit I found a water purification filter replacement timing notification button and a power button.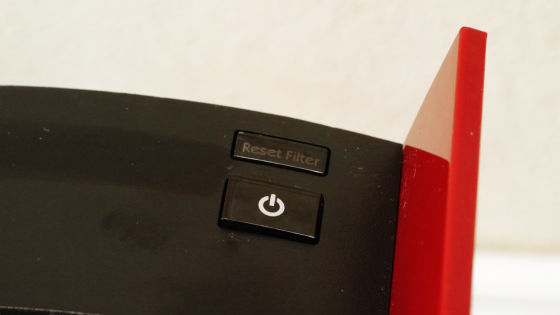 The "T" mark on the front is an extraction button.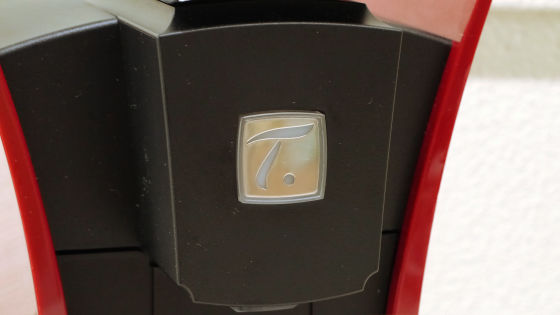 There is a water supply tank on the back, and a private water purification filter is contained in the inside.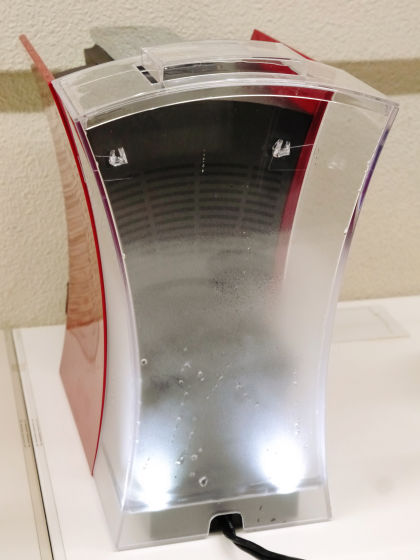 In addition, when using SPECIAL.T for the first time, or after using it for a long period of time, it is necessary to take out the filter and wash it.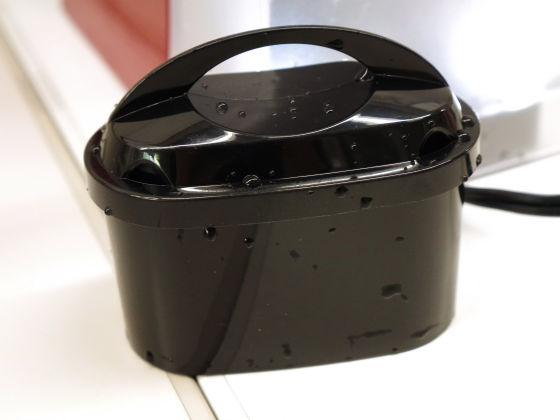 When the lever at the top of the main unit is pulled, the capsule insertion opening appears, and when the water receiving tray is pulled, the capsule container where the used capsule enters came out.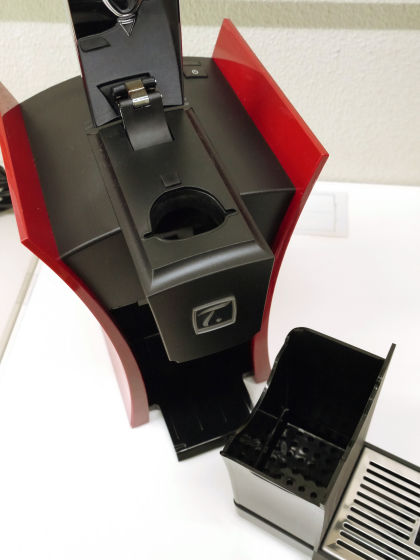 So, filling about 80% of the tank with water ......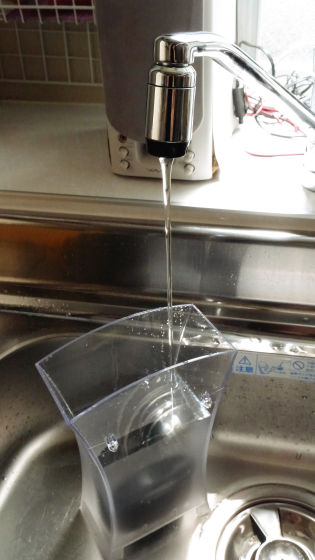 Set in the main body.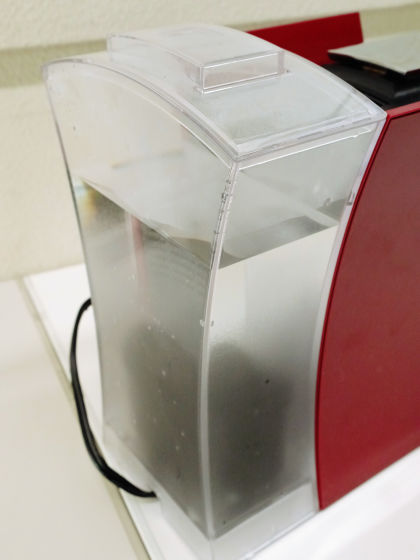 As the mug and saucer also comes with the first time limited set, we will put tea on this for this time.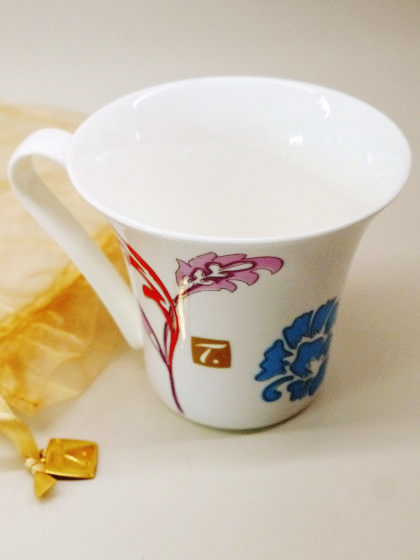 Connect the plug to the power outlet and turn on the power switch.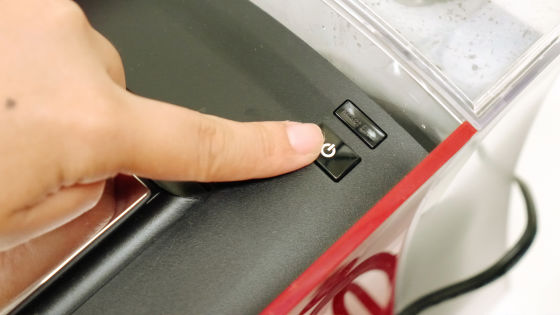 Place the cup on the cup stand.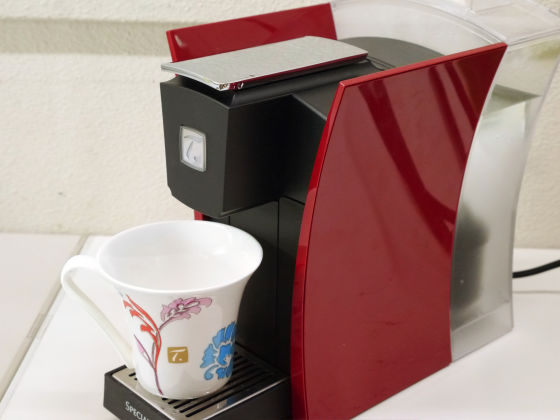 First of all, I will clean it without using tea leaves. This is necessary when you first use SPECIAL.T or you do not use it for a long time, so it is necessary to rinse your body and rinse it.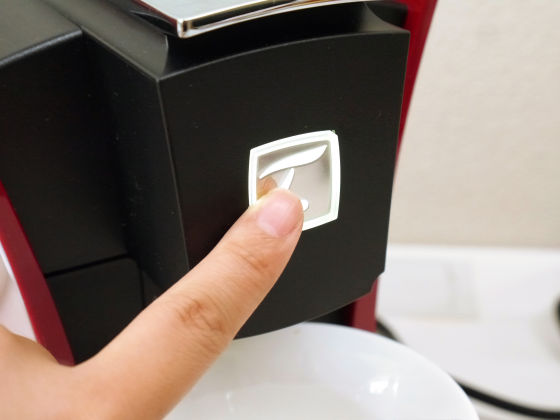 As a result of boiling, white water entered the mug. The cup is also ready to warm up just right.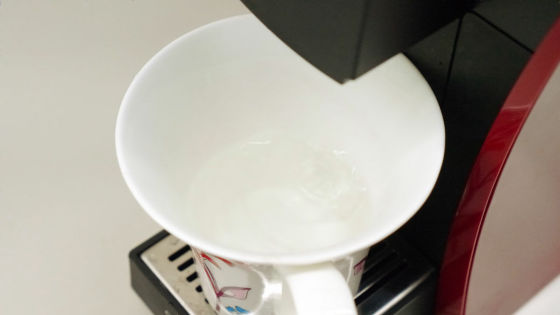 There are 28 kinds of tea carefully selected from all over the world, and there are four categories "Classic", "Creation", "Pure Origins", "Herb & Ruibos" category. I will drink ten kinds of tea this time.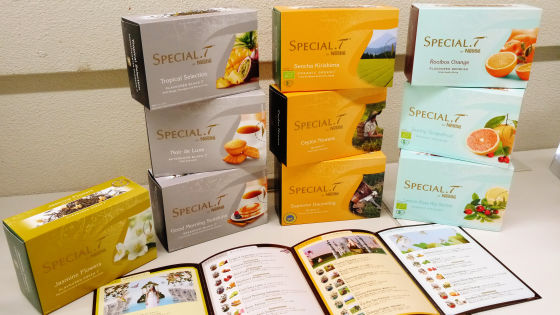 First of all, Jasmine tea from "Classical" category.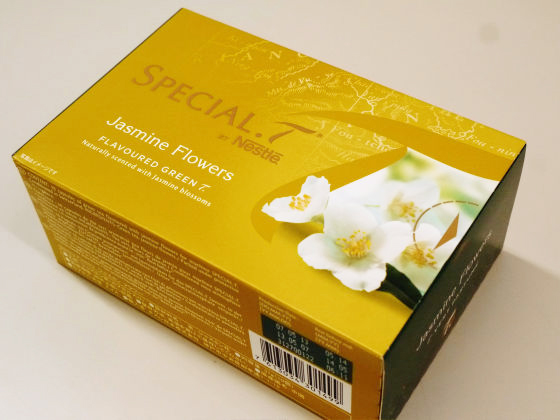 There were 10 capsule-shaped tea leaves in all in the box.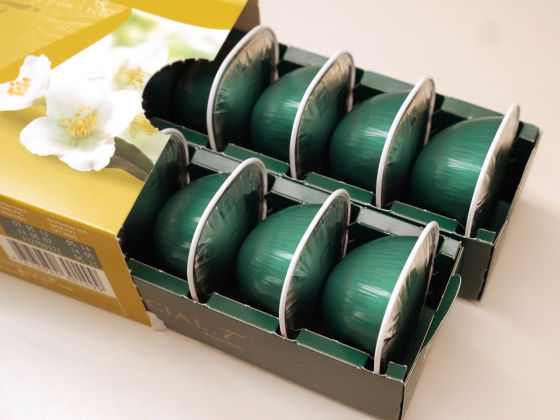 The capsule is roughly 4 cm long.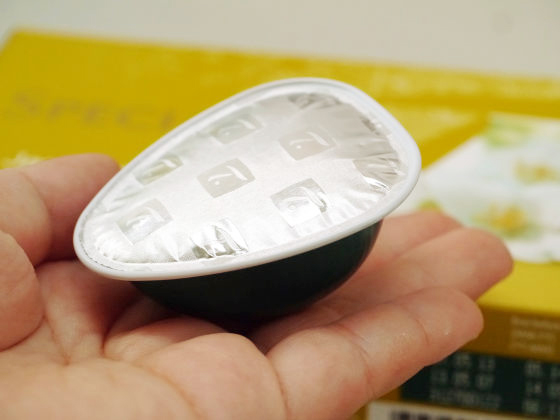 After setting the mug, put the capsule into the capsule insertion slot and close the lid tightly until a sound is heard.



Pressing the extract button ......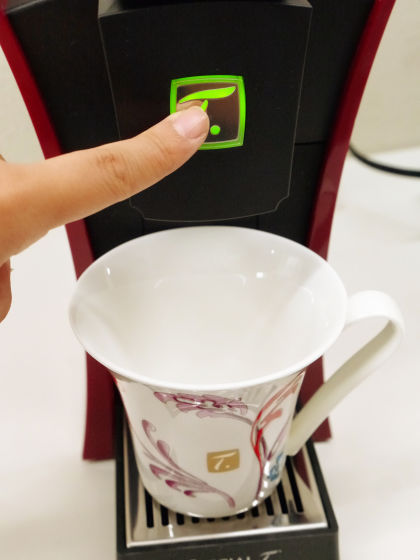 Tea was poured little by little, Choro Choro ...... At this point already smell of jasmine tea spreads swiftly.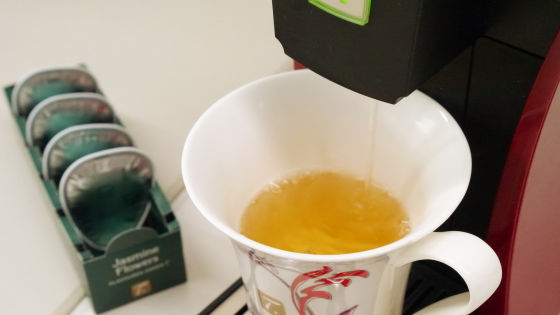 Jasmine tea is completed with about 1 minute extractions. As I drink it, there is no astringent or omega, the fragrance of delicate jasmine spreads in the mouth. If you put jasmine tea it is too thin or, on the contrary it smells nice but it is overly awkward, but one cup of SPECIAL.T is perfect when you want to relax relaxingly, the aftertaste is also clean and very easy to drink It was.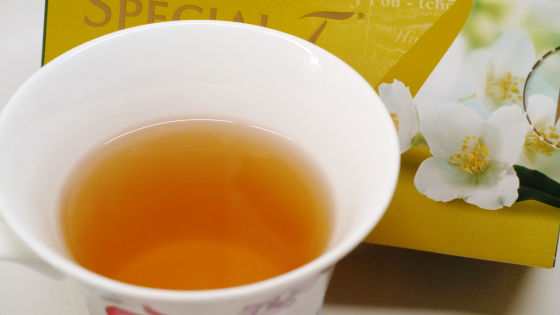 Basically one cup of tea is a cup of tea, but what will it be like if you extract the second cup from the same capsule? And thought experiment.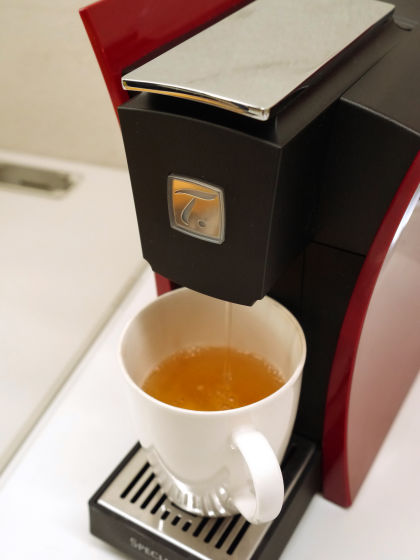 Although there are differences in mugs, compared to the first cup of Jasmine tea, the first cup of Jasmine tea is more vivid color than it looks. The second cup had less taste and smell, bitterness was increasing, so it seems better to keep the principle of one capsule at a glance.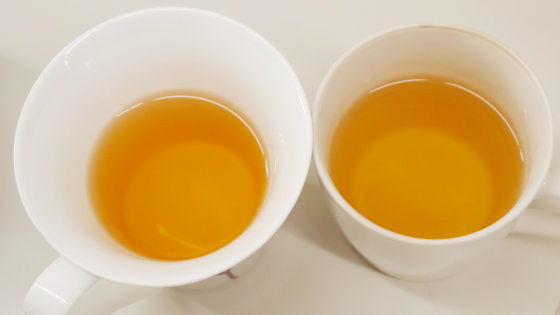 In addition, the capsule pulls the lever and falls into the capsule container below.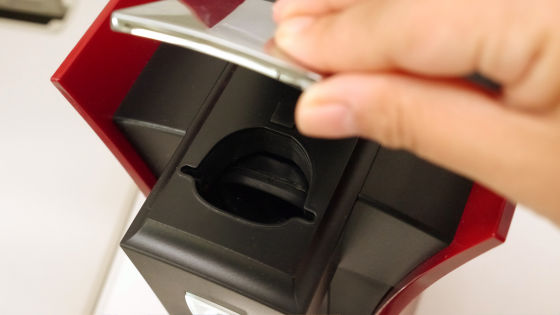 Next challenge Supreme Darjeeling.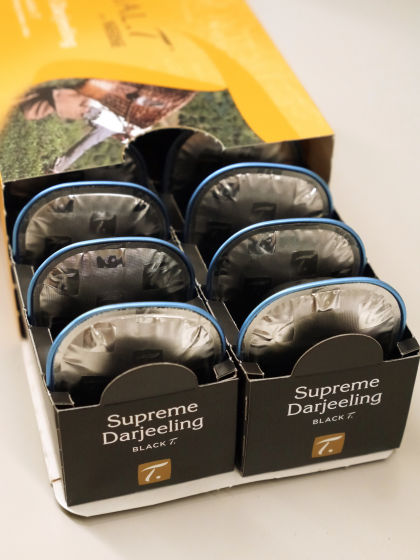 Because the color scheme of capsules is different for each type, it does not seem to be wrong.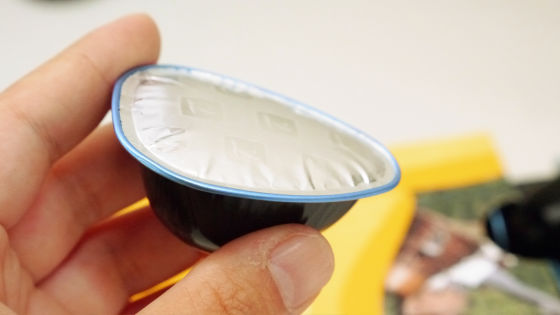 Put the capsule in the insertion slot ...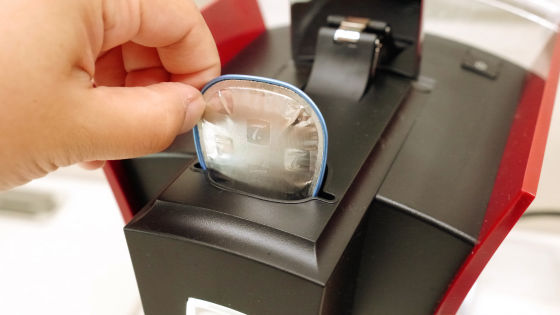 Extraction.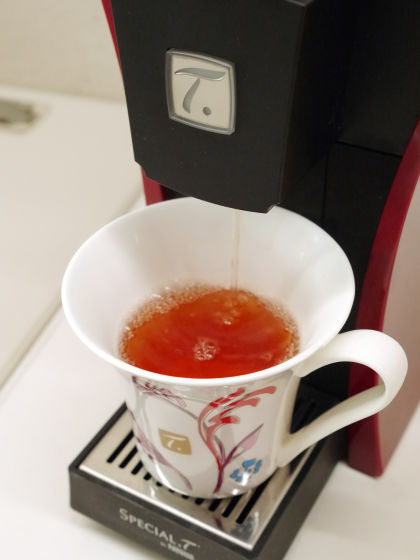 Very vivid shade of tea is completed. Darjeeling is a tea that is often drunk in Japan, but the difference between tea that put tea bags in your shabba and hot water with "tea was such kind of things ..." is different. There is no difference as much as instant coffee and coffee maker, but there is no astringent anyhow, if you put your mouth on the cup, the scent spreads first in the mouth before taste. Even if you continue to drink mild, you will never feel Oigumi, it is a refreshing aftertaste.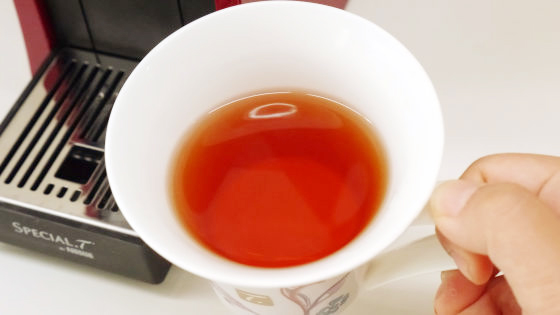 If you think to put in delicious tea, you must use hot water of appropriate temperature for each tea leaf and change the steaming time, but SPECIAL.T recognizes the type of capsule and automatically selects the best tea The reason that you can make this ultimate cup is to put in.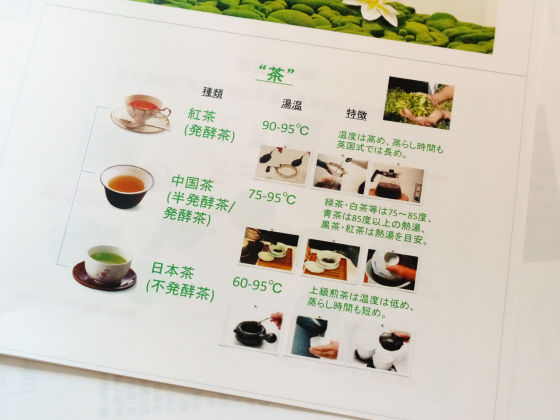 How does it work? So I will open the capsule container and take out the capsule.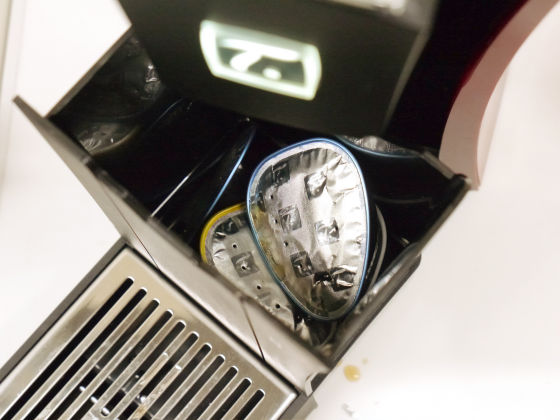 Here is the capsule after use.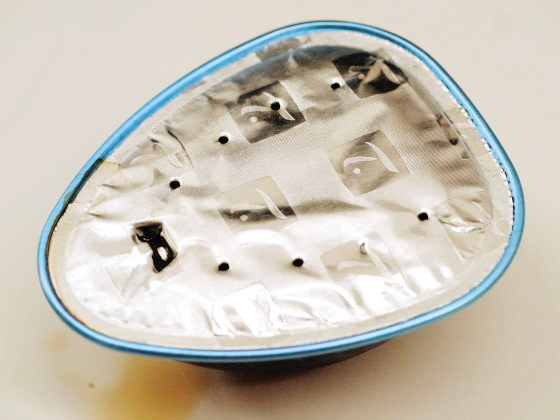 Tea leaves are flickering from the hole opened on the back side.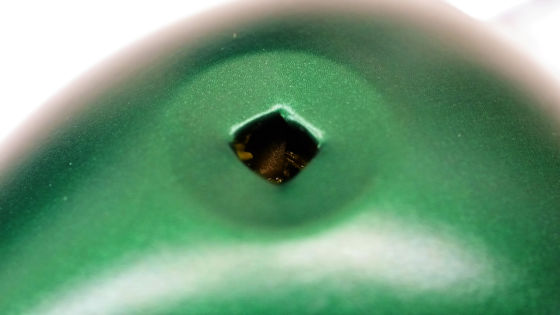 When I peeled off the aluminum foil, a black plastic lid appeared instead of tea leaves.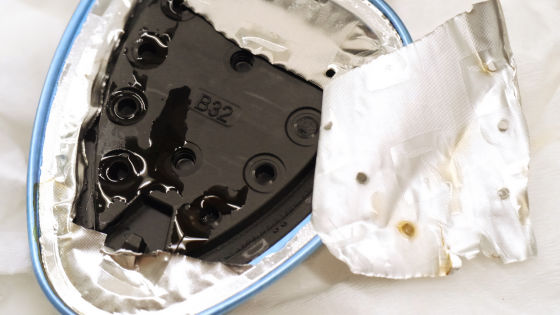 When I peeled off the lid again, I found the appearance of tea leaves.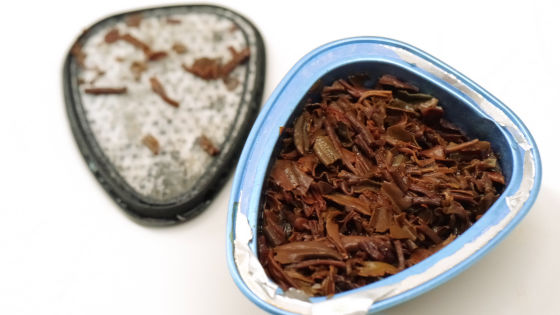 On the front side of the lid, there are 10 holes in all and the left and right holes 8 are different depending on the type of tea leaves. This is because SPECIAL.T body recognizes the type of tea leaves depending on where the hole is open.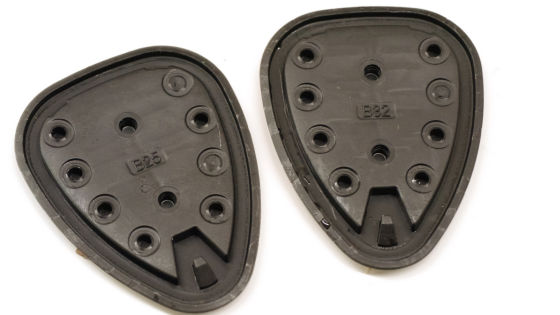 Furthermore, we have developed our own system which circulates hot water in round capsule and extract with temperature and steaming time suitable for each tea leaves, so we can make a perfect cup suitable for tea leaves.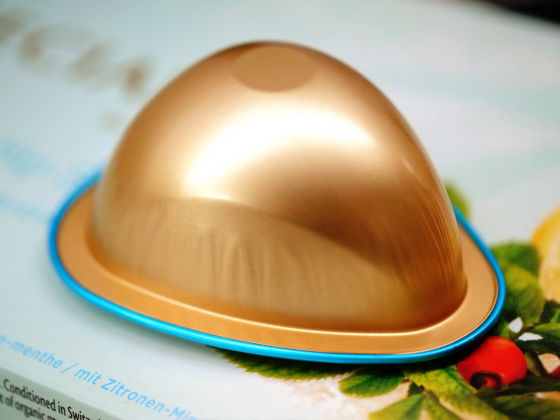 I learned a little bit about the reason for deliciousness, I will continue to extract more and more. Next is a tropical selection from the "creation" category.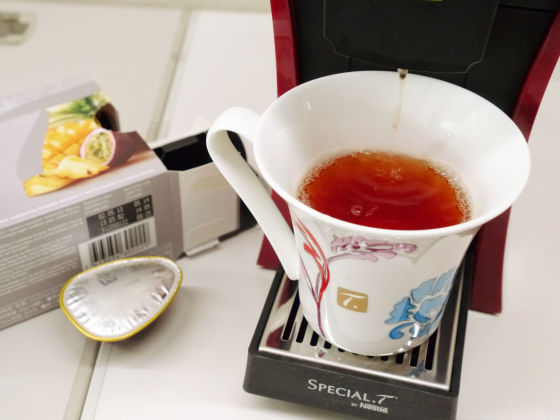 Extremely sweet smell spreads out while putting on. Of the ten kinds we tasted this time, the fragrance is the strongest, but it is not hard and it smells fluffy. It does not taste fruits directly because of flavor tea, but when you drink it spreads fragrance in your mouth, perfect for when you want to change your mood.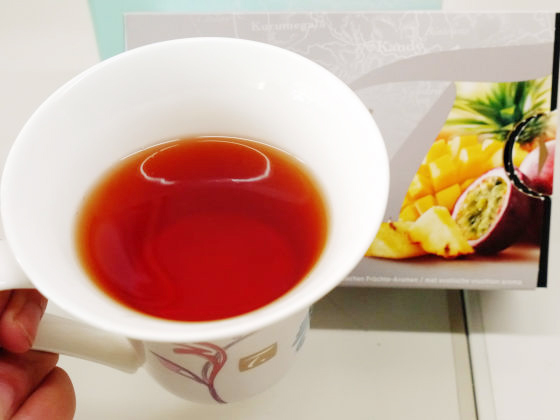 Next is Sencha Kirishima.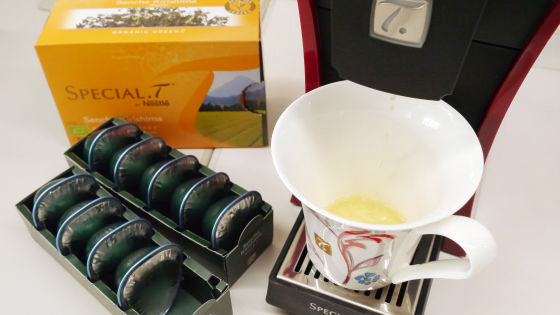 Kirishima Sencha is very fragrant, there is a bit of bitterness, but there is also mellow sweetness at the same time.



I also challenge Ceylon Nuwara.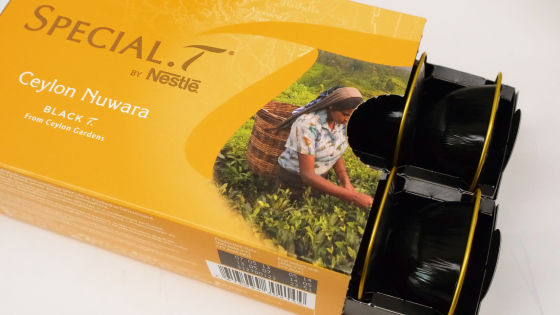 Like Darjeeling, Ceylon is often drunk, but the color and scent are quite different.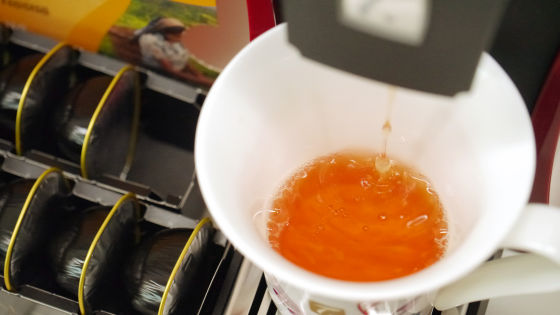 There is no astringent here as well, and the taste of the taste is as instant as I have never felt. There was a refreshing scent like citrus and it was very easy to drink.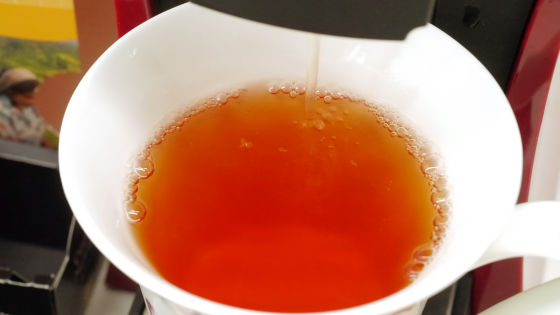 Lemon rose hip solve from the category "Herb & Ruibosu" first.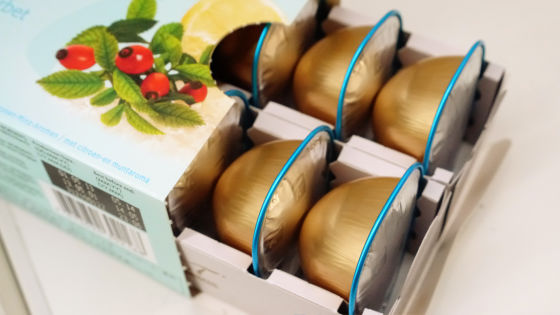 I will extract it gradually.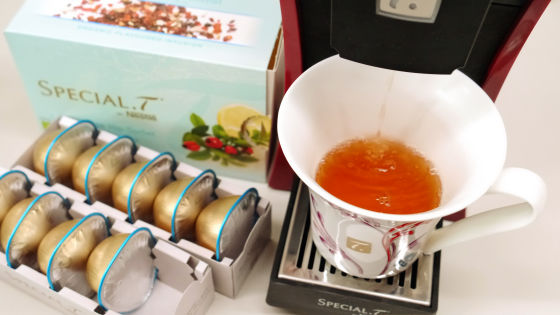 Lemon rose hip sorbet with organic materials can feel the refreshing feel of lemon rose hips and mint. As this one has quite a presence, it is recommended when you want to refresh.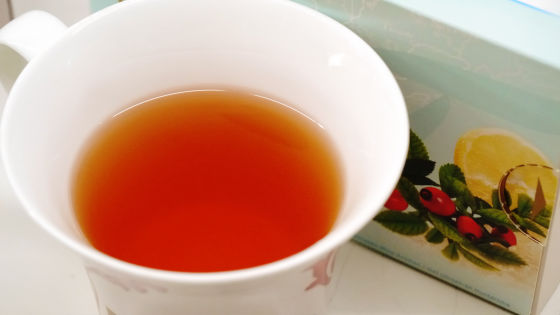 I will also drink the herb and rooibos rooibos orange.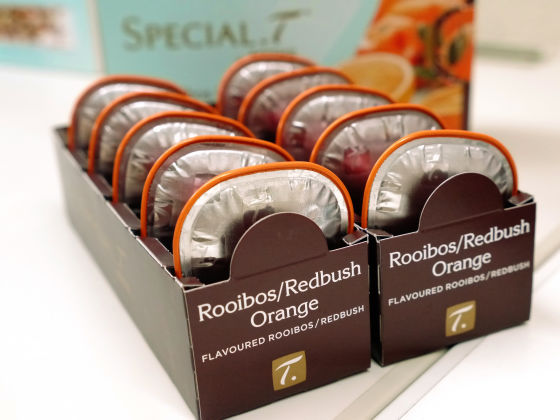 Orange's awesome fragrance drifts while extracting tea.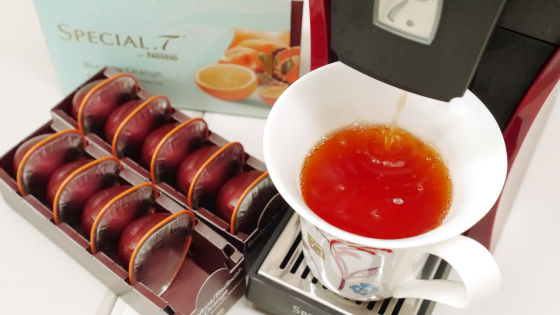 The color is also orange compared to other teas, the taste is refreshing tea, but anyway it feels the presence of orange in the scent and aftertaste.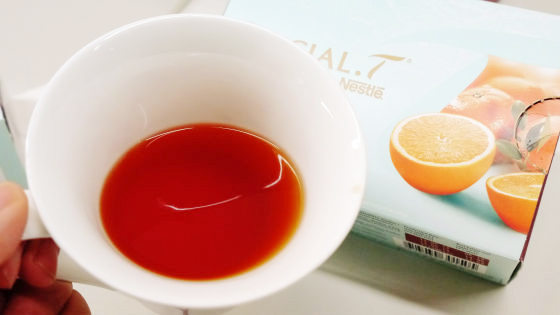 Next is Sunny grapefruit.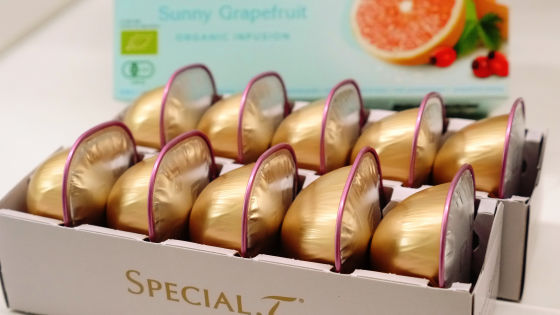 When I put in tea, pinkish liquid like ruby ​​grapefruit came out.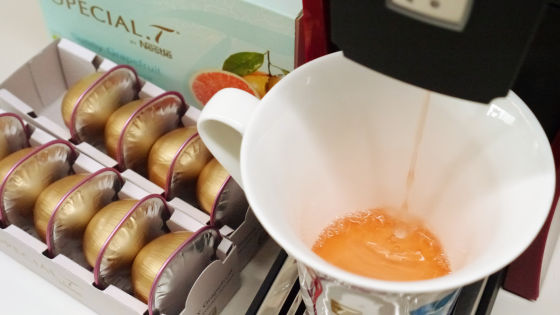 It is a sweet smell like fresh fruit, besides grapefruit, because it contains rose hip chip, apple pomace, lemon peel, chicory, lemon grass, hibiscus, it is slightly sour when you drink a bite.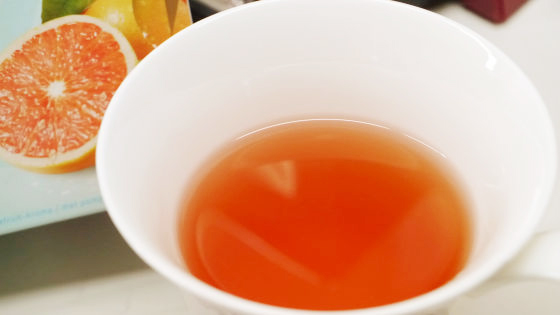 Good Morning Sunshine from the category of "Creation" recommended for those who want to enjoy playfulness.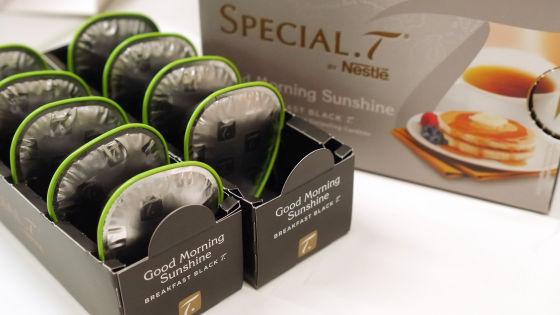 After tasting Herb & Ruibosu's tea, you can feel the fragrance being extracted modestly.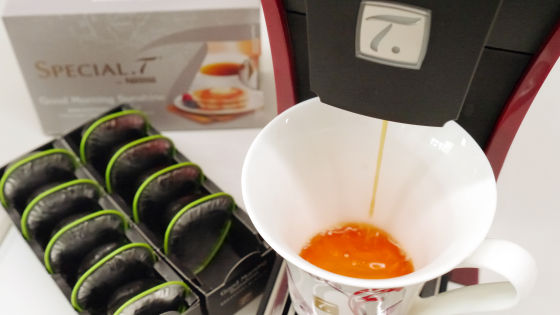 Tea leaves are blended with Ceylon, Assam and Darjeeling, and certainly it is perfect for breakfast, as it has a solid body. I like to eat it with sweet pancakes and French toast.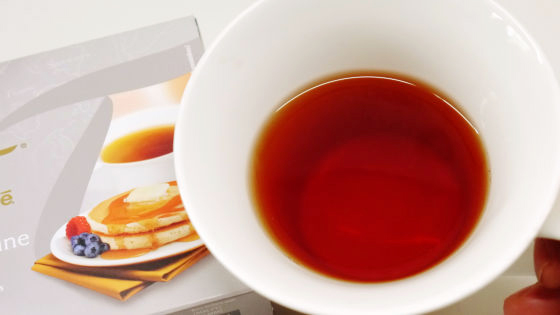 And finally Noir Deluxe which is perfect for afternoon tea.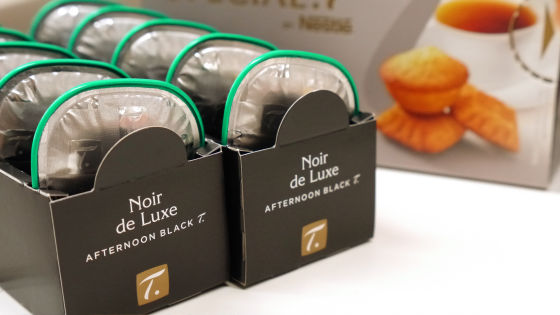 Sweet-scenting spicesaniseIt is a taste similar to Good Morning Sunshine, but it has a characteristic scent a little.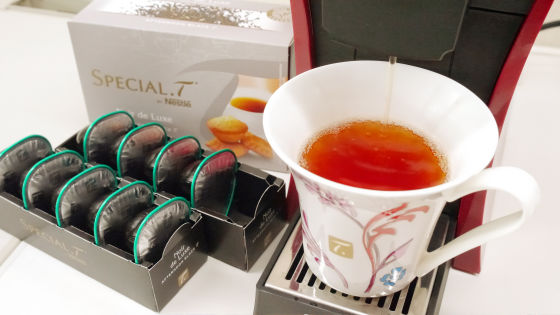 As for the maintenance, if the flow of extraction worsens or the temperature of the drink is felt lower than usual, put the commercial dishwashing detergent and water in the tank and push the extraction button to wash the scalp.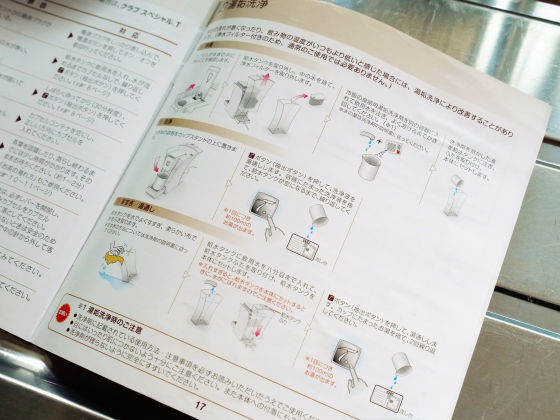 It seems easy and it is very difficult to put delicious tea, but the tea that I put in SPECIAL.T has no astringent or sorrowfulness anyway, it is a fragrance that I can not imagine putting in at home, It is mellow. This is because the capsule of SPECIAL.T already released in Europe, including France, was made especially with the emphasis on the fragrance in the Japanese version. All 28 kinds of tea leaves are scheduled to come out every year at the end of 2013, and it will be possible to make a cup of sticking according to situation and mood.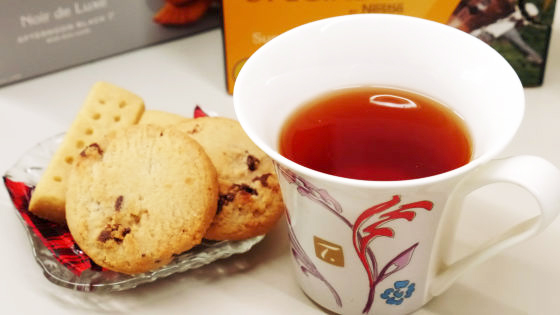 SPECIAL.T is a set and a welcome box (10 capsules with 20 capsules × 2) + 1 coupon and saucer + 1 exclusive water purification filter is set as 14,800 yen including tax.

Special T Machine | Nestle Mail Order Online shop of coffee mail order
https://shop.nestle.jp/front/category/ST966262/