If you continue to drink more than 4 cups of coffee per day there is a danger of premature death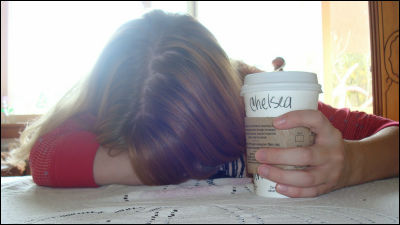 ByRadarxlove

Coffee is loved worldwide drinksso,A good part of coffeeIt is a medical journal of Mayo Clinic, a medical institution that receives high evaluation from home and abroadMayo Clinic ProceedingsAccording to the results of the study, it was revealed that those who drink more than 28 cups of coffee per week clearly have lower survival rates than those with lower coffee intake.

Association of Coffee Consumption With All-Cause and Cardiovascular Disease Mortality - jmcp_ft88_9_1.pdf
http://www.mayoclinicproceedings.org/webfiles/images/journals/jmcp/jmcp_ft88_9_1.pdf

Study Says Excess Coffee May Be Linked To Early Death. Should We Believe It? - Forbes
http://www.forbes.com/sites/alicegwalton/2013/08/16/study-says-excess-coffee-is-linked-to-early-death-should-we-believe-it/

In the study, we tracked about 44,000 men and women from 20 to 90 years from 1971 to 2003, and as to what kind of cause they died, the coffee consumption, meals, We gathered information on exercise, smoking, weight and so on. Based on the information of 17 years, which is the median of this period from 1971 to 2003, the graph below shows the mortality rate due to coffee using the Kaplan-Meier method and the vertical axis shows Survival rate, the horizontal axis represents the elapsed years.

This is a graph showing how many people died during the survey period by dividing into six stages such as "people who do not drink coffee" "coffee one to seven cups drinkers" as consumption. In the case of women, those who drank more than 28 cups of coffee a week, the death rate was twice as high as those who did not.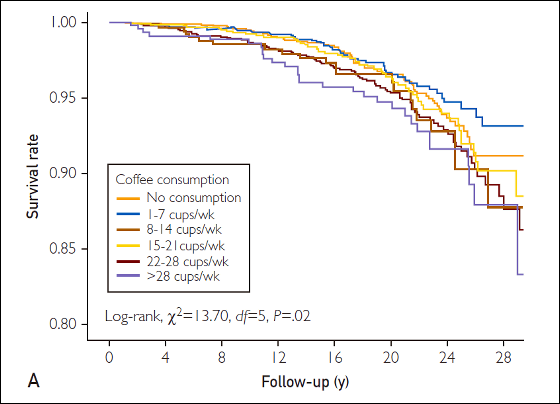 A graph showing the survival rate of male coffee consumption is here. For men, those who drink more than 28 cups of coffee per week found that the death rate is 56% higher than the others.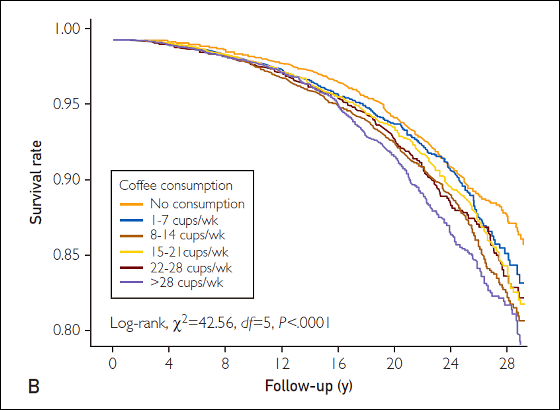 However, it is not yet known what kind of mechanism is linking coffee and death, and there are many unclear points remaining, such as whether the result will be affected if decreasing caffeine Thing. Also,The association between coffee and death can only be seen in the case of 55 years old or youngerWhere is also an interest point.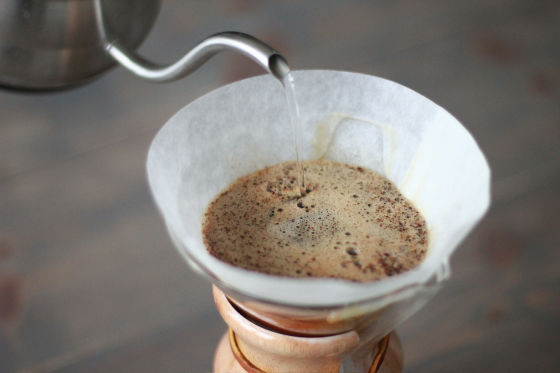 ByCoffee Circle

Although this study revealed that there is a deep relationship between coffee and mortality rate,A high intake of coffee is not a direct cause of deathSo if you are drinking 4 or more cups of coffee a day do not refrain from taking intake but you should check if there is no cause to make your life habit or living environment unhealthy.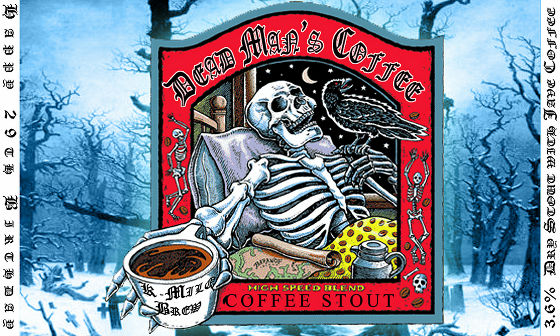 ByChris Parker