Mamoru Oshii's fantastic OVA "Angel 's Tamago" painting contest collection is also published, including a new interview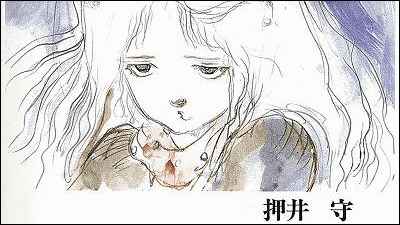 OVA Osamu Oshii who was responsible for the original plan, director, and screenwriter, including "Sky · Crawla", "Mobile Police Patlabor", "GHOST IN THE SHELL GHOST IN THE SHELL"Angel's eggBlu - ray will be released on August 21. In conformity with this, the book collection which was published twice and became out-of-print twice and became premier has been rebuilt.

"Angel 's Egg Contest Collection (Mamoru Oshii / Yoshiteru Amano Illustration)" Sales Page
http://www.fukkan.com/fk/CartSearchDetail?i_no=68321622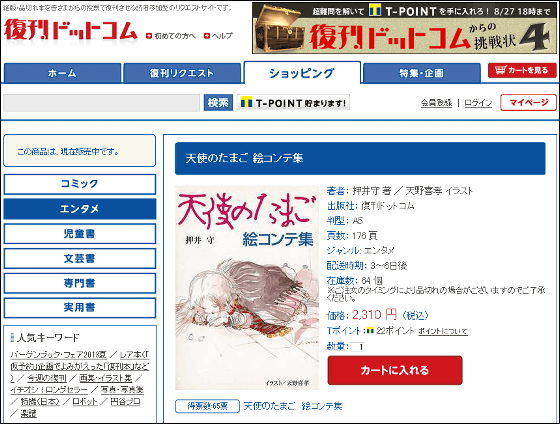 Conte is handled by Director Oshii, but character design is handled by Yoshitaka Amano known for the illustration of the final fantasy series.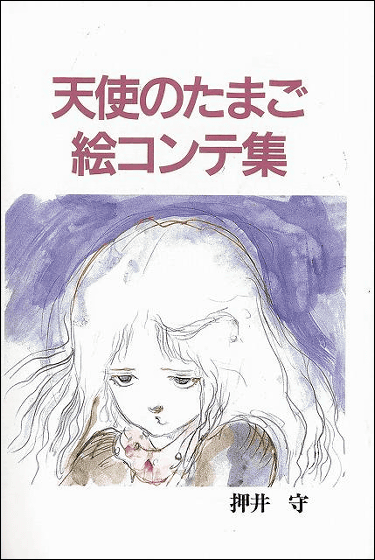 The stage of the work is like a ruin in a fantasy world where a boy who came on a red tank and came from anywhere encounters a girl holding an egg.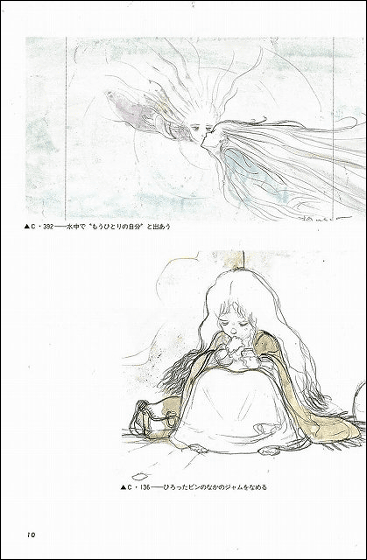 Contents of this is like this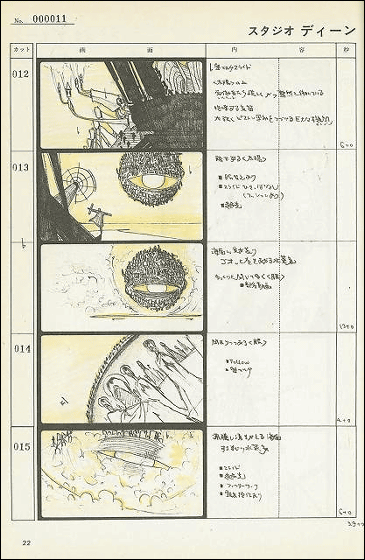 Although enthusiastic fans have gained support as a cult, director Oshii will be evaluated as "I made something unknown to the translation", so that director Miyazaki Hayao will make a complaint. In this picture collection, the message from Director Miyazaki, "Reading a painting story and fate of the common culture" is also re-recorded.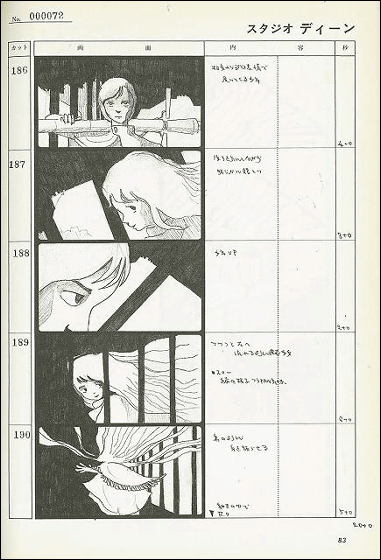 The first edition was published in 1985 when OVA came out and was out of print, and was published in 2004, when Director Oshii's "Innocence" was released, but it became out of print again and it became a book with premium price It was. This time, as a third publication, the latest interview by Oshii, interviewed in May 2013, is included at the end of the book.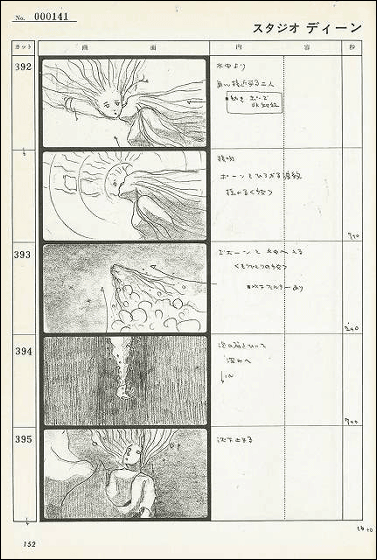 The price is 2310 yen including tax. Here is the message from director Oshii for the reprint of this time.

"Girl's hands, eggs, boys, tanks ......
Works that all the fetish that they have is complete.
Afterwards, "original type (archetypes)" that may possibly be connected to any of his own works,
Now, I want to ask you again. "
in Anime, Posted by logc_nt