'Color hits' that allows you to search for music from a combination of colors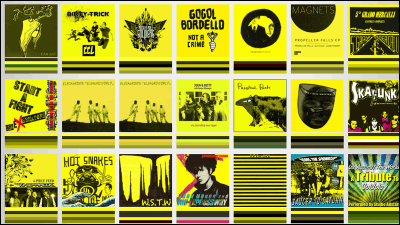 ' Colorhits ' is a service that allows you to discover music not by sound but by the similarity of the artwork used in the album, instead of trying to find music in a different way. You can search for music in
about 3 million albums
.
Discover new music with color-Colorhits
http://colorhits.com/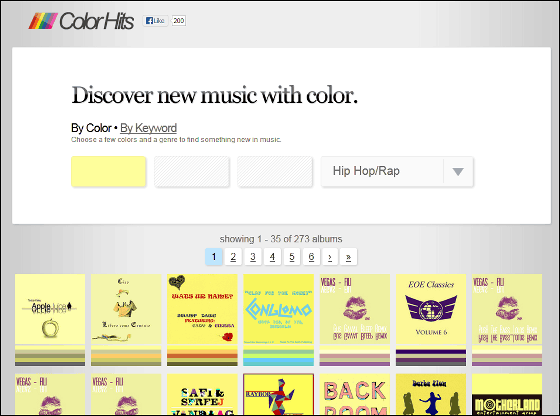 When I chose a little dark blue, the music with blue artwork was displayed on the screen. The type of color used is also displayed below each image.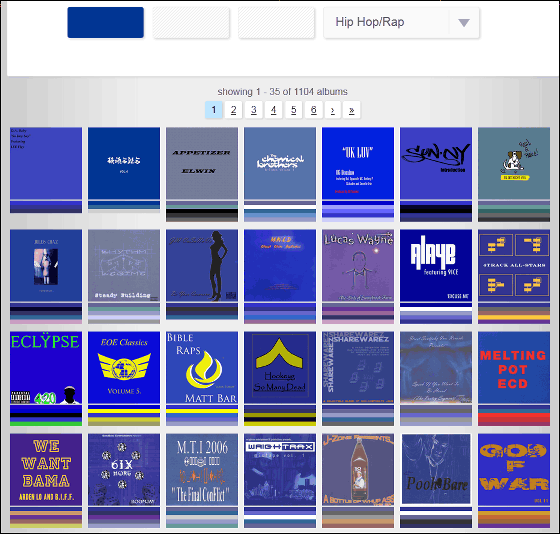 The search result is 1104 in total, and it seems that the colors other than blue are used more as you go further.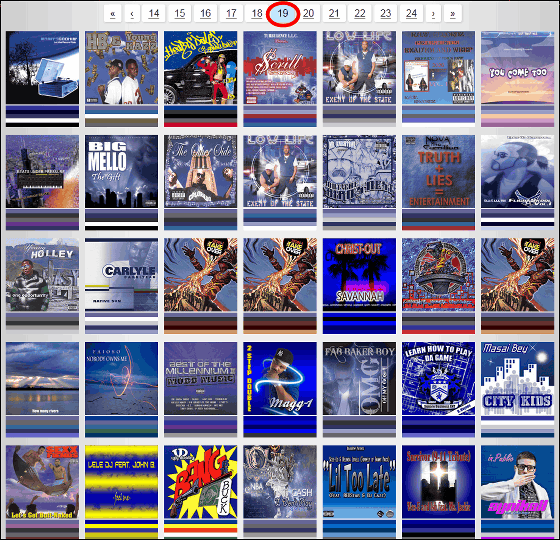 Up to 3 colors can be selected. So, I chose cream color in addition to blue color.




You can also change the genre.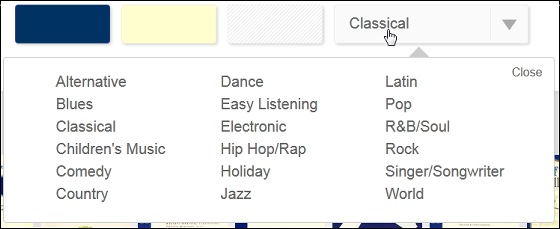 Searching for 'Hip Hop/Rap' in the 'Blue' and 'Cream' genres, the search results were significantly reduced to 12 in total.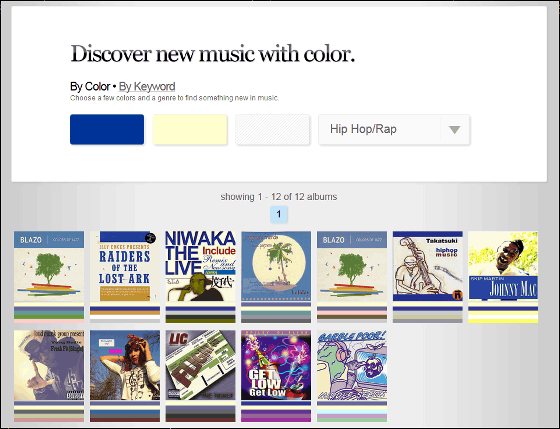 Click each image for detailed information.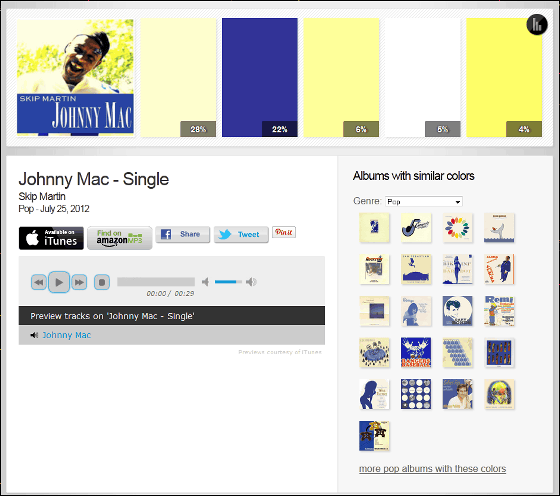 Which color is used next to the artwork and how much? Is displayed.




It is also possible to see the color ratio at a glance.




Since you can listen to music, you can "search for music with similar images" instead of "search for music with similar sounds", and you will be able to meet new music that you have never met before.