"Refreshing chocolate mint" is a refreshing and cool taste with ice and mint flavor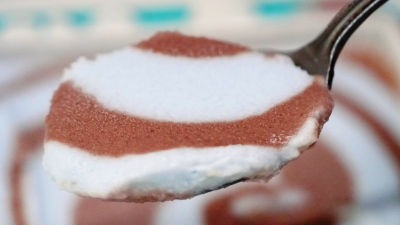 Speaking of refreshing is cold ice cream with fine ice, but Mint Flavor's "refreshing chocolate mint" feels cooler is on sale from Monday, July 15th. Since it is a hot day, I decided to eat it.

【PDF file】 ~ Mint freshness and sweetness of chocolate, fine ice can be enjoyed together ~ "refreshing chocolate mint"
http://www.lotteicecream.co.jp/profile/news/pdf/news1264.pdf

A cool package with a mint color.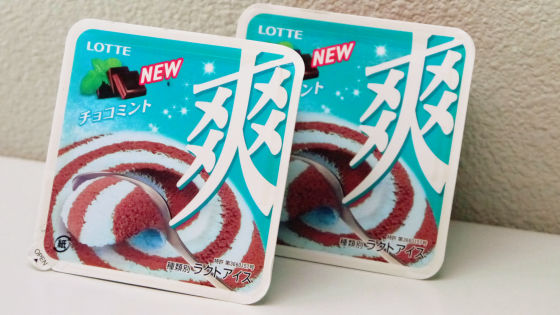 Illustrations of chocolate mint are well drawn.



Bottom of the package is printed with mint and chocolate color swirls.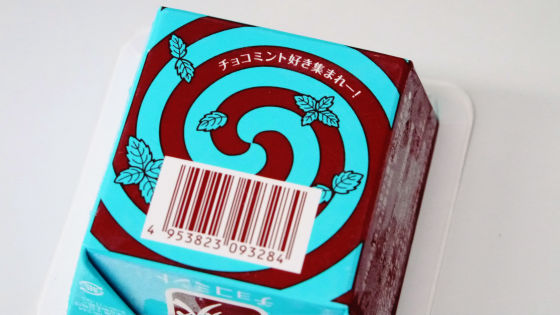 Cocoa can be confirmed for raw materials, but mint can not be confirmed. Perhaps it is flavoring mint flavored with fragrance.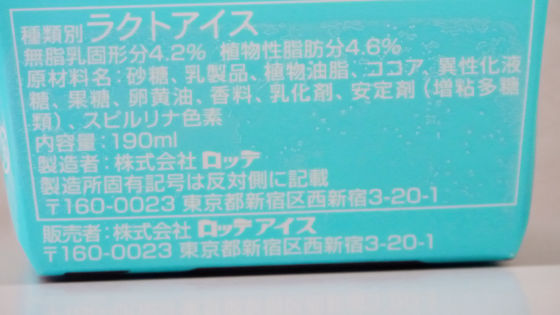 It is a new ice cream spiraling around mint ice and chocolate ice cream. The calorie is 190 ml and is a little as 202 kcal.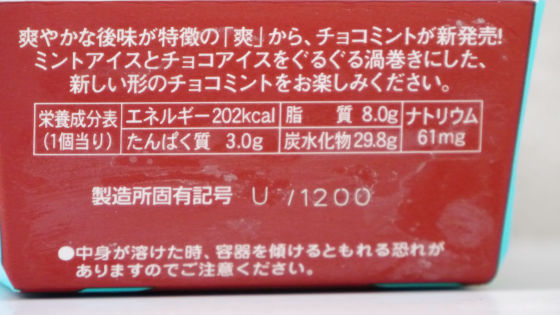 I will open it from the left end.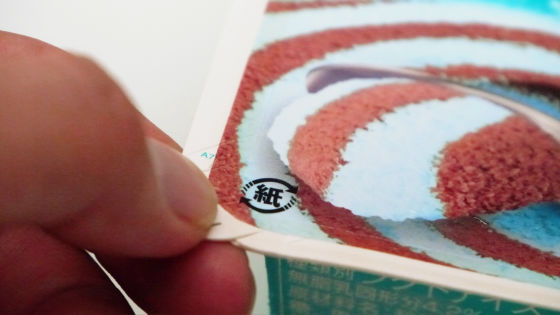 When opened, a swirl of chocolate and mint appears.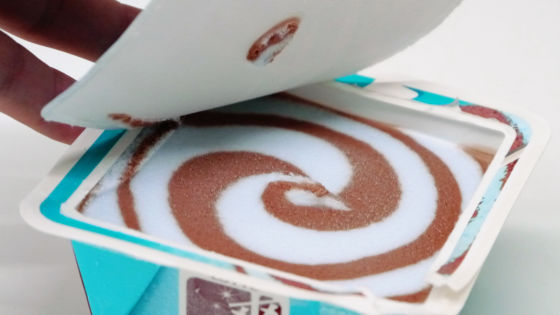 Looking from above it looks like this. As ice is contained and it melts easily, I will eat it at once.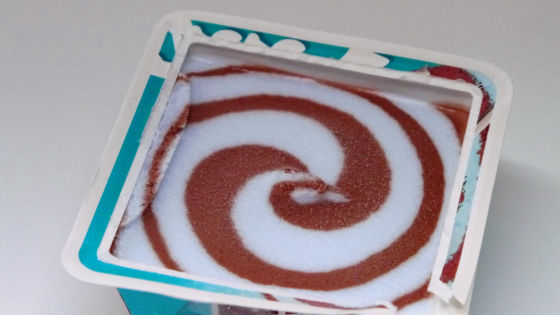 When I eat it, I feel the mint like a toothpaste and the coldness of chocolate ice · ice. If it is inexpensive cheap mint ice it will be a toothpaste-like taste, but this junk is this with this junk. There is not much feeling of mint 's strong' Susu '. Calories are few, ice is contained and it is cool, so it is perfect for a hot summer day snack.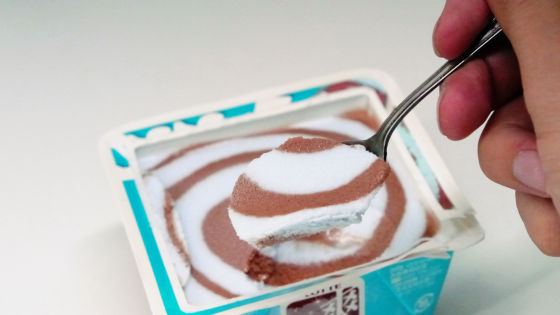 If you put ice in a refrigerator for a long period of time, it may cause frost, but you can see from the beginning that such a small frost-like thing floats on ice. As this ice melts it becomes watery, so it seems better to eat it in a cold place.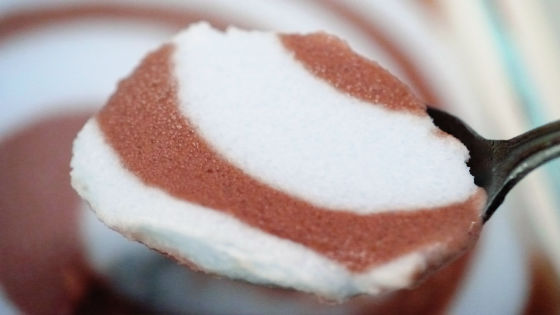 The price of refreshing chocolate mint is 126 yen including tax. Chocolate mint ice is not sold all year, so chocolate mint love is a product worth to eat once.