Avocado · Tuna · Squid's fried eggs are intense taste "Summer Tankan" "Curry Chicken Bowl Dinner" Tennis Bowl and Summer New Menu Full Conquist Review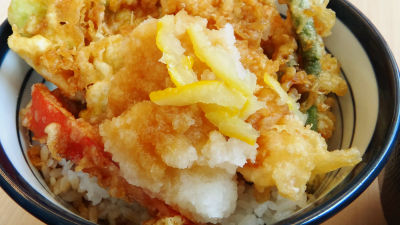 In the summer, the greasy things will not go on, but since it is summer you can use vegetables that are better at making it easier to summertime seasonal seasoned seafood to make your way into the bathed feelings,Summer bowl over summer"Curry chicken bowl of rice"Summer vegetables Ten Soba"It is about a new release from Wednesday, July 17th, so I went for a complete conquest with a spirit.

【PDF file】 Summer Tennis Bowl, Summer Vegetable Tianba, Curry Chicken Bowls Simultaneously Sales Summer Summer Seasons Nice Summer Menu Tennis and Kaiseki with Avocado First Appears
http://www.tenya.co.jp/whatsnew/pdf/20130716.pdf

Arrived at Tenya.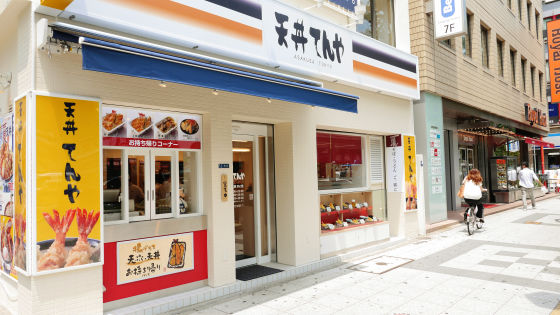 A new menus poster is also posted at the shop front.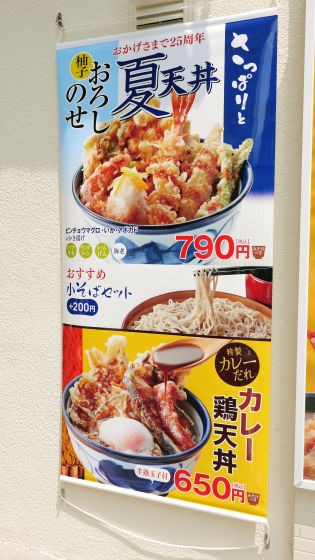 The other dayA store that just opened on July 1stI guess it's pretty well even before lunch time.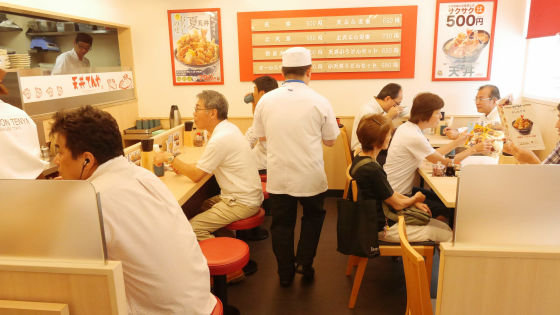 When I arrived at the seat and immediately asked for a new menu, summer vegetable heaven soba (790 yen including tax) arrived in about 5 minutes. Calories are 932 kcal.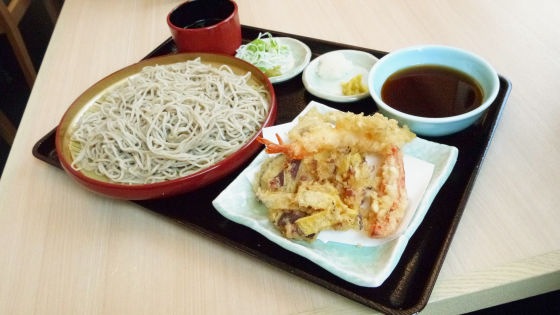 Tempura of summer vegetables is sweet potatoes and crunchy plum kaiteki · paprika · shrimp · ginger and lots of summer-like vegetables.



Soba is used, the color of buckwheat is slightly diluted. I will eat it at once.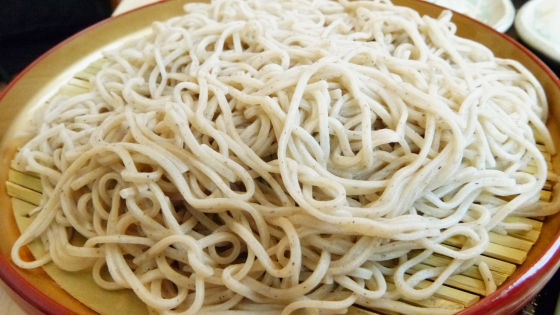 Although the scent of buckwheat noodle is not strong, it is good as it is through the throat, and you can eat it while you have a volume. When you add leek and wasabi, you will have a more refreshing flavor.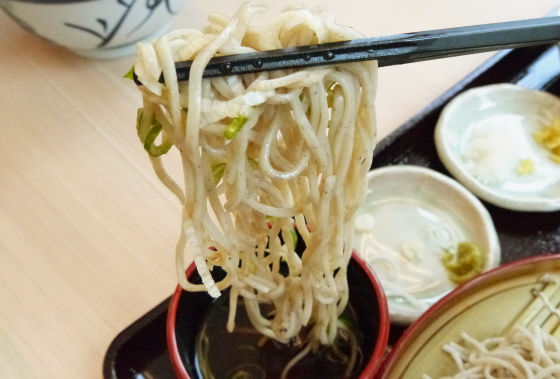 The sweet potatoes and crunchy plum kaki fried rice has quite a volume, and although the plum presence is thin, I feel the sweet potato sweetness.



The ginger tastes refreshed and makes me refresh the mouth.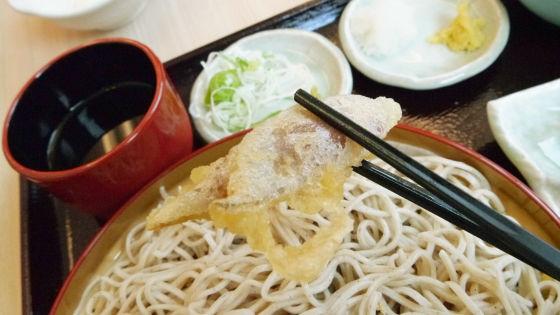 The shrimp shrimp can be eaten with tempura sauce has a good texture.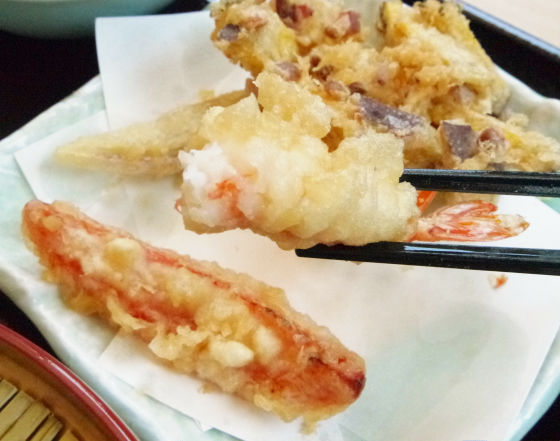 Next summer bowl of rice (790 yen including tax) arrived. Miso soup is attached to the bowl. Calories are raised to 1119 kilocalories.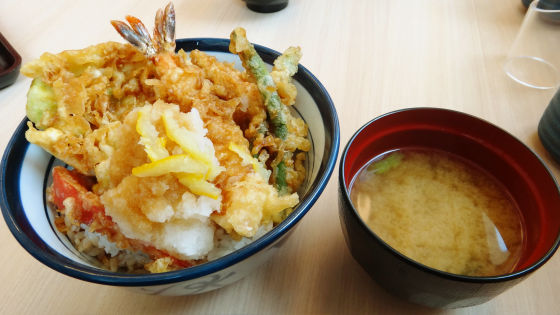 There is Kanemaru of big avocado.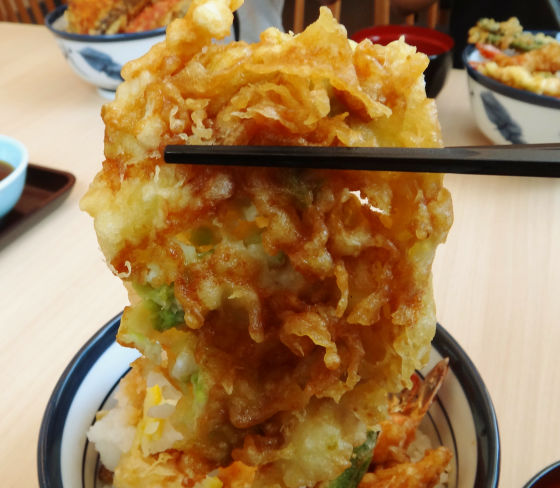 The shrimp tempura is also quite large.



A ginger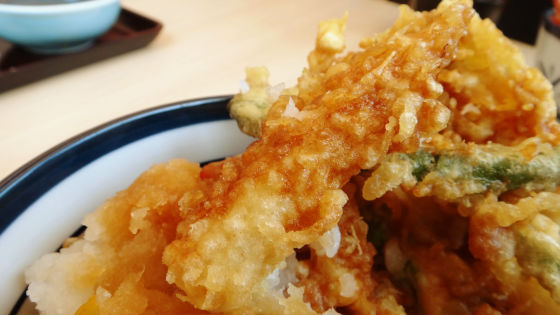 Seasoning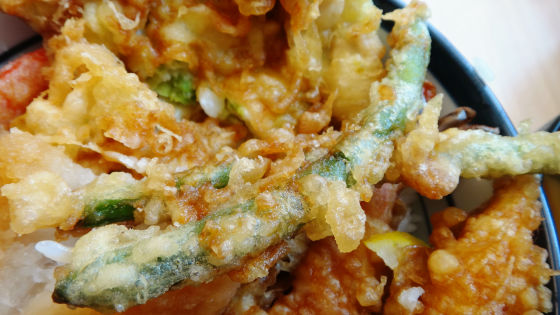 As a ingredient of tempura, a little unusual paprika and summer-like vegetables are served. I will eat it.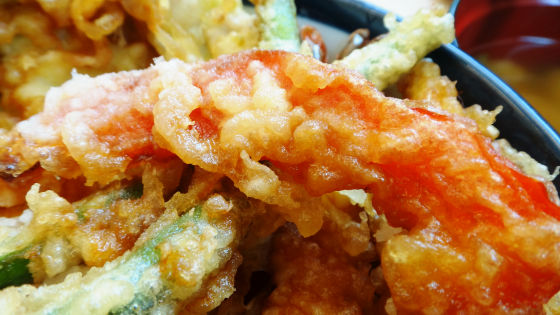 Tuna and squid of avocado are also included, but irrespective of the taste of avocado is strong, the avocado is stronger than the taste of sauce, so the taste is divided a little. If you eat it with a Yuzu and a Japanese radish, you can soften the taste of avocado somewhat.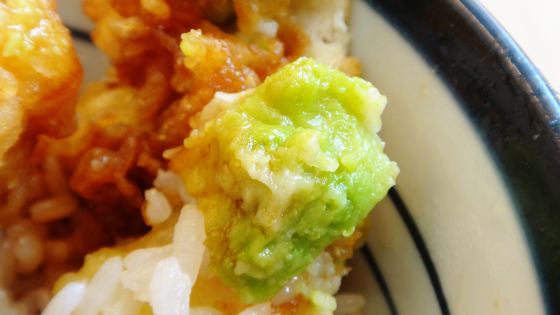 Although the shrimp does not seem to be summer, you can enjoy the taste of rice balls and classic bowls.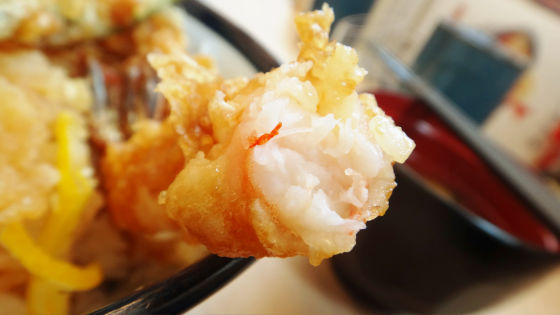 At the end is curry chicken bowl of rice bowl with mature eggs (650 yen including tax). The calorie also increased this bowl of bread to 1016 kcal.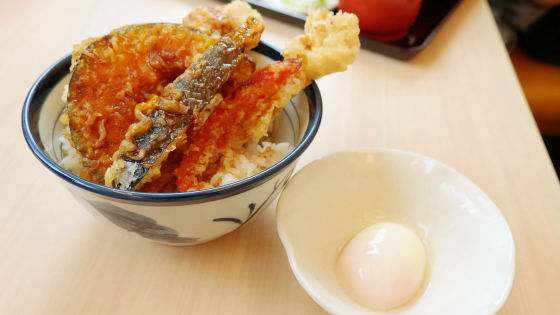 There are plenty of classic summer vegetables pumpkins, eggplants, paprika and summer-like vegetables. Small particles are mixed in the sauce and ten kinds of spices such as turmeric and coriander are used, and it smells like curry.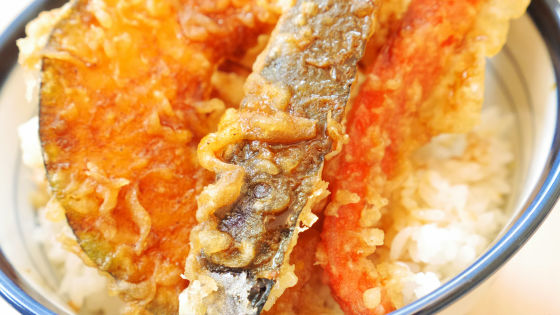 Chicken weeds using chicken soaked in salt koji has a presence that protrudes from the bowl. I will eat it at once.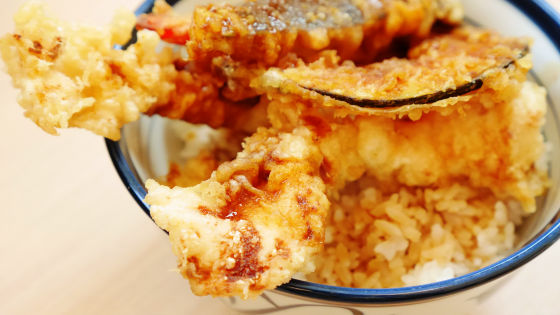 I think whether the taste of curry is strong, spices are mixed with the sweet taste of the tempura to the last, the taste of the bowl of the bowl of rice bowl 7, the flavor of the curry is about 3 and the taste of the taste is intensified. Curry sauce does not seem to contain much raw ingredients such as chillies and peppers, but it is not very hot although there is a curry flavor. The sweetness and flavor of salt koji are also living, and the sweetness and flavor of salt koji are also used, and it seems that it seems to be a taste when it was mixed with this spicy seasoning with sauce of curry sauce of curry bowl, curry, but also balanced, seasoning Some people complement the taste of tempura.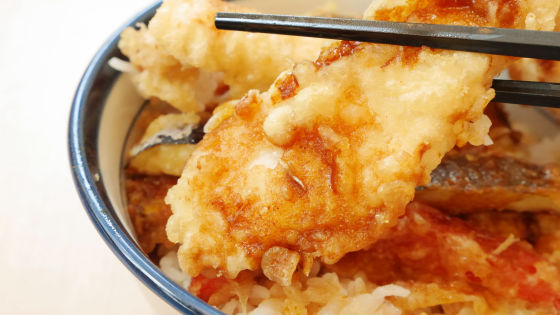 We also introduced a half-rounded egg.



While becoming a more mild taste, it is good to add a little bit of richness. It is particularly compatible with eggs and shrimp.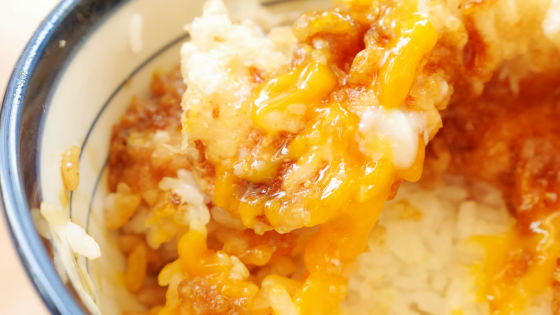 It is very difficult to fried tempura at home on a hot summer day, so it may be good to drink beer on a bowl of rice while cooling in a shop.