I summarized the major minor stories in "Gintama"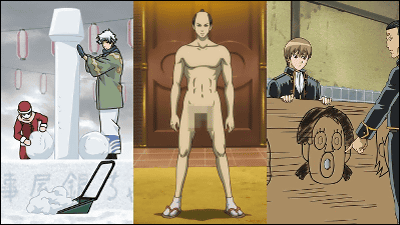 "Published since July 6"Theatrical Feature Gintama Complete Series Millionaire EternityTV anime broadcasted over the past seven years "Gintama"It will be said that it is the curtain, Oshimay.

As a painful entertainment work, there are many places such as a story of a personality story and actions that every places and true selections show, but what you want to pay particular attention to in the silver soul is a gag that becomes addictive if you are addicted. Even though this work was especially television animation broadcasted in the evening, there were plenty of bottom stories, and scenes where mosaics flit across the screen were not uncommon. So, in what seems to be the seven years underlying broadcasting, some are summarized.

Gintama: Aidote: TV Tokyo
http://www.tv-tokyo.co.jp/anime/gintama/index2.html

◆ Episode 38 "Only children play fun in the snow"
It was a heavy snowfall in the city of Edo, "Kabuki-cho snow festival" will be held, and the silver men who thought to take the Grand Prix at the snow statue and get a prize money were "Neo Armstrong / Cyclone Jet · Armstrong cannon. " Even if you see it.



Chinami's Neo Armstrong, Cyclone Jet, Armstrong cannon style is seen here and there, and the muffler worn by the tank is quite similar to Kolle.

Super gigantic silencer used for tank gun etc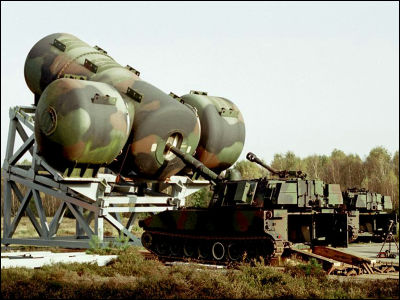 ◆ Episode 22 "Marriage is to keep misunderstanding a lifetime"
Sachan (Sarutobi Ayame)'s first appearance times. While falling in love at the time of silver and taking a curse, wake up to Do M and say "bind me" ...... Gintama started broadcasting on April 4, 2006, this episode was broadcast on September 5, 2006. It is strictly prohibited to see it in family.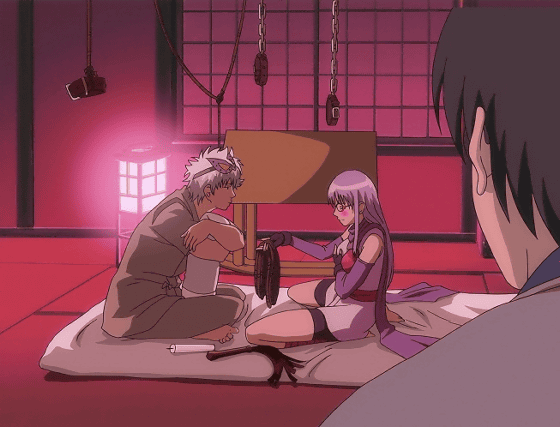 ◆ Episode 83 "Luck does not matter to you"
Shoji Tokugawa Shigeru Tokugawa will come to a snack who squeezes in a strange way, but most hostesses have gone sick and the silver time comes in as help.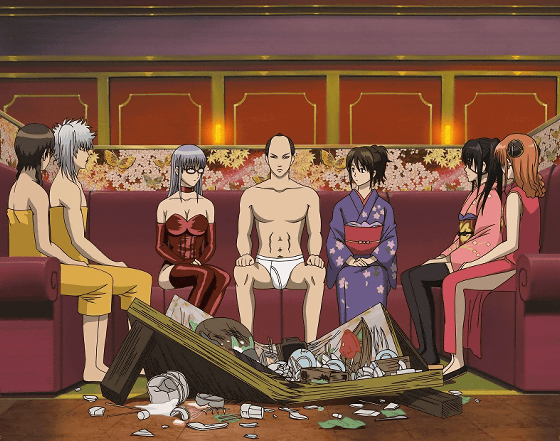 Despite doing the "King's game" to make it excitement, the generals continued outta nude, eventually becoming naked.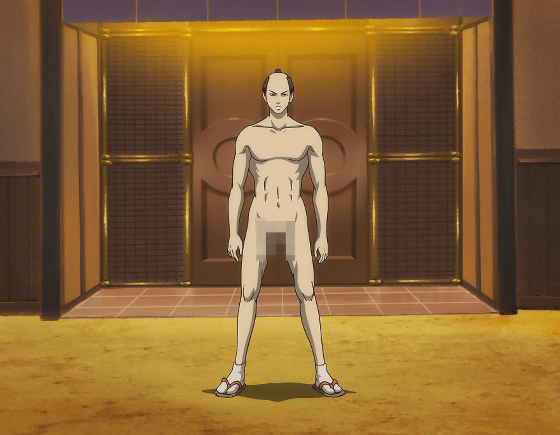 ◆ 113rd episode, "Heaven created a crowd without making people above a man"
This is also an episode of Shogun's Passion. Wherever the threesome three people are doing an answering machine for a barber 's shop, the shogun comes over and desires a haircut. When the hands are mad and shaved off the shrimp, the silver moments hurriedly make fish with hair under Kondo and try to cheat.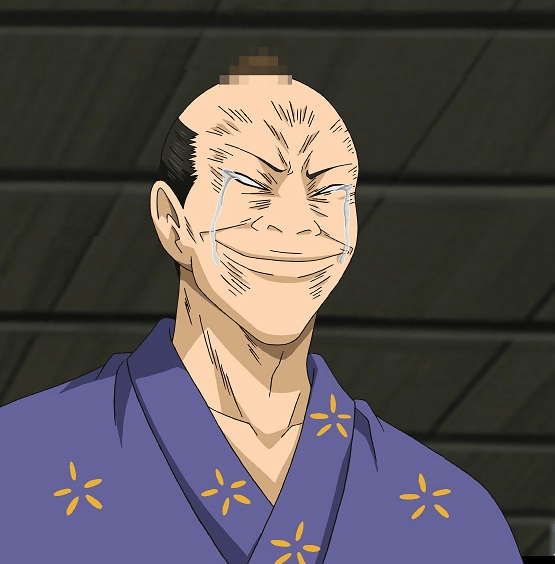 ◆ Episode 99 "Both life and games are full of bugs"
In a game confrontation between Every Man and the True Selection, a party who decided to enter RPG. However, because it was a spec similar to NESCON that the name can be contained only up to 4 letters, "HIJIKATO WASHIRO" could not be entered only by surname, it was named like this by Okita.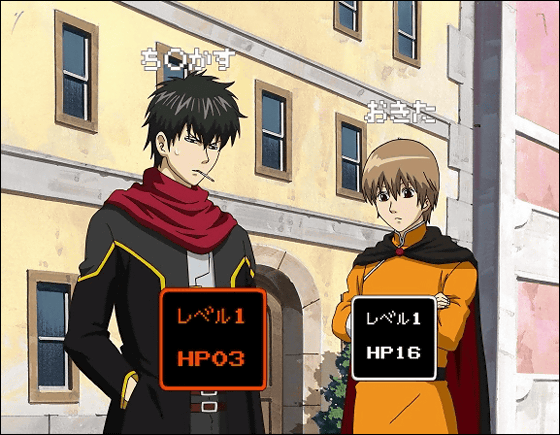 ◆ Episode 152 "Brushing the toilet bowl You must polish this heart"
With cleaning of the toilet in the train station, beautiful Kumakura Kuroku boils the business to Okita who are not motivated at all to clean up and advice improvement of.. Okita has come up with a plan to open a hole in the plywood board, insert it in there, and add the purpose. If you draw a picture of a woman 's face around a hole, it may be uncomfortable by that alone, like this ...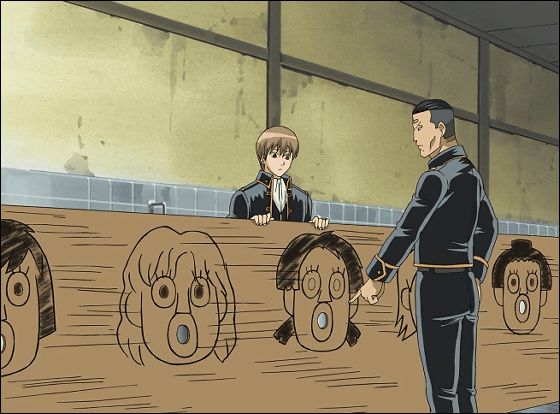 Rie Kugimiya of the Kagura role in the first day stage greetings, "The culmination of things that have come up to now, there are lots of regret feelings, but it is nice to see everyone," Daisuke Sakaguchi, Since everybody's support came, it really ended with this, is it? Will everything be possible if everyone has the power ...? " And from Tomokazu Sugita, a role of silver, "Gintama" is a silver spirit.What is different in size and shape, someone has, there are certainly immortal things, "Gintama "I will not lose." We will continue to ask for "Gintama" from now on, "I sent a message to the audience.

According to Fujita Yoichi, the impression that people who have already seen "It was certainly a complete story" and "gags were incorporated more than I thought", according to director Yoichi Fujita, It is said that the amount of information is packed in about. This time, there is also a voice that we want you to comicize the name of 300 page that the original author, Mr. Sorachi Sorachi drew down.

Confirmation on what kind of work which continued for seven years came to completion and what kind of work which did a terrible neta stuff up to here with television animation of seven years in the theater version, on the screen Please try it.

◆ Staff & Cast
Original: Hideo Sorachi (Shueisha 'Weekly Shonen Jump' series)
Director: Yoichi Fujita
Supervision: Shinji Takamatsu
Screenplay: Akatsuki Yamatoya
Character design / total drawing director: Shuji Takeuchi
Theme Song: SPYAIR 'Current Status Traction' (Sony Music Associated Records)
Cast: Tomokazu Sugita Daisuke Kinkimiya Rie Advancement of Chiba Kazuya Nakai Kenichi Nakai Suzumura Kenichi Ishida Aki Yamadera Koichi
Animation production: Sunrise
Distribution: Warner Bros. Movie

© Sorachi Hideaki / Theatrical version Silver Spirit Production Committee
© Sorachi Hideaki / Shueisha · TV Tokyo · Dentsu · Sunrise · Aniplex