The reason for the decline in the level of Google's organic search was attributed to Google itself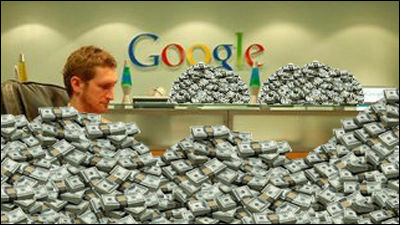 ByKeso s

Google'sOrganic searchI felt doubt aboutTutorspreeHowever, when I analyzed Google search result display page, amazing results came.

Tutorspree Blog - How Google is Killing Organic Search
http://blog.tutorspree.com/post/54349646327/death-of-organic-search

When searching for "auto mechanic" on Google, 14% of the first search result page is displayed at the top of the Google Navigation bar, 29% is displayed in the top and right spaces of the search results To haveGoogle AdWords, 7% is Google Maps displaying the local search, the essential organic search result is 13%, most of the page contains Google's "Product"Is displayed on the screen.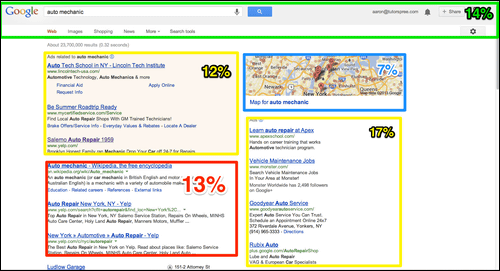 Next, searching for "Italian Restaurant", 30% of the whole space is used at the top of the pageGoogle Local CarouselIs displayed. The remaining space is also owned by Google, 14% for navigation bar, 15% for Google Maps, 9% for Google AdWordsZagatAccounts for 4%, and organic search result is only 7%.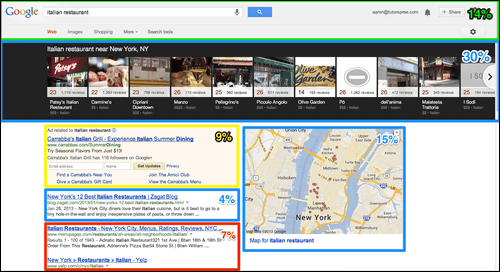 Finally searching "Italian Restaurant" on the iPhone, the result of the organic search displayed on the first page is zero. As we scroll down the page, the result of organic search was finally displayed on the fifth page after Google AdWords, Zagat, Google Maps and local listing.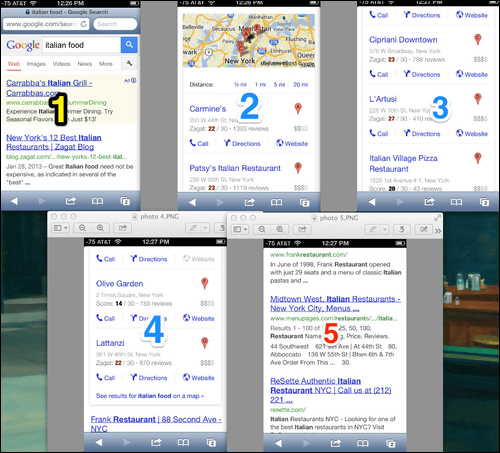 Even if you search on Google, Google's "Product"And those that have some sort of business relationship with Google are displayed first, so even if you try to raise the search ranking of your site etc., there is not much space left to display at all in the first place. However, it is said that we must obey Google's rules to play in Google.
in Note, Posted by darkhorse_log