"Metal Works 3D Laser Cut Models" which Titanic · aircraft · steam locomotives etc can make by just assembling a metal frame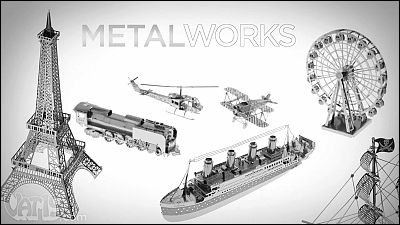 Just by assembling the parts removed from the metal-cut steel frame, it is easy to make aircraft, titanic, steam locomotive, sailing boat, Ferris wheel, etc without an adhesive or scissorsMetal Works 3D Laser Cut Models". Creating time is as short as several tens of minutes to several hours, and the price is less than ten dollars (about 1000 yen).

Metal Works 3D Laser Cut Models
http://www.vat19.com/dvds/metal-works-laser-cut-3d-models.cfm

You can see the actual assembled state and the finished product from the following movie.

DIY Laser-Cut 3D Sculptures (Titanic, Eiffel Tower, Ferris Wheel, and more) - YouTube


Eiffel Tower and Titanic,P-51Metal Works 3D Laser Cut Models can be easily made with a metal frame that reproduces detail and so on.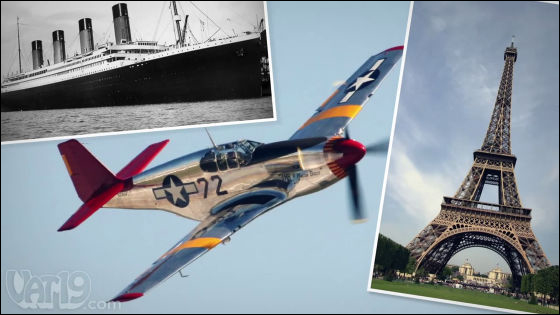 This is Titanic. It is as small as 13.97 cm x 1.52 cm x 3.81 cm, but it is making even fine detail.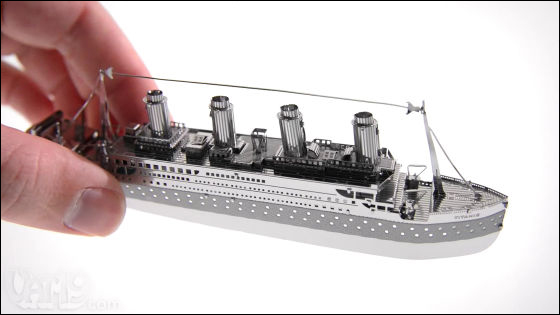 Compared to coins this is about this size.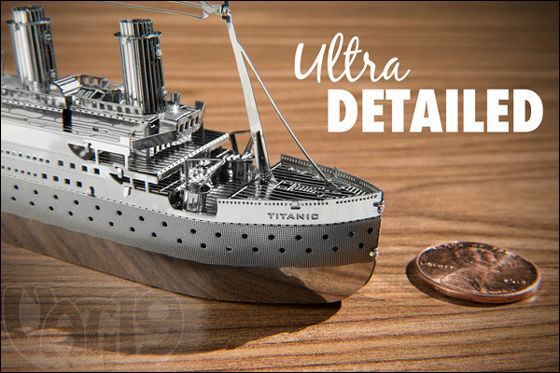 Ferris wheel and train are like this.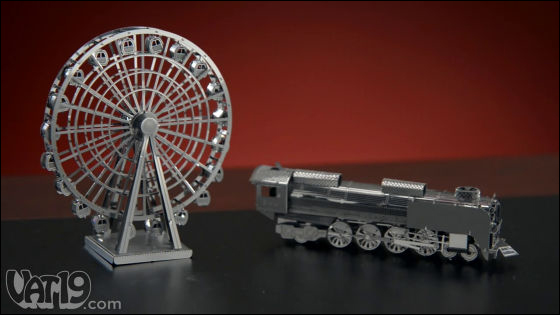 Metal Works 3D Laser Cut Models are made from such a metal frame.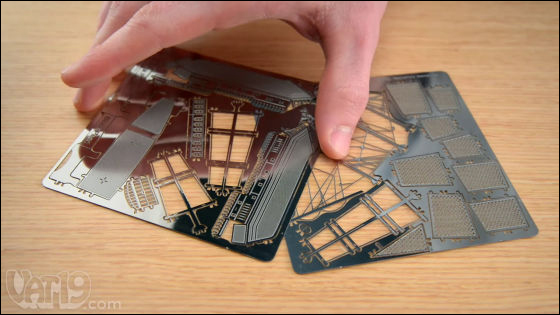 There are 1 sheet type and 2 sheet type in the frame of the model, and parts are drawn finely in each.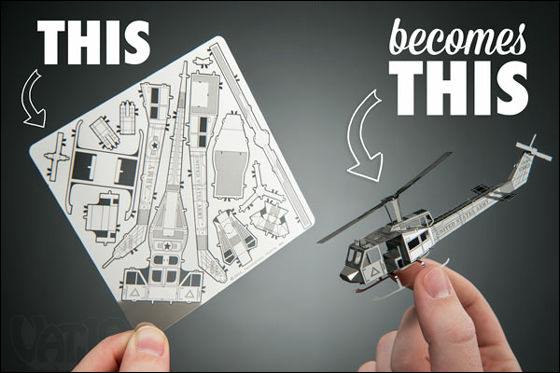 Remove part from frame ......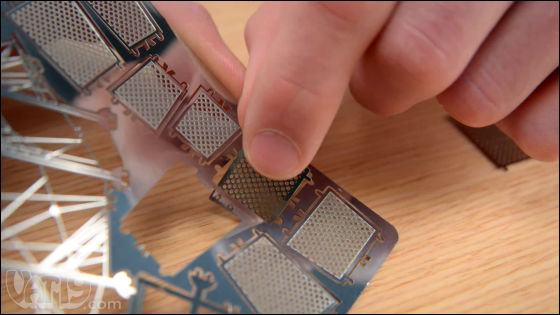 I will put it on the model.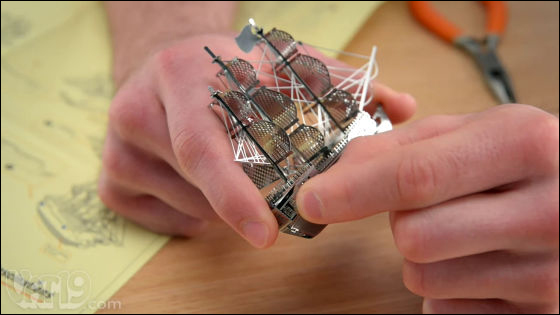 It is completed by merely combining the unevenness of each part removed from the frame, so tools such as adhesive and scissors are not necessary.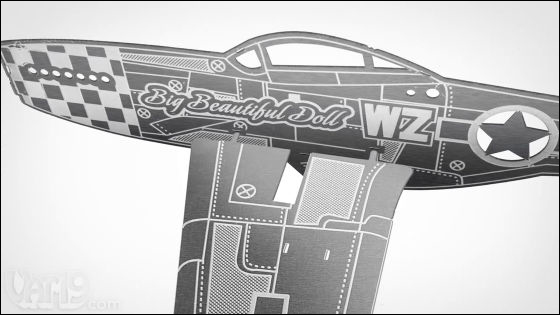 A man who assemble seriously.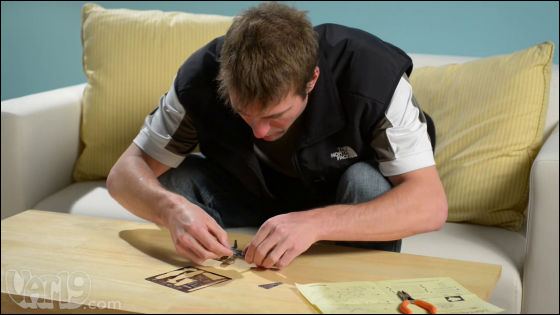 The creation time varies depending on the model, but one seat model will be completed in about 45 minutes, even in a two-seat model in a few hours.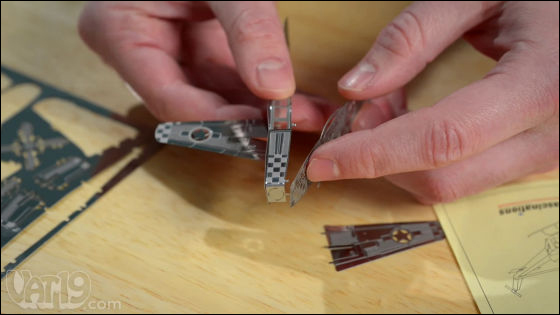 There are various kinds of models. The following is an aircraft P-51 ($ 6.99 / 670 yen)



Titanic (9.99 dollars / 960 yen)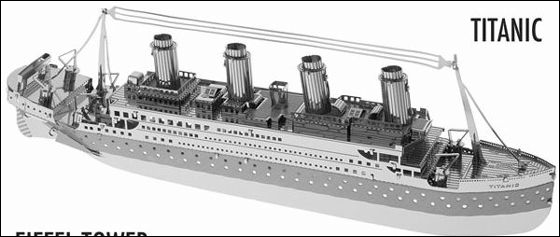 Eiffel Tower ($ 6.99 / 670 yen)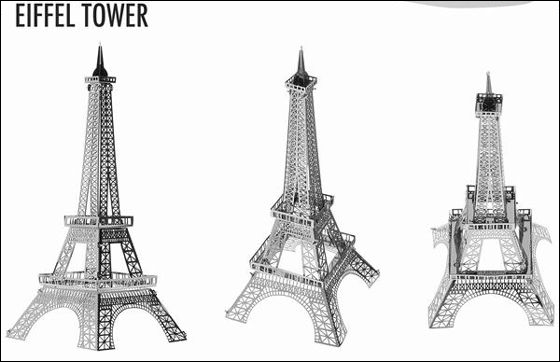 Hewy's helicopter ($ 6.99 / 670 yen)



Steam locomotive ($ 9.99 / 960 yen)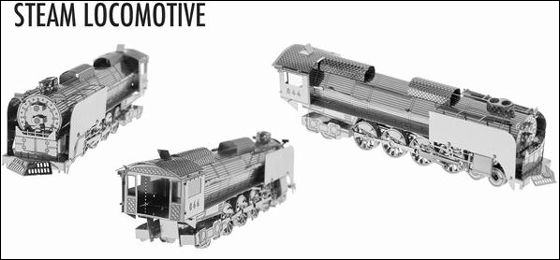 Ferris wheel (9.99 dollars / 960 yen)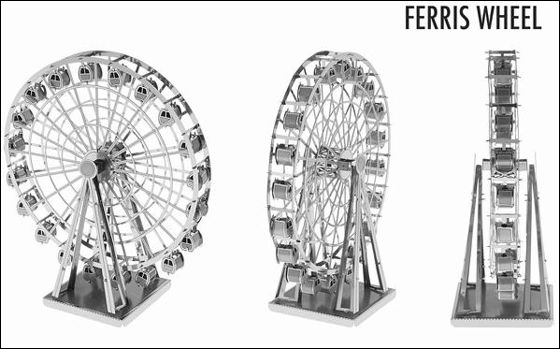 Fokker D. VII($ 6.99 / 670 yen)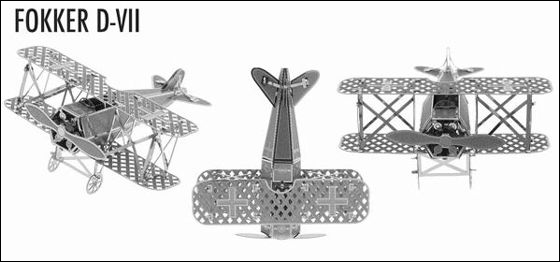 moviesPirates of the CaribbeanAppeared inBlack Pearl($ 9.99 / 960 yen)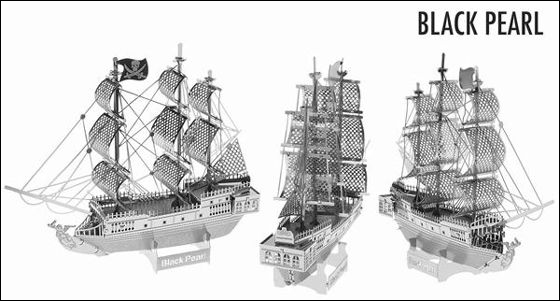 Although the finished model does not move, it is robust, durable and it does not break on a bit or softly so it is perfect as a desktop interior. When ordering one model from Japan, it costs 2.79 dollars (about 270 yen) separately as a shipping cost.