"DistroKid" that allows you to upload, publish, and sell music to the iTunes Store in as little as 2 hours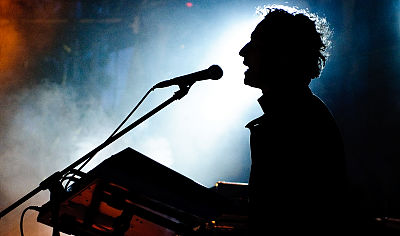 BySergiu Bacioiu

It was made by musicians to be able to upload their music more easily to online services like iTunes Store,DistroKid"is. In order to register my music in the iTunes Store it is necessary to go through an intermediary, and if it is a conventional service it usually takes three days to reflect the upload of the albumIt can be done in 2 to 4 hoursIt will look like.

Upload your music for free to iTunes, Spotify and Google Play | DistroKid
http://distrokid.com/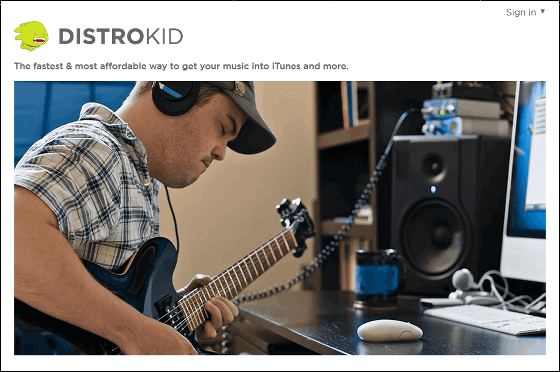 To use the service, first set the artist name, e-mail address and password and click "Sign up".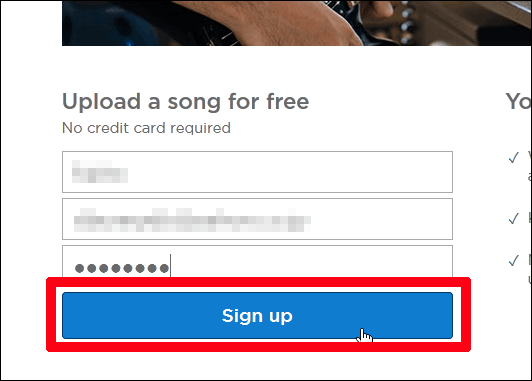 A menu appeared. "Free" which you can upload free of charge from the left, "Musician" which you can upload for a band or solo project for $ 19.99 per year (about 2000 yen), "Label" for music labels and retailers for $ 79.99 per year ( About 8200 yen) will be able to upload music of multiple artists.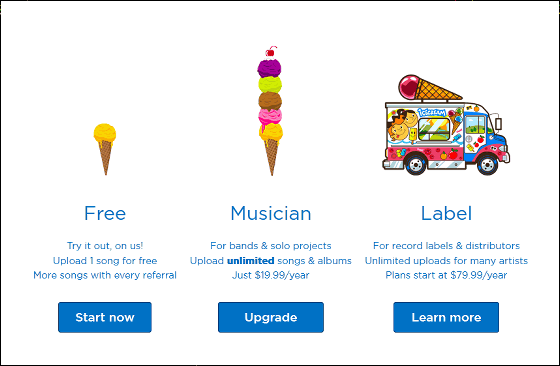 I will select "Free".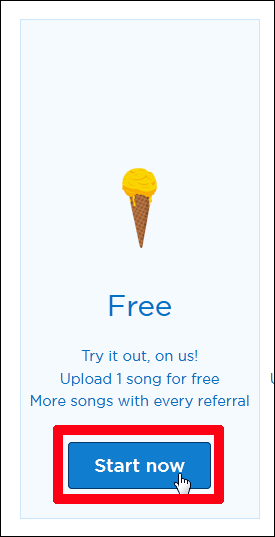 The page that appears shows "Upload" and "Albums" items. Click "upload".




The music uploading targets currently on the details page are "iTunes" "Spotify"Google Play". Amazon is in beta testing and will be covered soon.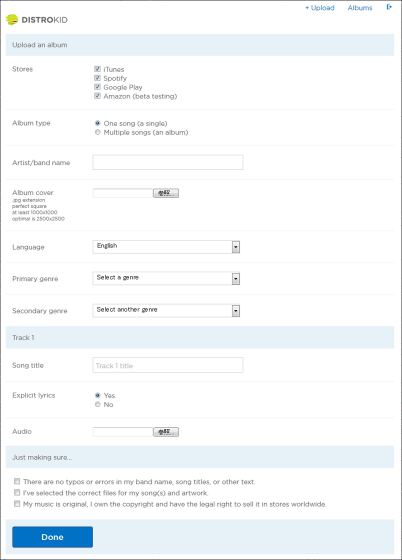 According to Philip Kaplan who operates the service, DistroKid is more like a musician's SNSFandalismIt is said that it is close to. Music alreadyIt seems that more than 1000 have been uploaded.