The arrival of youthfulness committed by contemporary boys and girls is followed by the rest of my life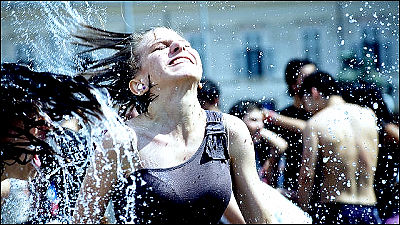 ByMassimo ankor

Currently hosting TelegraphHay Festival 2013So, various lectures are being held, but it is former CEO of GoogleEric SchmidtIn this lecture, he said, "Because the young generation now records all the" youthfulness "that they committed online, they have to live on them all the time."

Hay Festival 2013: Teenagers' mistakes will stay with them forever, warns Google chief Eric Schmidt - Telegraph
http://www.telegraph.co.uk/technology/eric-schmidt/10080596/Hay-Festival-2013-Teenagers-mistakes-will-stay-with-them-forever-warns-Google-chief-Eric-Schmidt.html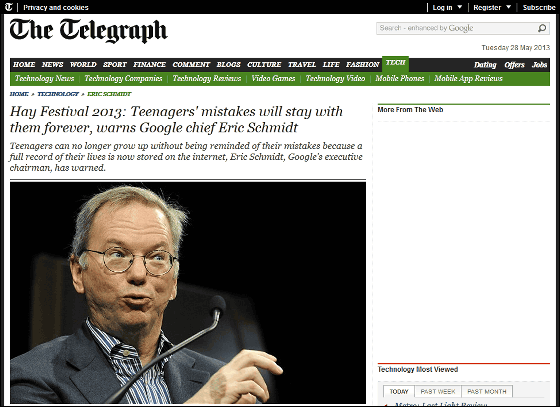 "We had never experienced a generation, such as photographs, that recorded all the actions in individuals," Schmidt said. Until now society had a way to cope with punishing teenagers who have stepped out of the way and dealing with mistakes and growing. They brought up admirable adults by rebuilding them from their mistakes. However, the current teenagers are now handled like online adults world, and they are to suffer for the rest of their life as youthful. "There are situations in which it is better not to exist in life, especially in the case of teenagers." In addition, we suggest that the share of personal information such as posting children's ultrasonic photos on the Internet before parents decide the names of children also exceeds degree.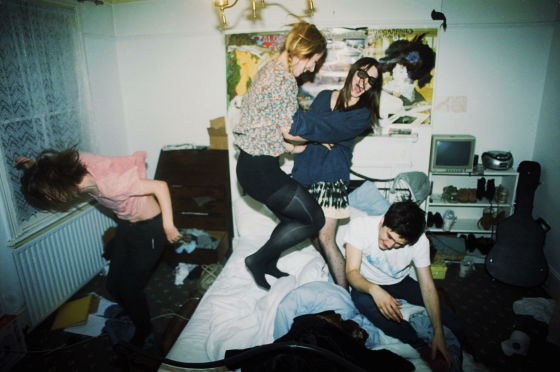 ByPomeroy Gigantic

When talking about a larger range,Google is browsing personal informationIn regard to the move pointed out, Google also mentioned that we had not planned to censor messages and movies on the Internet, unless we restricted access due to extreme materials.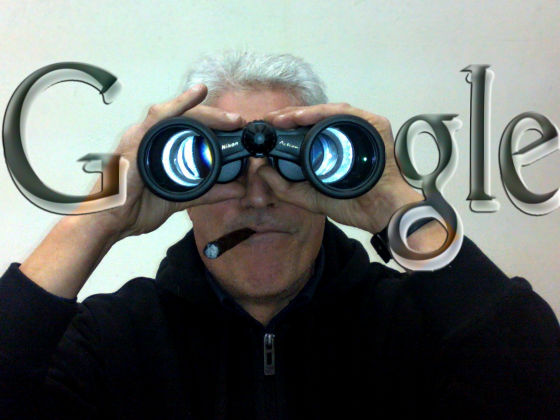 ByCristian Balan

In addition, in November 2011, a woman from France requested Google "erase past photographs" and won the suit against "Right to be forgotten"Is also claimed and argued to be discussed.
in Note, Posted by logq_fa