Adopted Blink engine which was faster than WebKit engine "Sleipnir 4 for Windows (Blink Engine Preview Build)" can be downloaded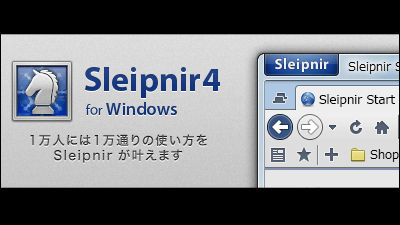 Chromium on which Google Chrome is based currently uses it in April 2013Move the rendering engine from WebKit to BlinkAccording to that, according to that, "Because the cooperation between Blink and the V8 JavaScript engine was strengthened, because the WebKit engine was changed to the Blink engine, further speeding up has been done", so the developer Blog limited only "Sleipnir 4 for Windows (Blink Engine Preview Build)"Has been released.

Blink engine can be experienced! We publish Sleipnir 4 for Windows (Blink Engine Preview Build) with blog limit (Fenrir | Developer's blog)
http://blog.fenrir-inc.com/jp/2013/05/sleipnir-4-for-windows-blink-build.html

The experimental result using the benchmark site "Octane JavaScript Benchmark" has been released to the extent that it is actually speeding up, and it is as follows and the Blink version marks a high score .

WebKit version: Score "18372"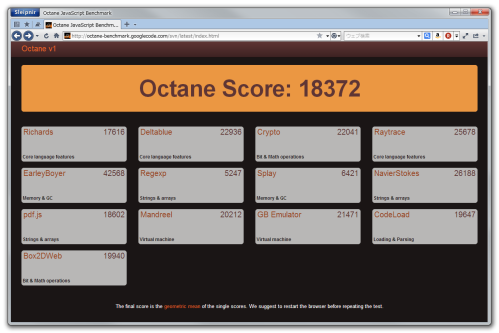 Blink version: Score "20392"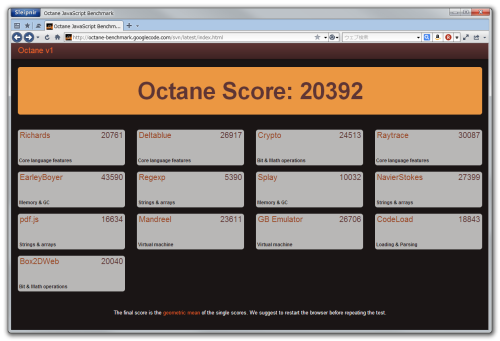 Moreover, although it is "Completion level completion degree, if you overwrite the beta version to the current Sleipnir 4 you can not downgrade it, please be careful when using the installer version." If you want to experience quickly Please be careful as it will be your own responsibility. In addition, Sleipnir 4 also follows Sleipnir 4 when Chromium for Blink engine is released, and it is scheduled to be supported by automatic update.