KDDI "au presentation meeting 2013 Summer" New model and new service from the venue Live live → end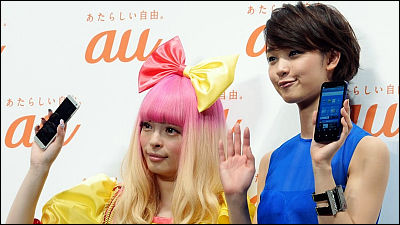 New product and new service presentation meeting in summer of 2013Au presentation 2013 Summer"Was held on May 20 (Monday) from 11 o'clock.

Au SUMMER SELECTION 2013 | au
http://www.au.kddi.com/mobile/product/selection/



That's why I arrived at the venue in Shibuya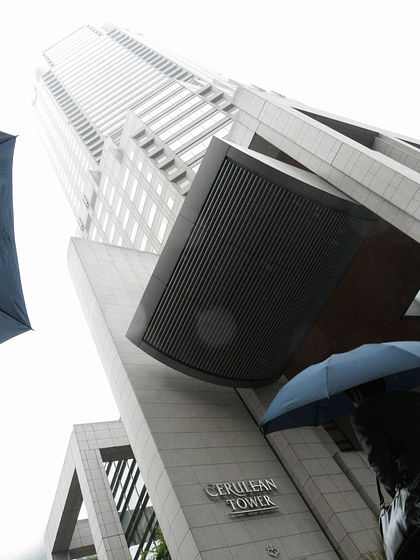 To basement 2 floor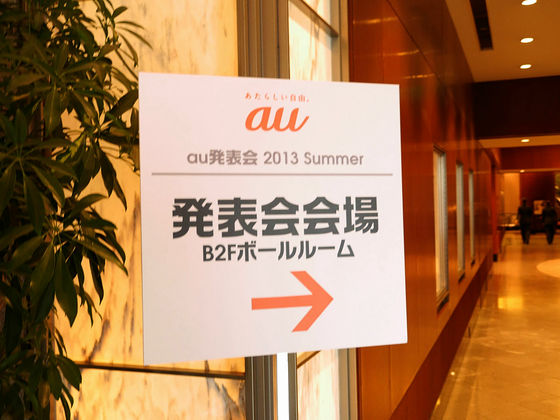 The start is from 11 o'clock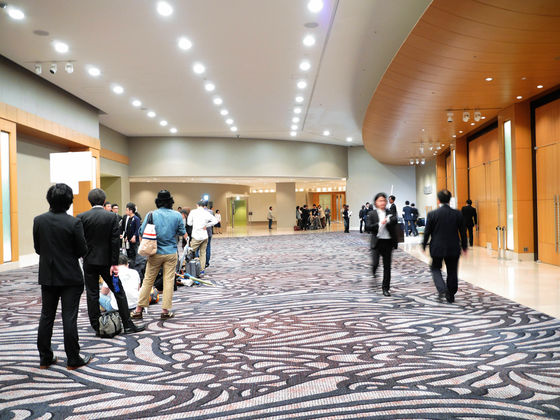 2013/05/20 11:00
Information on the new model / new service was announced on the official website.

The venue is like this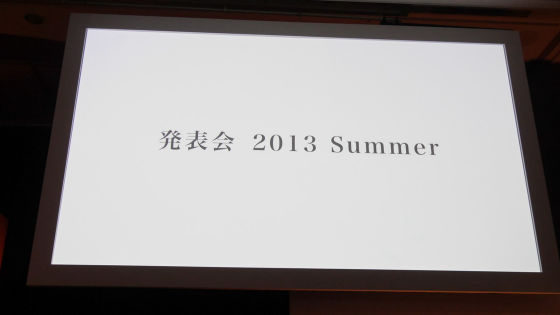 2013/05/20 11: 09
Takashi Tanaka President and CEO has entered the show and the presentation has started.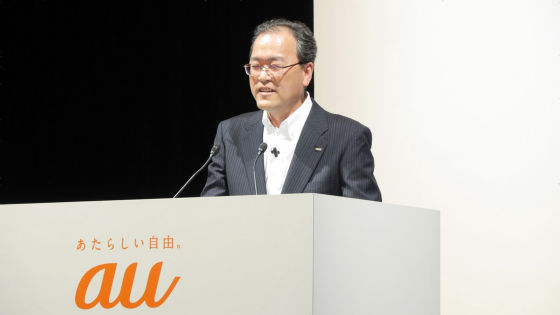 Au's "3M strategy", the first of which is the smart passport concept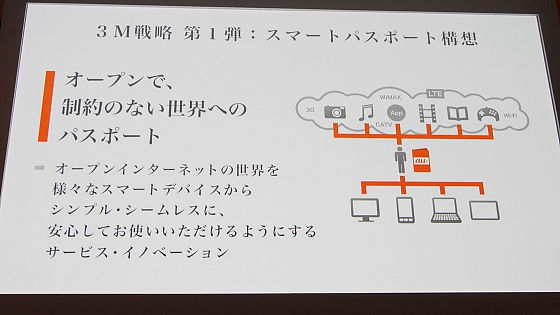 What I am aiming for is "new freedom"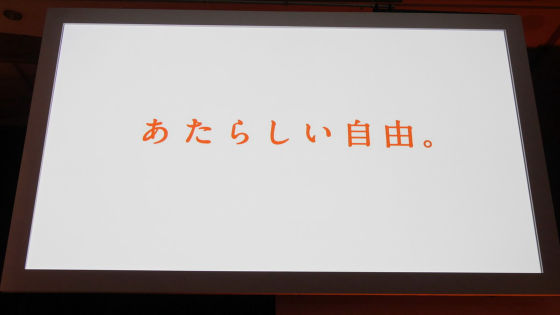 The position where au stands is "customer viewpoint" "innovation"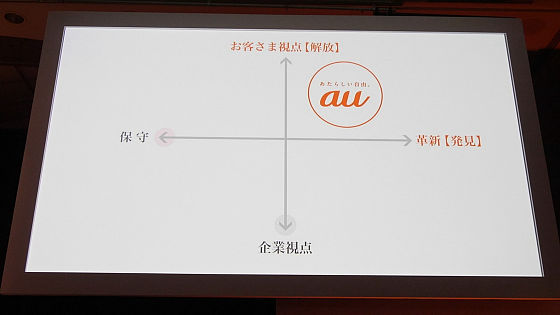 "3M strategy is worth everyone can feel."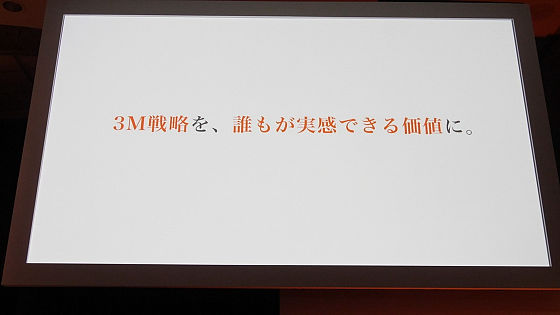 The penetration rate of smartphones is expected to exceed 50% this year.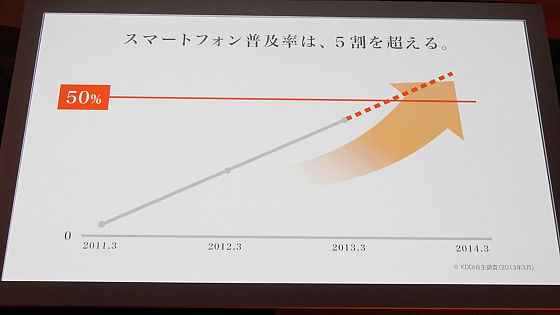 2013/05/20 11: 16
Therefore, "To a career that supports" mastering ", Tanaka said.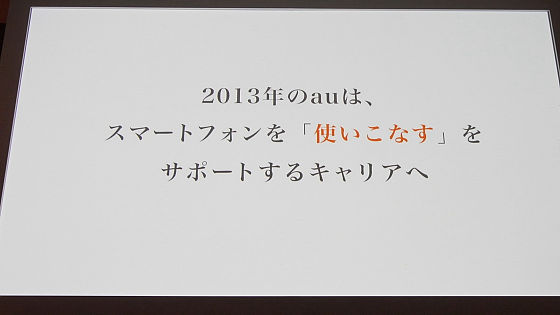 The concept is not to make smartphones an information terminal closed to the world inside the screen, but to want to advance further.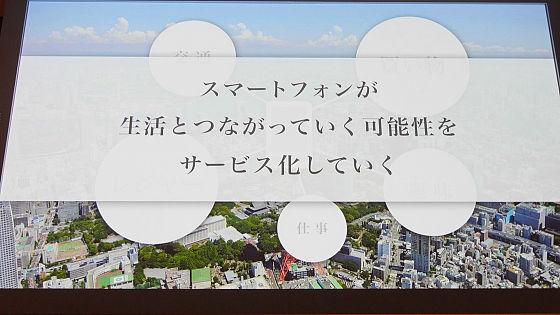 The second part of 3M strategy is "Smart Relations concept". Service innovation that strengthens the connection between smartphone and real life, to change daily life more simply and surprisingly.



That's why au's announcement of the 2013 summer model started.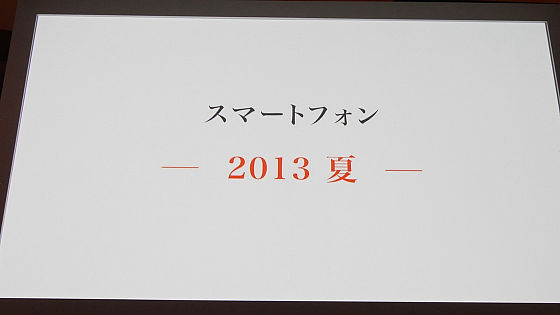 The lineup is an image of such feeling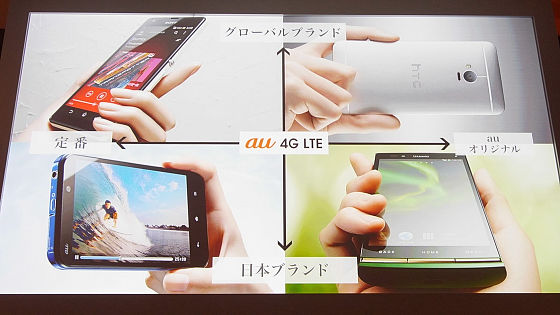 First of allXperia UL SOL 22. 15 sheets per second & unlimited continuous shooting, 5.1 inch full HD display, music also features a walkman application aiming for high quality and high sound quality, the appearance is stuck to a few mm of the exterior. As written "au's commitment", "a model you want to touch by all means" and Tanaka.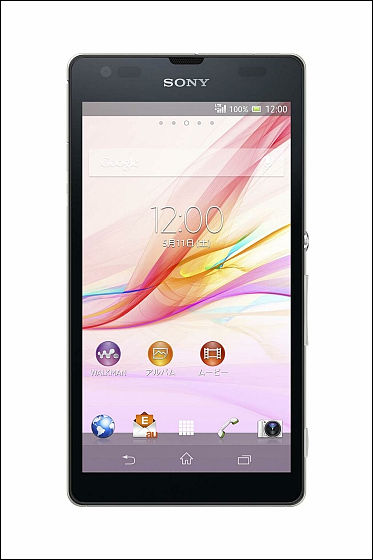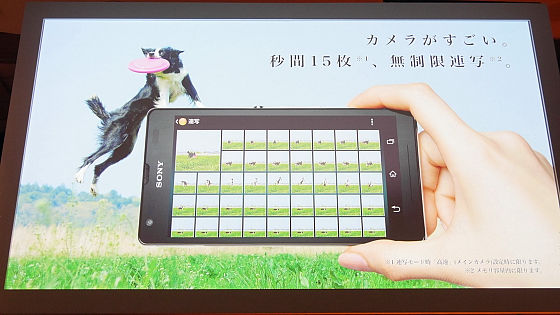 Photo review is here.

Au 2013 New model of summer "Xperia UL SOL 22" haste photo review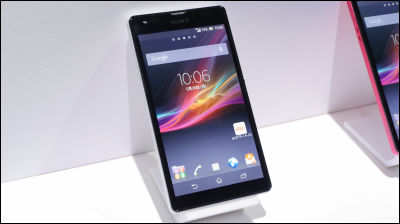 After thatAQUOS PHONE SERIE SHL 22. Power saving IGZO liquid crystal and 3080 mAh battery are carried. The lens of the camera is the fastest class with the highest class brightness and startup speed of 0.4 seconds at F1.9 and smartphone. AQUOS PHONE is favored by everyone, there is an image of "the standard" that anyone can use, it is said that it does not betray it.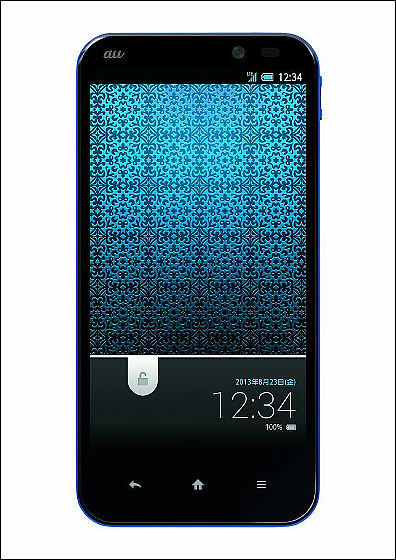 Photo review is here.

4.9 inch IGZO liquid crystal equipped with battery for 3 days "AQUOS PHONE SERIE SHL 22" haste photo review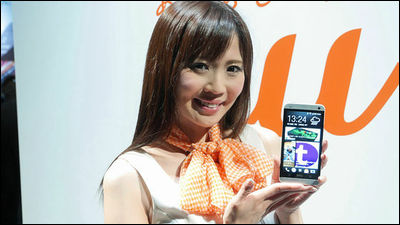 The third model is "URBANO L 01". The tagline is Premium but Friendly. Battery capacity is as large as 2,700 mAh, but it is compatible with rapid charging and can be almost fully charged in 140 minutes. Besides ease of use, the design has become a form that fits in the hand, and the screen size is increased to about 4.7 inches while the width, thickness and weight are almost the same.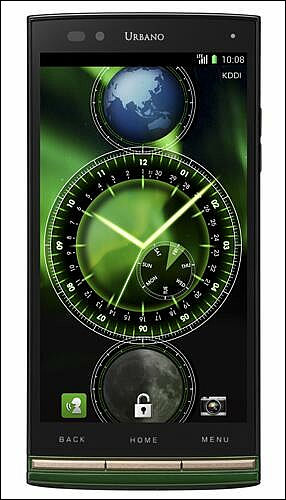 The fourth model is a collaboration model of HTC and au, "HTC J One HTL 22". The camera "HTC Zoe" which changes everyday to drama is able to capture beautiful photos by reducing the amount of light uptake and noise. By taking pictures from 1 second to 3 seconds immediately before the shutter is released, you can take pictures of "This is what I wanted to take". With dual front speaker mounted & amplifier built in, you can enjoy it as clear sound. In a full metal body of aluminum "real thing to want to speak". There is a child device called "HTC J One Mini" as an option and it is possible to check calls and short messages. Hard shell and 6000 mAh portable charger are also released as accessories. Audio and full seg tuners are also available.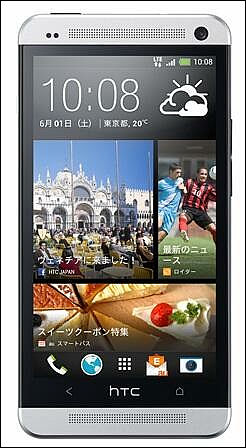 2013/05/20 11:33
What exactly is the Smart Relations concept? The first is "au smart pass" which started in March 2012. Monthly 390 yen · Provide services such as unlimited apps, storage, coupons & points without additional charge. IOS also extends the service, "Ghibli no Mori" has also started.

A slide that the positioning of au smart pass is the opposite of conventional content unlimited use.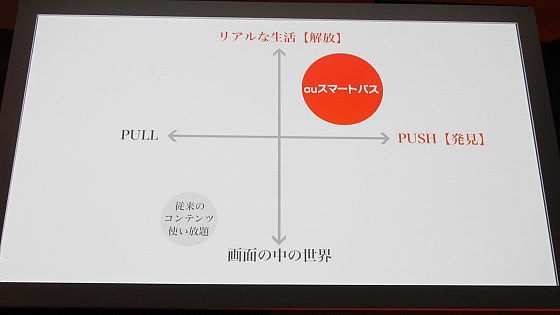 Tanaka president says, the new au smart pass has "From application to life"From PULL to PUSH"From provision to co-creation"There are three aspects of it.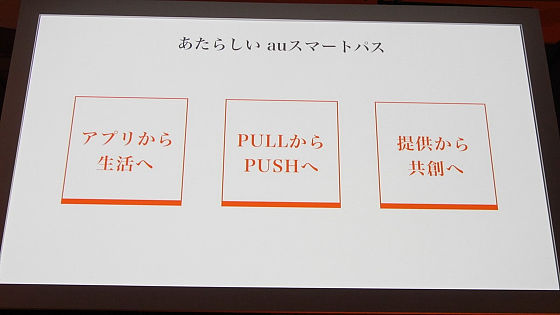 The contents of "From the application to the living" are "Improve relations between real and life with smartphone"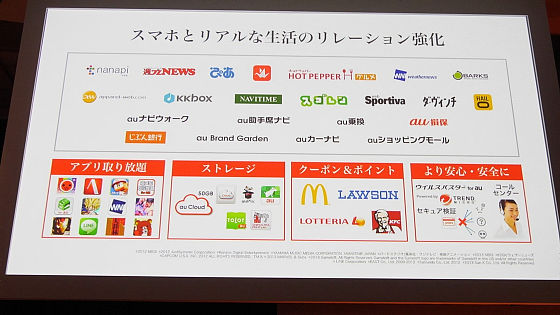 "I agree with many partner companies and aim to be aiming for strengthening relation between smartphone and real life"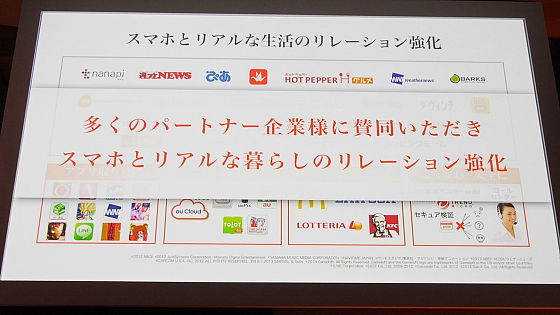 As a concrete example, collaboration between Pia and au, pre-order reservations for au smart pass members only limited.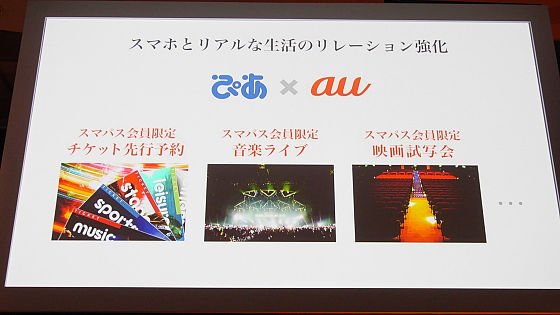 "Timeline UI that realizes Simple & Lucky" explained as "PULL to PUSH"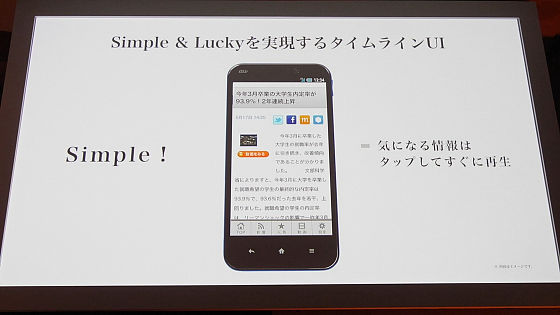 According to the individual, what makes each and every day Simple & Lucky.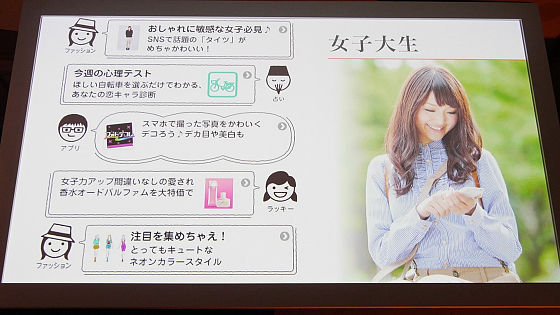 The third point, "From providing to co-creation" was cited "au smaspass general meeting". We decide the theme every month and decide by gathering opinions from users, and real-time report of the voting result and correspondence to gathered demands.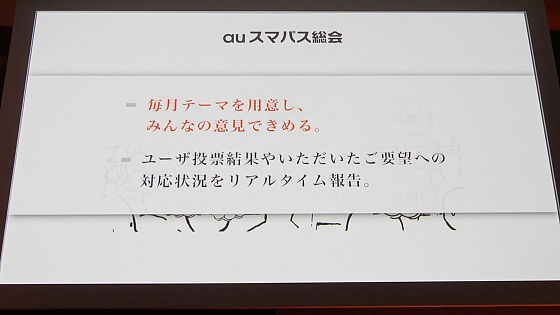 Au Smart Pass renewed on June 6.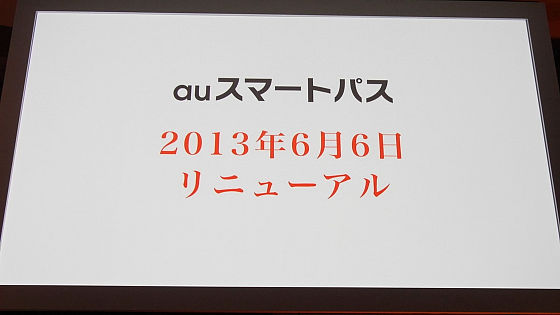 "HTC BlinkFeed × au Smart Pass" automatically updates real life information on the home screen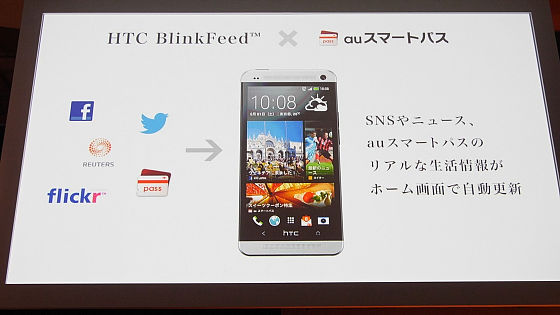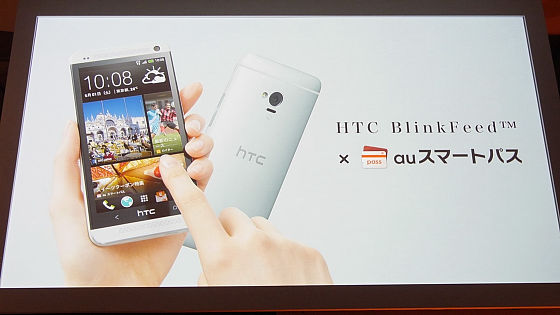 2013/05/20 11: 54
There is a current situation that the penetration rate of smartphones is about to reach 50%, but on the other hand, not everyone is comfortably using it. According to KDDI's survey, 65% of people say "I tripped over the initial setting".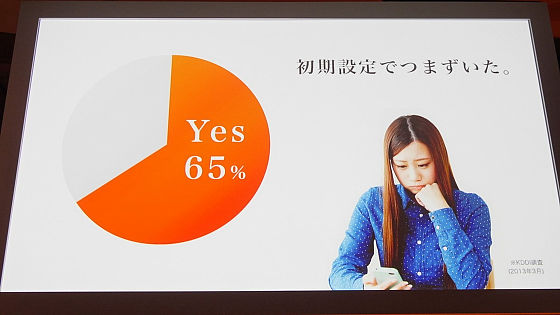 "I was in trouble because there was not anyone who could consult a smartphone how to use it soon" 58%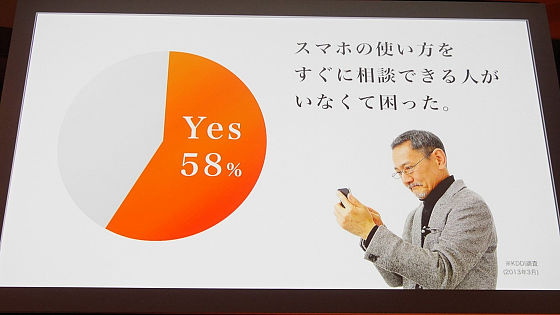 "I can not master the smartphone" 52%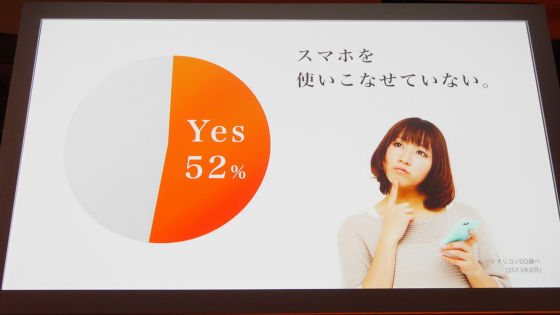 So "third smart" becomes "Au smart supportAppearance of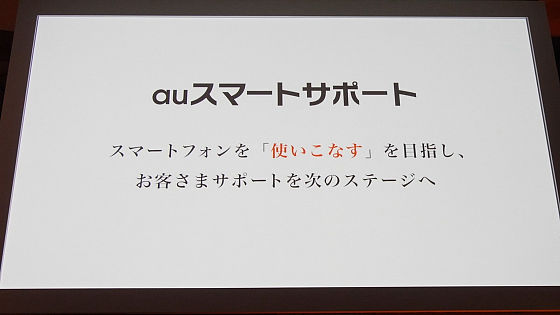 It is a support menu that you can use smartphone as much as possible according to user's request.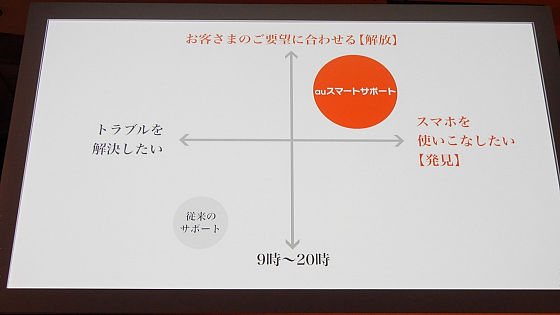 The support team is full-time, supported from usage and initial setting. A dedicated free call is provided and consultation for 24 hours is possible (advance reservation is required from 23:00 to 9:00 next time). Service is 3150 yen for the first month, 399 yen per month from the 4th month onwards.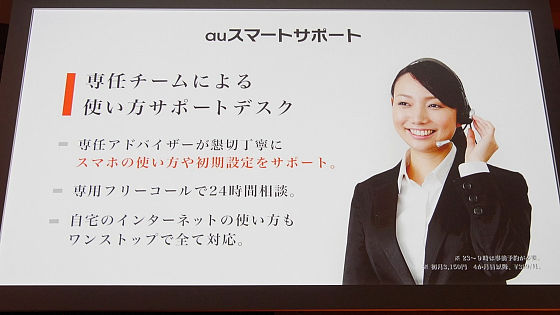 Also, for people who want to consult on a face to face basis rather than a call center "smartphone visit support" service as well. It will be coming to home anywhere in Japan, and from November 2013 a smart website will be offered as well.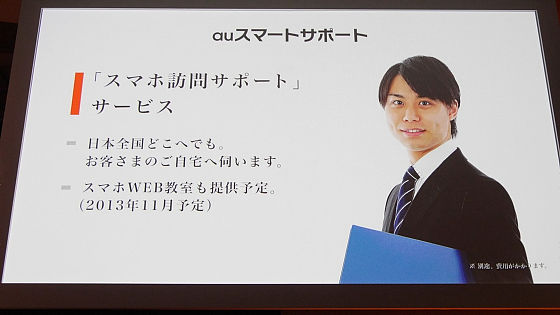 For those who want to try before purchasing smartphones there is also "smart hobby rental".



Au Smart support started on June 6.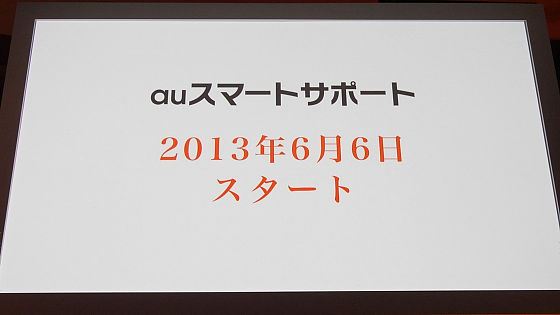 2013/05/20 12: 00
Summary of the presentation slide The first slide of 3M strategy is "smart passport concept"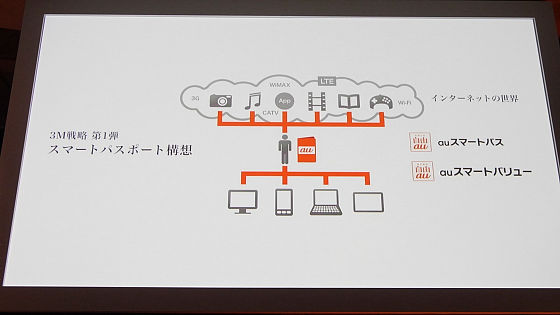 And the second, "Smart Relations concept".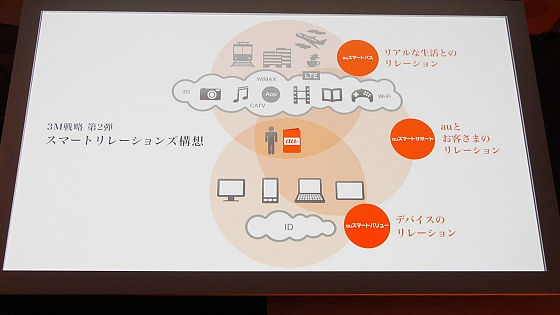 2013/05/20 12: 16
For guest talkStiffnessMr.,Kyary Pamyu PamyuAppeared.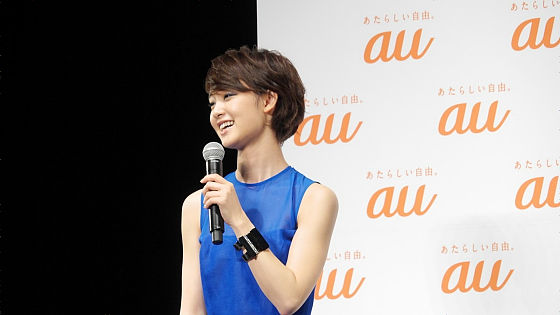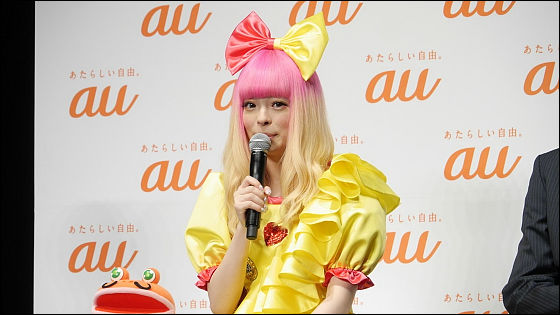 Talk with Tanaka President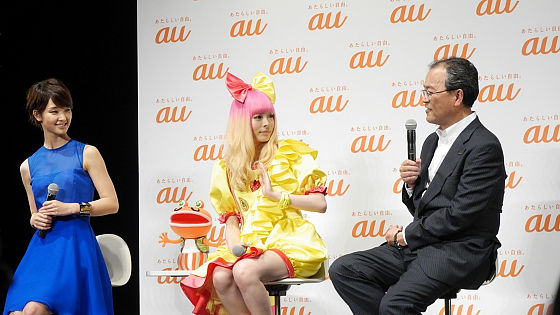 Kyori Pamyu Pamyu who wore a frog's hand muffette who appeared in the new CM "♪ Norinori replacing"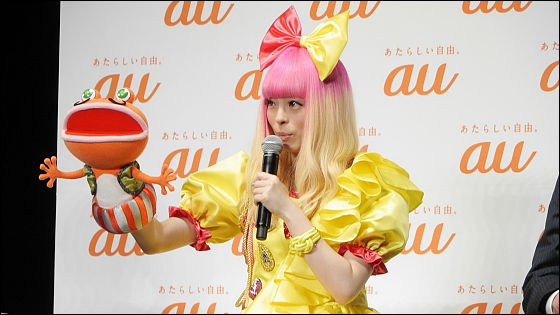 Photo session centered on president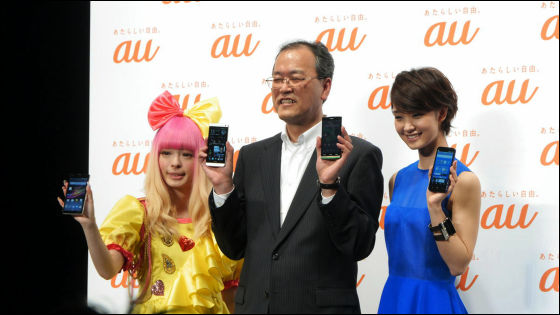 Kyary and Mr. Strong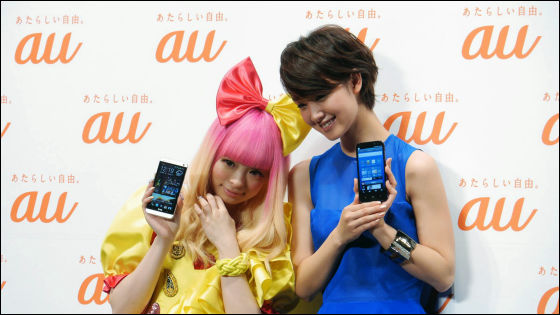 Duck mouth together for two people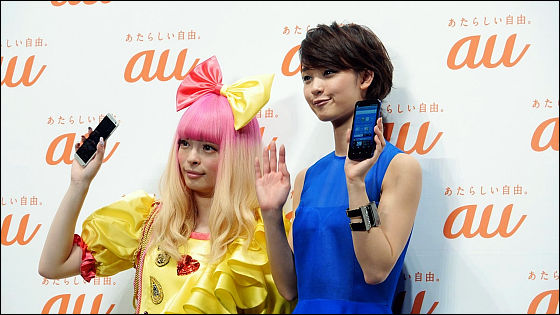 2013/05/20 12: 27
The final question and answer. Respondents were Mr. Tanaka, product planning headquarters Takashi Ozaki, customer service headquarters Natsuko Kimura, new business promotion headquarters Mitsuhei Shigeta.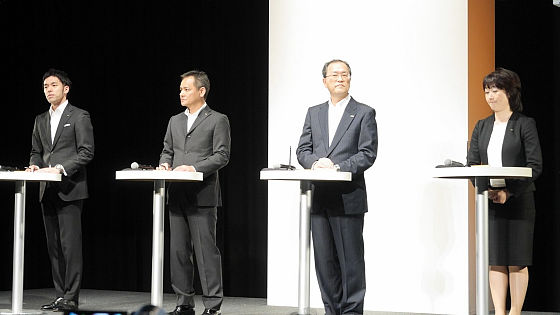 Nikkei Newspaper:
About "Smart Relations". How do you feel the goodness of the service? It is said that Smart Pass has 6 million users, but how many plans are expected to be extended by starting a new service? How about thinking about who is considering smart support, and whether the service fee is high. How many users is this service supposed to be?

Tanaka:
As for how to appeal, I would like to appeal to goodness through TV and various media after this, and I think that if you touch the actual machine to the reporter, I think that you can feel that "this is nice" ing. The target of the number is currently 6 million, but I would like to put on the 10 million mark at the end of this fiscal year. It is a large figure of 6 million for these services, but I would like to increase it to 10 million and add a new service on top of that.

About support question from Mr. Kimura of red ice point.

Kimura:
About the smartphone support, the target is targeted to people who would like to try using smartphones from now on, those who are using but have anxiety. Although not specified, I think that it is over forty to fifty. Although it may seem that the support fee is surely high, it also includes business trip expenses and construction fee, and I would like to push out the merit of being a service that teaches one to one.

Tanaka:
Before April 1, Kimura was doing a store manager at au Nagoya, and after having carried out various support, "I want to do this service by all means", this kind of service was born.

Freelance Kamio:
Two points for smart support. Does visiting support include only smartphones, tablets, and multi-network / stationary services such as au HIKARI? Also, the implementation of support for smartphone visits is "8925 yen including tax" per time, but is there a time limit? Is it a form to associate until the user knows, or somewhere in a certain time to separate?

Second point. Support will be commercialized, but I think that he had responded to free counseling at directly operated stores in Nagoya and Osaka and au shops so far. How will we separate paid services from free services in the future? Even if you ask a question, can you say that you are not in a paid service? Please tell us about how to separate it.

Tanaka:
The answer is from Kimura. For the second point, I would rather like to make it a premium service.

Kimura:
Support scope is "support to master smartphone", so it is main, but for tablet options people can join as well. I will respond to what I am using and what I do not know, but because I have other services that au Hikari offers separately, I plan to separate it from that. Time is supposed to be a curriculum assuming approximately one hour, but depending on customer's understanding it will grow or hasten. I think that there is something I can do because I am one to one about here.

Support at the shop will continue as before. For those who need immediate support, I think that we will respond 24 hours if you call.

Q:
About the 100 Mbps of 4 G LTE, the service area is a part of Shikoku, but what is the expansion plan? Also, do you deal with the triple band with all models?

Tanaka:
The 100 Mbps service is started in Shikoku with a bandwidth of 15 M. I am planning to spread it gradually, so I hope that you will expect. As for the Android system, it is planned to correspond to the triple band from now on, and we will promote further high speed. For a category 3 terminal, the upper limit speed is 100 Mbps, but the network supports 112.5 Mbps, and I would like to aim for 150 Mbps. As for compatible terminals, if you can look forward to it after autumn.

Q:
What are the numerical targets to be expanded?

Tanaka:
There is no material at hand now, but since it uses the band, it plans to spread from the place with less traffic. Although it is compatible with the network, it is necessary to open the band.

Mobile Watch Tsuda:
It means that people who use smartphones are increasing by 50%, but why did you narrow down the lineup of devices? Also, full seg correspondence etc. are coming out, but what are the competing points with other companies?

Tanaka:
We carefully selected the terminal. It takes a year from now and thinks in the direction to select carefully as a whole. Each of these terminals has its own characteristics, so if you can try it.

Regarding the matter of Full Seg, we do not have full seg this time. As I mentioned, I have a tuner as an accessory. I think that it would be better to see them at home. We are thinking about the future, so we took a balance on the whole, this time it is an accessory. As for the discrimination points with other companies, I think that the times have gradually come to the point where "I will master the smartphone". The point of cherishing is ease of use, it is based on the base that it is easy to have even on a big screen, using it through a service, shifting from the "buying a smartphone" era to the "using a smartphone" era, that We suggest that we would like to appeal firmly, so if you give us your understanding.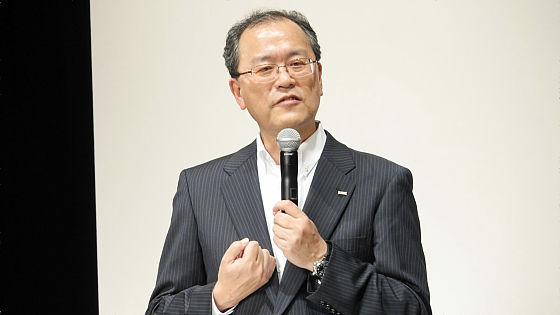 Tsuda:
Does the summer model carefully select the terminal, making the lineup thick in autumn / winter?

Tanaka:
If you can watch various fall and winter autumn winter.

Asahi Newspaper:
Although it is said that carefully selected the spring model, please tell us the reason why it is still sufficient, why still think you can fight. I am focusing on services for beginners, but why do you want me to switch to smartphones for users of traditional mobile phones in relation to that? In the middle of seniors, how do you emphasize content that beginners want to use? How do you think about the positioning of conventional mobile phones?

Tanaka:
"These four models are enough," but I think that's enough. Because of these four models, considering the balance of the whole, each feature has come out, so I'm aware that "This is OK".

Second, about the beginner. We talked about 50% of smartphone users, but probably after this, we see that people who use smartphones will increase to around 80%. Among them, such services were launched because there are new discoveries and fun if you get used to smartphone, because some people get tired of not being able to initialize properly or not knowing how to use. I think it is a waste. Although I say it in CM, I'd like to tell those people fun and I want to teach how to use. It is a service made from such a thought.

As for the thing that the feature phone is not included, it does not mean not to go out, it will come out again after autumn so please look forward to it.

Content for beginners puts things that are easy to use without having to jump up from feature phones, such as putting UI for company. Ozaki gets supplemented by you.

Ozaki:
URBANO has a list display used by smartphones and data display used in feature phones, so that you can use it as before.