"Wasabi" which sells sushi seen in London by wrapping them one by one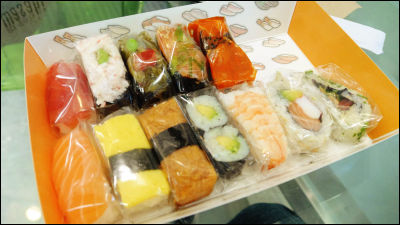 While I'm staying in London, I saw you around the town "WasabiSushi 's takeout shop was crowded with lots of people including lunchtime. "Wasabi" is a chain store selling sushi at a low price, unlike Sushiya only in the general London which is the so-called high price. Unlike rotating sushi and nagiri sushi, which sells sushi wrapped in lap and sorted in showcases, the selling method is also suitable for takeout, so I actually went to eat.

Wasabi sushi & amp; bento
http://www.wasabi.uk.com/

Arrived at Wasabi Waterloo Station. Wasabi is opening anywhere in London's main station.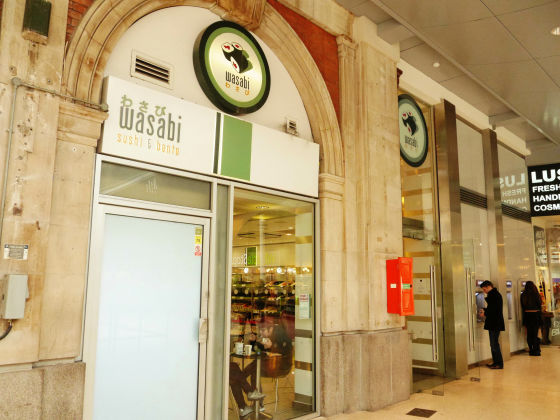 The inside of the store looks something like this, with sushi on the right showcase.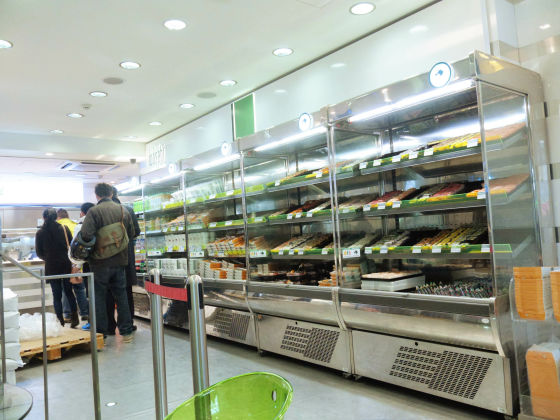 A mechanism that puts sushi wrapped in rap in a container that is placed just in the store.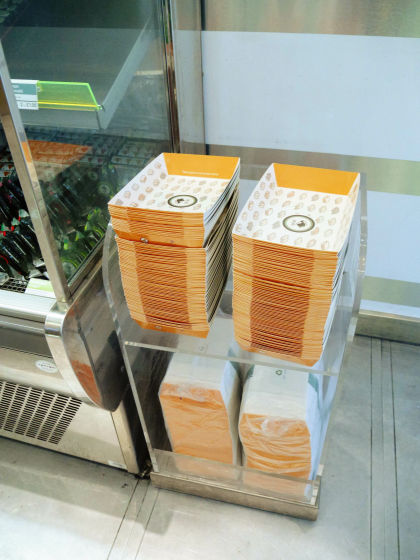 Shrimp, Ebimayo warship, California roll, sesame salmon warships are lining up.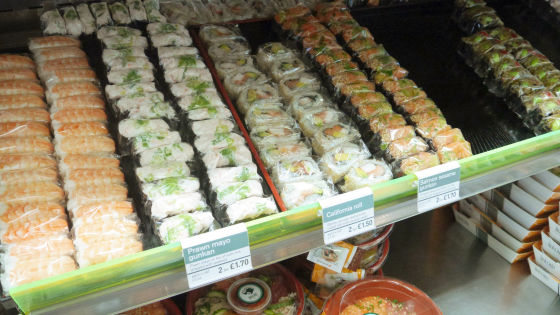 There are also things like spicy salmon warships that are not familiar in Japan.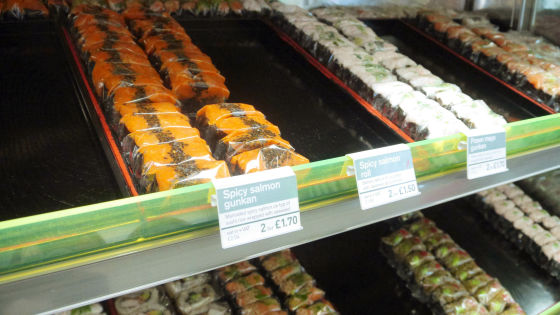 There are thin windings of avocado, tuna, salmon on this shelf.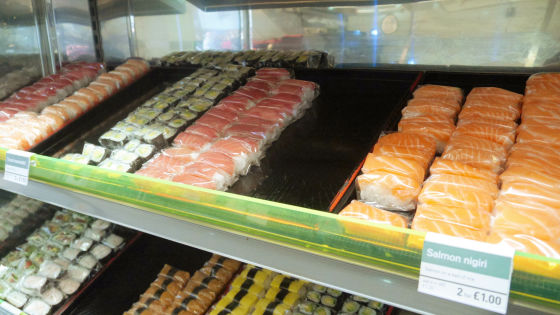 The lowest stage is the bowl of tofu and eggs.



Besides sushi, we also sell rice balls and the like.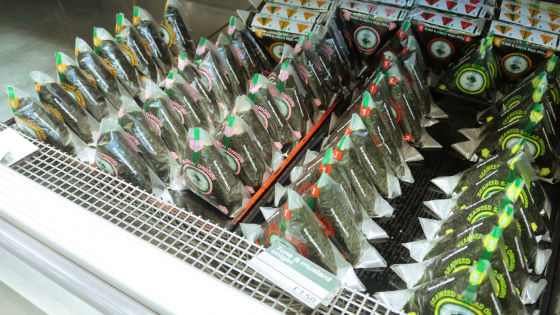 There is a drink of PET bottle ......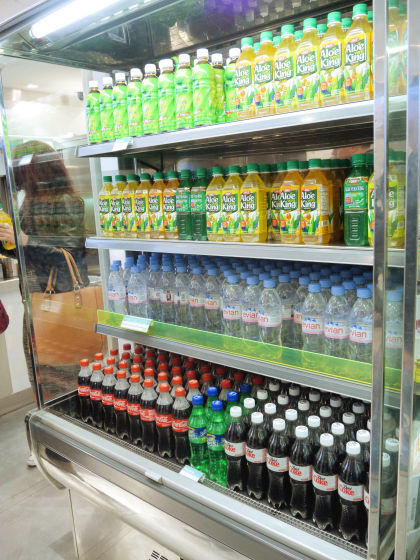 There was also green tea, but since the bottle "No Sugar" is written, there seems to be some green tea with sugar.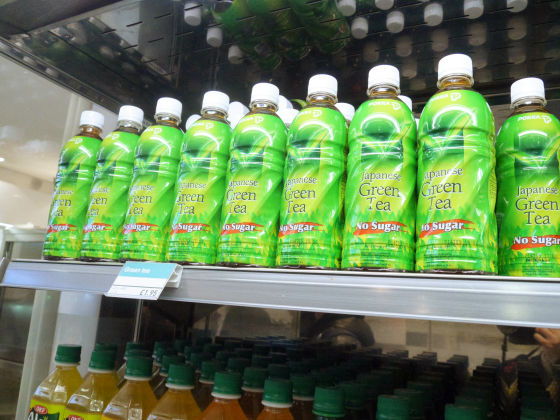 We settle sushi on sale one by one and settle at checkout.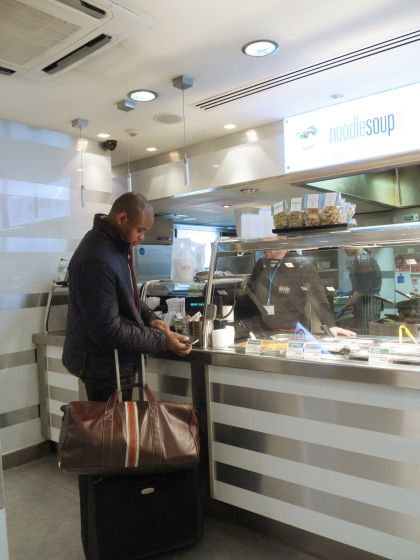 Soy sauce and gulls are sold separately, each 5 pence (about 7 yen)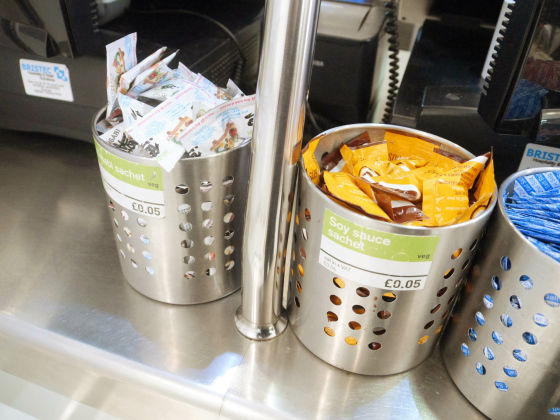 Purchased all kinds of sushi that was exhibited one at a time.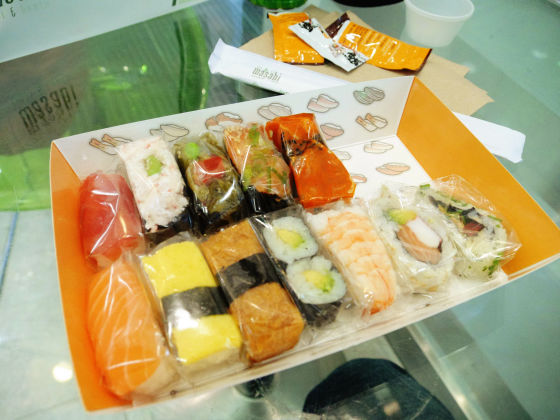 First, from salmon.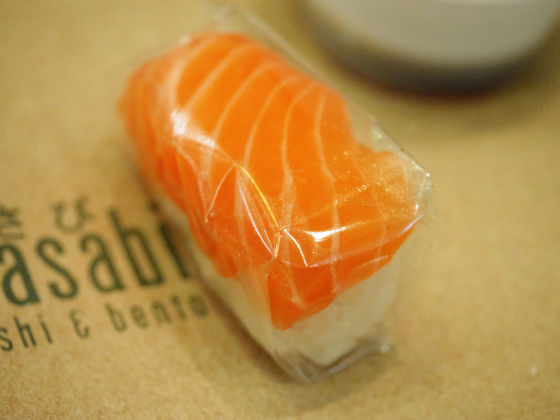 Salmon is pretty good with grease. Vinegared rice was not too hard when eating cheap sushi overseas.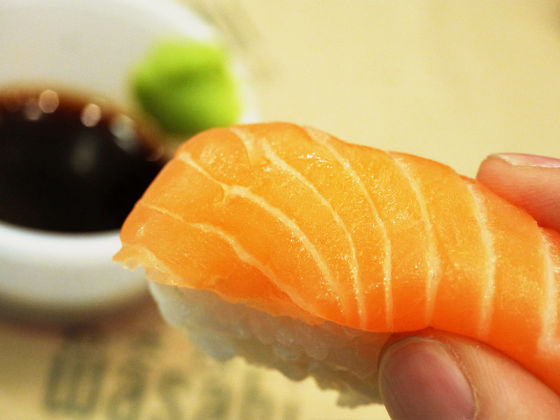 Egg only distinguished sweetness, did not taste palm, etc.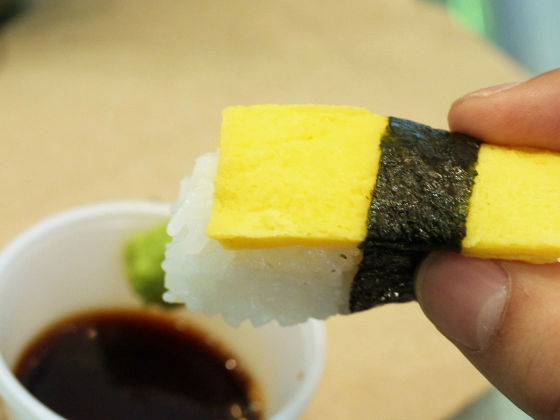 The tuna has a good taste, but I was concerned about a little thin.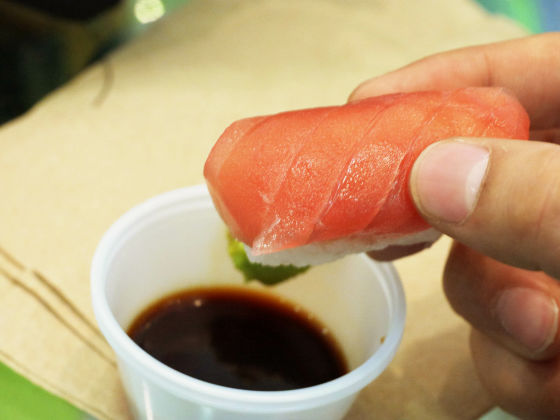 The crab warship has some peas for some reason. The taste of the crab a little bit thinner.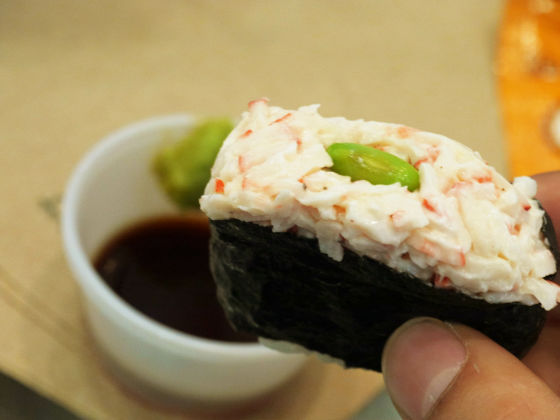 It was written on a bowl of tofu and on a display shelf, but in reality it is indeed fried rice bowl.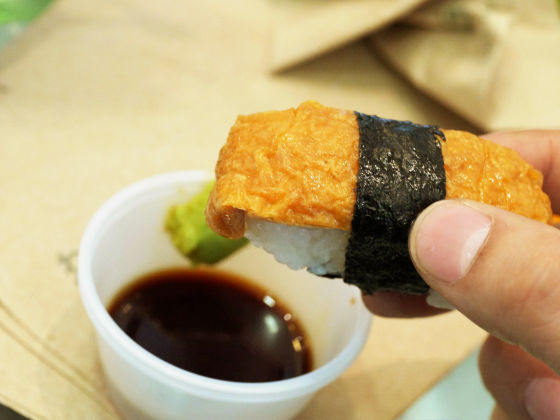 The name was also thick roll of tofu, but the contents are deep-fried and paprika, lettuce, avocado is contained, it is quite innovative.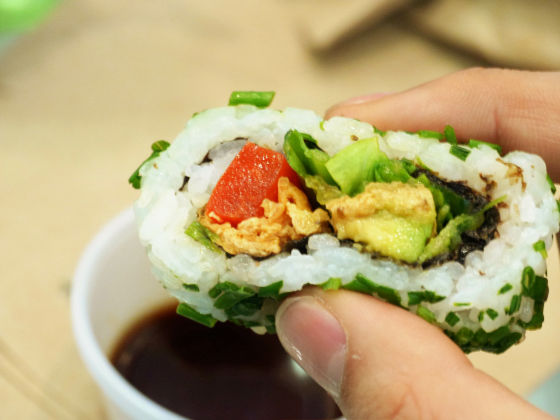 The sushi called seaweed salad warships contained fish and pea, peas and paprika. Mekabu is good with chewy as it is in Japan.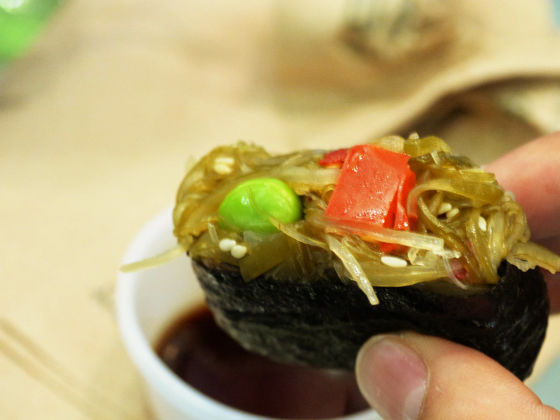 Sesame salmon warships are sesame and sesame oil on shredded salmon. I thought something about sesame oil, but I am surprised.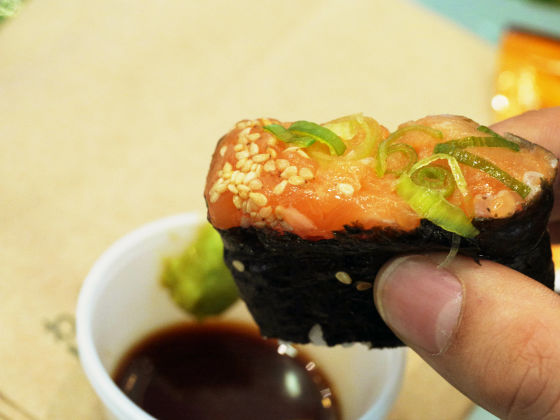 It is becoming common to add avocado to sushi overseas, so any avocado can be eaten with thin windings of avocado.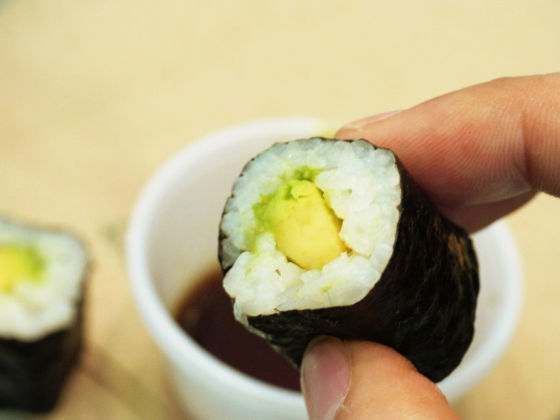 The shrimp does not change as the shrimp of Boyle that you can eat with Japanese sponge.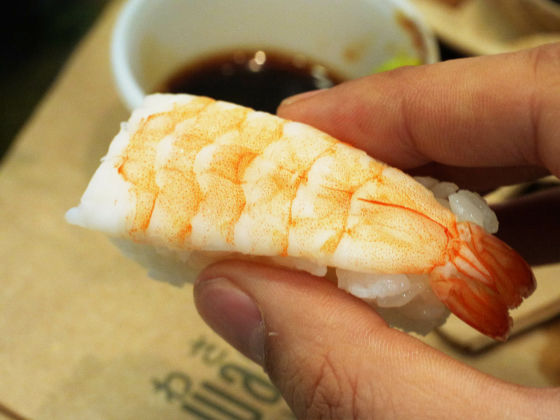 California roll, which seems to be common even in Japan's sweetness, is pretty good crossing with Shari so that salmon's fat and avocado melt in her mouth.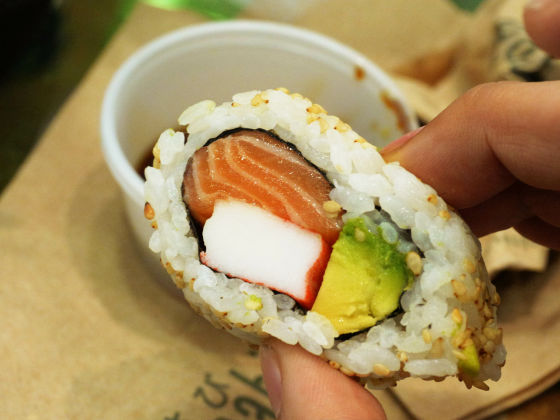 Spicy salmon warship which seems to be absolutely not seen in Japan is finally eaten. We sprinkle black sesame with salmon sauce and spicy sauce. Although eating never ever, it is not painful up to that, but the sauce and spice-laden sauce was delicious.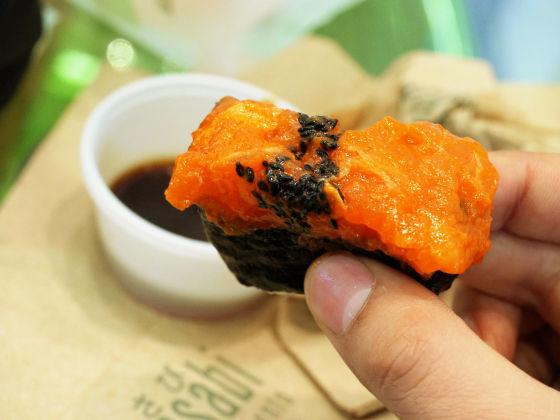 Sushiya you see overseas is quite expensive, and there is not much that you can be satisfied with the taste. Wasabi has two cheaper salmon and eggs, etc. 1.00 pounds (about 150 yen), the highest spicy salmon and crab warship 2 1.70 pounds (about 260 yen), such as low price compared with other shops It sells sushi and taste is not delicious to the highest, but it feels like price suitable.