"Fitbit Flex" and "SoftBank HealthCare" photo review that you can manage your health simply by wearing your arm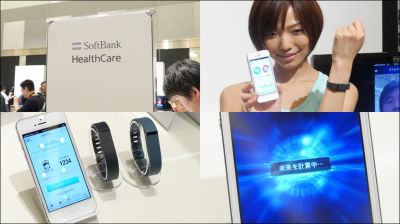 SOFTBANK MOBILE "Summer New Product Presentation in 2013"Was announced atSoftBank HealthCareIs a service that records the user's daily activity level with the included wireless list band "Fitbit Flex" and can manage the state of the body with smartphone. I looked at the venue to see what it really is.

SoftBank HealthCare (SoftBank Healthcare) | Service | SoftBank Mobile
http://www.softbank.jp/mobile/service/softbankhealthcare/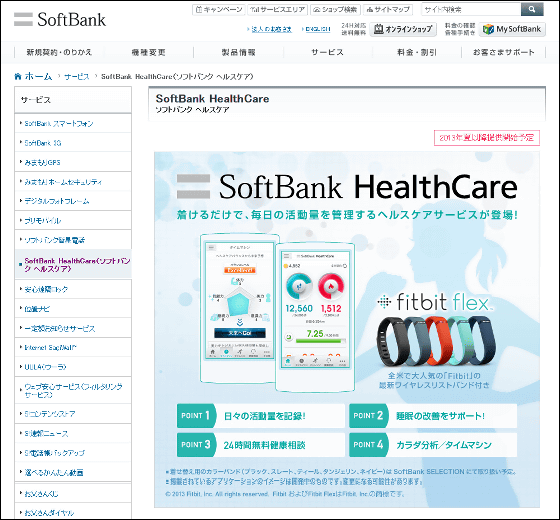 "Fitbit Flex" to be released as the first device for SoftBank HealthCare compatible devices can measure four steps, step count, distance, calorie consumption, sleep time, simply by wearing it in the arm. This data is wirelessly synchronized with the smartphone via Bluetooth communication and stored on the cloud, and by checking it from the dedicated application of the smartphone, it is easy to help improve your lifestyle habit.

This is the SoftBank HealthCare booth.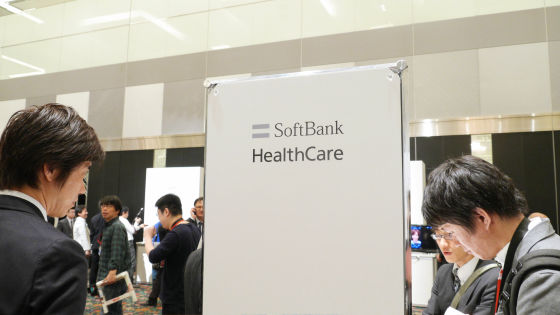 Discover applications dedicated to Fitbit Flex and SoftBank HealthCare.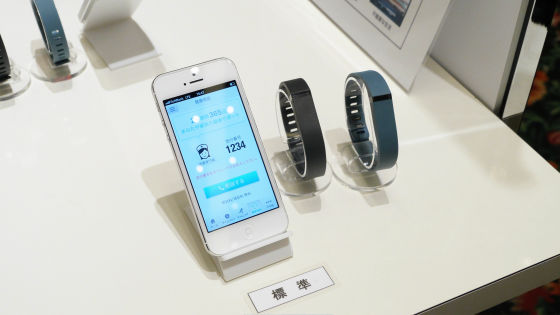 Fitbit Flex is like this when it actually wraps around the arm. Looks likeSilicon BandAs.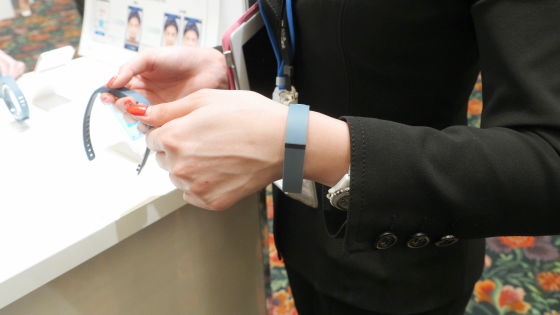 Looking at the back, something goes in.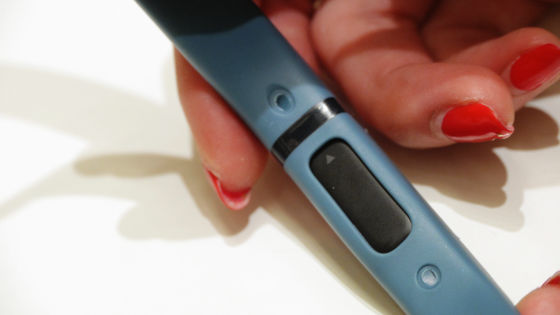 Take it out ......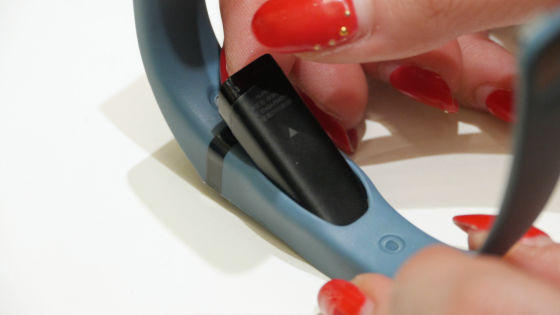 The body part of Fitbit Flex appears. It is fairly compact.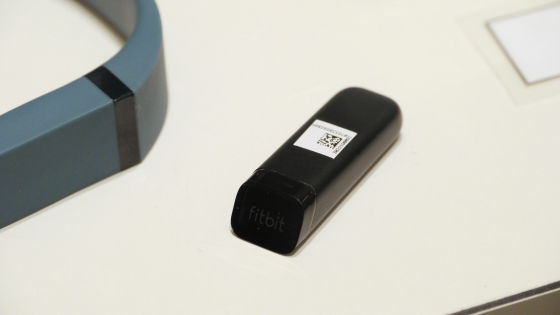 And the following is the "home" screen of SoftBank HealthCare application.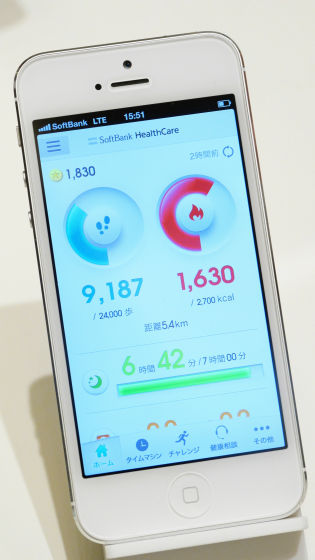 In the menu "Time Machine", you can see your own image image of the future from your health condition.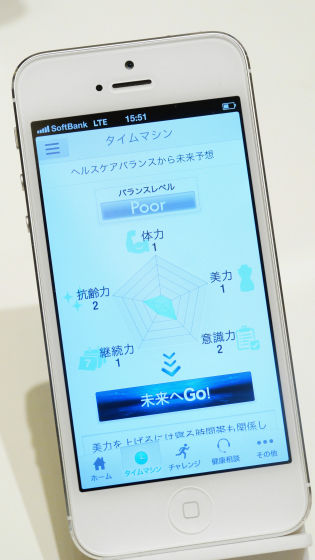 Select photos to use.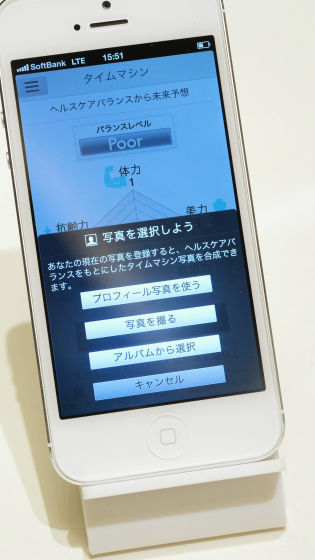 Calculating the future ......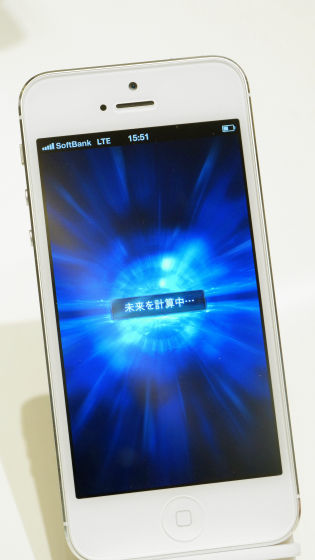 My image of the future that came out. What was displayed this time is an image prepared for demonstration.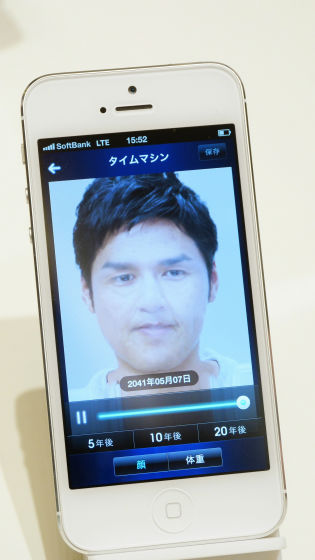 Move the lower slider to the left and you can go back in time.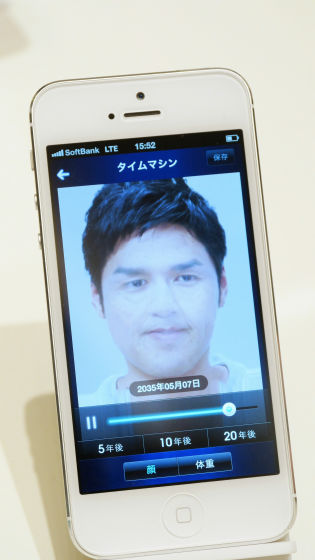 The mysterious function that the face moves when the screen is touched is also carried.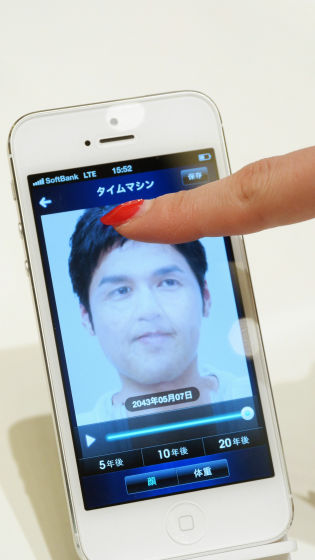 In this "challenge" screen, since various challenges related to exercise are displayed, it seems to be to improve the health condition by achieving them.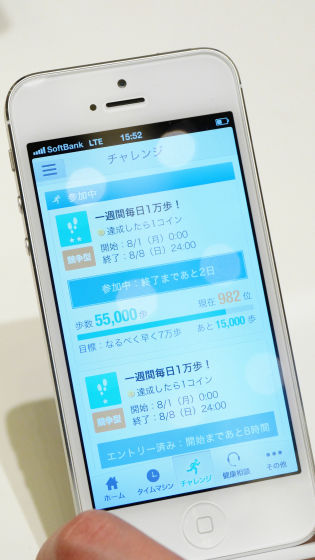 In the "Health consultation" menu 24 hours 365 days, specialized operator answers health consultation.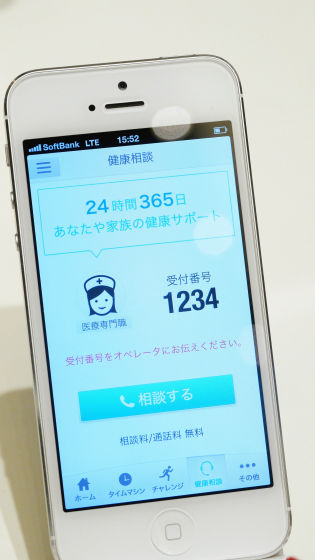 There is a monthly fee of 490 yen (tax included), a contract for 2 years is essential, a penalty will be incurred when canceling it within 2 years, the corresponding model is iPhone 4S or later (iOS 6.0 or later ). In the future, SOFTBANK MOBILE smart phones will be available in order.