Reprint sneaker books and masterpieces of Fantasia Bunko, Cover new cover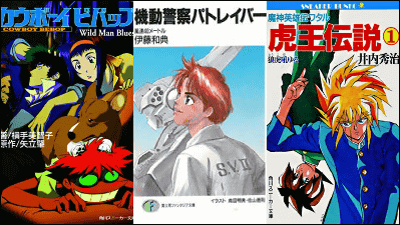 Kadokawa Group Holdings will carry out a plan to rebuild masterpieces of Kadokawa sneakers bunko and Fujimi fantasia bunko as the special project in "Animate Book Fair" which will be held from June 1 at 106 shops nationwide It was.

A masterpiece light novel is revived! Promote animate group and "rebuilding project"
(PDF file)http://www.kadokawa-hd.co.jp/topics/20130410_FKkc.pdf

The first round of planning is Kadokawa sneakers bunko work 4 points, Fujimi Fantasia bunko work 7 points.

First of all, it will be published on June 1 "Cowboy Bebop The Wild Man Blues"(First edition March 1999). It is a novelization based on TV animation broadcasted from the TV Tokyo series in April and June 1998, not the episode in the main part, but the original episode where Ain (dog) is the key. Michiko Yokote of the screenwriter is responsible for writing.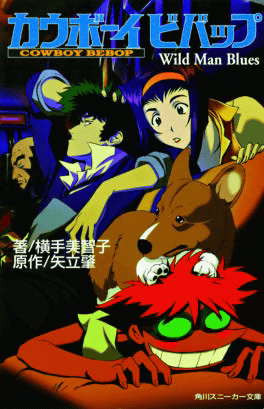 Also published on June 1 is "Demonic God Hideo Wataru Torao Legend (1)"(First edition 1990 February). Three times animation of TV animation, games, toy development, etc. were carried out, work which was popular not only for the main target boy but also for female fans. Novel is handled by Mr. Hideharu Inouchi who is the director of this main part.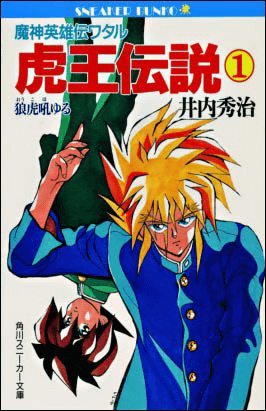 On June 20th "Galaxy Angel"(First edition November 2002) and"Galaxy Angel EX"(First edition, July 2003) will be published. A work on which game mix and media mix development with animation was done, Ryo Mizuno who is the author of "Rhodes war veteran" served as general supervision, this novel was also written by Mizuno. Although animation was pretty gag-oriented, this novel has an atmosphere close to the game.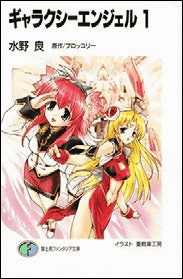 July 1 is "Demonic God Hideo Wataru Torao Legend (2)"(First edition 1990 April),"Demonic God Hideo Wataru Torao Legend (3)"(First Edition, September 1990) will be published two books.

On July 20thActualization project startedA novel by "Mobile Police Patlabor", "Mobile police Patlabor wind speed 40 meters"(First edition 1990 October) was published. It is known as Media Mix Project by Masami Yuuki and others, and Kazunori Ito is in charge of writing novels. A cover illustration is drawn by Mr. Akemi Takada, and in this publication the newly drawn illustration is used up to Volume 5.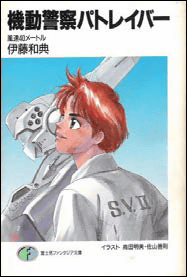 The rest of Patlabor will be on August 20th "Patlabor Mobile Patrol (2) Syntax · Error"(First edition 1992 March),"Mobile Police Patlabor (3) Third Mission"(First Edition, September 1992), on September 20"Mobile Police Patlabor (4) Black Jack (Part 1)"(First edition 1993 July),"Mobile Police Patlabor (5) Black Jack (Part 2)"(First edition 1993 October) will be published. Michiko Yokote is responsible for writing volumes 2 to 5.

The aim of the reprint is that the book reaches a wide range of people as it is being rebroadcasted on CS broadcasts and so on, but there are situations where books are not available, and in order to overcome this it is a big It was decided to conclude a sales agreement with animate group which has share. I started as a trigger from the animate book fair, and it is planned to dig through masterpieces hidden after the fair.
in Note, Posted by logc_nt