3G communication for travelers who had been lifted in North Korea became unavailable in just one month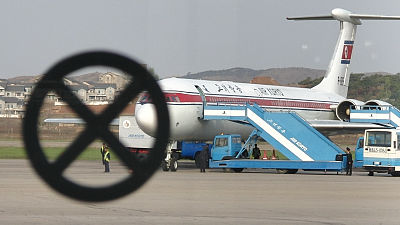 ByComradeanatolii

By the end of February this yearPictures of North Korea are uploaded from Institute for the first time on InstagramAs the news said, North Korea (DPR Korea) banned 3G communication for travelers, but it became clear that it was unusable in a month.

Mobile Internet service reportedly stopped for tourists «North Korea Tech
http://www.northkoreatech.org/2013/03/27/mobile-internet-service-reportedly-stopped-for-tourists/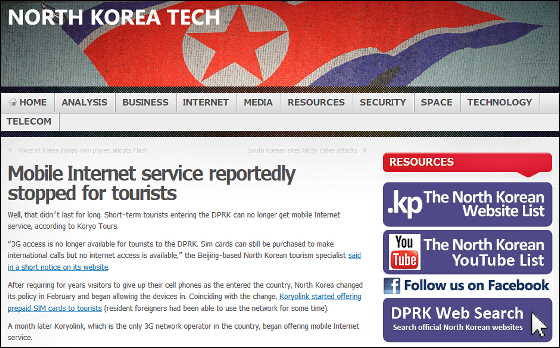 This was revealed on the official website of a Chinese travel agency Koryo Tours who is arranging a trip to North Korea.

Koryo Tours - Tours & amp; Tour Dates
http://www.koryogroup.com/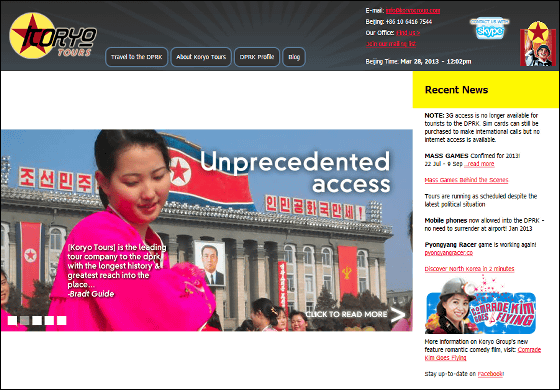 Although no releases have been issued, the following sentences are secretly added to the item of Recent News (recent news).


NOTE: 3G access is no longer available for tourists to the DPRK. Sim cards can still be purchased to make international calls but no internet access is available.
(3G communication for travelers in North Korea is unavailable, SIM card can be purchased and international call can be made but Internet access is not possible)

Originally in North Korea we continued measures to confiscate tourists' mobile phones, but in 2013 we changed the policy and allowed mobile phones to be brought in.

At the same time, North Korea's communications carrier Koryolink began offering mobile Internet services. According to Xinhua news agency, the data communication fee was set at 150 euros (about 18,000 yen) up to 2 GB and 400 euros (about 48,000 yen) up to 10 GB, which was quite expensive compared to international roaming, Many people use it as a communication means, among themPictures of North Korea uploaded to Instagram from mobile terminalI did it.

The reason for the policy change in just one month is unknown, but controlling North Korea's information is one of the important tasks, and tourists should always accompany the surveillance accompanied by a photographer North Korea Tech analyzes that it may be deleted on the spot when you take things, but it may be due to the fact that if you upload it to the Internet you can not get out of hand.

However, North Korea Tech, on the other hand, also suggested that it might be simply a technical problem, and because we can not grasp accurate information about North Korea, what is behind this circumstance is It is a fact that it does not come in sight.