Japanese anime and characters loved in Mexico, Mexicans were otaku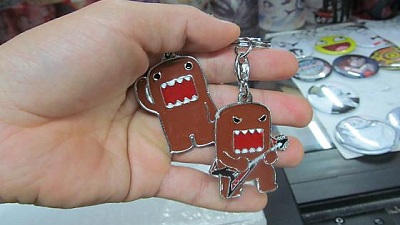 I did not think that I would encounter ASCII art 'Kumar' or NHK '' Domo Kun 'in Mexico. Besides "One Piece", "Hatsune Miku" and "Ghibli" as well, "AKIBA Building" in Mexico City, the capital, was like Japan. Among them, "Yu-Gi-Oh" is quite popular, and a card battle on the table. There are lots of duelists with serious looks. I saw maid in Japan characters not only in the capital but also in rural cities.

Hello,Around the World Bicycle WorldIt is Takuya Sudo @ Chaliderman. End of 2011I have infiltrated the sacred ground of Mexican nerd "AKIBA Bill"So I looked for it in Mexico City. When I looked it up, it was more fun than I imagined, so I will try to summarize myself.

◆ Mexico City

The Mexican otaku sacred place "AKIBA Building" is located in the vicinity of Latin America Tower which is also a symbol of the city.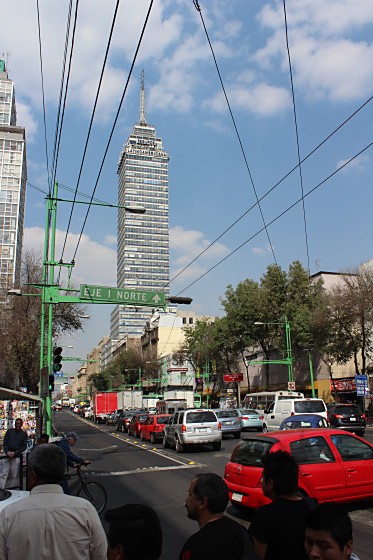 There is an electric town around here, before the game shop, the basic set of Nintendo "Wii U" which was released shortly was 5499 pesos (about 40,000 yen), the premium set was 6799 pesos (about 50,000 yen) It was sold at.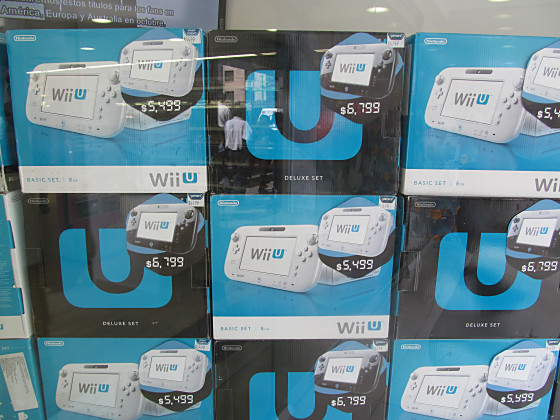 President Iwata's promotion video is in English.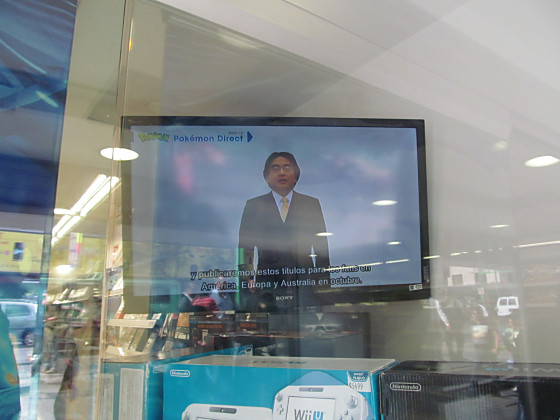 This brick color building becomes "AKIBA Building". The first floor sells mobile and personal computer related electronic equipment and stores such as cartoons, DVDs, figures and games on the 2nd, 3rd and 4th floors.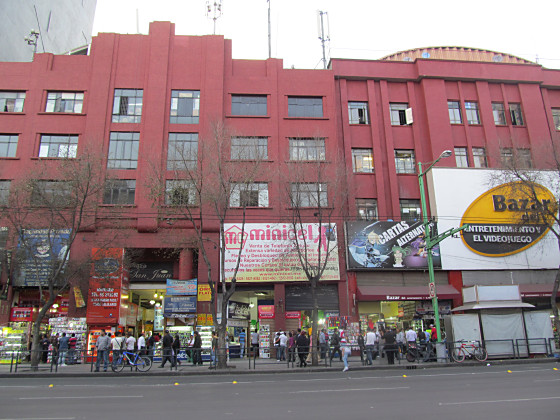 The destructive power of the signboarded on the outer wall of the building. This place is not Japan but Mexico.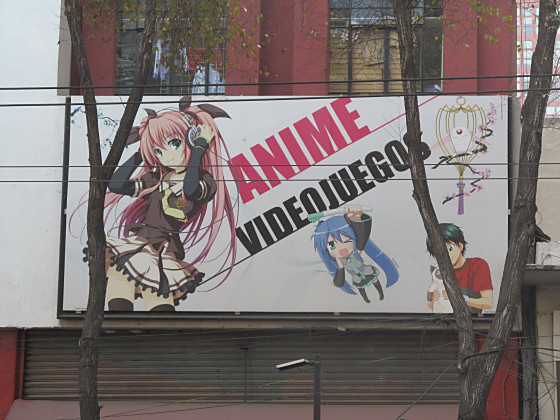 As I climbed this escalator, the world of dreams had spread.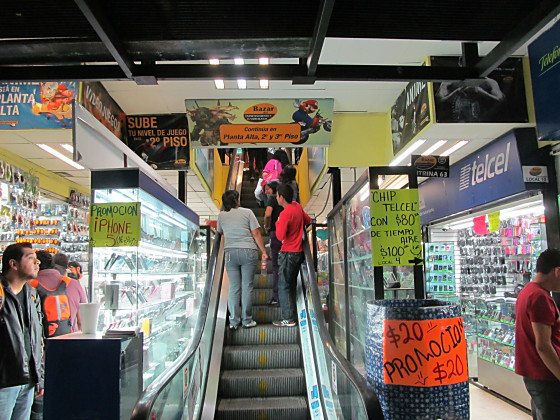 The basic character of the building in the building is Moe picture.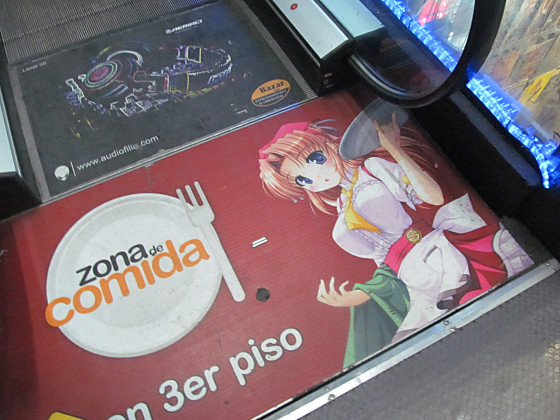 A pretty girl.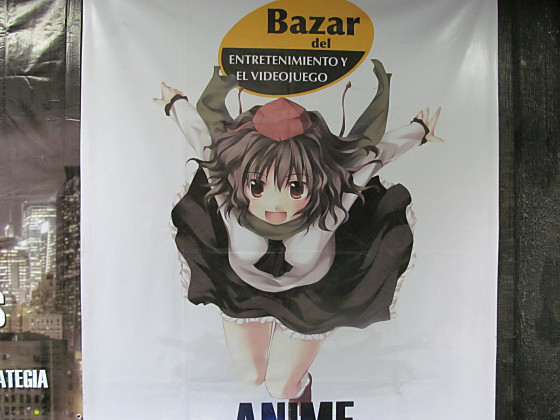 Is "J PONES" a Japanese classroom?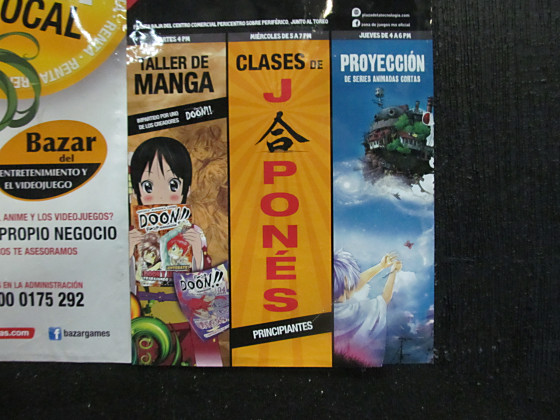 On the 2nd floor, the 3rd floor is a store like this feeling across the passage.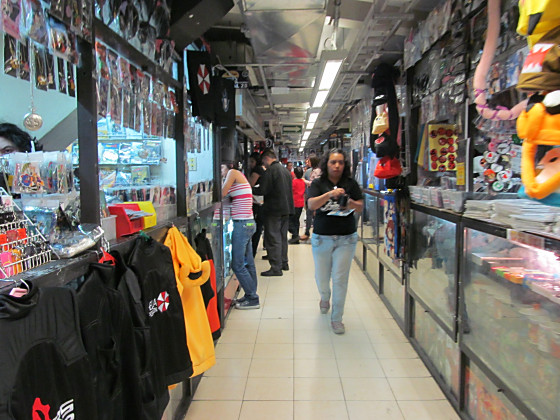 A Mexican youth shop that has a gentle atmosphere.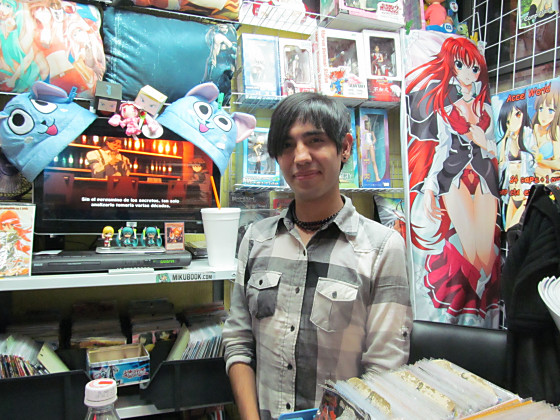 Miku Hatsune.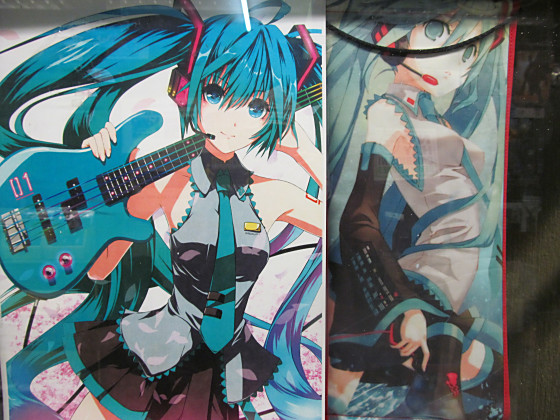 "Mag cup" Black magician girl "(the fourth from the bottom left) is pretty.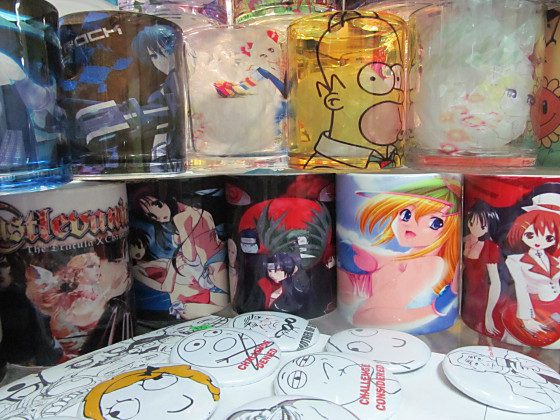 I knew that "HENTAI" was Japanese that was widespread abroad, but there is no way that "YURI" exists.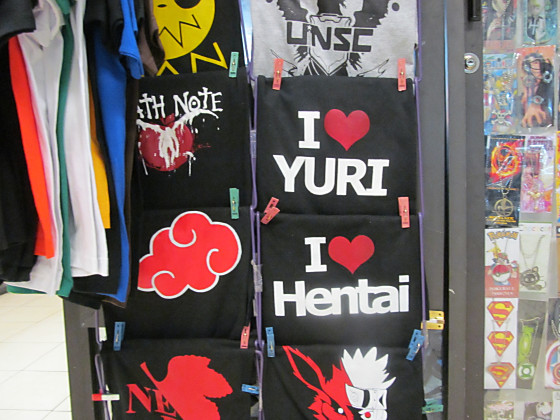 I found "Kumar". When asked to the shop people "It's popular on Facebook".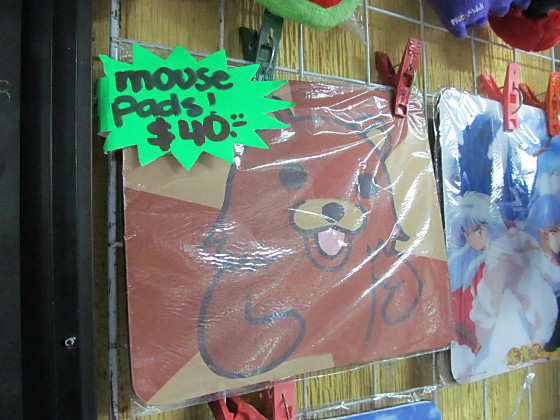 There is no sense of incompatibility even if you get into a T - shirt. Kumar is "Pedobear"It is famous abroad as, and in the 2010 Vancouver Olympics it is mixed with the official characterPosted in newspaperThere is also a rarity stating that.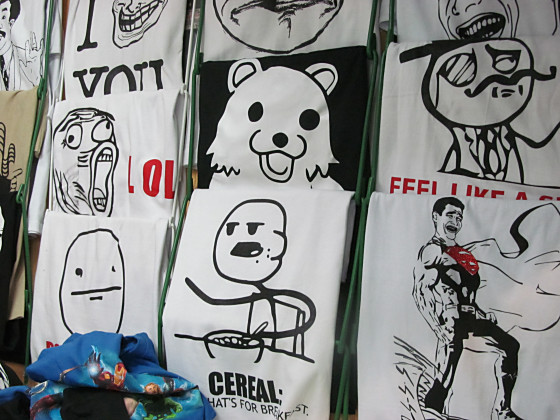 Everywhere from anywhere, there was "Dokodoku".



· Copy DVD

The video selling the DVD is playing with the promotion is "confession"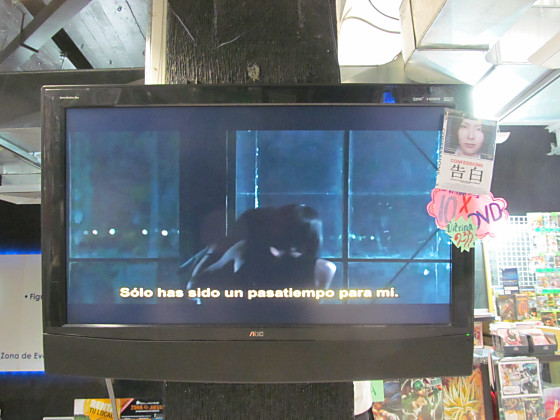 One time it was "Rurouni Kenshin"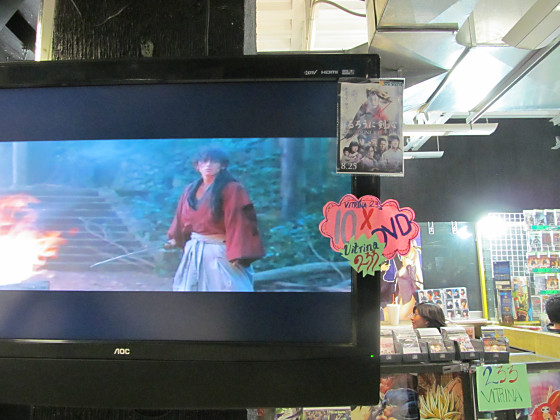 And I know "GANTZ" and the fashion of Japan.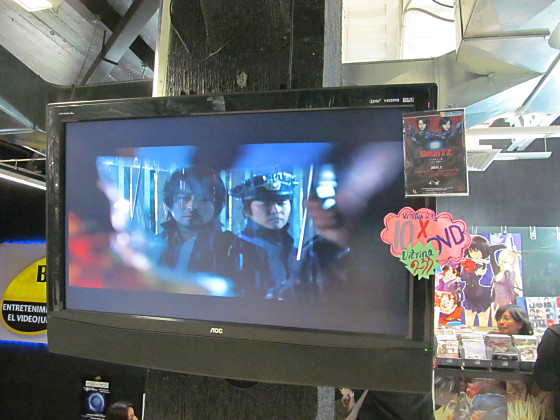 "Ghibli" is also full.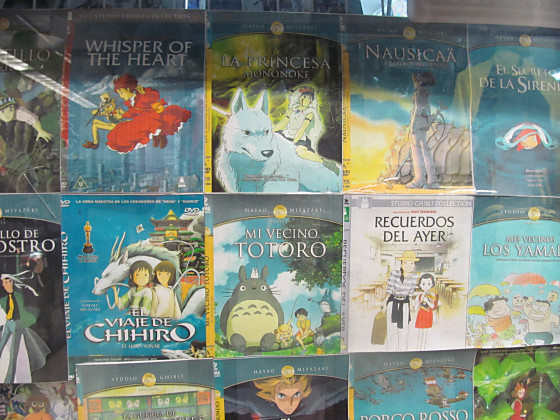 "Armor Shinki" "Sword Art Online" "Do you like it?" "To Love-Ru - Darkness" "Harmony with the Student Society" "Secrets of Nogizaka Haruka" "High School D × D" And deep Japanese animation.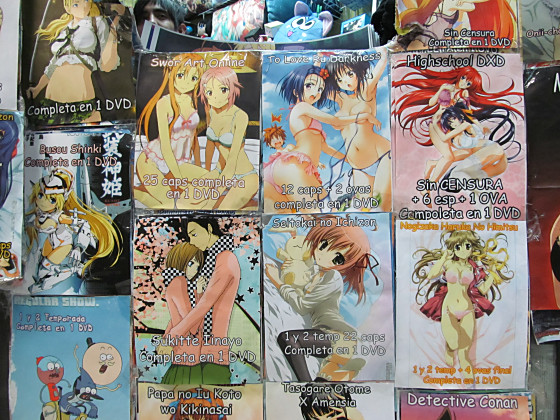 We have expanded the lineup to such a high level.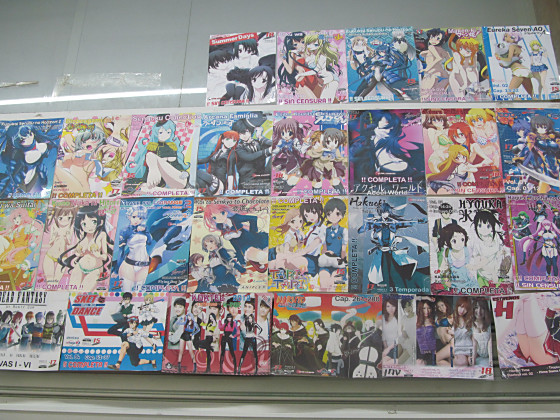 ·Cartoon

To the manga artist, "Marmalade Boy", "CLOVER", "Love Hina", "D · N · A 2 - Hitsu that lost somewhere" and "SHADOW LADY" were displayed.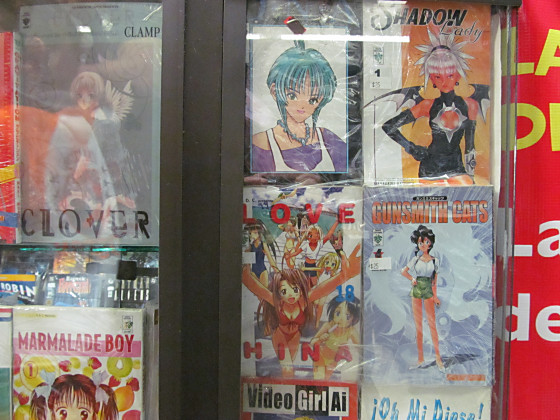 I seemed to have a lot of inventory, and I showed the catalog.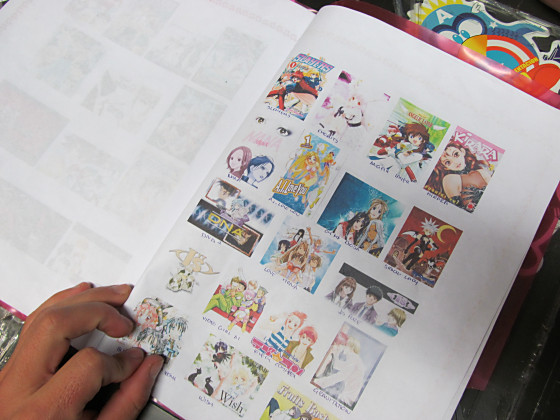 And the "Dragon Ball Z" you got becomes thinner for 1 25 pesos (180 yen), 1 price less cheap price.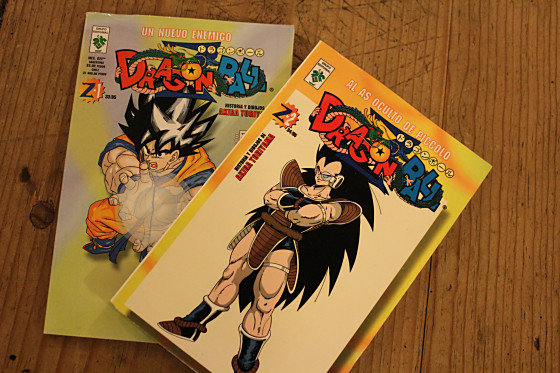 All volumes of 42 volumes × 2 + 1 of the Japanese version, 85 volumes in total. It seems that the same books are being sold in Spanish-speaking countries in Mexico, Argentina, Chile and Latin America.



The contents are of course Spanish.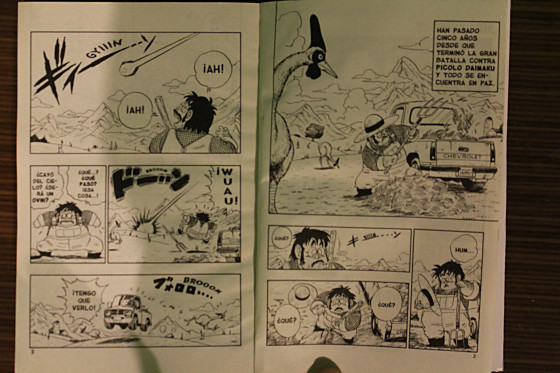 "Ahora (now)" is Spanish, but "MAKANKOOSAPOO" is Japanese.



There was also a dress of Spanish version.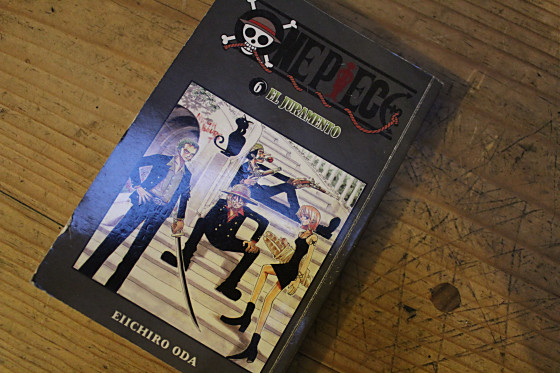 · Sweets, Korean style, Himita, Game

Japanese sweets are also sold, and 70 g of standard package of red packages is 40 pesos (about 300 yen). It is amazing because there are people who really buy it.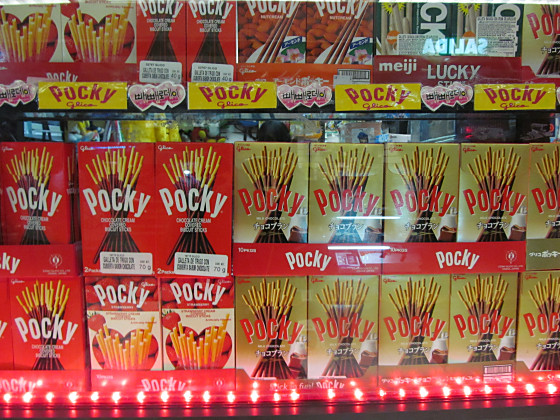 To huge Pocky. "There are importers dealing in Japanese food in Mexico," the shop man told us.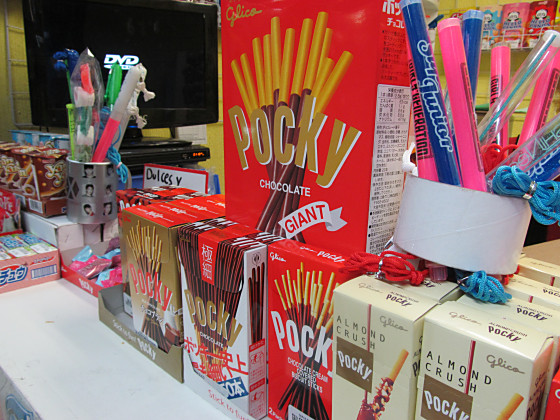 Cup noodles made in Korea.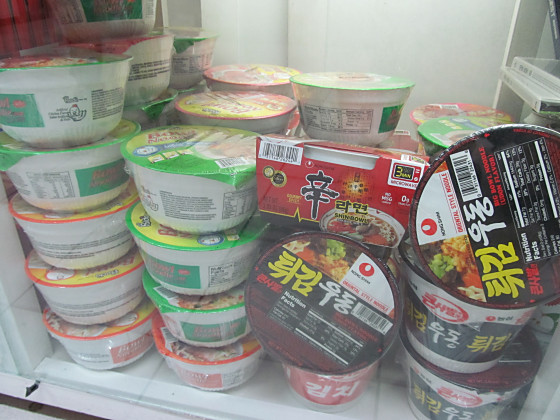 There was a CD of K-POP. Here, sub culture of Japan, Korea, Taiwan is mixed.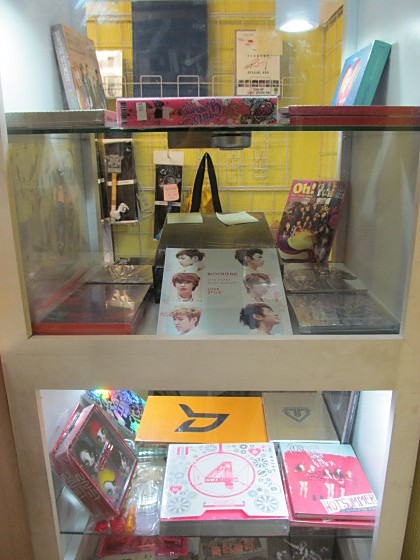 I sing in Japanese, MC live video in Japanese, but I do not know who. The shopkeeper said "I'm a Korean guy ...".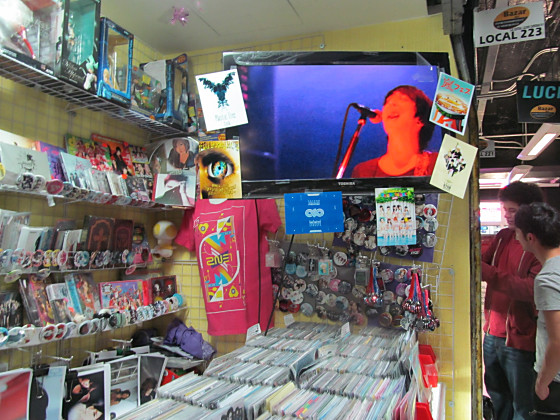 It seems that it was a band called "CNBLUE". Mexican people, I know well.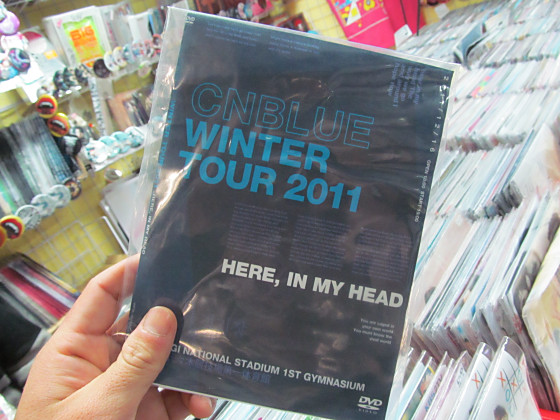 Accessories for shops dealing with heavy metal goods.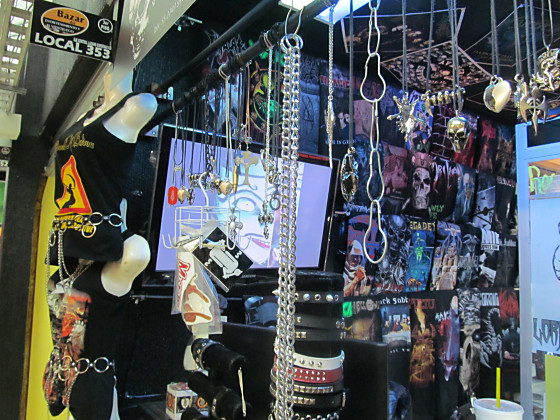 bracelet.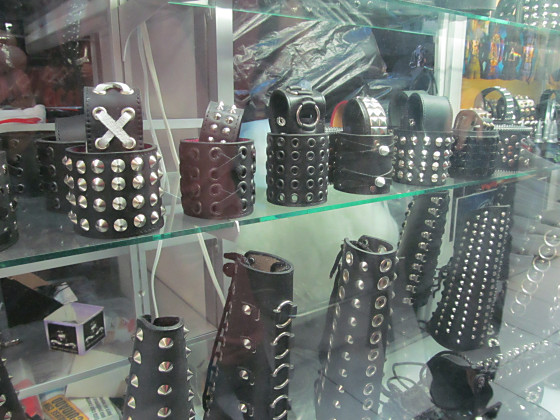 Hee meta shop's older sister.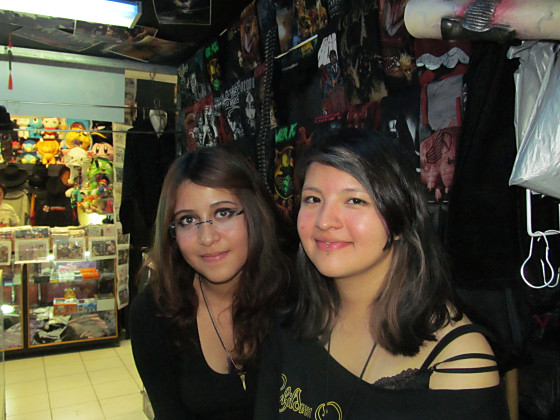 The fourth floor is a game space. "Yo-yo" seems to be prevalent, and some people practiced and honed their skills.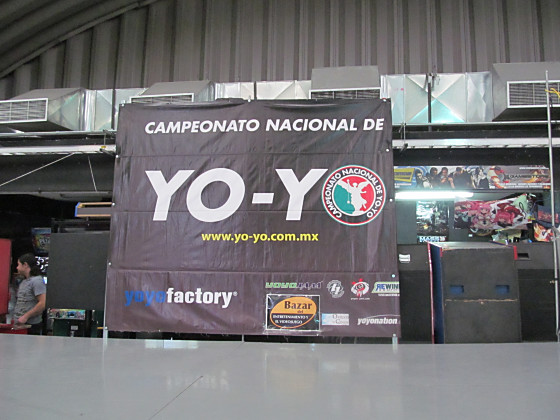 "1987" first street fighter "is in operation.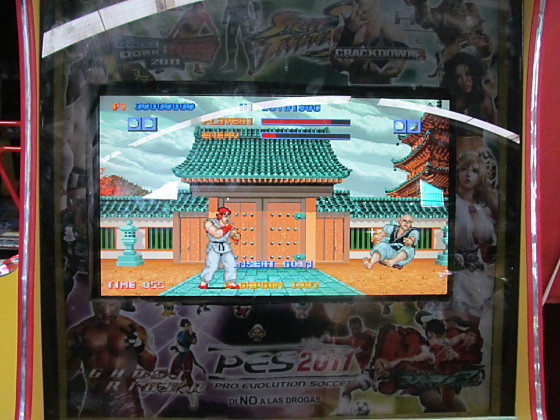 "THE KING OF FIGHTERS XIII", rather recent games too.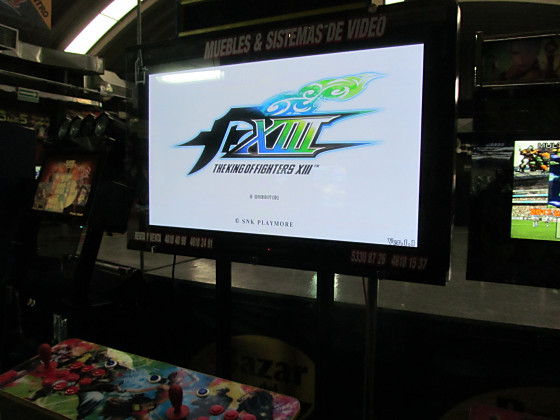 Naruto Narutimetto Hero "that was being played by home game machines was enjoying a game like a movie on a big screen.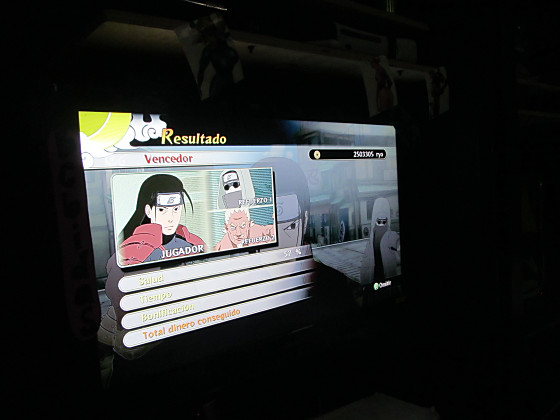 ·Yu-Gi-Oh

Yu-Gi-Oh's card game is also very popular in Mexico. Hot duels were spreading with cards on the desk.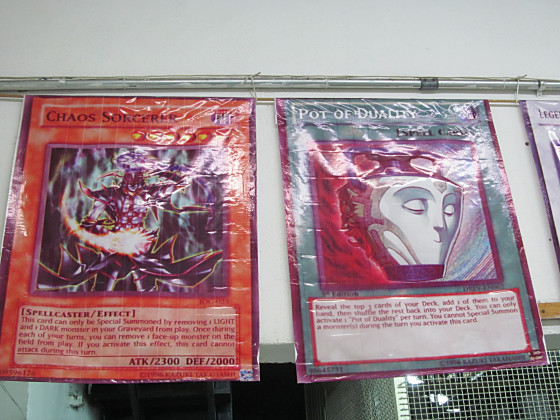 Storefront display on which cards are displayed. Cards are written in English.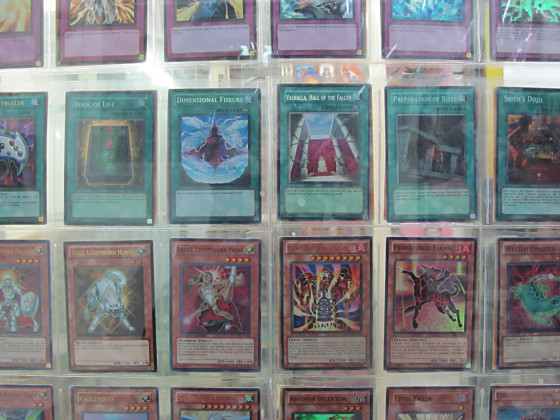 I found a thousand year puzzle.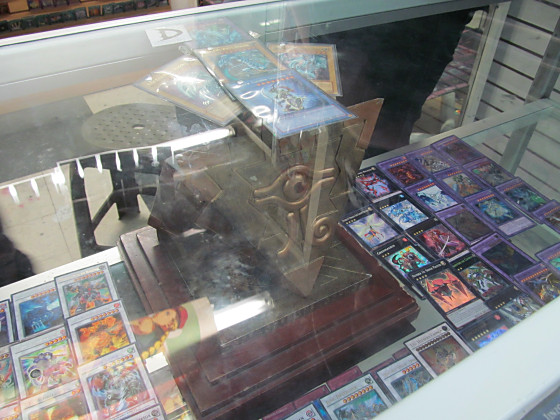 The Afro's Lion is a trademark "EL LEON DORADO" is Yu-Gi-Oh's card shop.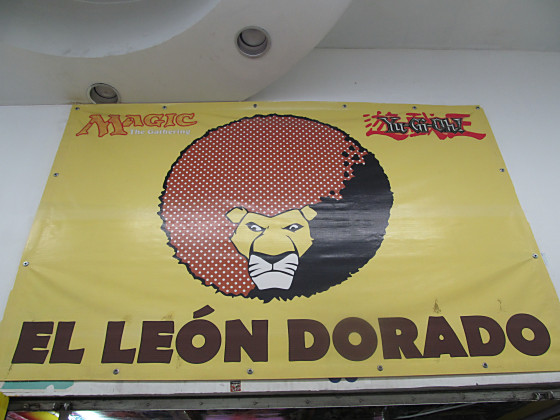 There was animation of the dragon ball on the TV inside the store.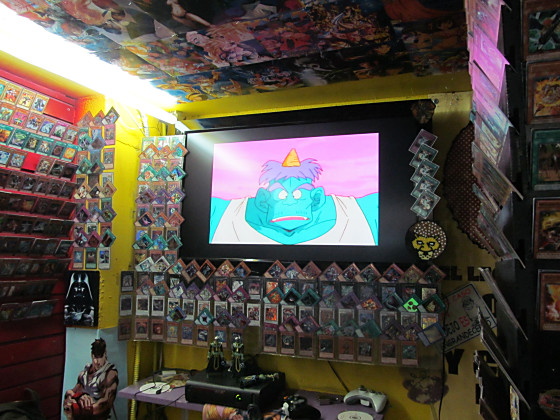 There are lots of Japanese anime posters on the ceiling.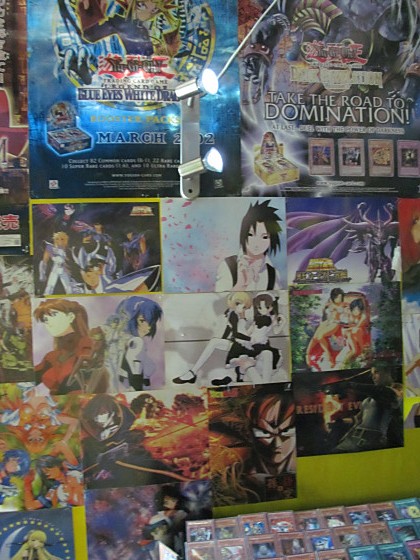 I keep a rabbit in the shop.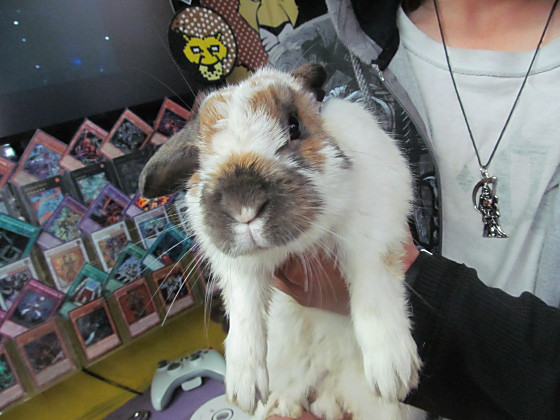 For some reason I'm on good terms with the clerk.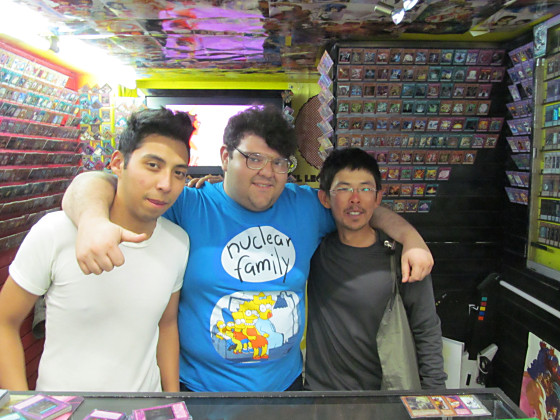 In another Yugioh card shop, the card case was on sale.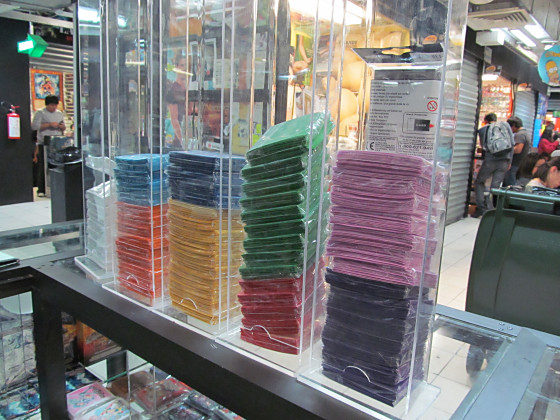 Up to Pokemon card.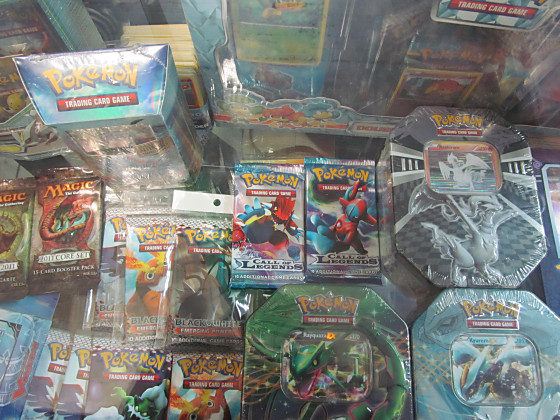 I first learned about the existence of a card game "Card Fight !! Vanguard" in Mexico.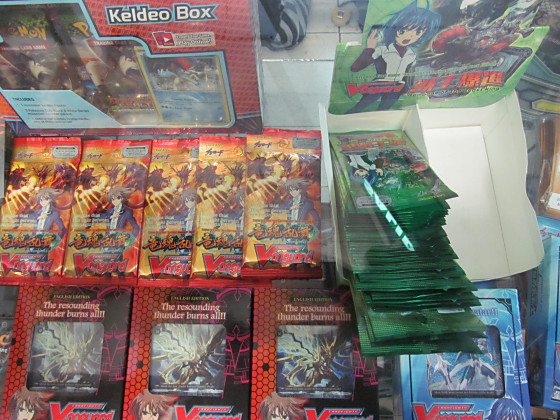 Taybi dreamed of dreaming that "I want to go to Akihabara someday, Nakano Broadway would like me someday."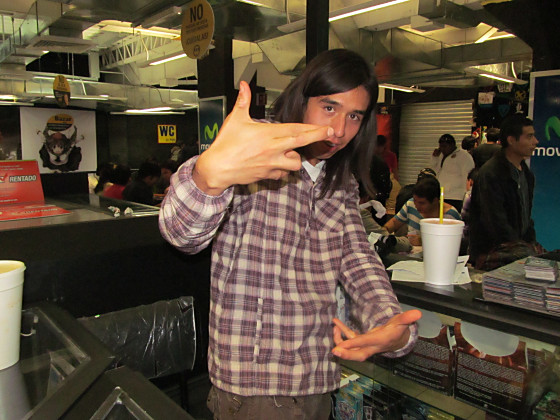 Kevin pointed to the T - shirt as "It 's a fan of Diluanglei."



· Paper Craft

Many characters in the paper craft shop. When a single piece of paper is assembled, a three-dimensional doll is completed.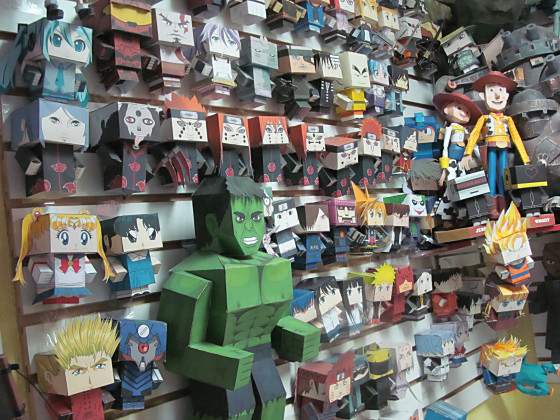 "Howl's Moving Castle" is a great masterpiece.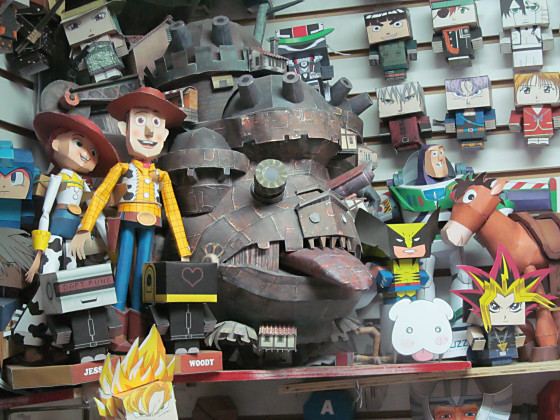 Evangelion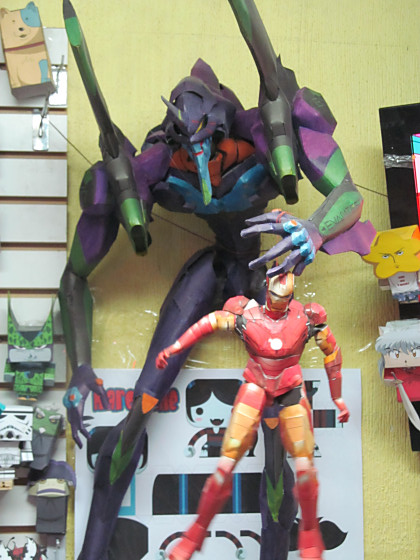 One Piece 'Thousand Sunny'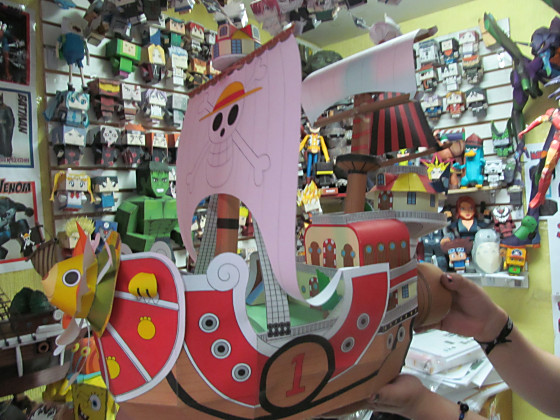 Totoro.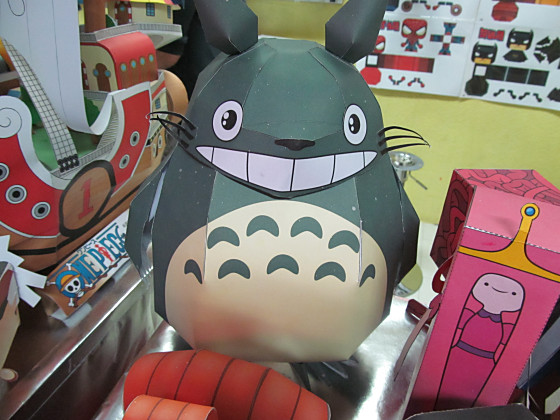 Three of the early Pokemon "Fushigidane" "Rokon" "Waninoko" 3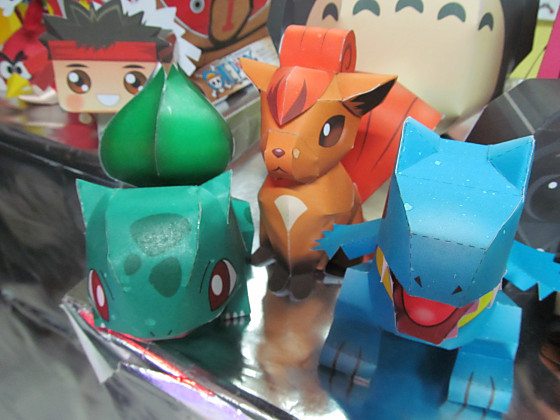 "Sergeant Keroro" is Spanish "Sargento Keroro"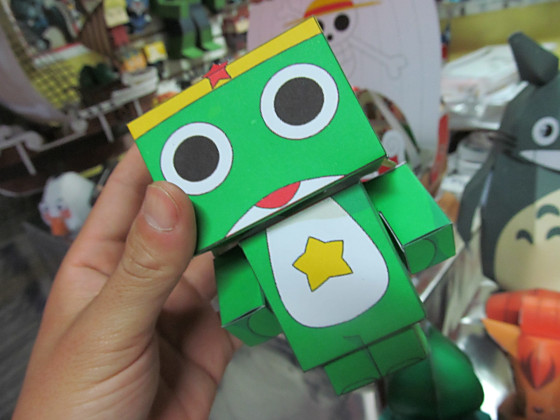 One piece piece of Luffy has a chest scar.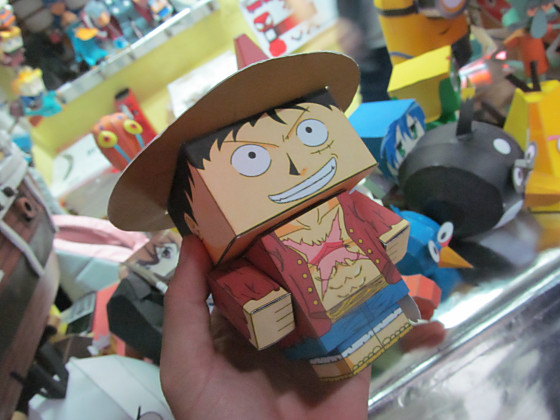 Ace.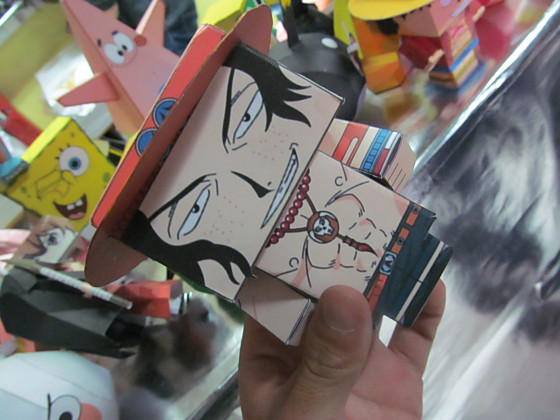 Star Wars 'R2 - D2' robot.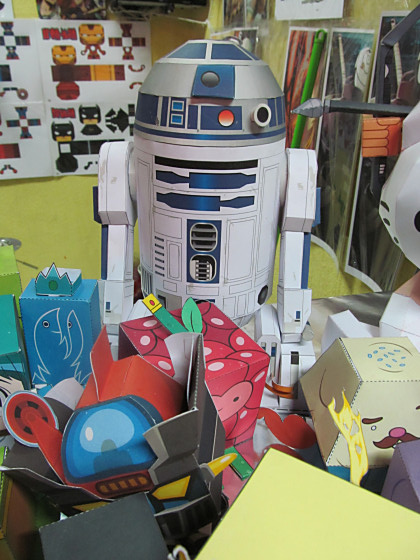 There was also "Darth Vader".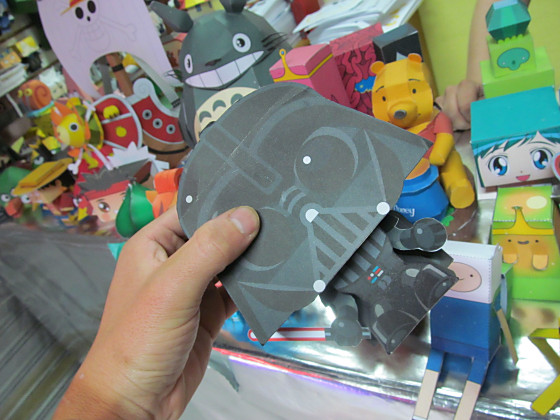 The helmet will come off here.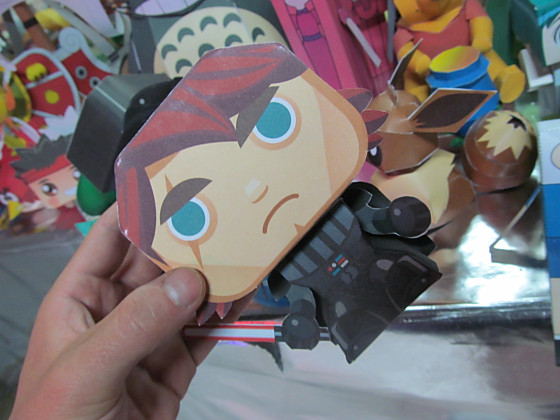 Dragon ball's "Vegeta"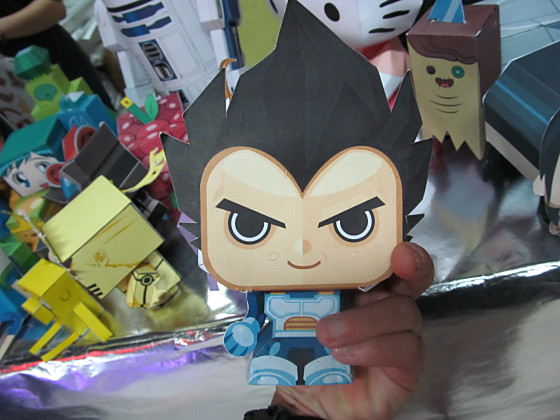 The other side is the specification of the Super Saiyan.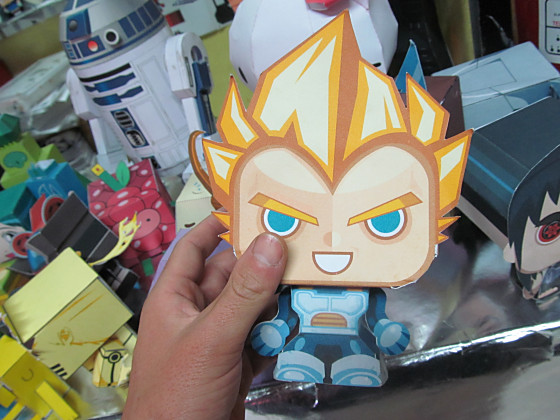 I'm excited about 'Mazinger Z'.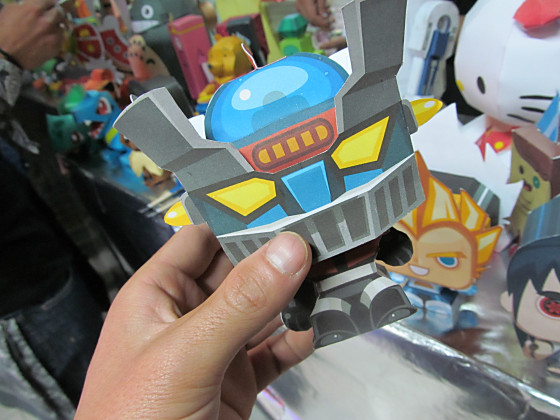 The head is separated as a fighter plane.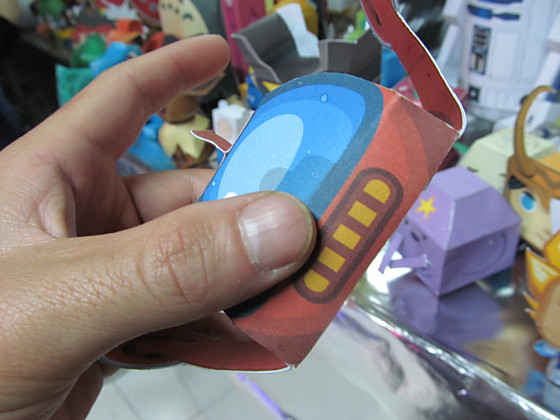 I will assemble Mazinger Z from a piece of paper like this. It costs about 110 yen at 15 pesos.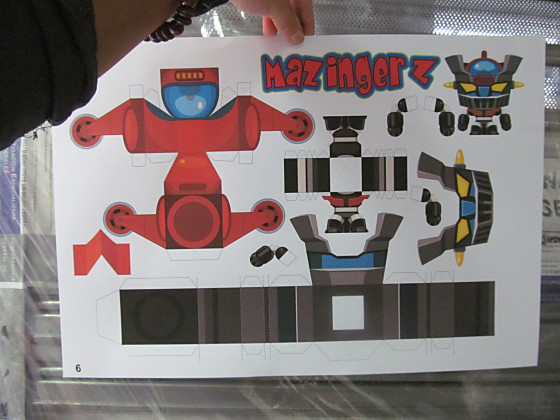 ◆ Region

This excitement is not just Mexico City. Searching for "BAZAR DEL ANIME Y EL VIDEO JUEGO" that was on the signboard of "AKIBA BUILD"http://frikiplaza.com/You can find a site called " Looking at Ciudades (city), there seems to be stores in Mexico City, Aguascalientes, Chihuahua, Cuernavaca, Leon, Merida, Monterrey, Morelia, Puebla, San Luis Potosi, Toluca, Torreon, Villahermosa and many cities.

It was also in Merida, the central city of the Yucatan Peninsula.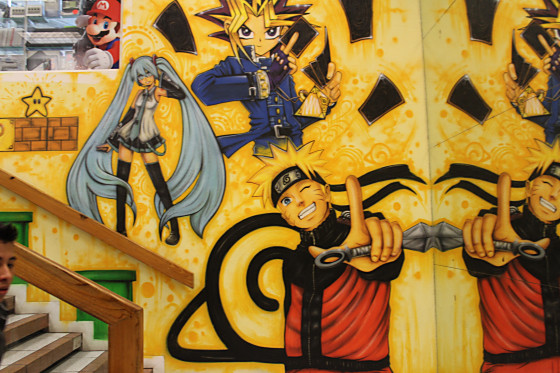 People who are passionate about Yu-Gi-Oh!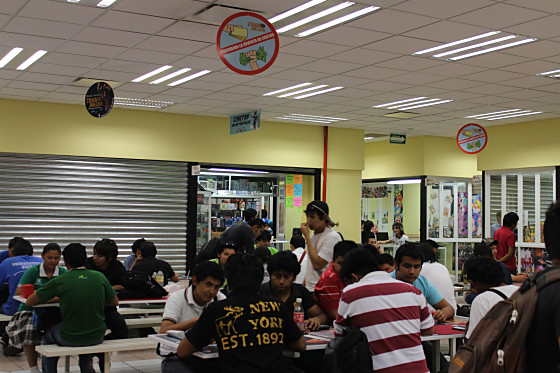 DVD of Japanese animation also in the market of central Mexico Guadahara.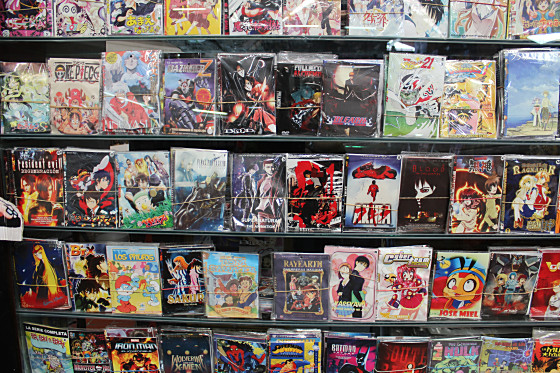 At Veracruz facing the Caribbean Sea I saw a poster for the event.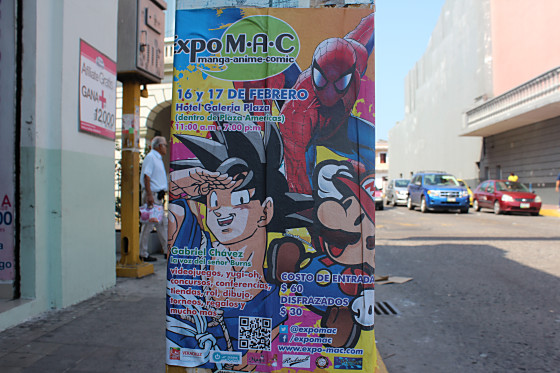 Tepic anime shop of local city.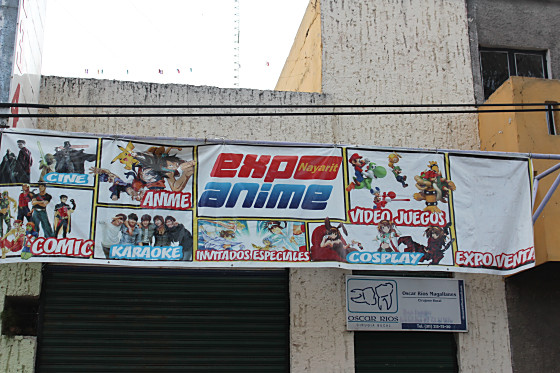 Haruhi Suzumiya for clothes shop.



Naruto who cheeks on Tortus of a Mexican style sandwich.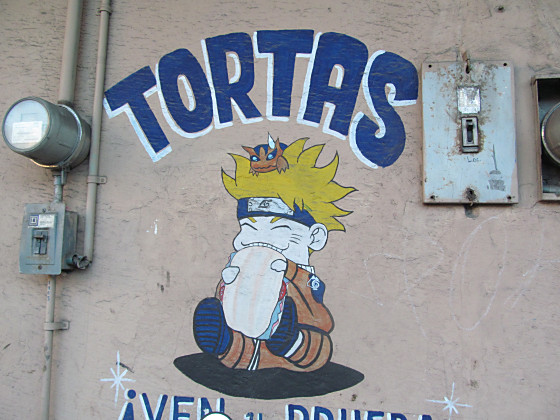 Dragon ball sticker.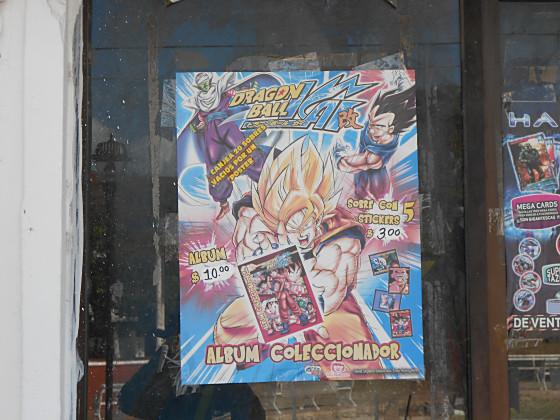 Super mario.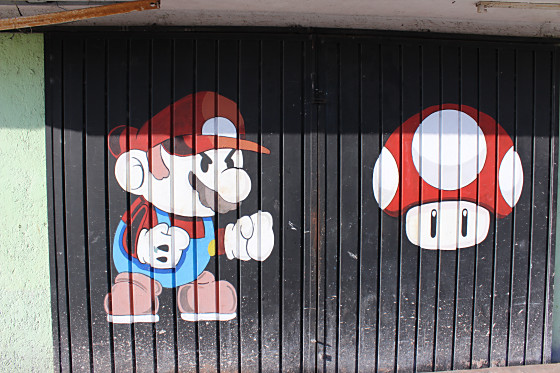 Ryu 's rising dragonfly, Ken' s wave fist.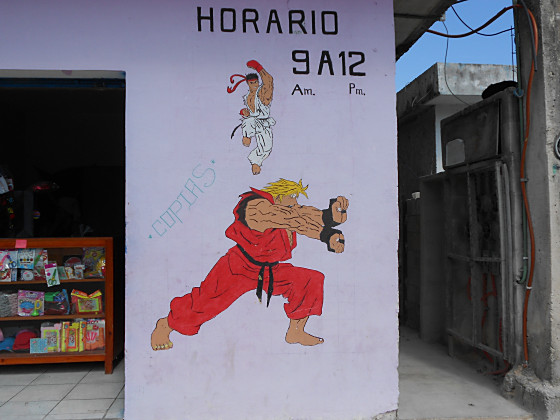 Mexico was full of Japanese subculture.

It was born recently as a mobile gameangry birdsWas media mixed and was also popular in Mexico. Even Japanese characters have enough grounds to prepare for business, so they have enough potential to become a business. There are not so many countries in which you can do business with characters.

I have never thought that in Mexico I would touch such Japanese characters so much. Mexican people have something to accept animation and games.

(Sentence / picture:Takuya SAITO @ Chaliderman
Cycling around the world for a bicyclehttp://shuutak.com)