Mayo Gourmet · Wild Garlic · Teriyaki Chicken etc. Pizza Hut tried to eat 6 kinds of new spring products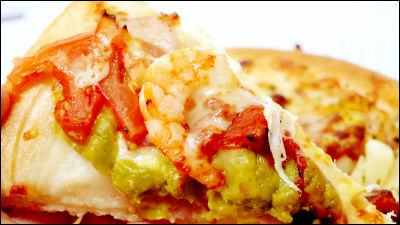 From Pizza Hut "Pizza Hut · Mayo Gourmet"Thick cut Teriyaki chicken"Avocado shrimp"Rich Formulage"Wild garlic"Spring party 4"Six different types were launched on March 4th. Not only pizza but also crispy cheddar crisps gathered on the fabric Mimi "Dirty handsIn addition to the introduction of the side menu "Hat PONIt is said that it will be released at the same time, so I tried to actually order and do it.

2013 is the 55th anniversary of the birth of Pizza Hut! 6 kinds of pizza perfect for spring party where new life begins New release on March 4!
http://japan.kfc.co.jp/news/news130226ph.html

So six kinds of pizza arrived from Pizza Hut.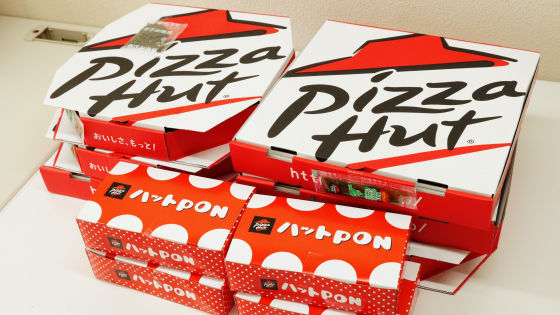 When spreading all six kinds, it looks like this.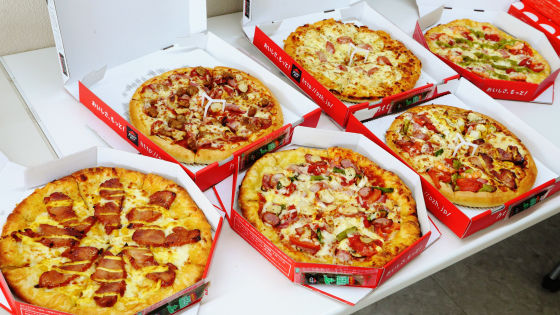 First of all, I get "Avocado Shrimp". M size is 2380 yen (including tax), L size is 3480 yen (tax included).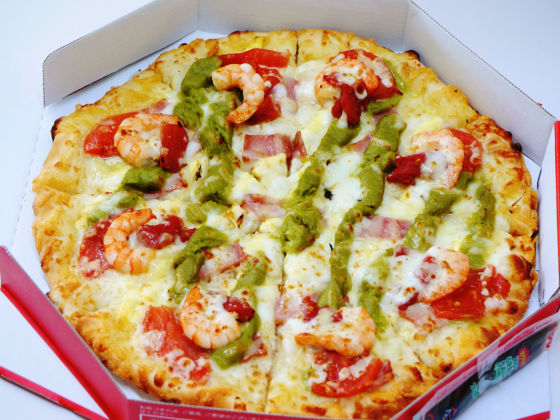 What is on the pizza is not just avocado but special sauce with flavored vegetables added. There are some browned seemingly good places.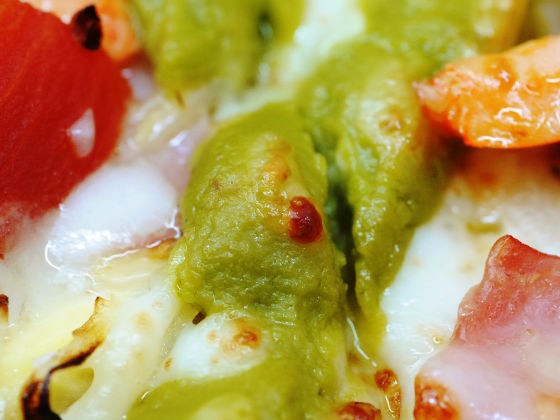 Besides the big shrimp, tomatoes, bacon, onion etc are topped.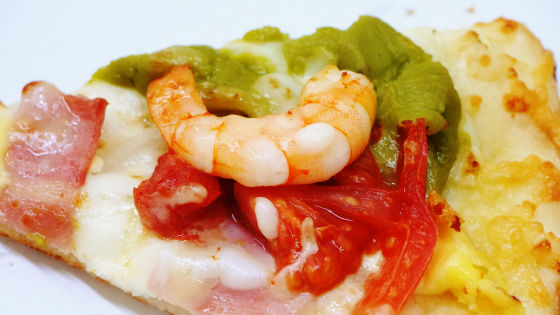 Taste is easy as it does not have plenty of tomatoes and cheese. The creamy avocado sauce was compatible with the shrimp that was pruned and it was easy to eat and a well-balanced impression. Because avocado sauce rich in flavor is plentifully, it is an irresistible dish for avocado lovers.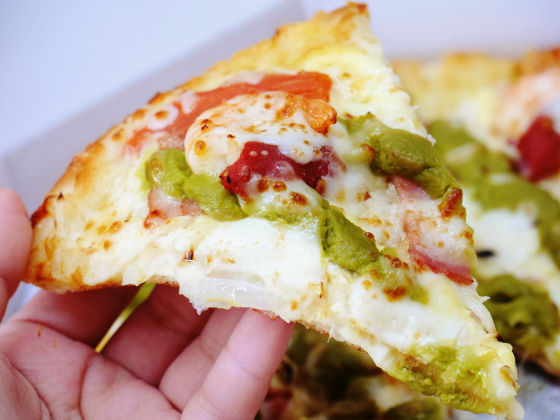 Incidentally, crispy cheddar crisp crispy "dust hands" was introduced in the fabric, so I tried selecting it. This is also fragrant and very good.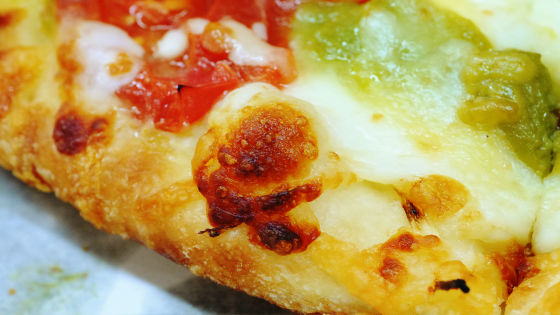 Next is "rich formume" which plenty of cheese is used. M size is 2550 yen (including tax), L size is 3650 yen (tax included).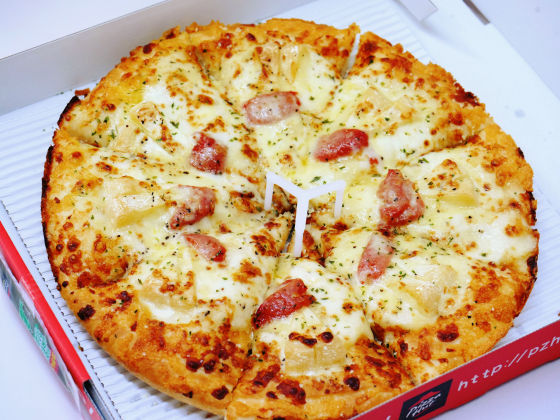 The figure of camembert cheese in the middle of each piece.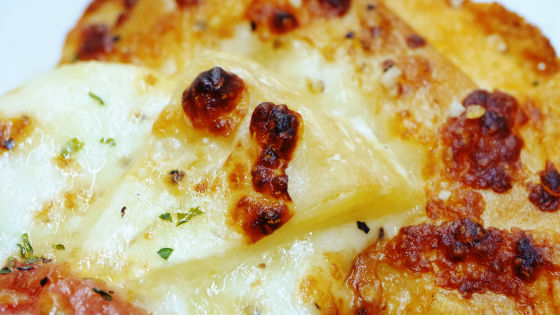 Besides Camembert cheese, Fresh Mozzarella, Cheddar and Parmesan are used for the dough and it is quite thick.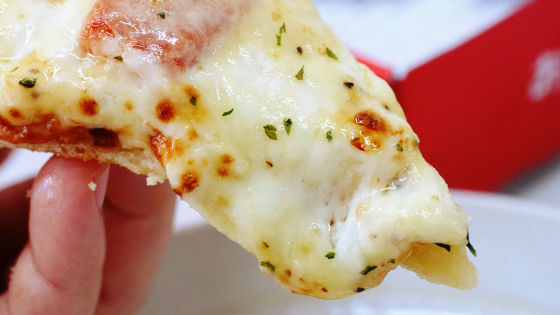 However, since fresh tomatoes are used, sweet and sour is added, it does not become so much, it is easy to eat.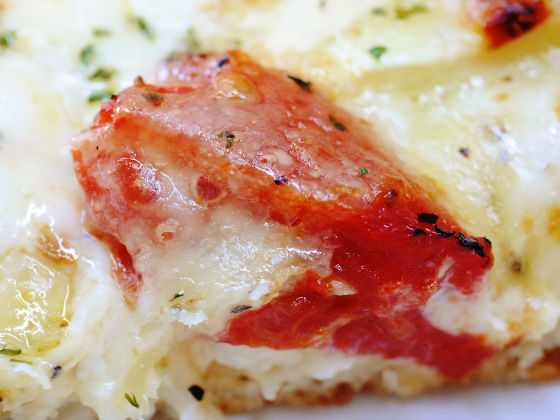 People other than cheese lovers can eat deliciously because they do not use strong habit such as blue cheese or gorgonzola, but for unrivaled cheese lovers it seems to be somewhat unsatisfactory as well.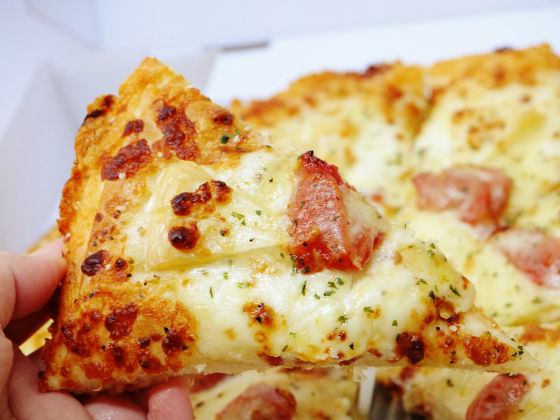 Then "Wild Garlic". M size is 2380 yen (including tax), L size is 3480 yen (tax included).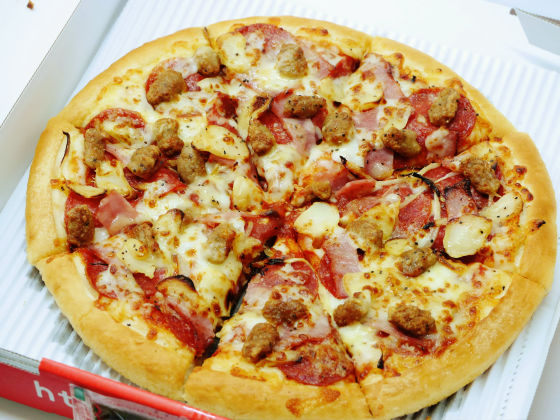 Garlic kakera is on top of the fabric and it is pretty wild as the name suggests. For those who do not have the schedule the next day or for those who say "I do not mind smelling!", It seems a bit more courage to eat.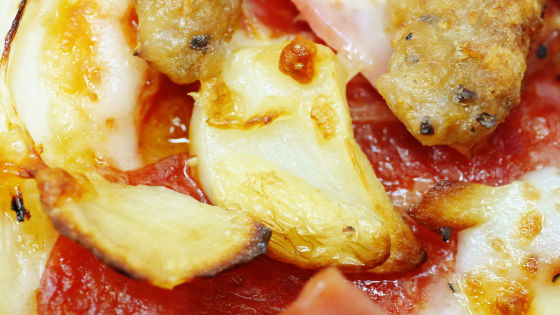 Pepperoni, bacon, Italian sausage, plenty of meat too.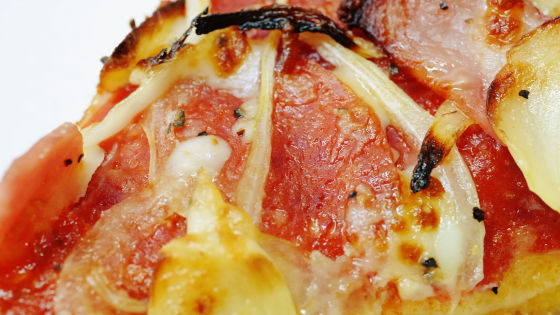 Among the six varieties, the taste of the tomato sauce was intensified, and spicy spices of pepperoni and black pepper were also heard. Because there is a volume, it is for those who want to eat Gatsuri.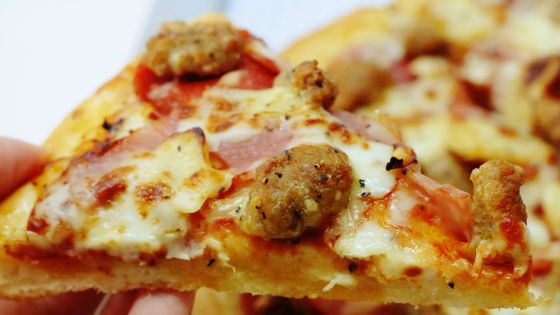 "Thick slice Teriyaki chicken" is M size 2180 yen (including tax), L size is 3280 yen (tax included).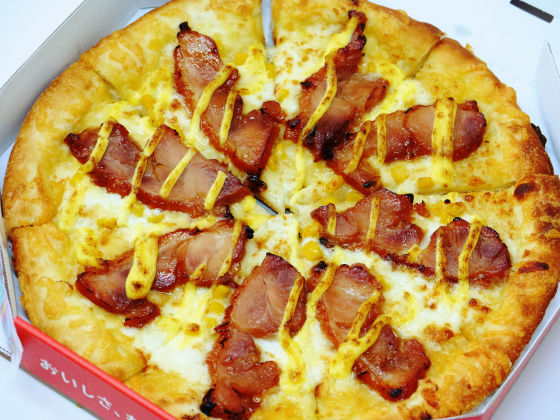 Chicken on each piece is thickly cut, but 1 cm seems not to be used.



Burn firmly to mayonnaise.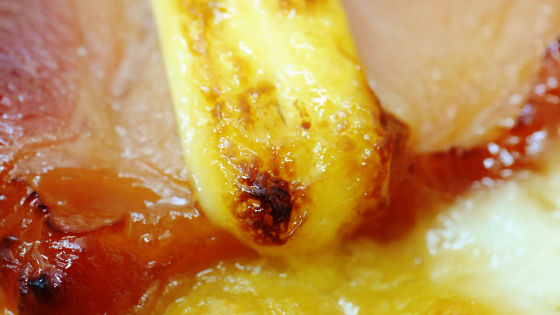 Teriyaki chicken is sweet and seasoned and it is quite a Japanese style taste, but it is soft and juicy so you can enjoy a muffled texture. However, it is a place where I wanted another punch because it is a simple finish that only conspicuous toppings other than chicken stand out.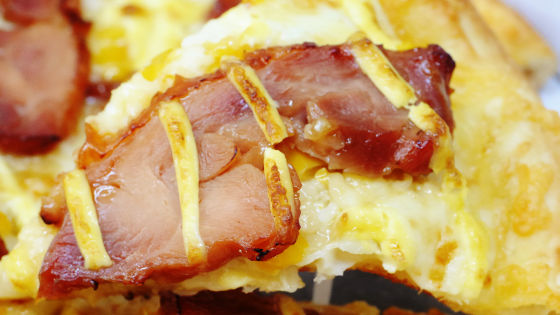 And a lot of appliances such as vegetables and meat "Pizza Hut · Mayo Gourmet". M size is 2480 yen (tax included) and L size is 3580 yen (including tax).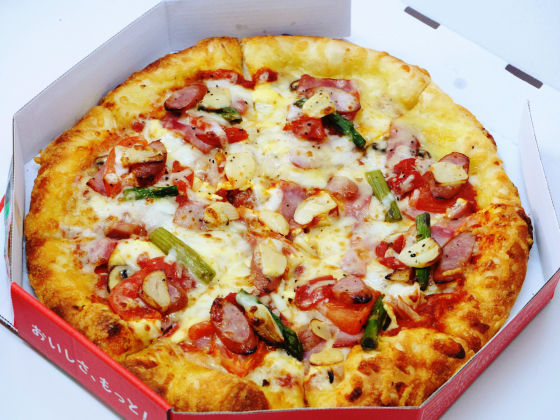 In addition to cooked sliced ​​sausage and bacon, plenty of vegetables such as green asparagus, onion, mushroom, fresh sliced ​​tomatoes, Italian tomatoes are used plenty.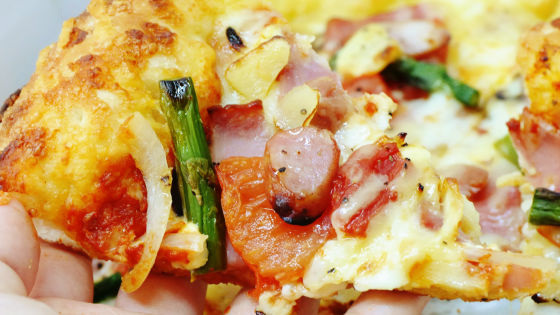 There is Mayo Gourmet, but the taste of mayonnaise is not so strong, it matches well with tomato sauce.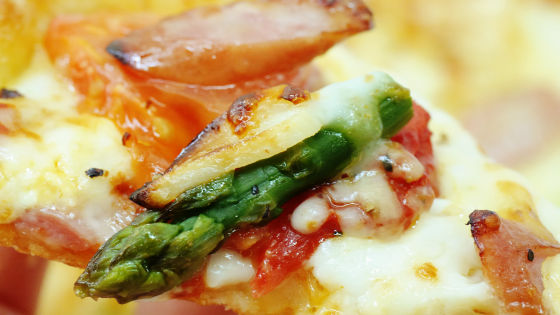 Sliced ​​sausage is juicy and outstandingly compatible with refreshing fresh tomatoes.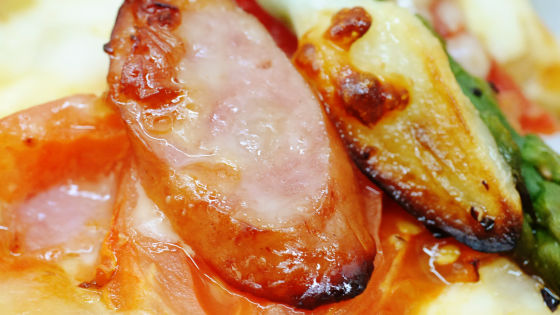 Garlic is also used here, punch is also working well.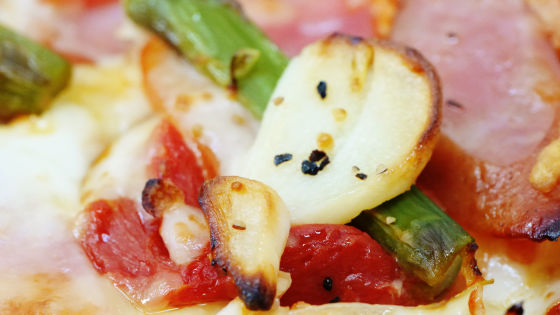 And among the new products of this time, "Pizza Hut · Mayo Gourmet" "Thick Teriyaki Chicken" "Avocado Shrimp" Three Types of Classic Menu "Idaho Special" fits in one pizza is "Spring Party 4 (Four)" . Here M size is 2280 yen (including tax), L size is 3380 yen (tax included).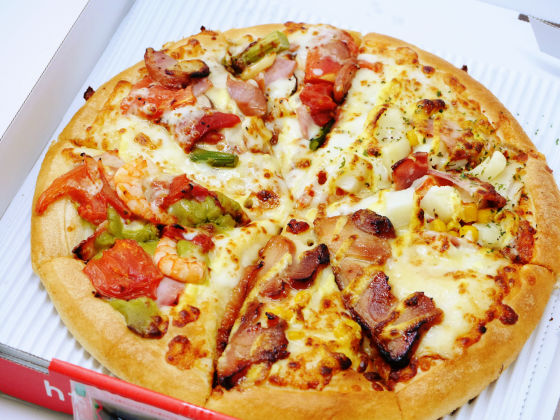 This is avocado · shrimp.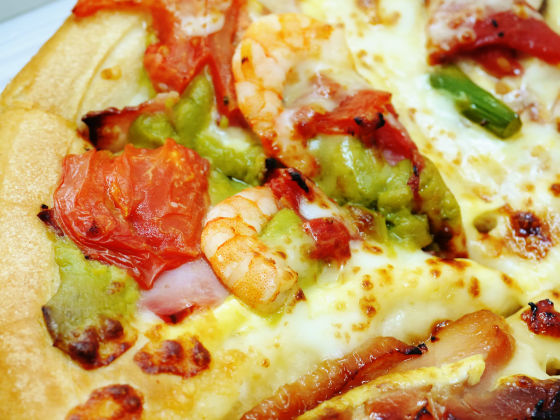 Terrific thick chicken.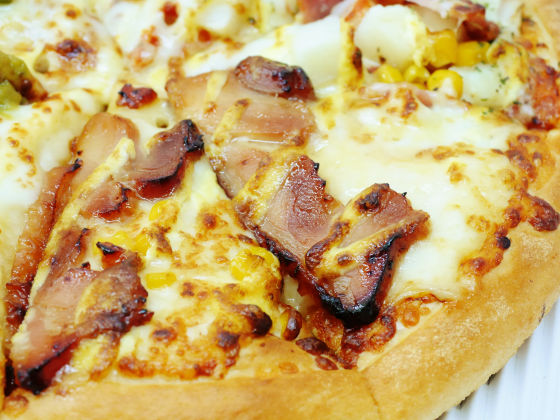 Idaho special.



Pizza Hut · Mayo Gourmet.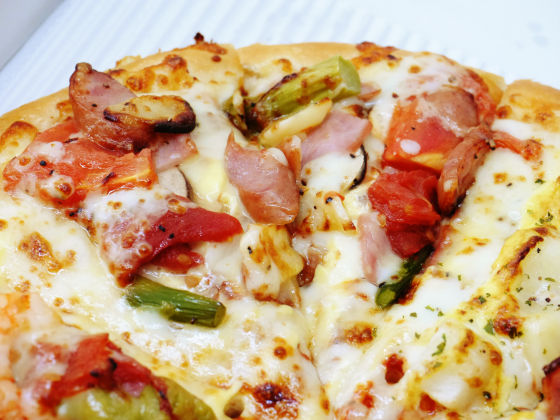 For idaho special, dice-shaped potatoes are rustling and it is a dish that responds considerably to eating. That's why I'd like to satisfy both volume and variation! It was a perfect pizza for people called.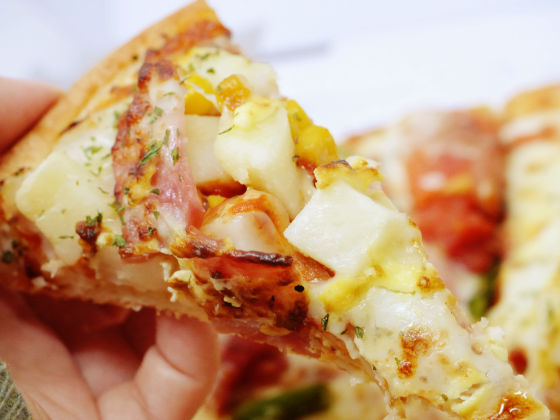 At the same time, we also launched the side menu "Hat PON (Pong)". The price is 380 yen (including tax), but if you buy one of Pizza Hut · Mayo Gourmet, Thick Teriyaki Chicken, Avocado Shrimp, Spring Party 4, it will come free of charge. There are two types of hat PON, one wrapped in cheese and one enveloping chocolate in the fabric, this time ordered one with two sets of four.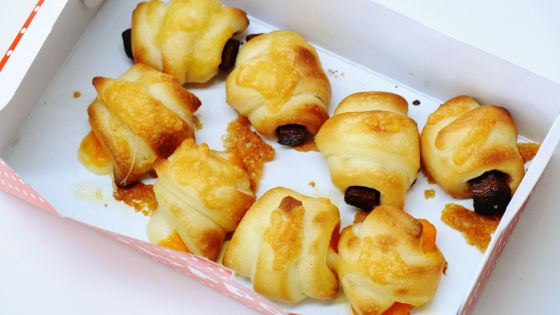 Since it had cooled down a little, when warmed up in the range, Toro - Ri and cheese protruded from the fabric.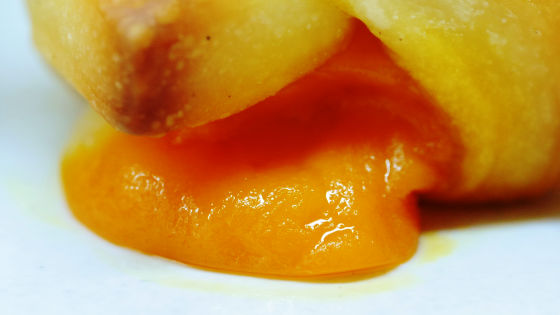 Although the fabric is not as good as Denish, it is slightly sweet, with a texture that is soft and fluffy.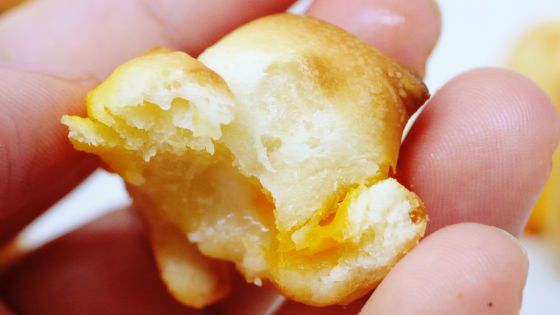 Two asses of yellow and white cheeses were hidden behind the ass.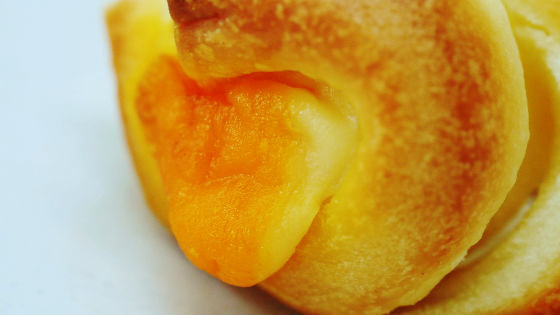 And hat PON wrapped in chocolate.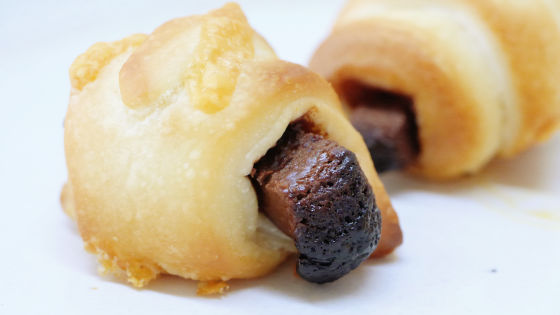 It was like a chocolate dinish, and the outside of chocolate was baked and crunchy, while the chocolate inside was melting with the trolley was a delicious finish.



While there was no new taste, there was nothing that got strange, it was rich in variations, each one was very delicious and easy to eat. Everyone seems to enjoy it when you order at parties and gatherings.