Lawson's classic menu can be enjoyed at home "Range DE from Kujyo Soy Sauce" Taste Review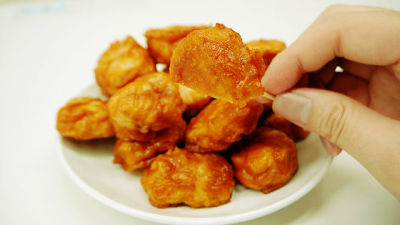 FamchikiAlthough products rarely be sold at retail stores, Lawson began selling tougaka for home use. Surprisingly it was the first time ever to eat frozen foods of 'kara sau kun' officially. A joint venture between LAWSON and Yahoo, where service began on 2/21Smart kitchenIt becomes online limited goods of ".

"Range deep-fried soybean sauce" started selling | News release | Company information | Lawson
http://www.lawson.co.jp/company/news/072036/

Arrived in a package with only written product name for business use. Contents amount is 460 g already cooked with oil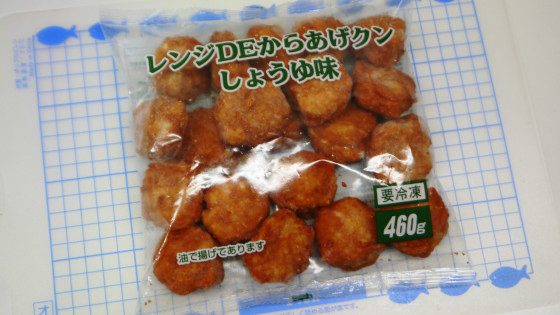 As for the basic cooking method, use microwave oven as the product name, in case of 6 pieces it warms for 2 minutes at 600 W OK. Because it is sold at Lawson's store for this reason, it is said that it is changing the recipe with Kage.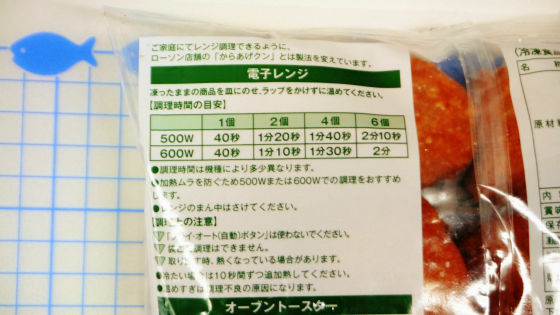 With an oven toaster it costs around 9 minutes cooking time with 6 pieces.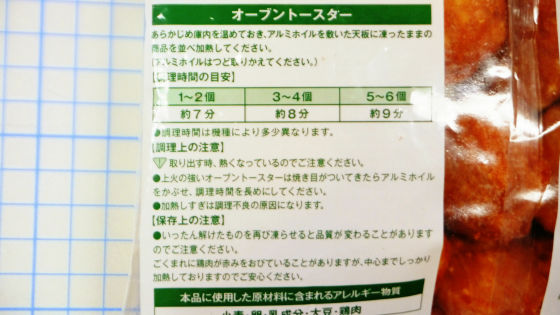 The main ingredient is chicken, it seems that powdery plant protein and chicken meat paste etc are added.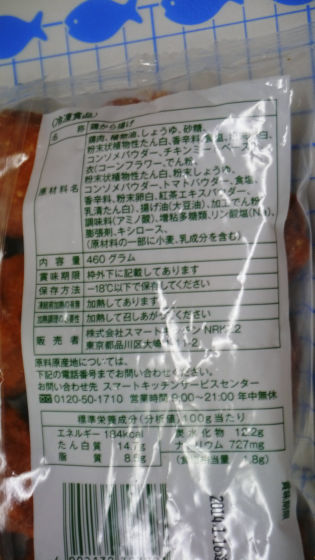 Range DE in frozen state from Kuen is like this. When you cut off the bag, you smell it at the Lawson store, so you will smell Kuang.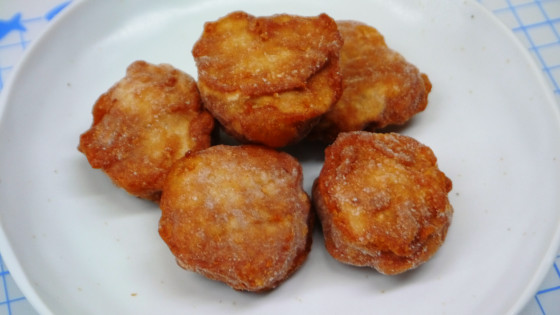 It is easy to cook microwave just to chin without lap, but to try cooking oven toaster, which takes time. Place an aluminum foil and lay ken from the range DE and bake for about 9 minutes.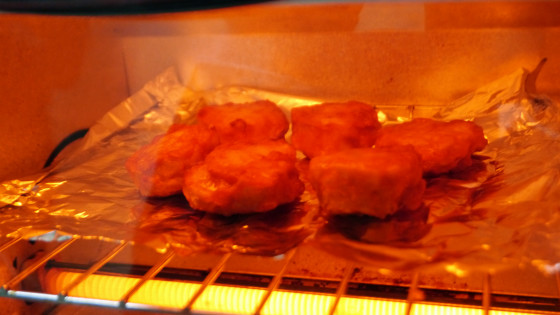 Here is a range baked from the DE baked in an oven toaster.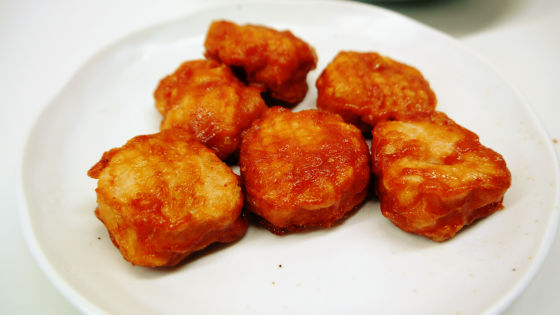 Here is the one cooked by the range. There is no big difference in appearance.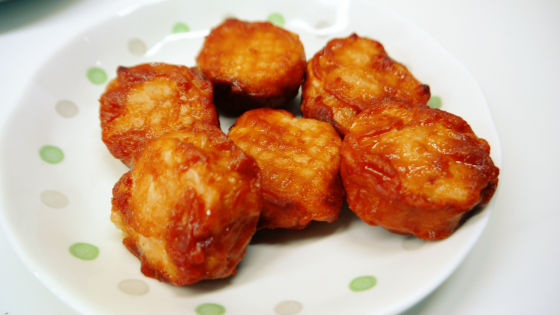 Baked surface. Pretty much oil is floating.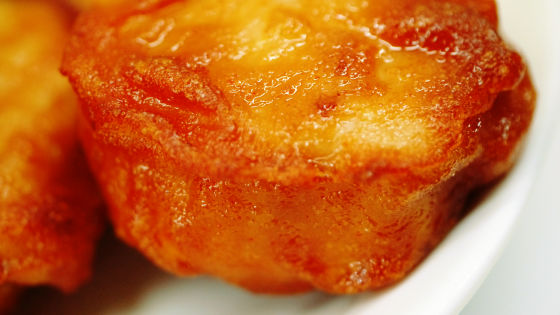 First I tried to cut out those who cooked range. It is the same as Kuen from a shop seller rather than a kake instead.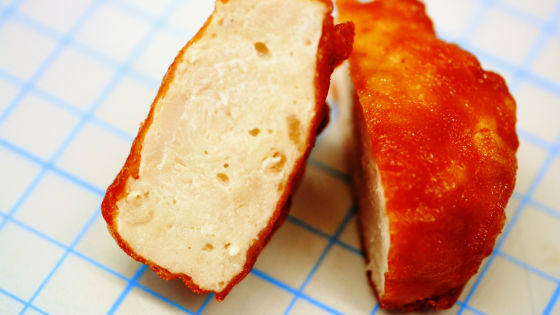 Even cooked in the oven toaster is almost unchanged.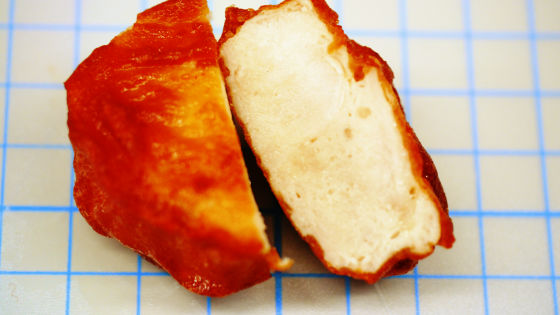 The taste is somewhat saltier than the one sold at the store, but the texture is almost the same. There is no big difference in taste between the two recommended recipes because it is already frozen oil fried already, but with the oven toaster the surface becomes crisp and the texture as when fried You can enjoy.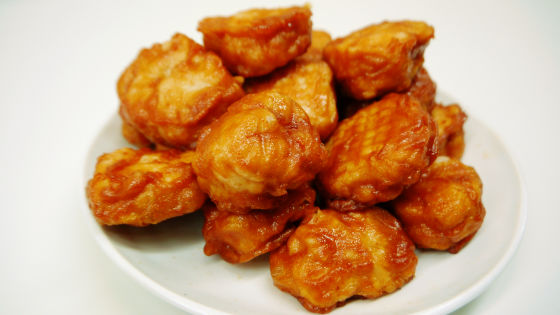 The price is 698 yen at 460 g (20 pieces) and it is about 35 yen when you fix it per piece. It is slightly cheaper because it is 210 yen in 5 shops and 42 yen per piece. Anyway, because it can be done in a short time without trouble in range cooking, it seems that it can be used conveniently in a wide range of applications, such as side dishes, lunch boxes, dinner drinks.