Mugs made with importance not only on design but also on functionality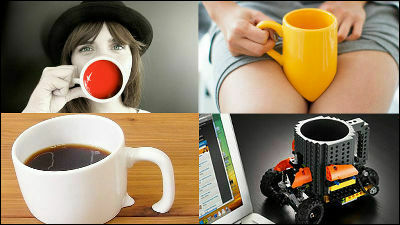 A mug that is convenient when you drink plenty of coffee, tea, cocoa, etc. is a universal design, but sometimes it is a unique one and you will feel refreshed when you drink it. "17 Creative and Unusual Mugs"We have gathered quirky design mugs, there are things that are extremely functional and some with unusual features, so it seems like it makes me happy just looking at it.

17 Creative and Unusual Mugs
http://www.toxel.com/tech/2013/02/12/17-creative-and-unusual-mugs/

◆ 1.Build-On Brick Mug($ 19.99 / about 1850 yen)
While drinking freely "LegoYou can also enjoy a mug.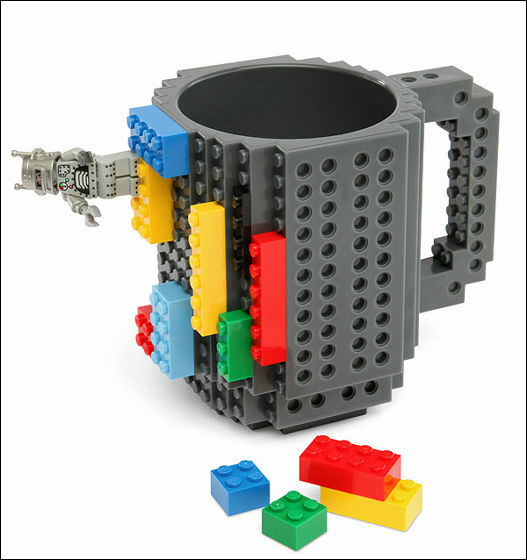 I have a Lego car on the mug. By the way, not only Lego,PixelblocksYaMega Bloks,Kre-O,K'NEX BricksAlso correspond.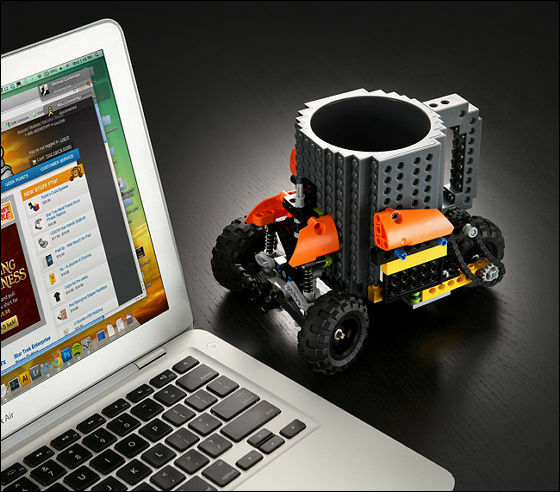 I'm actually drinking. The impact is great.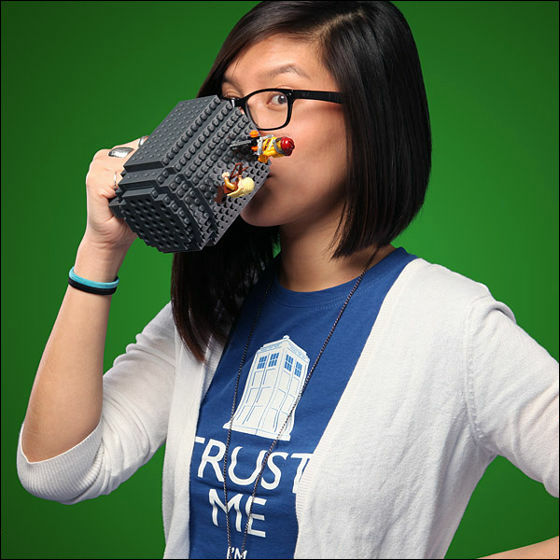 ◆ 2.Spiky Mug($ 25 / about 2320 yen)
A mug cup with a punky design, with everything stuck to everything.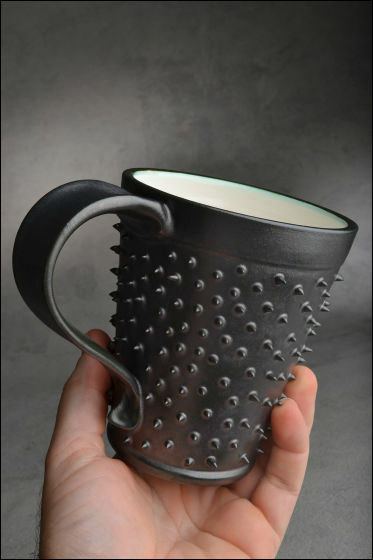 Although it seems a bit painful to have in your hand, it may not have a hot part and it may prevent burns.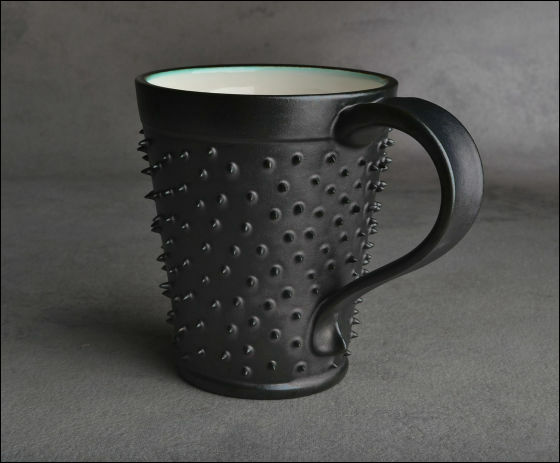 ◆ 3.Thelermont Hupton Lap Mug(16 Canadian dollars / about 1440 yen)
A mug designed with a bottom so that it can be placed between the knees and the knees when drinking.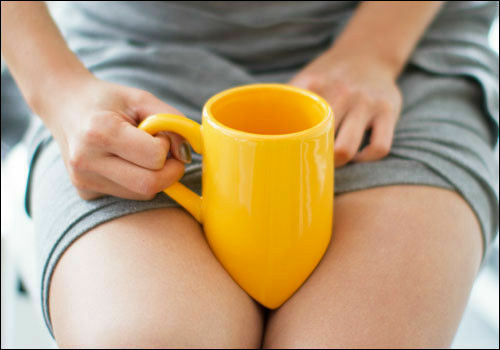 When you arrange them upside down, they do not look like mugs at first glance.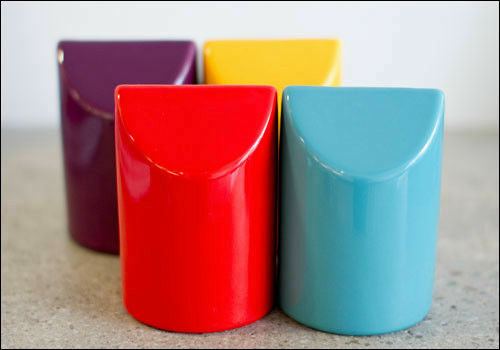 When placed in a horizontal place, a mug seems to grow.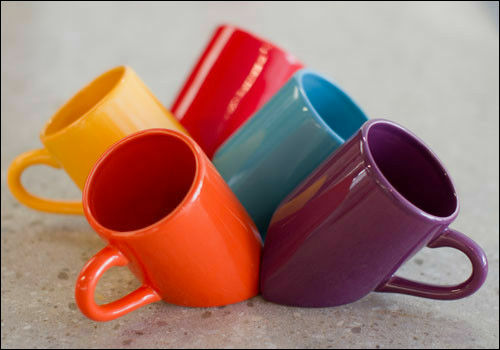 ◆ 4.The Office Dwight Head-Shaped Mug
TV series that has been broadcasted in the United States since 2005 "The OfficeOne of the characters who appeared in "Dwight Schrute"As a motif.



◆ 5.Treasure Mug(1260 yen)
When placed on a table, the mug seems to be half buried in the ground.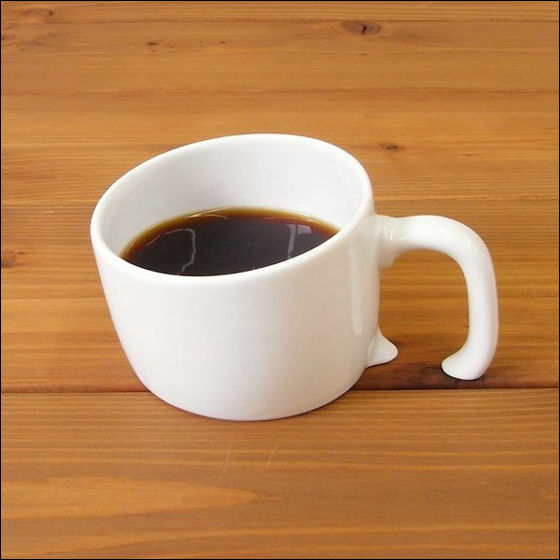 ◆ 6.Cerve-cero Beer Mug
It is a mug that you can put a little tilted like pouring beer in the best condition of bubbles.



With this, you no longer need to hold the jug with your hands.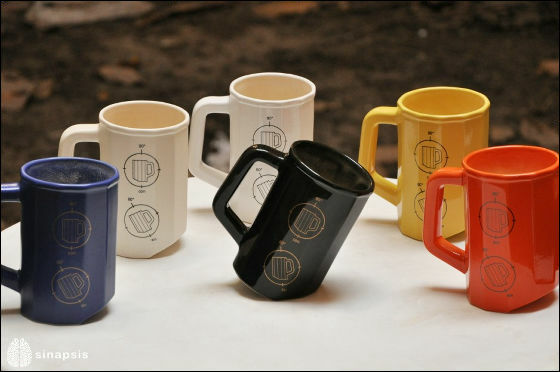 ◆ 7.Clown(12 euro / about 1450 yen)
Mug cup whose bottom was painted bright red.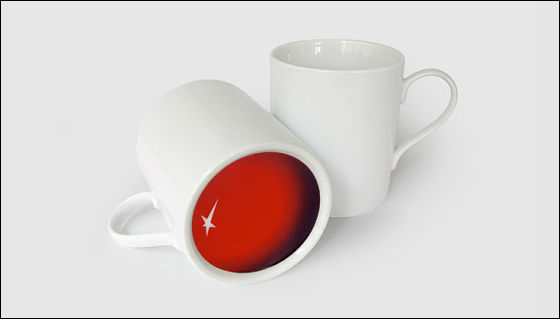 When you drink from the front, it is a mechanism to look at the clown's nose.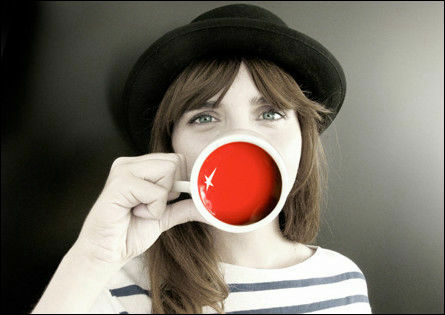 ◆ 8.Smiley Happy Face Mug($ 8.27 / about 770 yen)
A smiley face is designed and it seems that you can feel a peaceful feeling every time you use it.



◆ 9.Laboratory Beaker Mug($ 12.99 / about 1200 yen)
I am in the form of a beaker used in chemistry experiments.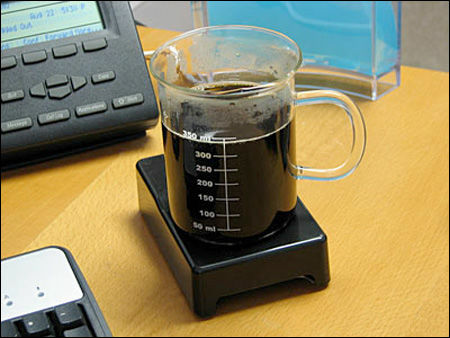 ◆ 10.Heart Shaped Mug($ 5.29 / about 490 yen)
I am in the shape of a heart and I feel happy when used with a couple.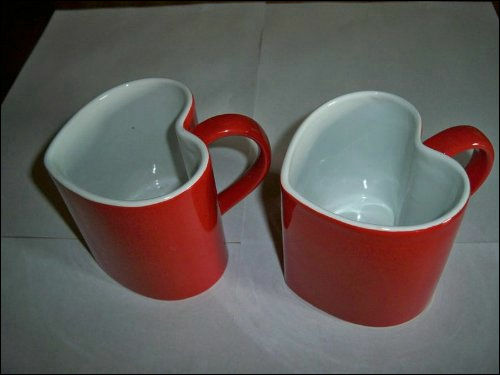 ◆ 11.Prescription Pill Bottle Mug
Mug cup which motif is a pill bottle got by pharmacy etc. In the place where usage is stated, the letters "Please drink until you wake up."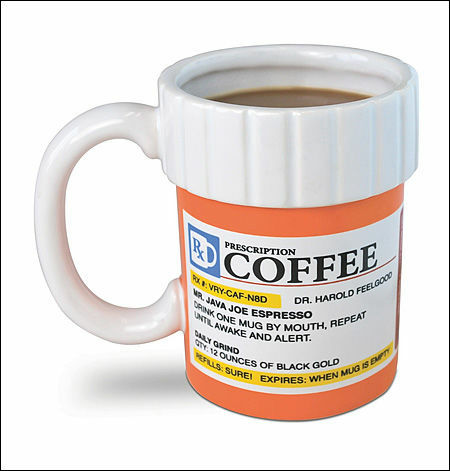 ◆ 12.Color Dipped Mug(28 dollars / about 2600 yen)
Only the lower half of the cup is painted in color. Actually, it was made in Nagasaki, and the origin of the name was that the mug was soaked in paint and colored so as to attach a source with a mug.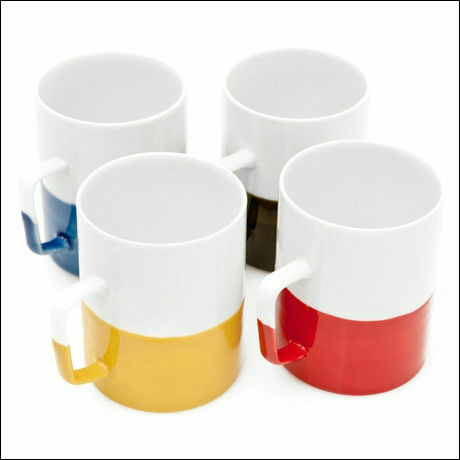 ◆ 13.Thelermont Hupton Knee Mug(16 Canadian dollars / about 1440 yen)
The bottom part is designed to fit on the top of the knee and it seems to be active in the winter.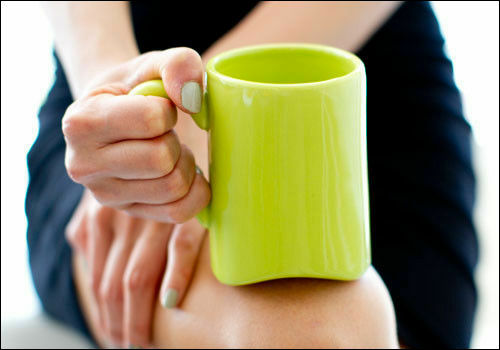 ◆ 14.Personal Fondue Mugs($ 29.99 / about 2780 yen)
Put the candle in the bottom space and enjoy a cheese fondue on the top.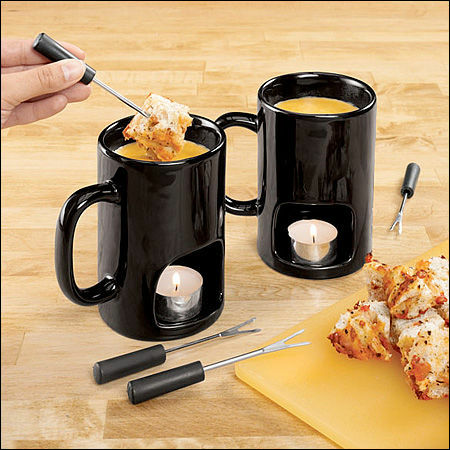 ◆ 15.Buddha Bowlflavour design studio($ 30 / about 2780 yen)
It is designed to wrap around and feel warmth by hand.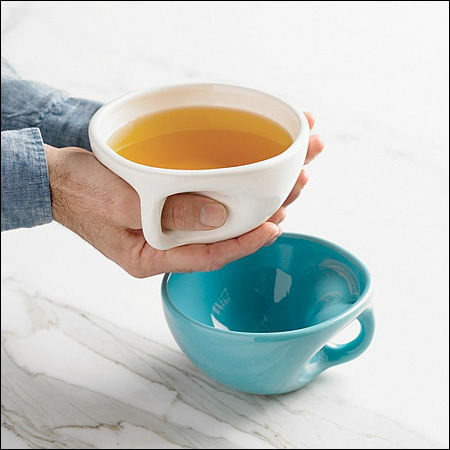 ◆ 16.Soup & Cracker Mug Set($ 11.99 / about 1110 yen)
It is a mug designed to put crackers in the space next to the cup and enjoy it with soup.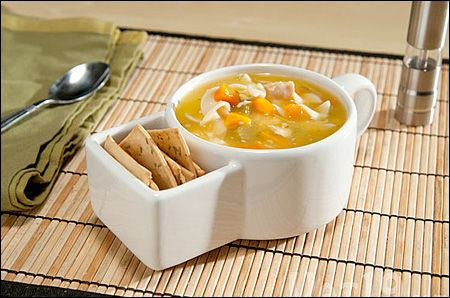 ◆ 17.BELACONA(3.98 euro / about 480 yen)
It is a mug cup with a doubtful plug, but this is a thing that you can withdraw a plug when you are not using it so that others do not mistakenly use it in an office etc.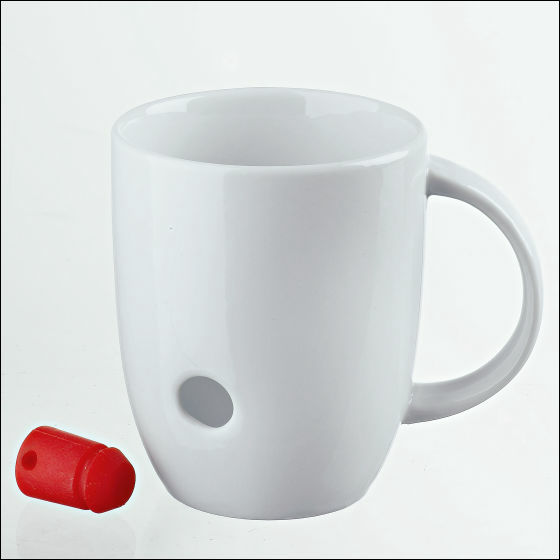 in Design, Posted by darkhorse_log