A new 9000 yen home game machine "OUYA" began shipping from March 28, and what is amazing with OUYA in the first place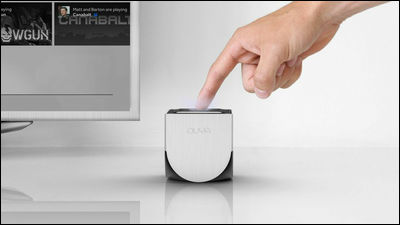 The restoration of the home game machine that connects to the television is raised, and it is free of charge to all games, as it is the biggest reason that it can not consider whether it is worth buying enough to preliminarily play the cause of illegal copy rampant in advance Mandatory trial version (which can be upgraded to product version when you charge), mandatory for trial version that can be played at a possible level (for upgrading to the product version), other charges include chargeable and item-charged item in the game and ongoing episode play accounting, special purpose aircraft for game development No set of development software required from the netFree download availableAndroid-based so it is easy to develop and transplant, announced a revolutionary new game machine plan,Kickstarter collected $ 8.59 million (about 790 million yen) of fundsAt this point only 58,000 reservations were collected,Square Enix decided to offer the Final Fantasy series,NAMCO BANDAIFamous developers such as Android who considers and enters game development one after another · An Android adopted home game machine "OUYAIt was announced that it will be shipped from March 28th at last.

OUYA is coming OUYA
http://www.ouya.tv/ouya-is-coming/

This is the main body. Very small, palm-sized.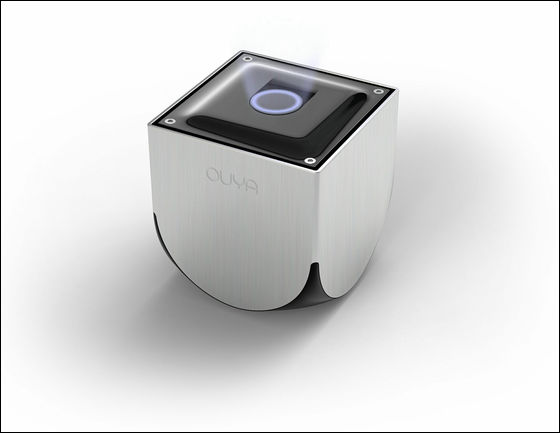 controller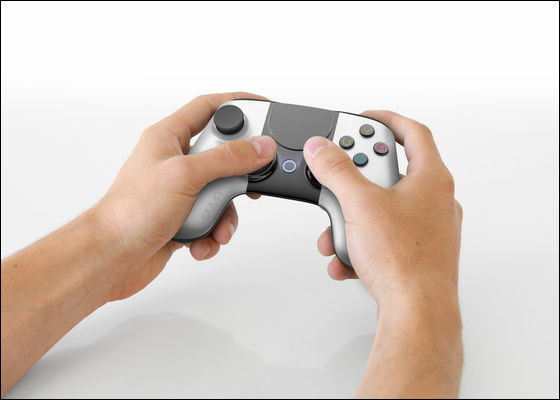 Special color version of only Kickstarter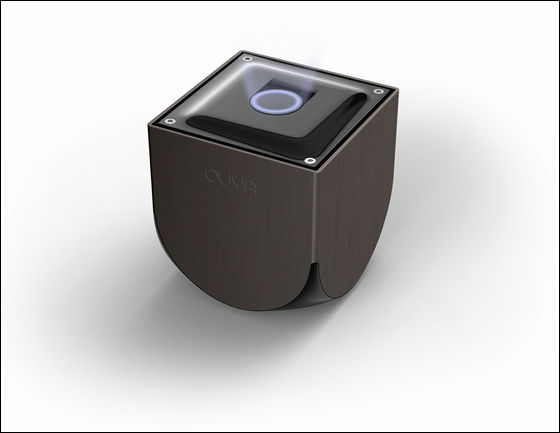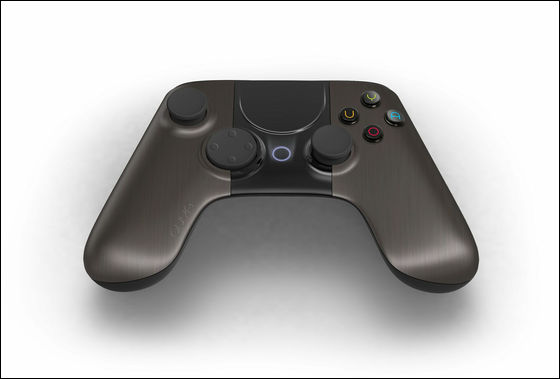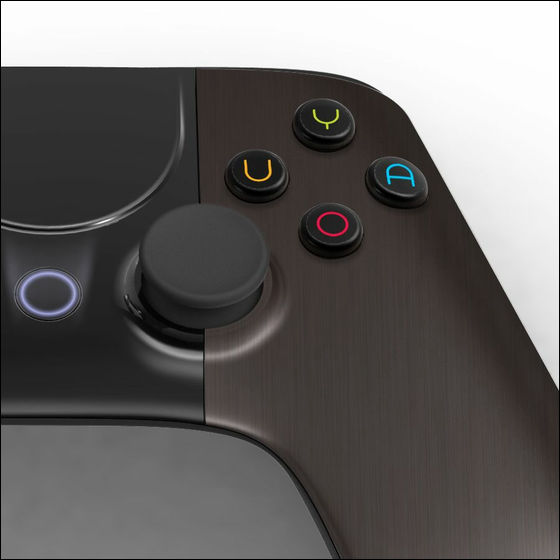 If you connect to a TV, choose a game from such a screen, download it first and try out the contents and check the contents, if you like it will be like buying item charge and additional episode purchase. Of course it is OK to develop and distribute games that you can play for free entirely.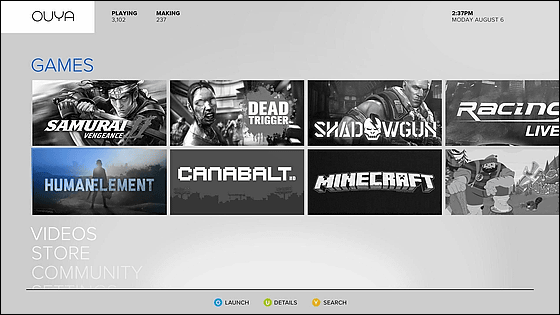 It actually looks like this when connected to a TV.

OUYA Demo - YouTube


In terms of specifications, it is as follows and originally, Tegra 3, which is a mobile use CPU, is made specialized as a stationary type to which power is always supplied so that full power is demonstrated and the maximum performance is drawn out to the maximum It is the biggest feature, and other parts are also minimizing the development risk by diverting existing existing ones.

◆ Specifications
· Size: 75 mm × 75 mm × 82 mm (The body is made of sandblasted aluminum and plastic)
Weight: 300 g
· CPU: NVIDIA Tegra 3 quad core processor
· Memory: 1 GB RAM
· Capacity: Capacity can be increased with built-in 8GB flash storage, external HDD with USB 2.0 connection
· TV output: resolution of 1080p via HDMI
· Sound: 5.1 channel surround
· Communication: Wi-Fi 802.11 b / g / n, wired LAN port, Bluetooth
· Terminal: one USB 2.0 port, one micro USB port
· Controller: Wireless Bluetooth controller with touch pad

By around December 28, 2012, OUYA, which was supposed to be shipped preliminarily for developers at Kickstarter, has actually reached the hands of each investor, and it is not a halfway project such as to be abandoned in the middle, but firmly I proved to be a foot on the ground. It looks like the following actually opens a transparent version for that developer. You can understand the size in real.

OUYA Developer Console Unboxing - YouTube


And in fact OUYA, which was shipped preliminarily for developers, "Android"Sonic 4 Episode I"The following movie has verified how much performance it boasts. As you can see, it moves very smoothly, there is no problem with play at all.

OUYA Graphics and Performance Test # 1. - YouTube


In addition, the price is set of one body and one controller$ 99.99(Approx. 9200 yen), and it is scheduled to ship in June 2013 for the purchase reservation from now.

Amazon.com: OUYA Console (Coming June 2013): Video Games
http://www.amazon.com/dp/B0050SZD18