Attack power of American chocolate candy without sweetness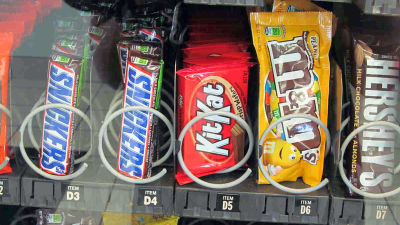 I did not know that snickers were included in "candy" until I traveled to the USA. In America, "M & M" and "kit cut", chocolate confectionery is included in candy. As I was advertised in Japan as "Snackers are hungry", the same thing I would like to eat in the United States easily is similar, and it was arranged in places where hands can reach soon near the cash register. I wonder which one to choose.

Hello,Around the World Bicycle WorldIt is Takuya Sudo @ Chaliderman. in AmericaEnergy Drink,HamburgerLike chocolate candy I examined it. I will introduce a number of American chocolate candies that seems to be full of stomach just by looking.

Various sizes such as "single" "king" "mini" "6 pack" "family" are prepared in the chocolate candy including snickers, you can choose the size according to the situation. America's chocolate market was formed by Mars, Hershey's, Nestle.

◆ Mars (Mars)

"Mars (Mars)"Is a food company in the United States. Chocolate products including Snickers and M & M are sold in many countries including Japan. It is not sold in Japan, but it is a black package and same company name as "Mars"Chocolate bar is also famous. I found gum of "orbit" in various places. Pet food such as "Pedigree" and "Kalkan" is also a brand of Mars in an unexpected place.

It is sold worldwideSNICKERS (Snickers)It is not an exaggeration to say that it is a synonym of the chocolate bar. Peanuts entangled with caramel are coated with chocolate. In the United States there were abundant sizes and kinds.

Single size (2.07 oz = 58.7 g), the price is $ 0.65 (about 61 yen).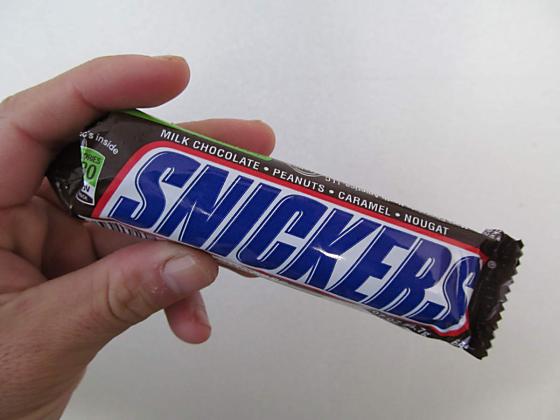 This is the standard size of snickers seen all over the world.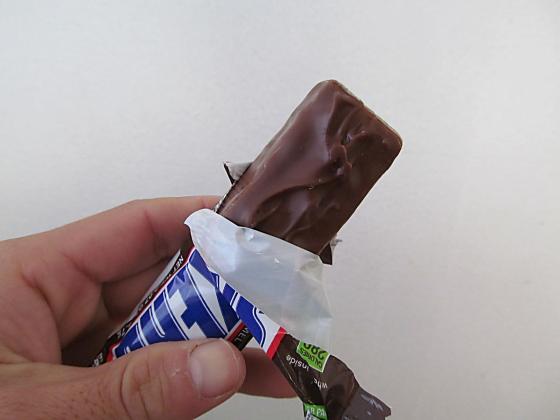 King size (3.29 oz = 93.3 g), the price is 1.29 dollars (about 121 yen).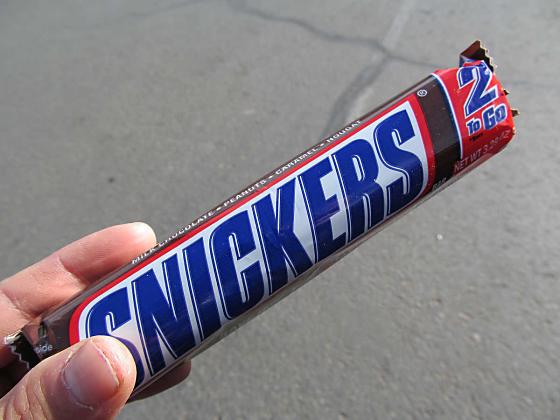 It is one bigger than the standard, it is a big size like Americans. There are two snickers of this size in one bag.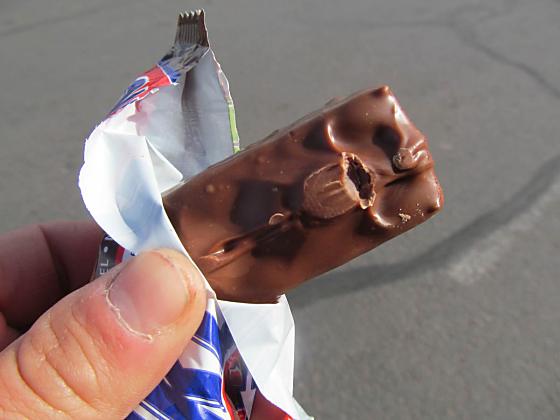 Mini size (2.86 oz = 81.1 g), price is 1 dollar (about 93 yen).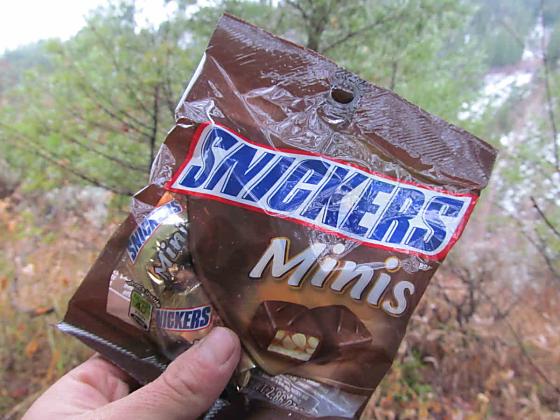 There are ten pieces of this bite size snickers in one bag. In Japan it seems that the size of the snippers / mobile is close.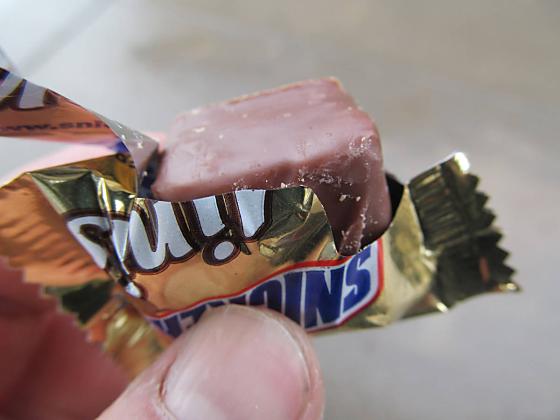 6 pack size (3.4 oz = 96.4 g), the price is 1 dollar (about 93 yen).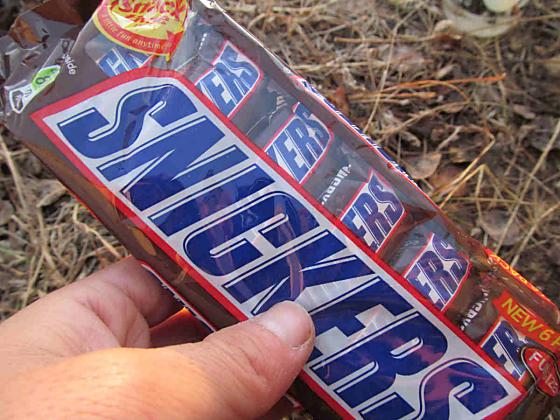 I bought a lot in the American dollar shop is 6 pack size. It is written as "Funsize", which is similar to the mini size in Japan.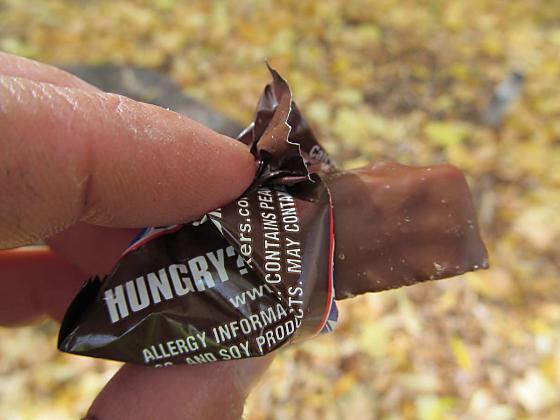 12 pack size (6.98 oz = 197.9 g), the price is 1.78 dollars (about 166 yen). There are 12 pieces of "Funsize" which is the same as 6 pack size.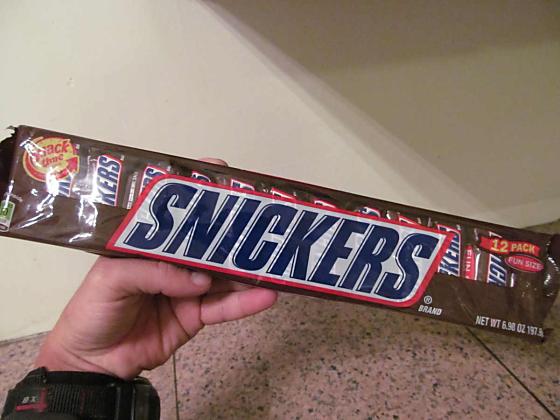 Family pack size (11.180 oz = 371 g), price is $ 2.79 (about 261 yen). It is a size with 19 pieces of Fun size.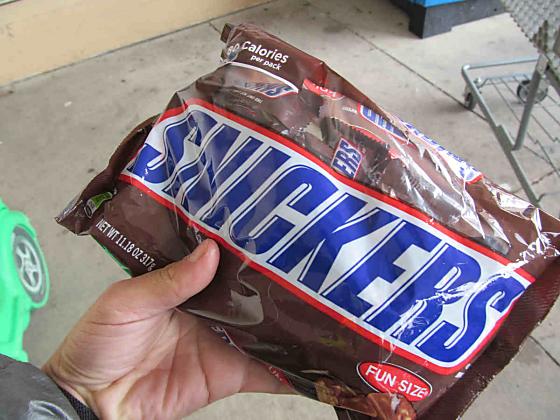 DARK (Dark)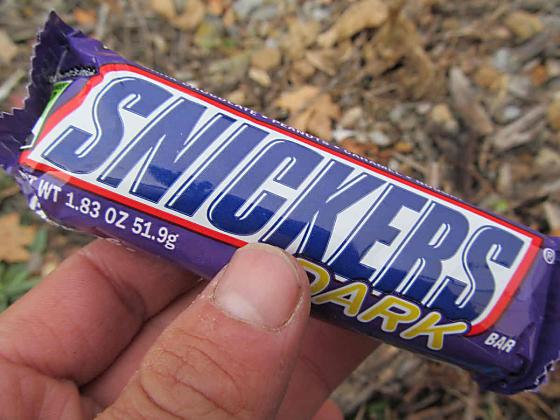 Almond (almond)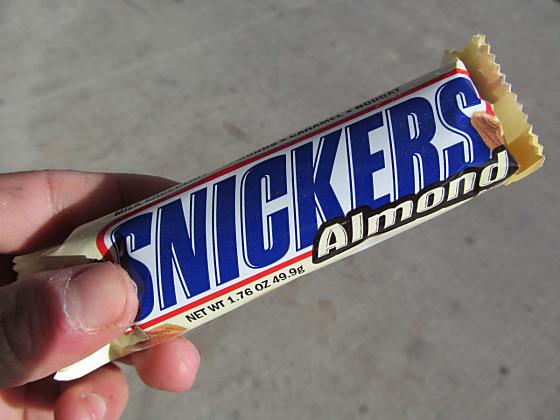 Peanut Butter (peanut butter)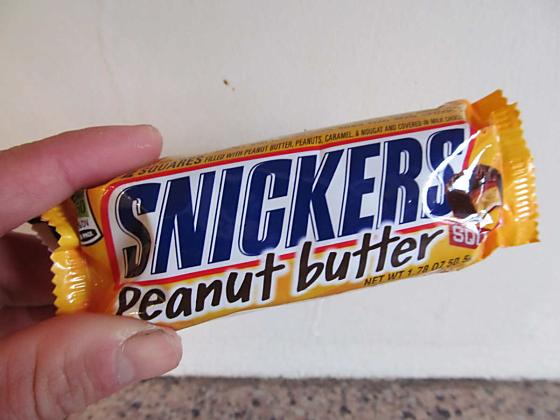 The granular chocolate is coated with sugar confectioner "M & M'S (M & M 's)"Was developed under the request of" Chocolate that does not melt in summer ". Although ordinary chocolate is a brown bag and a red mascot character, the color and character of the bag change depending on the variation.

Single size (1.69 oz 47, 9 g), the price is $ 0.69 (about 64 yen).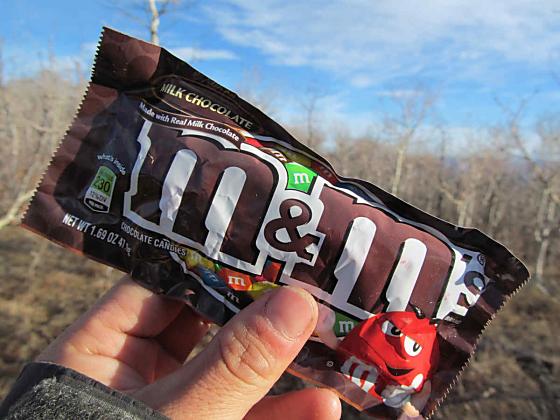 King size (3.14 oz = 89 g), price is 1 dollar (about 93 yen). When it is M & M, it is sharing size.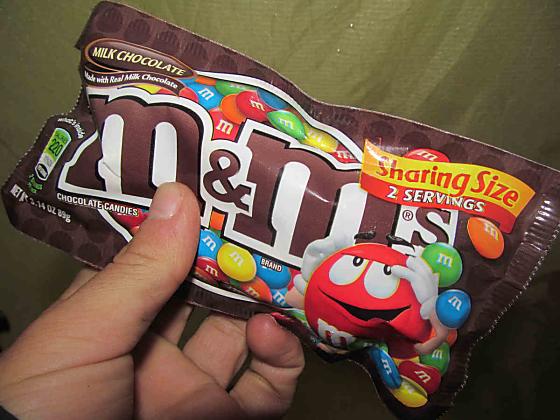 6 pack size (3.18 oz = 90 g), price is 1 dollar (about 93 yen).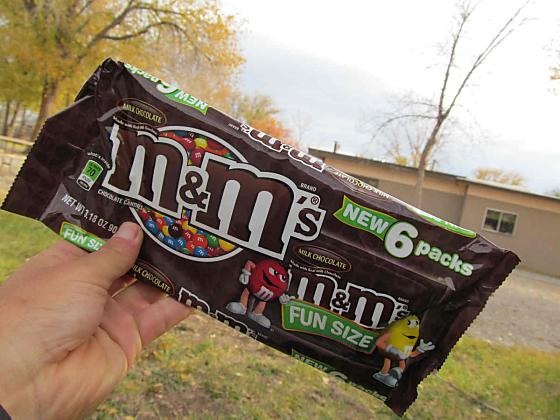 Box type (3.4 oz = 96.4 g), the price is also 1 dollar (about 93 yen). The contents of the box are all M & M 's grain chocolate.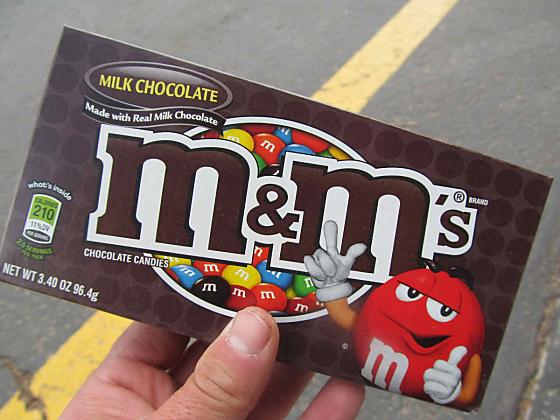 Peanut (peanuts) is a yellow bag.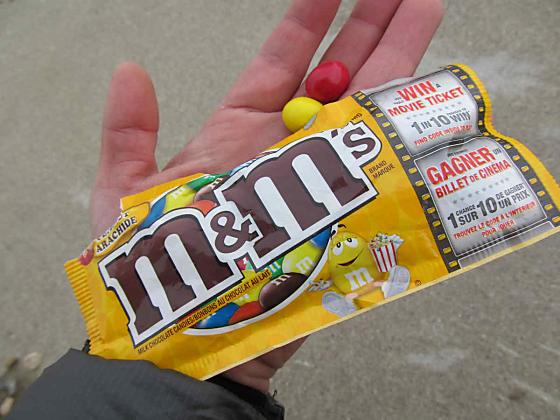 Peanut Butter (peanut butter) is an orange bag.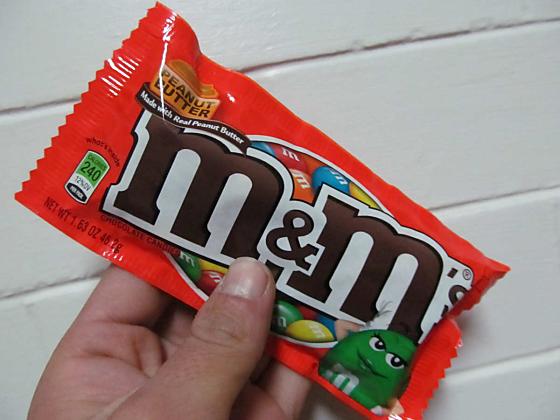 Dark (Dark) is a purple bag.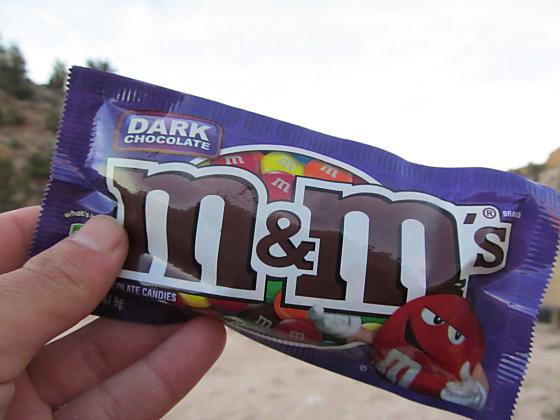 The picture is taken from South Africa, but of course it is also in the United States "Twix (Twix)"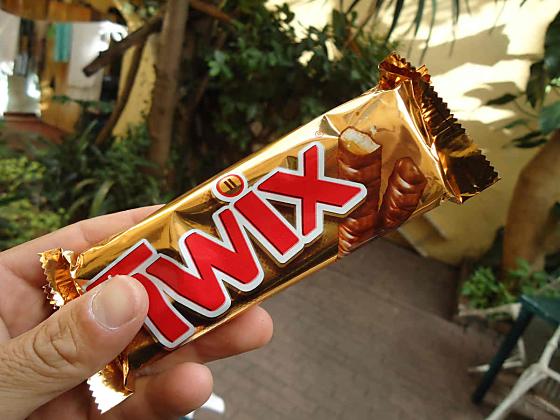 Butter cookie is a chocolate bar that covers caramel and chocolate.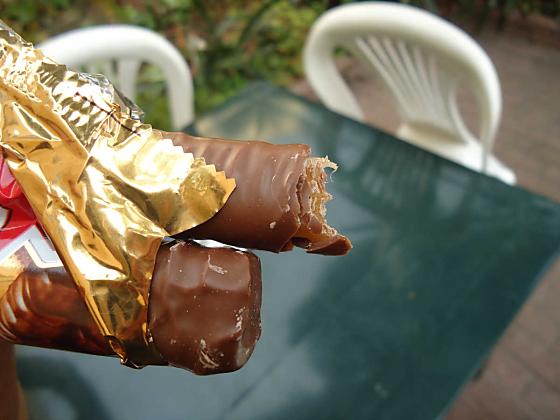 "Milky Way" (Milky way) meaning the Milky Way in English was sold in 1923 as Mars' first product. I coat fluffy chocolate whipped and caramel with chocolate.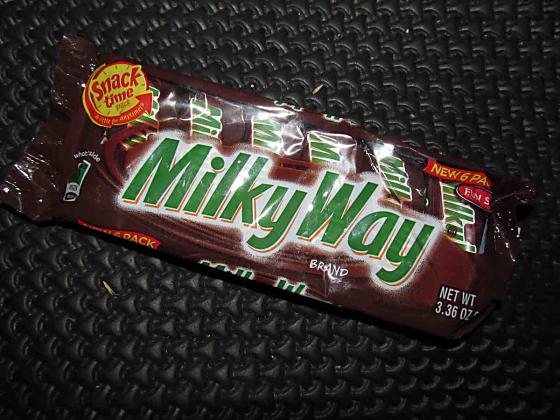 Milky way excluding caramel will be "3 Musketeers". And this seems to be the European version of Milky Way.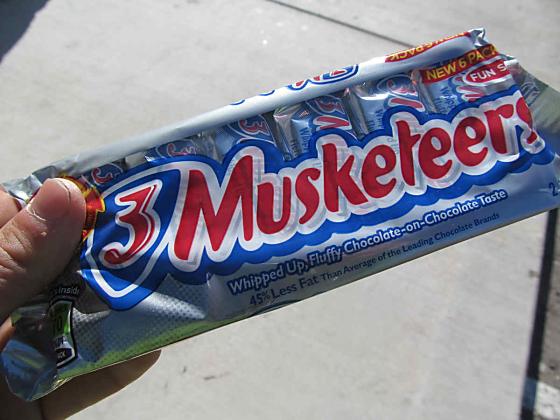 It's a little confusing,
·America's "Milky Way" = Europe's "Mars" (Chocolate Whip, Caramel)
·America's "3 Musketeers" (Choco Whip) = Europe's "Milky Way"
Is that right? The brand is confused because I sold the American "Milky way" under the name "Mars" in the UK. Although I do not have "Mars" in America, I felt "I do not eat similar things".

The brand of board chocolate that Mars will develop in the world will be "Dove (Dove)".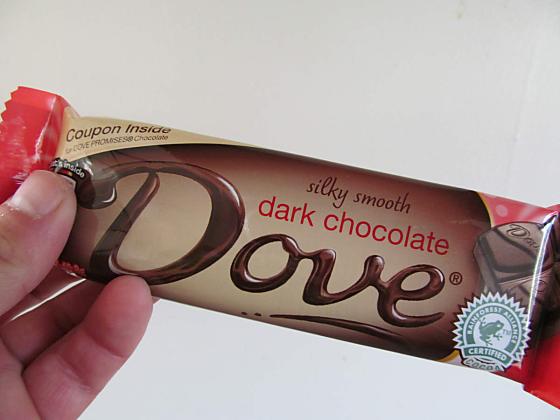 ◆ Hershey's (Hershey)

"Hershey (Hershey)Is also a food company in the United States. In the American chocolate marketTop shareI'm holding on.

"The company name was carried on the back"Hershey's bar (Hershey's bar)It is a plate chocolate. When thinking of Herseys, this style is imagined. The photo is white chocolate.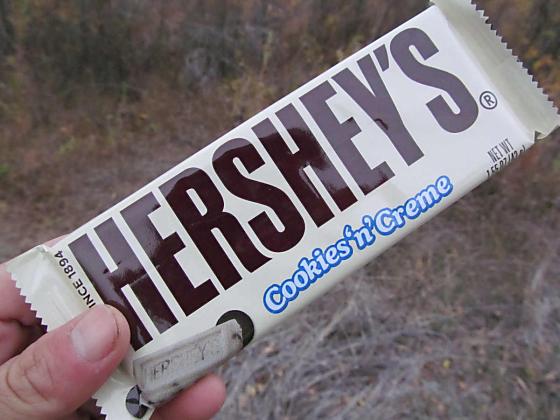 "Almond Joy (almond joy)" was coated with coconut and almonds with chocolate.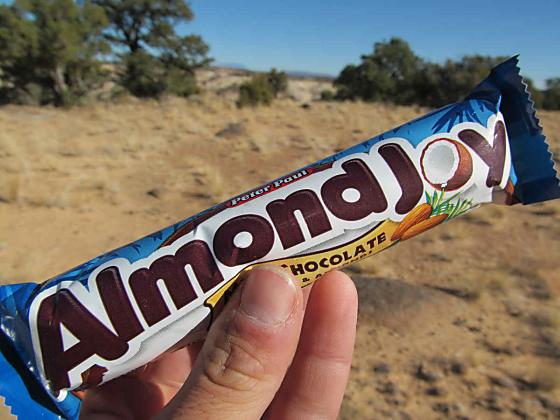 I have two sizes in single size.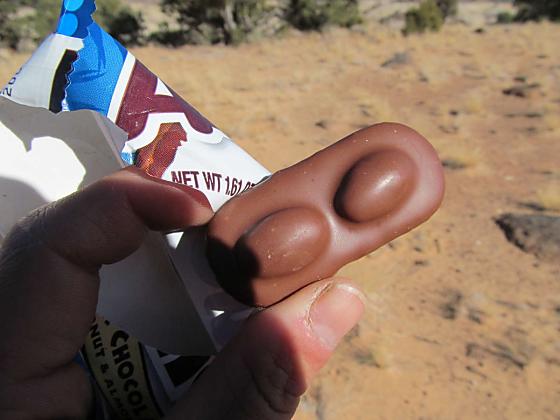 The cross section is such a shape. The coconut was a juicy and refreshing chocolate bar.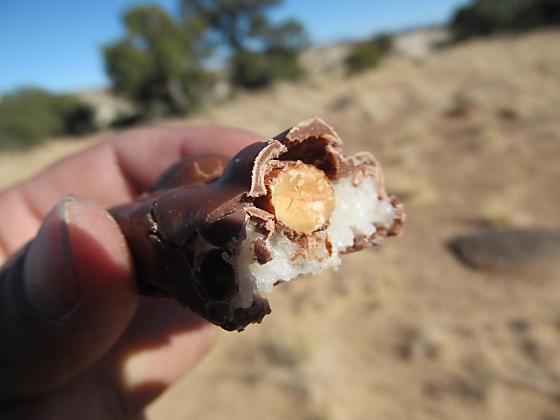 On the other hand, "Reese's" is coated with peanut butter with chocolate. I was eating chocolate in a heavily packed peanut butter and my stomach became heavy.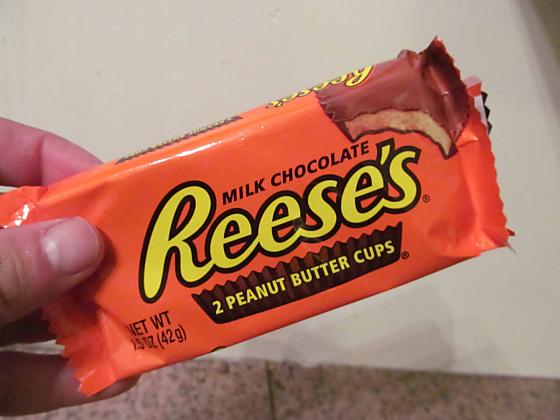 I have two cup-shaped chocolates in a single size. Walmart is also involved in Japan,SeiyuIt is said that it is sold at.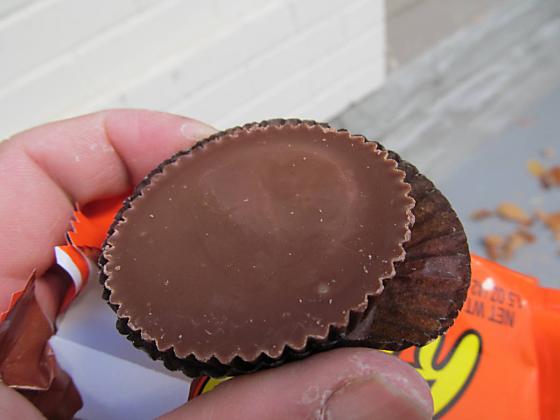 Peppermint cream coated with chocolate is "york (york)", if you put it in your mouth will be a mint with a sweet.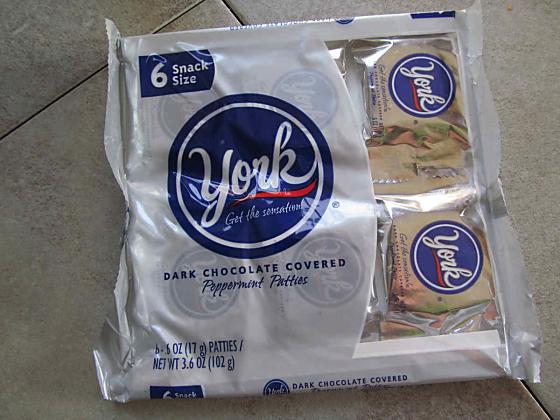 A shape like a flat cookie.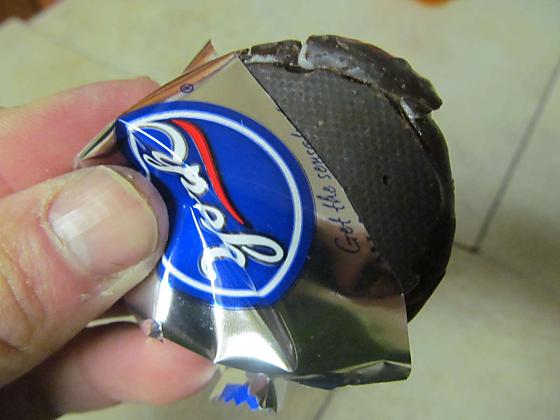 It is familiar in Japan "Kit Kat (kit cut)"Is not Nestle but has become a product of Hershey. The kit cut was produced by Rontey · McIntosh Company in the UK, but at that time Hersheys had a sale license in the USA. Later, Macintosh company will be absorbed later, kit cut will also be Nestle products, but the American license agreement remained in Hershey.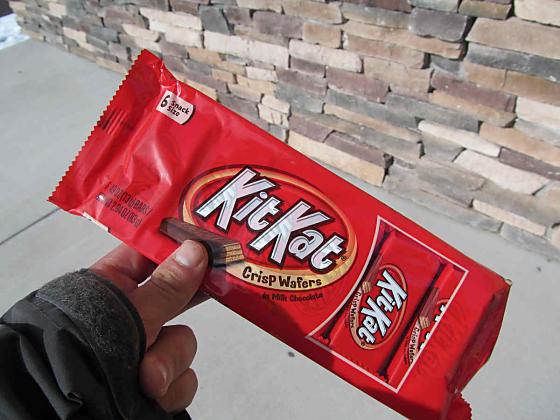 Kit size of kit cut.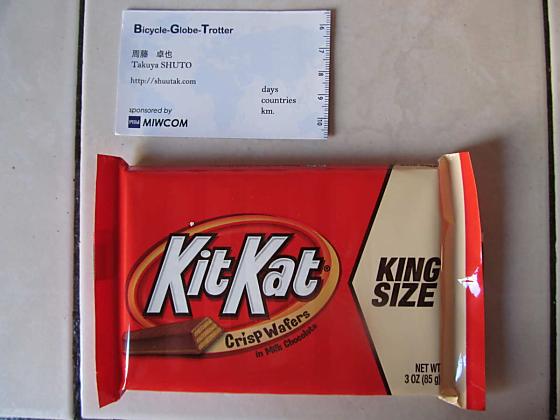 "Rolo" is putting caramel in a bite-sized chocolate, the same as the kit cut and the same is here, and Nestle sells outside the United States.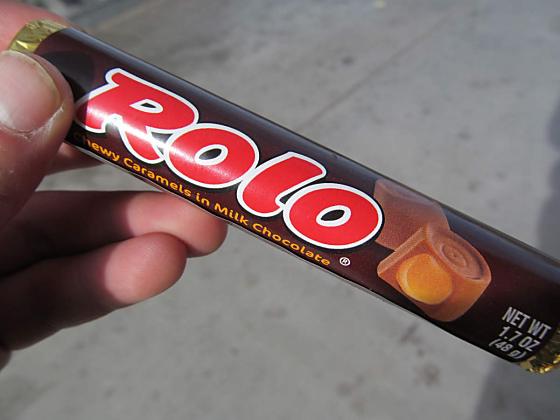 Each one is this size.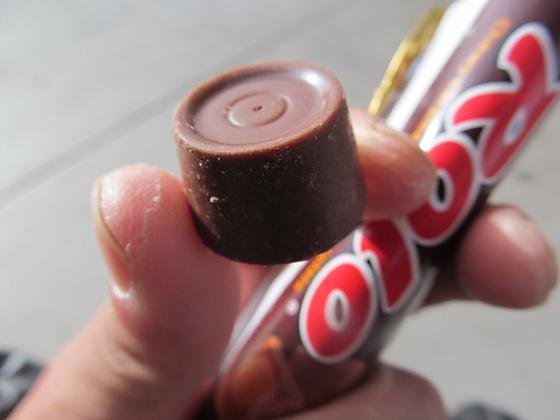 ◆ Nestle (Nestle)

"The largest food company in the world"Nestle (Nestle)"Also sells chocolate candy in America. However, whether kitcuts, Rolo and the fact that overseas main products can not be sold also sounds, does not it have a presence as much as Hersheys, Mars in the American chocolate market?

It is also sold in Japan "CRUNCH (crunch)"6 pack size.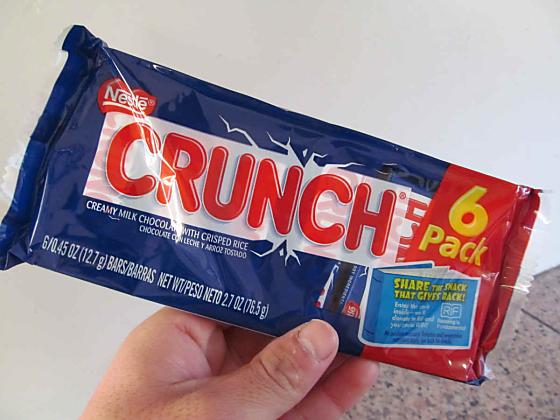 I can not say anything about the texture of chocolate containing rice puff.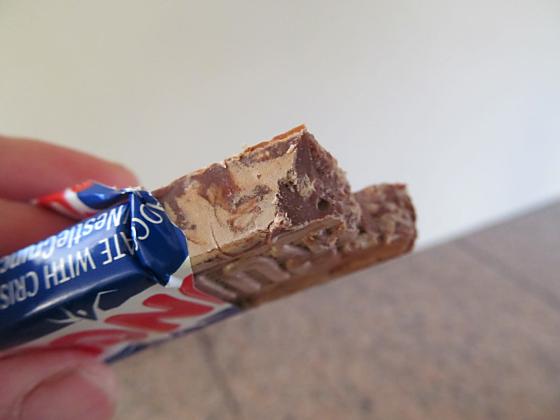 "100 Grand Bar" 6 pack size.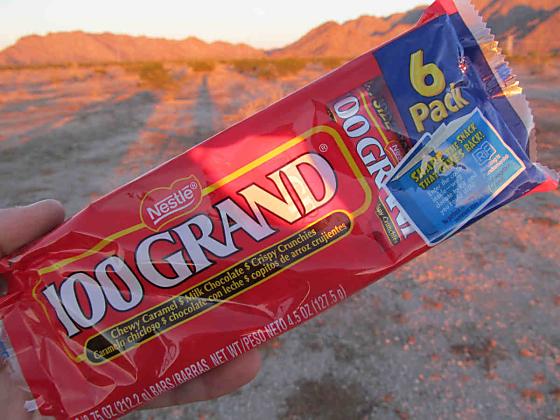 Rice puff, caramel, chocolate and so on. It is crisp than crunch.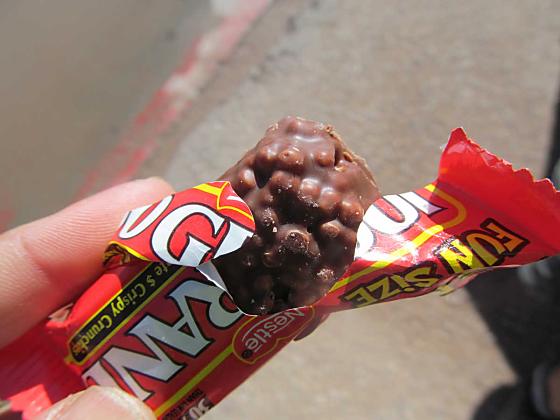 Box type "RAISINETS" coats raisins with chocolate.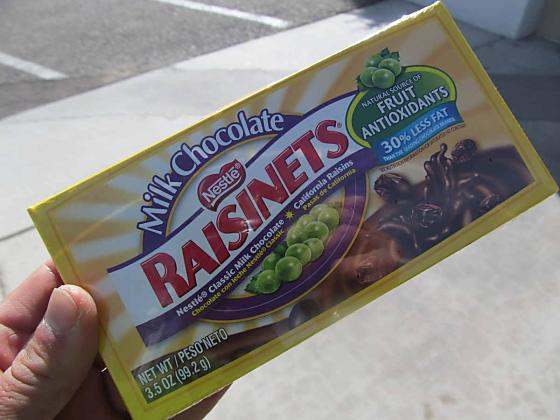 Raisins were contained one by one.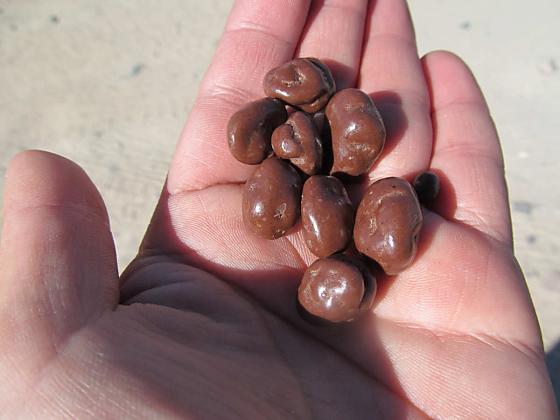 ◆ It is not chocolate

Appearance is "PayDay" with chocolate bar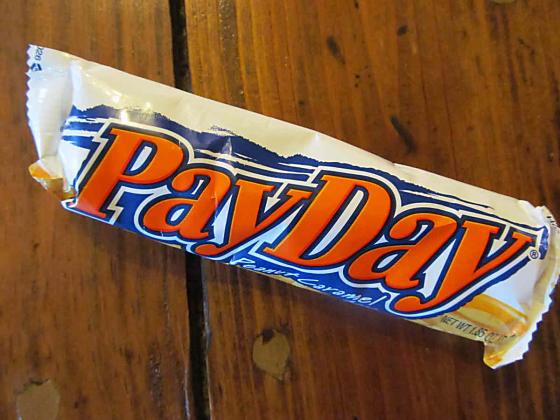 I coat peanuts with caramel. It is a brand of Hershey.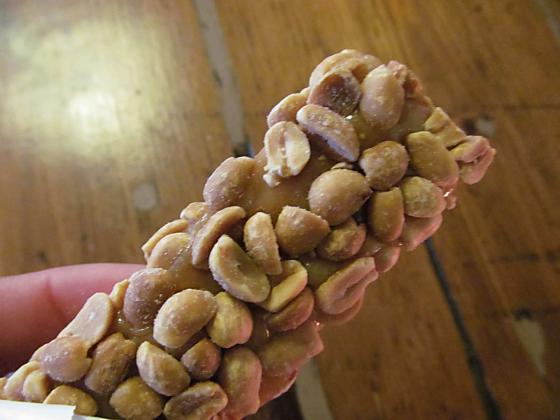 "Skittles" who I thought was grain chocolate forever was a soft candy like Mentos.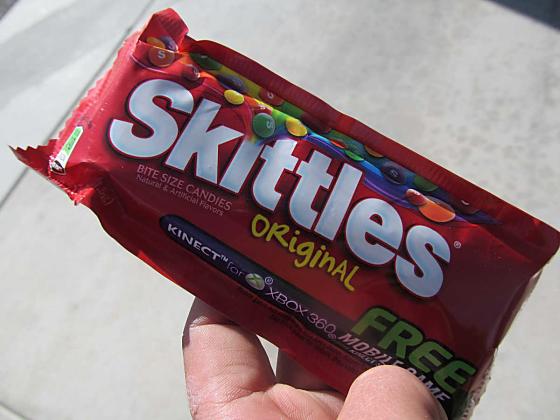 It is the same Mers brand as M & M.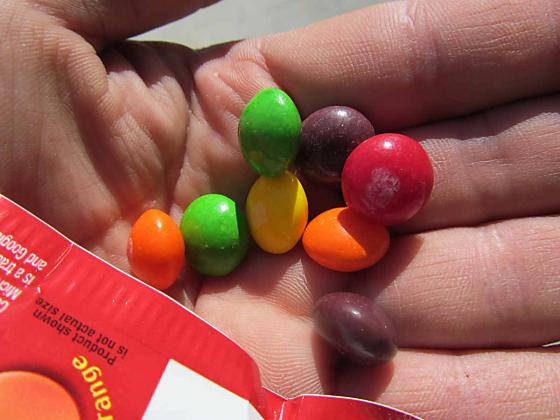 In this way America is full of chocolate candy. Because it is cheap anywhere and is cheap, it tends to keep it caught, but it is a place I want to be careful of when caring too much. By the way, in Mexico, it is not as cheap as the United States, so I do not say it much.

(Sentence / photo: Takuya S. Narou Charriderman
Cycling around the world for a bicyclehttp://shuutak.com)