I ate "salted, dried" which made salted frozen dry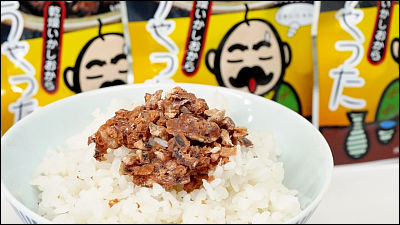 What kind of salted fish is a special product of Hakodate, but the president of the food company was dealing as souvenir for visitorsThe president's salted fishIt was freeze-dried "Salted fish, dried"is. It is salty fish that can be divided into likes and dislikes, but I tried to eat actually what happens when dried.

Cloth Co., Ltd. - There is a sea on the tongue ~
http://nunome.hakodate.jp/lineup/default.htm

This is "salted, dried up"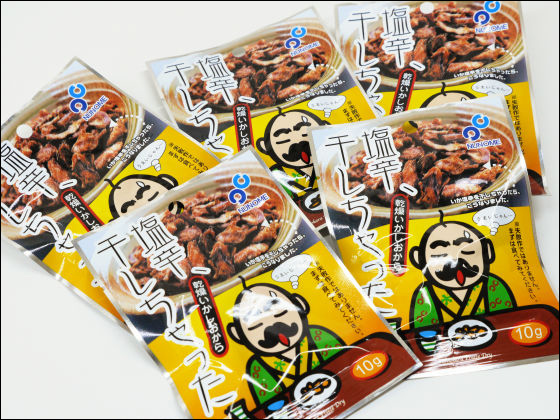 According to the package, "It is not a failed work, please eat it at first," although it is a little uneasy just by listening to the name.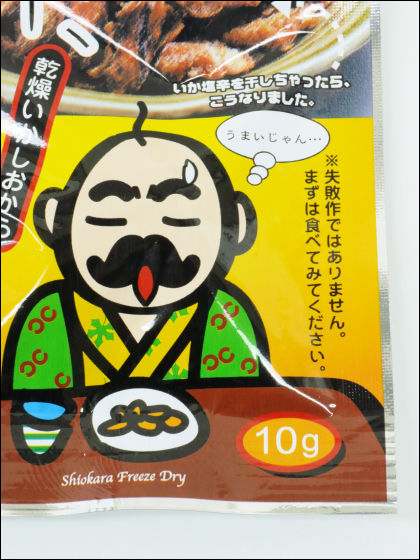 Raw materials, such as liver, salt etc. Contents amount is 10 g.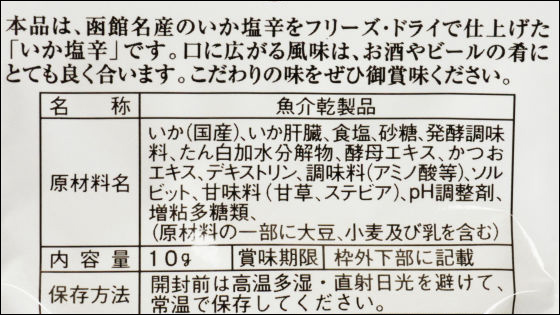 I tried out the contents on the dish. Because of freeze-drying it does not have any smell, it looks like ordinary jerky.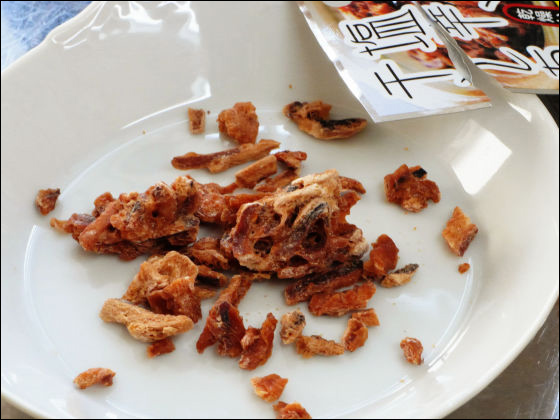 It is also a big lump that you do not know until you say it is a squid.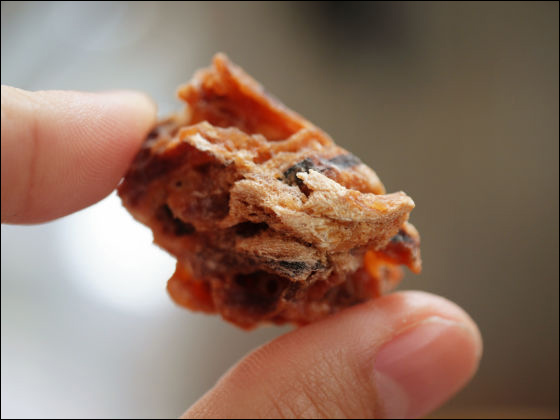 There is an irritation in this area.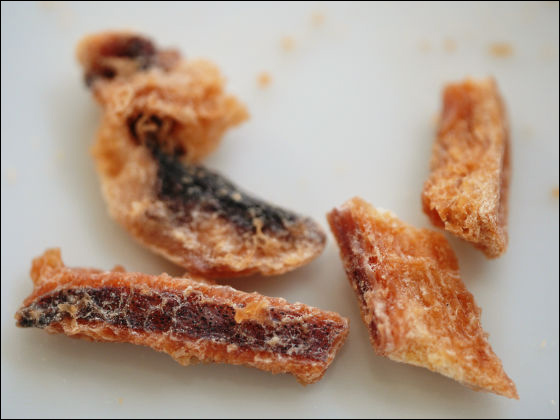 When eating it actually, there is no fishy smell of what feels salty at the moment you put it in your mouth, it looks like an ordinary jerky, but as it gets caught, the scent of the iso and the flavor spread out. There is no genuine lukewarm feeling, but the taste is not salty rather than salty snack, it is salty itself. Since it is a little harder than squid, it is necessary to eat firmly ants.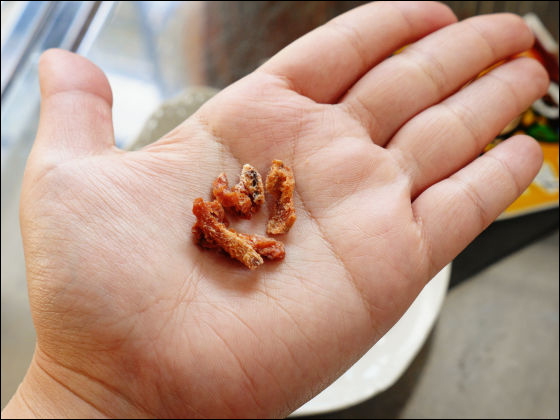 It is delicious even when it is cooked on rice.So, I will try to sprinkle it on a white rice like a sprinkle.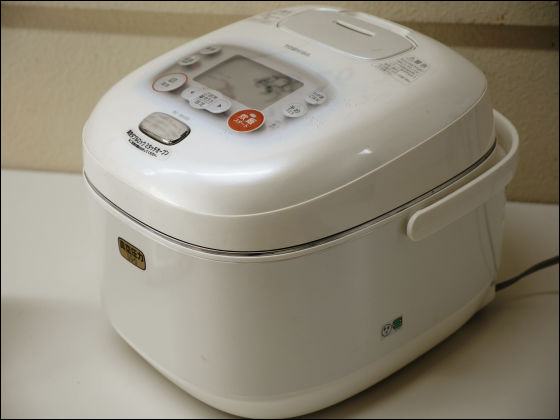 If you put only a small piece, it will not be seen as a sprinkle.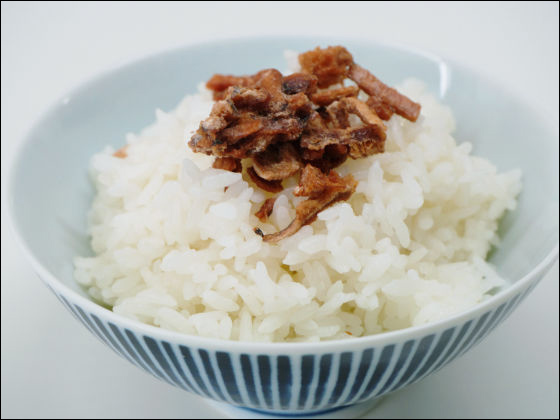 Well then. Although it seems to be a mysterious combination, it is becoming a combination that seems to be "Ali may be ....", as salted fish gradually becomes soft with the warmth of rice when eating moggmog. I am not good at drinking but I like alcoholic drinks, which is a recommended way to eat people.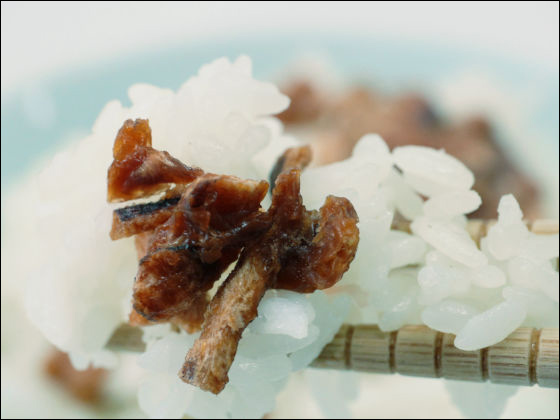 The taste is as salted as it is, but it is easier to eat as there is no slime, and as long as it is not a person who "is not good at touching the taste and fishy smell of salted fish in the beginning", as a snack, as a savory snack, as a rice supper It was also able to eat deliciously.



The price is 210 yen including tax,RakutenYou can purchase from.