Former Navy Special Force's strongest sniper, shot at local shooting range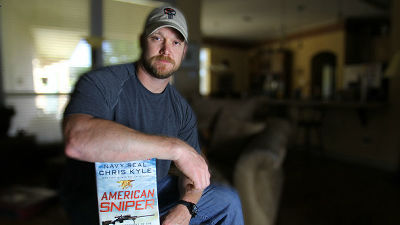 OnceUS Navy Special ForceA sniper who belonged to a book that spells real experience "Navy Shields Strongest SniperChris Kyle, who was also known as the author of "The body was discovered in the shooting range of the state of Texas. On February 2, Kyle visited the shooting ground in Glen Rose, Texas with two acquaintances, another acquaintance was found in the shooter, and the police found the man of the acquaintance who ran away as a suspect I arrested.

Military's deadliest sniper killed on gun range of resort near Glen Rose | Breaking News ...
http://www.star-telegram.com/2013/02/02/4596024/militarys-deadliest-sniper-killed.html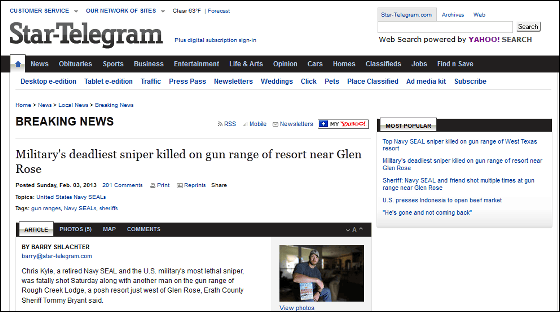 'American Sniper' author Chris Kyle fatally shot at Texas gun range - U. S. News
http://usnews.nbcnews.com/_news/2013/02/03/16823532-american-sniper-author-chris-kyle-fatally-shot-at-texas-gun-range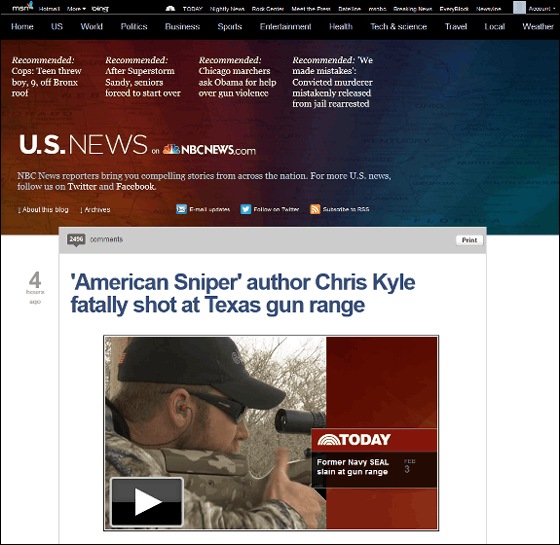 According to Mr. Travis Cox who was supporting Kyle, Mr. Kyle was trying to help veterans suffering from PTSD with his acquaintance, and the suspect man was also a veteran. Three people were visiting the shooting hall for PTSD treatment on the 2nd, but at around 15:30 the suspects gunned Kyle and his acquaintance and ran away with the victim's truck. The suspect was secured by the police around 21 o'clock and is currently in custody.

Kyle was born in Odessa, Texas. When he was eight years old, he asked his father to buy a rifle for the first time, he was deer hunting and snooping. After graduating from school it is professionalRodeo riderI got a job injury to leave my arm. Although I tried to join the navy in 1996, I was refused on the grounds of injuries, and in 1999 I was working at the farm this time I was invited from the Navy and enlisted.

Over the decade from 1999 to 2009, Mr. Kyle served as a sniper. He did not clarify how many enemies he shot, but according to the Department of Defense it has been reported that killing more than 150 people in the Iraq war and 255 in some reports.

From that achievementSilver star signTwice, bronze star chapter five times, Navy · Marine Corps Achievement chapter twice, but he himself said, "I am not interested in the medal, I did not sniper for money or chapters I only did because I needed a sniper, and I was right, I love my friends. " The sniper distance was mainly 200 yards (about 183 m) to 1200 yards (about 1.1 km), but 1.2 miles away (about 1.9 km) from the anti-government activist who was trying to shoot a rocket launcher against the convoy fleet Case that you sniper from the place is famous. book"American Sniper"(in Japan"Navy Shields Strongest Sniper"I was trying to hurt Iraqis who follow Americans and the new government" about shooting many enemies in the battle in the battle, "I said that I did not regret at all.

Kyle, who was a father with two young children. On February 27,Taranto CountyAt the Taranto County College in Fort Worth, a 4-hour lecture titled "Preparation for Warrior's Heart" was scheduled.
in Note, Posted by logc_nt